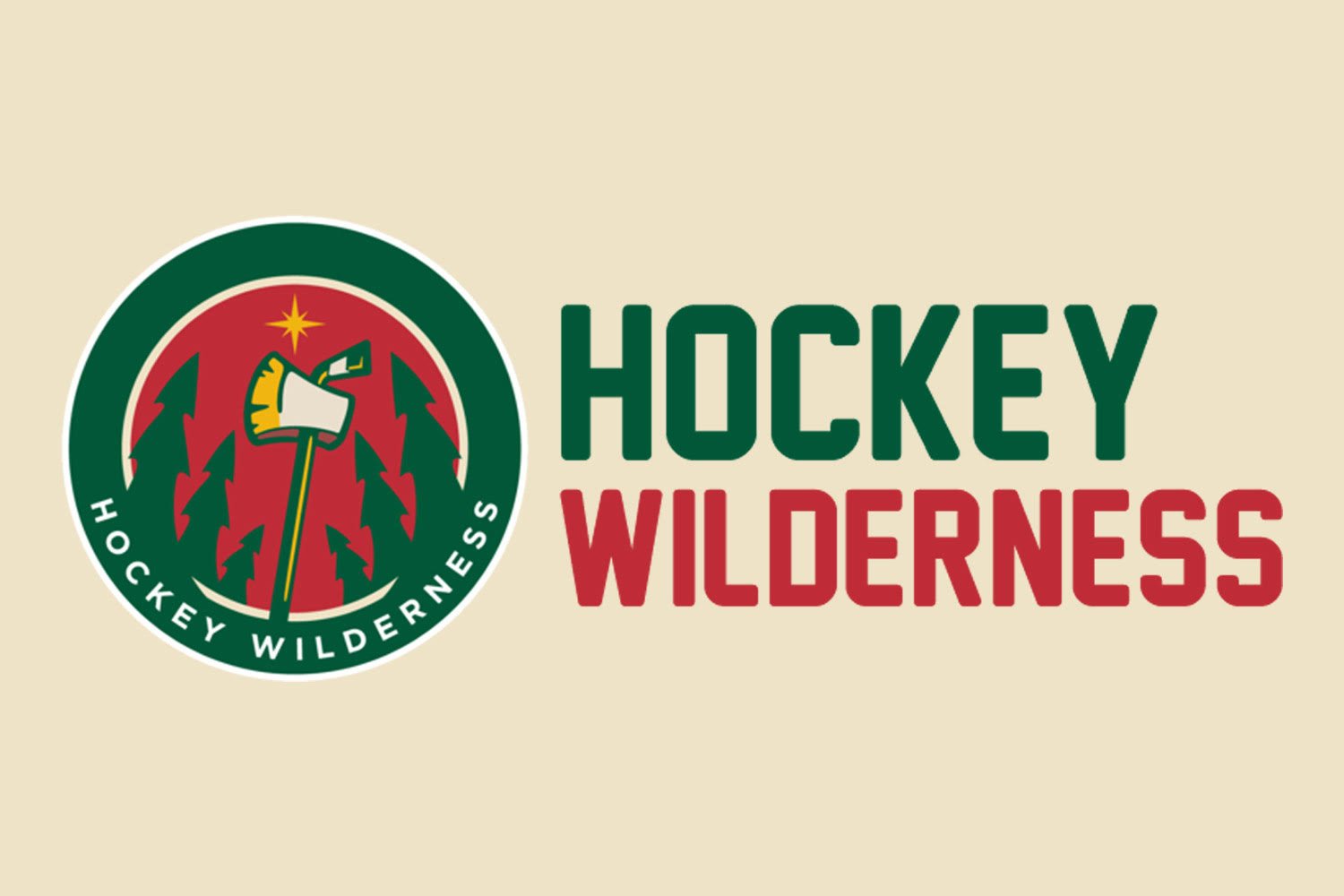 We're almost done living through this terrible year, so let's enjoy the last moments of 2020 relishing on some great things the Minnesota Wild were able to do.
Fiala's Dangle
I'm a sucker for real sweet hockey moves. So when thinking about if I wanted to choose a Kevin Fiala dangle as my favorite 2020 Wild moment, to quote Hamilton: "Is it a question of if, Burr, or which one?"
There are a lot to choose from. Like this one:
Or this one:
But as I watched this one again just now, my stomach jumped with excitement like I was on a roller coaster. He just about deked me off of my seat. In front of my computer.
I might just name a feral tomcat after him. (That's true.)
-Kyle Anway
Matt Dumba's Speech
My favorite Wild moment of the season didn't come from the Wild's season, but rather after they'd already been eliminated from the playoffs during qualifiers. 
On August 1, Wild defenseman Matt Dumba became the first NHL player to kneel during the national anthem in protest of systematic racism and social injustice.
In a rousing speech delivered before an opening-night qualifying round game between the Edmonton Oilers and Chicago hockey team, Dumba commanded the attention of those throughout the hockey world and created a call to action - encouraging fans, players and sports leagues across the country to engage and help dismantle systemic racism that is present in not only so many sports leagues, but in society as a whole.
That night, Dumba represented the newly formed Hockey Diversity Alliance (HDA), meant to eradicate systemic racism and intolerance in hockey. Fellow Black players Edmonton Oiler Darnell Nurse and Chicago goalie Malcolm Subban placed their hands on Dumba's shoulders in support. "On behalf of the NHL and the Hockey Diversity Alliance, we vow and promise to stand up for justice and fight for what is right… I stand in front of you today, on behalf of those groups, and promise you that we will fight against injustice."
Dumba's speech was poignant, passionate, and incredibly powerful. He used his platform to bring a difficult and for many, uncomfortable topic to light; he was sure to point out that many would be unaffected, unaware, or at the worst, uncaring. "The world woke up to the existence of systematic racism and how deeply rooted it is within our society. For those unaffected by systematic racism, or unaware, I'm sure that some of you believe that this topic has garnered too much attention during the last couple of months, but let me assure you, it has not."
Dumba and the HDA are just one part working to create a better league for fans, players, and everyone involved in the world of hockey. It's not enough to sit idly by and let others - and usually, disproportionately people of color - do the work. It's on everyone to educate ourselves and each other in order to eradicate racism in all forms. For it's just as Matt Dumba says, "Hockey is a great game, but it could be a whole lot greater and it starts with all of us."
-Maddi Smith
Judd Brackett Coming to Minnesota
My favorite moment of this year has to be the hiring of Judd Brackett, as the Wild's Director of Amateur Scouting.
When you're a re-tooling team, you'll need to depend on making the most out of your draft picks that you have stocked up. Brackett comes with a great reputation, after leading the Vancouver Canucks draft table for most of his career and making some substantial picks for their future.
Brackett had a really impressive draft with the Wild back in October, as they continue to re-stock the cupboards with high end prospects.
With the new man at the helm, the Wild are poised to have one of the best prospect systems in the NHL for years to come.
-Chris Killingsworth
Kirill Kaprizov Finally Signs Contract
Every year we waited. Every year we grew further away from his draft year. We watched him dominate the KHL.
But on July 13, Kirill Kaprizov finally signed his ELC with the Wild.
2021 is already going to be a better year, because we finally get to see Kaprizov play in the NHL in a Wild jersey.
Unless I just jinxed it.
-Matthew Smith
The Wild Design the Best Reverse Retro Jersey
A perfect marriage of Minnesota's NHL history and owning what I would argue is the better brand/logo. Some teams struggled with their designs, but the Wild hit this one out of the park. Can't wait to see them in action.
-Matthew Smith
Defining a Path
Of course the last section of this post is going to be the most convoluted, but I personally found that the Wild were able to come into more what this front office imagines them being. Not a complete tear down, but not just half-hearted rebuild either, Minnesota did trade away substantial recent cornerstones under this management of GM Bill Guerin, but with a more established purpose to grow into a different team.
Giving more opportunity to young players has already rewarded this team with a playoff appearance, but this off-season had a different vibe to it than prior ones in Minnesota. Instead of handing out hefty contracts or being so jammed-up in some positions that they can't improve the roster, the Wild were able to upgrade in some positions, take some risks, but generally hand the keys over to some young players arriving that can fill out some top positions.
This isn't really the boring, grinding, dull Wild anymore. They will continue to grow and build upon this foundation that has been set during this year.
It's a lot of fluffy and inspirational words until they hit the ice, but it's just been nice to see something different these past 12 months.
-Thomas Williams