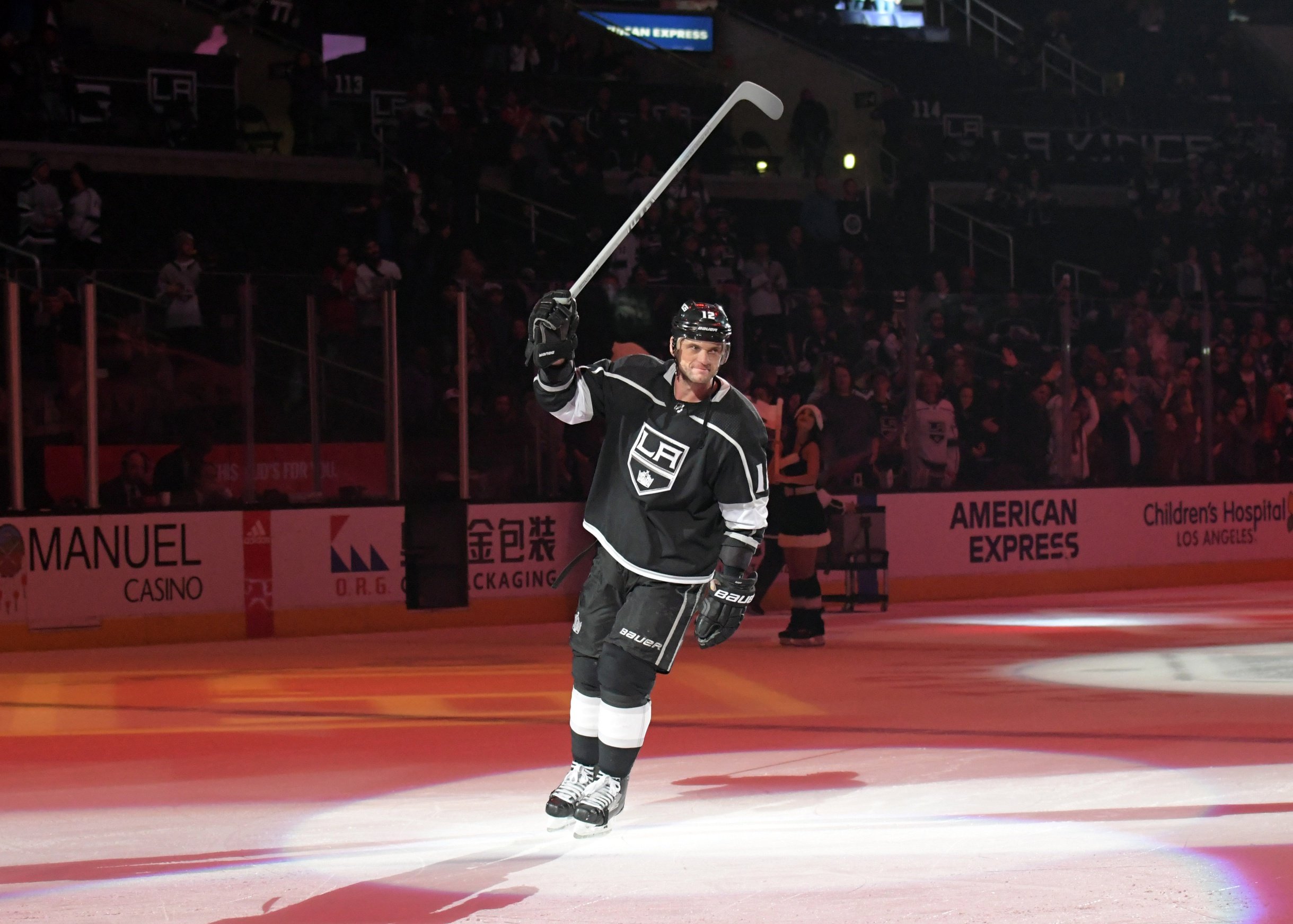 According to multiverse theory, there must be at least one universe somewhere in which Marian Gaborik also retired today. Only in that timeline split, Gaborik announces he's hanging up his skates after a brilliant and long 21-year career. He's second only to Alex Ovechkin in goals scored since the 2000-01 season and a no-doubt Hall of Famer.
But unless this article travels through a wormhole, you're reading this because Gaborik announced his retirement under sadder circumstances. The Slovakian star had a 17-year career in the NHL, but it was wracked by injuries, lockouts, and other hindrances. Gaborik's career numbers stopped at 407 goals and 815 points over 1,035 games. Players like Peter Forsberg and Pavel Bure have made the Hall after injury-shortened careers, but Gaborik doesn't seem like he's headed there.
It's an absolute shame because the only reasons he isn't Hall-bound are entirely out of his control. He hasn't played since March of 2018. The Minnesota Wild are now going on 13 years since Gaborik suited up in their uniform, making his game-breaking ability a distant memory. But he was the proto-Kirill Kaprizov, a threat to score 40 goals in any season and 30 with his eyes closed.
In fact, calling him the proto-Kaprizov sells him short. From ages 19 through 29, Gaborik scored 306 goals in 651 games. That's 0.47 goals per game — or 39 goals per 82 games — throughout his prime. Kaprizov bested him in his rookie year (0.49 goals per game), but of course, we're talking about nearly 600 fewer games.
The story of his career, though, is that he played only 651 over his 11-year prime — under 60 per year. He played 80-plus games only twice, scoring 30 goals as a 20-year-old, then 42 at age-29. He added three more seasons of 70-plus games. In every other year, he missed at least 17 contests to injury alone, making for a total of 169 lost games.
What did he, and hockey fans in general, miss because of that? Let's be conservative and say he'd produce at his career average of 0.47 goals per game. That's about 79 goals wiped out by a series of groin injuries. It may even be more, too, as Gaborik's two best seasons were the ones where he missed the most time. He scored 30 goals in 48 games in 2006-07, then 13 in 17 in 2008-09. What could he have done in those 99 games which were lost at his absolute peak? We'll never know.
Speaking of years lost at his absolute peak, we haven't even touched the 2004-05 lockout, which wiped out an entire 82-game season. That means instead of playing in the NHL, his age-22 season was wasted in Slovakia.
Our guidelines would lead us to assign him 39 goals for the season, but we're tweaking it a bit here. The NHL implemented rules changes to open the game up offensively and end the clutch-and-grab era. Gaborik scored 123 goals in 207 games over the four following years in this wide-open game. Let's say there's no lockout, and the NHL eliminated clutch-and-grab before the 2004-05 season. Awarding Gaborik's absolute peak pace to him that year gives him 49 goals that year.
Add up those lost goals and games to what a healthy Gaborik accomplished those 11 years, and that's 434 goals in 902 games. Even if we shave off 10% of those games and goals, assuming some bumps, bruises, contract disputes, and the like, Gaborik would still have 409 goals (including his 18 goals as an 18-year-old rookie) by his age-30 season.
Now let's get to his 30s, where — spoilers — injuries and lockouts wrecked his career there, too. The most games he played was 69 in 2014-15, the only time he'd even break 60 games again.
Gaborik scored 83 goals in 313 games, which pushes up his Healthy Career Hypothetical total to 492. We barely have to do anything to get him across the 500-goal mark. Hell, just playing the 34 missing lockout games in 2012-13 at a 20-goal pace puts him at 500. Only five of the 45 players to hit that total aren't Hall of Famers (assuming Ovechkin, Jaromir Jagr, and Patrick Marleau will be inducted when eligible).
And this is only accounting for things whose impact is easy to measure. What if Gaborik didn't play his first four years in a clutch-and-grab, obstruction-heavy league? Could he have found a late-career renaissance earlier if he was traded to the Los Angeles Kings right away, instead of being laundered through the Columbus Blue Jackets for a forgettable 34 games over two seasons? What might he have accomplished had he played his early years for a team on the rise instead of the expansion, trap-heavy Wild?
Who knows? But he was already one of the best goal-scorers in the world, even with so much against him. Here's a list of the best four-year goals-per-game stretches by anyone this century (minimum 200 games). Look at how Gaborik's best stacks up with everyone else's peak four years:
Think of all the names Gaborik's peak eclipses. Sidney Crosby, Dany Heatley, Connor McDavid, Rick Nash, Evgeni Malkin, Nikita Kucherov. He may never have won a Rocket Richard Trophy, but there's no doubt that his speed and shot made him one of the deadliest threats in the world for a time.
In any fair world, a player who can do what Gaborik could makes the Hall of Fame easily. So much conspired to keep him out. Injuries and lockouts stole hundreds of games from him at his peak. He was on perhaps one of the least-skilled teams of the century in a system that brutally suppressed its offense. Gaborik won't get a bust in Toronto, but that's through no fault of his own. He held up his end of the bargain by becoming one of the best scorers of his era. We can blame only the cruel, twisted, and wicked Hockey Gods for robbing him and fans of a Hall of Fame career.
All data is taken from Hockey Reference's Stathead unless otherwise noted.