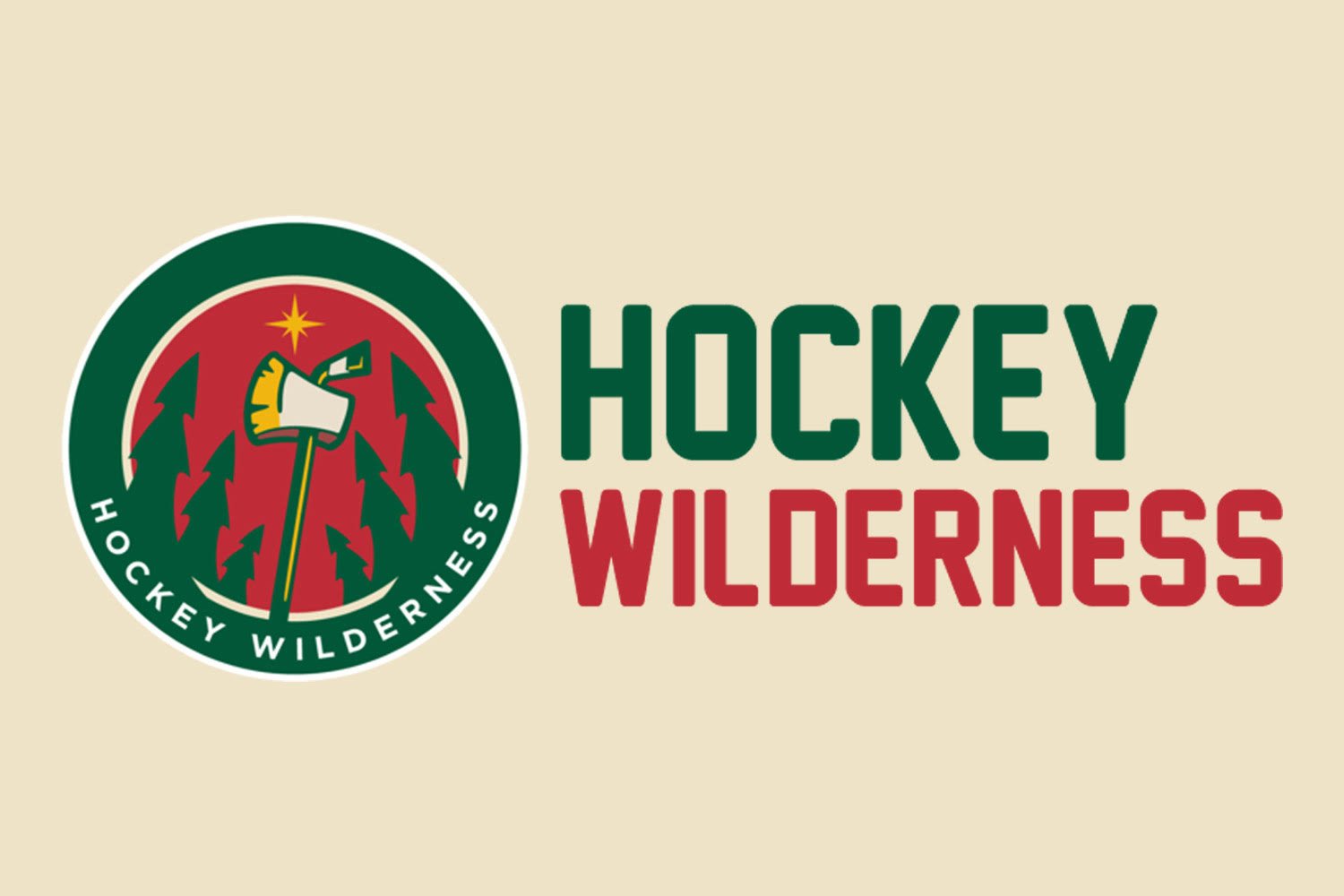 During the Hockey Wilderness Mock Draft way back in 2015, Joel Eriksson Ek stuck out like a sore thumb as exactly the kind of safe, two-way player that Chuck Fletcher, and Brent Flahr loved to draft. As draft day played out, players like Travis Konecny were falling in to the Wild's spot at 20. That's why when Eriksson Ek's name was announced by the former Wild general manager, friend, former HW writer, now contributor for The Athletic Tony Abbott doubled over in dismay on the table at Shorty's in Superior, Wisconsin. It was incredibly on-brand for the Wild. There are certain archetypal traits that the former front office loved to draft, and "safe" was definitely one of them.
Fast-forward to December of 2018. Joel Eriksson Ek is in the middle of what should be his second full season in the NHL. Instead, he's been sent to the AHL to play center for the Iowa Wild with no real timetable for return. Eriksson Ek has 117 games played in the NHL with a grand total of 10 goals, 17 assist, for 27 points. That's hardly first round pick kind of production. It hasn't been a good early impression for the Swedish forward.
He showed good physicality in the corners going back to last spring's first round match-up against the Jets. Even if he was taking the brunt of the punishment from guys like Dustin Byfuglien, he showed a willingness to drive hard into the zone and try to make something happen. Except for him, it never resulted in goals, at least with any frequency.
So when he was demoted to the AHL last Thursday, no one was really surprised. In fact, many people were clamoring for it.
Naturally, in his first game with the Iowa Wild he scored the Wild's first two goals in a 3-1 win over division rival Milwaukee.
In his year 20 World Junior Championship year, he captained the Team Sweden and scored six goals with three assists in seven games played. He scored by going to the front of the net, finding the soft spots in the defensive coverage, and keeping the puck moving. In the SHL, not known as a developmental league like the CHL, WHL, or NCAA, he was able to find the back of the net as an under 20 player.
Maybe I have the image of his second career goal burned into my brain. That was the one where he ripped a wrist shot from the right offensive circle and sniped the upper corner on Anders Nilsson.
I see a shot like that and think he's got some real potential. While I'll concede that Eriksson Ek may never be Brock Boeser, or Travis Konecny, we should hope for at least something in the way of being a solid, two-way player. We just haven't seen the offense come to life.
Bruce Boudreau, outside of the offense, hasn't been able to complain about the kid's play. Following a 3-2 loss to the Sabres in November, Boudreau told Minnesota Hockey Mag's Heather Rule, "I just think he's got to be able to make more plays. Defensively he's good. Effort-wise he's awesome. Penalty killing is really good." The effort is there. The defensive acumen is there. Something has to click eventually.
Perhaps the Wild should have pulled the trigger on sending him to Iowa sooner. The kid needs to develop confidence on the offensive side of the puck. While Eriksson Ek has a knack for scoring the first goal in his first game at a certain level, he does tend to have lulls in his scoring. Fans witnessed that much with a 50-game goalless streak last season. Maybe working with Tim Army, Iowa Wild head coach, can get the kid scoring again. After all, Iowa is looking to stay atop the Central Division and has found ways to be in meaningful situations with a crop of players of the same ilk as Eriksson Ek.
There are certainly things to like about the former 2015 first rounder. While the comparisons to other players of the same draft year may be unfair to him at this point because he's just not that kind of player, fans shouldn't be quick to give up on him just yet. For me, he's a solid player still, even if he is the "safe" player he was drafted to be.