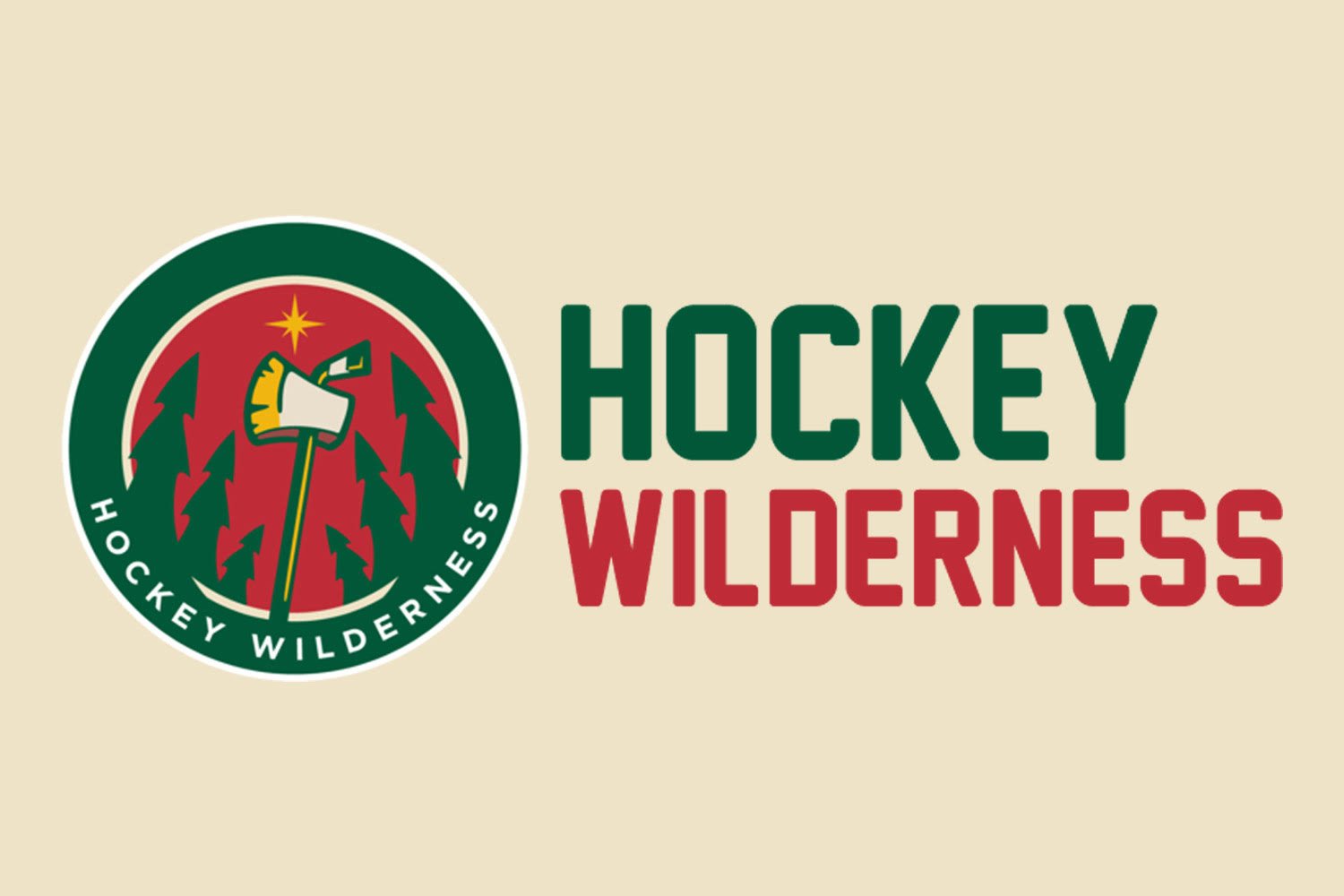 DES MOINES, Iowa - After last night's performance, there was really nowhere to go but up. The Wild rallied and earned every bit of this one, beating a well-refined Texas (Dallas) for a hard fought win, 2-1.
"I think this was a really good opponent because they're playing 'playoff hockey' right now," Derek Lalonde said afterwards. "They're locked in, structurally sound, they're defending (well) and managing the puck. (In contrast) we're still a little loose...we got exposed against a really good team, but all-in-all (it was) a good win for us."
Niklas Svedberg (16-9-3; 2.43 GAA/.921 SV%) was nothing short of excellent again tonight and Lalonde confessed that the Swedish netminder "bailed us out" a few time. En route to the game's second star, Sveddy made 26 saves, some almost miraculous, in a hard fought win.
"I felt good," the Swedish netminder said after returning from the flu. "(Texas) is a good team. They had a lot of chances, especially in the first half of the game...we won without playing are best, and sometimes that's what good teams need to do."
Landon Bow (15-11-3; 2.87 GAA/.903 SV%) gets tacked with the loss, making 25 saves of his own. Iowa got a lot of opportunities on the rookie netminder, but he responded well with some great saves at key moments.
Solid effort, but a costly lapse
After a slow moving night offensively for the Wild last night, Derek Lalonde opted to go with some spark to start with the Gerald Mayhew - Justin Kloos - Sam Anas getting the start to the evening.
There was a definite energy to the Iowa group from the onset, generating some decent scoring chances in the early moments of the period. Last night, Lalonde talked about how the power play seemed to be the weak link in the offense for the guys, and Iowa got the first two power play opportunities of the evening.
Unfortunately, the first period didn't yield any horns on the man-advantage, but the chances and shooting lanes were definitely there. Luke Kunin stood out in particular, letting some wristers go from the left side.
The defense got a bit of a shake-up with Lalonde opting to go with two sets of offensive-minded pairing and Carson Soucy-Hunter Warner comprising a big-bodied unit. However, it was that third pairing that get into some trouble and allowed Texas to get the scoring started.
Lalonde stated that after the game, tracking had been an issue and it was a big reason as to why Texas got that first period goal. With Matt Mangene at the point, Soucy stepped up to try and poke the puck away, but Mangene was able to hit Travis Morin, who was skating alongside the boards.
Warner then stepped out, and with nobody covering the slot down low, Texas d-man Michael Paliotta had a clear path to Svedberg - skating behind three members of Iowa with their backs turned.
Credit to Morin making a great pass past two sticks in the lane, which Paliotta was able to tip in and get the first horn of the night (Morin, Mangene; 13:47).
"That's exactly the track we missed," Lalonde said in post-game. "We had a simple 3-on-3...our guy tracking has to bring them to the back post. It was a winger, for whatever reason, stopped at the point and let (Paliotta) get right through. We had two or three of those and that happened to be the one time Sveds didn't bail us out."
Carrying over from last night, it felt as if Iowa was unable to get any type of rhythm in the neutral zone. Particularly frustrating was the play of the Stars' F1 on the penalty kill, who was able to poke pucks away with relative ease. The players that stood out when it came to navigating the NZ were actually all defensemen - Viktor Lööv, Ryan Murphy, and Hunter Warner.
However, Lalonde disagreed.
"I think our neutral zone play on the weekend was good," he corrected me. "(Texas) is playing well and structured and their five guys are in every spot. They don't play loose. They're above everything and dialed in...we're still a little bit loose and not quite as structured as they are right now."
Despite the one moment, Iowa looked sharp in the opening frame and the period ended 1-0 with Texas holding a slight edge in SOG; 10-8.
Momentum shift
There were a couple of things to make adjustments on for the second frame, namely Texas' speed and their dominance of the neutral zone. Iowa appeared to remedy both by setting a particular message - they were going to finish checks.
Another big change was relying on chip-and-chase coupled with a solid forecheck. Early on, Iowa's seemingly biggest offensive weapon was hard-nosed play below the opposing goal-line, and it paid off again in the second.
Lalonde went with what you'd think is a peculiar line with Ryan White - Pat Cannone - Luke Kunin, but each of their strengths showed up to put Iowa on the board nearly six minutes into the period.
Soucy did well to save a puck, keep OZ possession and get the puck in deep, and White left his home near the crease to get behind Bow. A blind-centering pass made it's way through Bow's crease, ended up on Cannone's stick who beat Bow glove-side for the tie (White, Soucy; 5:52).
It felt as if momentum had shifted, and Iowa controlled most of the period. As Lalonde had mentioned before, winning the first ten minutes of the period is crucial, and the Wild took care of business to get things even going into the final period.
Getting back to the PP
A solid effort in the second frame really gave Iowa an edge heading into the third - a period where they've been 7-1-2 going into when tied. The Stars have had similar success in the third period, so those in attendance knew we were in for a tense one.
The aforementioned power play woes continued to linger, but Iowa got a timely break. Bow was called for a tripping penalty that was served by Morin and then Greg Rallo was called for a hook, giving Iowa 1:23 worth of 5-on-3 action.
In a game that seemed to be just a bouncing puck away from somebody taking the lead, Iowa opted to use their timeout and assistant coach, David Cunniff, put together a play that ended up being the difference maker.
It was fairly simple, but a back and forth between Justin Kloos at the top of the circle and Cal O'Reilly down near the goal-line, but it was enough to get the Stars defenders out of position for enough time for Kloos to rip a one-timer and a slim lead early on (O'Reilly, Palmquist - PP; 6:21).
With so much time left and with Texas getting a little more momentum, the final 13-plus minutes were nothing short of tense. Lööv, thinking he had a misplaced elbow against him, wouldn't let it go and there were no minced words about it.
Assessed an unsportsmanlike penalty in the latter half of the period, there was a ominous feel, but Iowa's PK continued to show why they're the second best in all of the American Hockey League with their 86.3 percent efficiency on 204 short-handed opportunities.
Final Thoughts
It definitely didn't have the feel of a clean win, and while Iowa struggled to connect passes, track well, make better breakout opportunities, the hockey gods still smiled upon them with a win. Maybe there was a bit of luck involved, but coach Lalonde didn't appear overly impressed.
With two games coming up against a Grand Rapids side that hasn't lost a game in regulation since Jan. 17th, and on the road no less, Newsy feels that there is a lot to tighten up if Iowa is going to be a playoff team, despite what their place in the standings would suggest.
"We're talented, but we're very loose," he explained. "This will be a tough team to elevate to a playoff role. Texas has already done it...we're not there yet, and if we don't get there, it's going to look like (tonight)....We're going to need to elevate our game. Fortunately, we're going to have a few days to work."
As for having to bail out the defense, Svedberg, who has won 9 of 11 since his Dec. injury, gave a "team first" perspective.
"I think we battled hard," he began, "it's fun to play behind these guys....We said in the room 'it's not our best game,'...we need to be better."
Stat of the night: 2 for 2. It seems inconsequential, but Iowa's penalty kill stepped up at two key moments in the final ten minutes of play to help secure a victory. The Wild's special teams unit has been exceptional all season. Both sides of special teams are currently top ten league-wide after 52 games played.
Just a shade over 20 games to decide how to approach post-season aspirations, Iowa will be getting a huge test in Grand Rapids - two games of a road trip that won't return Iowa to Wells Fargo Arena until Mar. 11th.