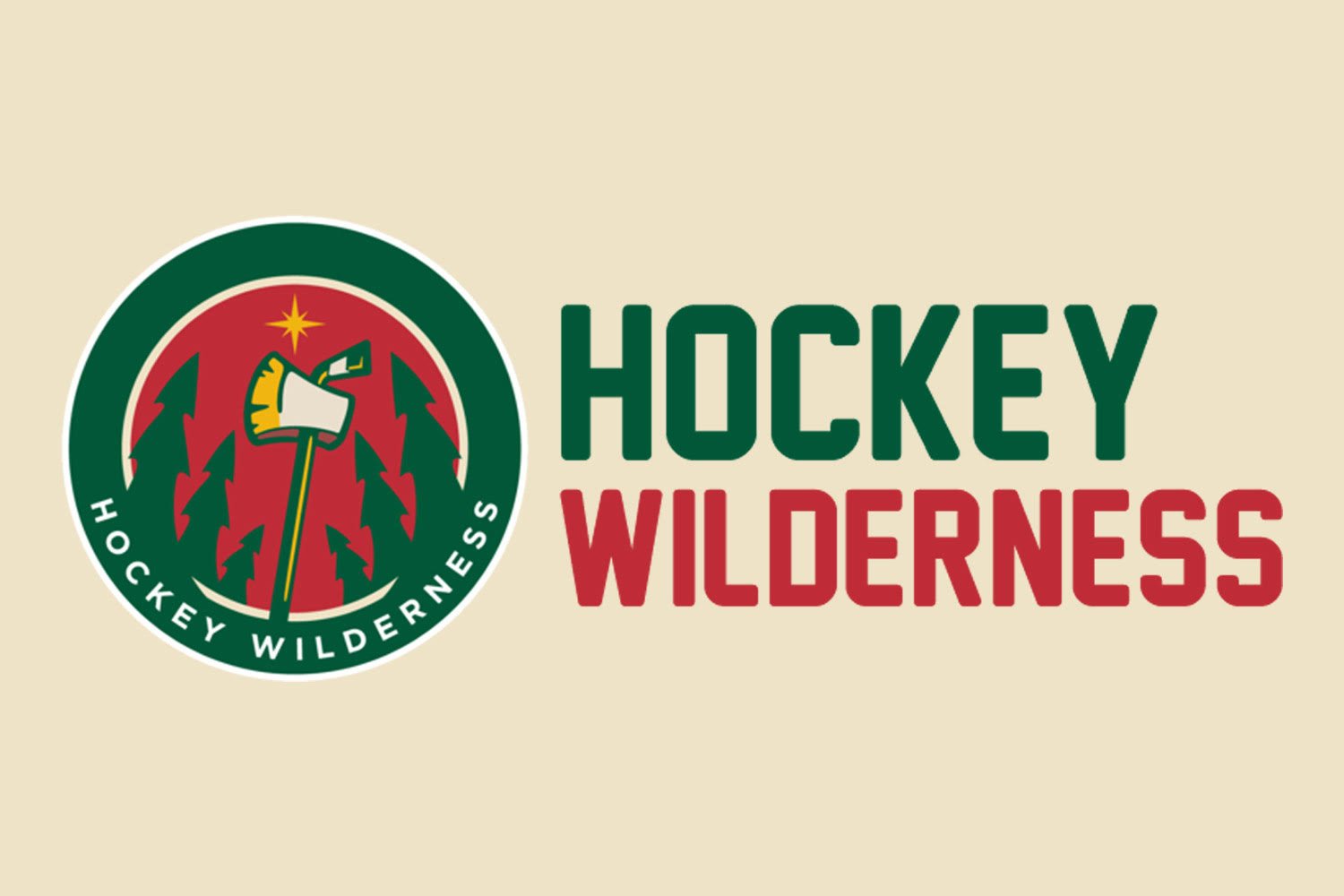 In an age when No Trade Clauses, No Movement Clauses, Limited No Trade Clauses, and Limited Clauses That Imply No Movement or Trades (that last one isn't real) have seemed to find their way into every NHL contract worth more than a million bucks, hearing that Nino Niederreiter, who avoided arbitration by re-upping with the Wild on Monday for five years and an average of $5.25 million annually, did not particularly care about having such a clause in his contract is… delightful. Though the NTC/NMC situation wasn't publicly discussed for Mikael Granlund, the Wild's top scorer last season with 69 very nice points followed suit by signing for three more years on Tuesday with a $17.25 million contract that also lacked any such movement-related language.
When asked about his new contract's absence of such a clause, Niederreiter told the StarTribune's Michael Russo that it wasn't important to him because if the team isn't happy with him, he doesn't want to impede the team's ability to move him. His words are like a beautiful song that makes me wish that the NTC/NMC never reached abbreviatable (I don't think that's a word) status in the hockey lexicon. 
My goodness! What a novel and beautiful thought, allowing a professional sports franchise the ability to move a player off of their books when he/she begins to underperform, or when the team's management is presented with an opportunity to improve its roster. 
NMC's, which eliminate a player's risk of being moved through any means including waivers or demotion to the AHL, and their less restrictive cousins, the NTC's, certainly play a valuable role in helping to land players in free agency. Like most adult humans, hockey players prefer job security and knowing where they are going to live five years down the road, particularly if they happen to enjoy living in that place. 
But in the midst of two decades of on-and-off labor strife between the NHL and its Players Association, these clauses have become the deal breakers for many free agents and, in many cases, restricted free agents. The clauses were once reserved for the most coveted of stars, but over time, the level of stardom that earns a player some sort of NTC has been whittled away to the levels of Matt Beleskey, Matt Stajan, and even Kari Lehtonen.
While NMC's and NTC's can help lure players, they also can seriously hinder a team's ability to improve, as a bulky Jason-Pominville-like contract can prevent a team from moving major salary cap dollars when a player starts to show that he isn't performing to expectations. In 2013-14, the first season of his contract, Pominville scored 30 goals for the Wild, but then dropped to 18, 11, and 13 in the following three seasons. Throughout the 2016-17 season (his aforementioned 13-goal campaign), it was painfully obvious that the Wild needed to find a way out of his contract, which still had two full seasons at a $5.6 million cap hit per year. Even with his NMC having evolved last summer into the "limited NTC" that his contract called for, Minnesota was restricted to just 10 potential trade partners up until this past June, when his no-go list was cut in half.
After finally resolving the Pominville situation by packaging him with Marco Scandella, the club still has Mikko Koivu on a NMC for one more season, and Zach Parise and Ryan Suter are each signed with NMC's for seven more seasons. While we aren't quite in the "coming back to bite us stage" for Parise and Suter yet, there's no question these contracts will, at some point… come back to bite us. Needless to say, once we do reach that stage, there won't be much the Wild can do to move those contracts, so getting Pominville off the books, even at the expense of adding Tyler Ennis's also large but NTC-less contract, was an important move for Chuck Fletcher this offseason.
And so, we look at the sparkly new Niederreiter and Granlund deals, which noticeably lack this verbiage.  While there's no doubt the Wild would not have been able to sign Parise and Suter in the first place if the team hadn't thrown NMC's their way, perhaps Fletcher learned in the past few seasons about the negative impact that the clauses can have on the team's ability to deal. He was clearly hindered by having four players with NMC's at the same time, so maybe he got a little tougher in his negotiating tactics when he came to the table with Niederreiter and Granlund's representatives. OR, perhaps these clauses really aren't that important to Nino and Granny, so they just didn't push for it. Either way, keeping these out of the agreements is a sneakily significant win for a Wild team whose offseason has not been overly impressive, at least in terms of its grander moves.
These new deals indicate that within the Wild organization, NMC's and NTC's will no longer be given out like trick-or-treat candy. Hopefully the rest of the NHL will move in this direction as well, but time and collective bargaining agreements will tell if this becomes the case. In the interim, we can all happily believe that Nino has started a revolutionary movement to kill the NTC once and for all.