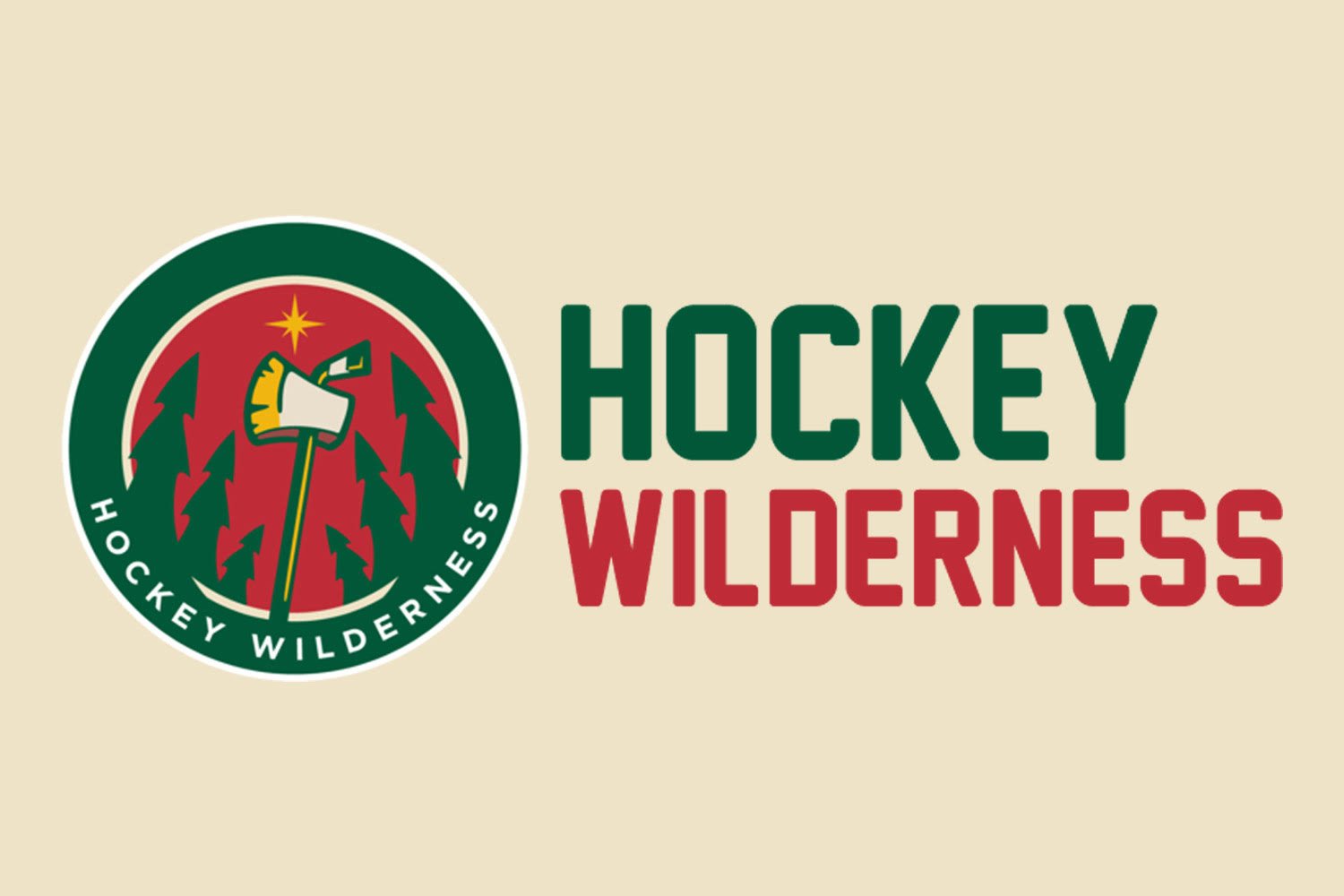 MINNESOTA WILD VS VEGAS GOLDEN KNIGHTS
7:00PM Central, Xcel Energy Center, St. Paul, Minnesota
TV: NBCSN
Radio: KFAN 100.3 and affiliates
Streaming: NBC Sports app
Nino Niederreiter has had three separate injury stints this season. The first time he returned to action, after suffering a high ankle sprain in October, he notched an assist. The second time Niederreiter returned from an injury, he casually potted a hat trick, and the Wild rolled over the struggling Sabres. So, since he tripled his point production from his first injury return to his second, I think it's quite safe to predict that the big winger, who is slated to return this evening against the Vegas Golden Knights, will again triple his production and register nine points. We'll see… I don't want to put too much pressure on him to perform well in his return, but it feels pretty realistic to expect nine points out of him tonight. 
That game against Buffalo was quite the triumphant return for the Swiss Mister, as the Wild finally saw what it could do with a full complement of healthy players. The problem was that Niederreiter only played that game and one other before coming back out of the lineup and missing the remainder of January. Nino has now sat out nineteen games in total this season due to various lingering ankle injuries, so let's all keep our fingers crossed that those troubles are behind him.
As Minnesota enters a round of back-to-backs with travel, the VGK's roll into town on tired legs after playing last night. Vegas looks to continue writing its nearly perfect fairy tale, while Minnesota just wants to keep itself in the playoff conversation.
VEGAS GOLDEN KNIGHTS 
I don't know if you've heard, but the Vegas Golden Knights are having a pretty decent inaugural season. The shocking story continues for the expansion franchise, which still owns the best record in the Western Conference, maintaining a three-point margin over the Winnipeg Jets. Vegas coincidentally downed the Jets in overtime last night in Manitoba.
Sure, the rules of the Expansion Draft were significantly more favorable this time around than in the past, but there wasn't a single person on the planet that anticipated Vegas being this good in its first season. The team from Sin City was expected to be in the tank and selling off all of its veterans (like All-Star James Neal) to continue stockpiling draft picks at the upcoming deadline. Instead, it will now probably be a buyer and is considered one of the favorites to win the Stanley Cup.
Last night's victory gave Vegas 34 wins in 50 games, the most wins ever by a team playing in its rookie NHL campaign. It surpassed the '93-'94 Mighty Ducks of Anaheim and Florida Panthers, which simultaneously finished their respective inaugural seasons with 33 wins. The big difference there is that Vegas still has 32 games left to play this year. Not too shabby.
The VGK's won last night on a wicked wrister under the bar by David Perron.
Two nights prior, Vegas was trailing by a goal with two minutes left to play in Calgary. Erik Haula [tears well up in eyes] tied it at 18:14 of the third on one of the more bizarre goals you'll see this year. Seconds later, Jonathan Marchessault—Vegas's leading scorer—recorded the winner, and Perron added an ENG, just for good measure. So, Vegas potted three goals in the final two minutes to win it, and that pretty much explains how this magical season has gone for this team.
Venerable All-Star netminder Marc-Andre Fleury got the win last night in Winnipeg, so one would expect to see backup Malcolm Subban in goal this evening. Subban, who was claimed off waivers earlier this season, has posted a very ho-hum 11-2-1 record with a 2.49 GAA and .914 save percentage. Ho… hum. Minnesota did torch Subban in his second career game when he was with the Bruins, so maybe he will be haunted by those nightmares tonight?
Minnesota defeated Vegas in the first ever matchup between these two teams on November 30th.
STORYLINES
Many in the State of Hockey have lamented that the Wild gave up Haula and Alex Tuch in the Expansion Draft in exchange for keeping its bevy of defensemen. When it happened, pretty much everyone (myself included) felt that it was the best case scenario, but those sentiments have changed over time, because both players have flourished in the desert. The Finnesotan is now on the verge of 20 goals, while Tuch—who didn't even look close to being ready for NHL action in his short stint with the Wild last season—is one goal from hitting double digits and has played a big role for Head Coach Gerard Gallant.  
The decision to let Haula and Tuch go is now even more painful for the Wild, because Michael Russo reports that Minnesota may be trying to trade one of its young defensemen. Gustav Olofsson and Mike Reilly have found themselves in a difficult pickle, competing for playing time and each enduring long streaks of being scratched from the lineup. Reilly is expected to return from the pressbox this evening for the first time since January 10th, the last time that Olofsson sat. In hindsight, maybe Minnesota should have just let one of its defensemen go? But that defenseman probably would have been Matt Dumba, and he's having a great season… so… I don't know. Losing guys to expansion just… totally sucks. 
I boldly exposed myself (wow… terrible phrasing, but I'm leaving it) to the cold take machine with my prediction of a Wild victory Tuesday in Columbus. I almost never do that in these Previews, but Minnesota proved me right with a no-doubter of a victory that had me feeling confident throughout. **Editor's Note: Just kidding, I thought we were definitely going to lose when Columbus tied it late in the game.**
Jason Zucker extended his point streak to seven games that night by scoring his 20th goal of the season. Zucker has historically been either very hot or very cold as a scorer, but when he's rolling, he looks like one of the most dangerous offensive players in the league. Let's hope his excellent play continues for the remainder of the season, because if he keeps performing with his current confidence, he will surely eclipse the 30-goal plateau for the first time in his career.
Charlie Coyle scored the other regulation goal Tuesday, and it was a beauty. With Chris Stewart jumping out of the penalty box, Coyle picked up the puck at Minnesota's blueline after an errant Columbus shot rebounded all the way out to the neutral zone. Coyle looked shot out of Columbus's cannon, as he skated into the Blue Jackets' zone looking faster than he has all year and fired a perfect shot just inside the far post. It was Coyle's first goal in nine games, first point in five, and just his fifth marker of the season. There's no question this has been a tough year for the big Bostonian. But that play Tuesday was one of those flashes that we saw from him in seasons past, when it appeared that he was destined to become one of the league's best power forwards. It sure would be swell to see a few more of those flashes of greatness from Coyle in the final two months of the season. Fingers crossed, Wilderness.
INJURIES 
With Nino's anticipated return, the Wild has a healthy roster [KNOCK ON WOOD!].
Tomas Nosek and Luca Sbisa are on IR for Vegas. Brayden McNabb has been cleared to play, and there's a chance he returns from an undisclosed injury tonight, per Rotoworld.
The Gamethread will post at 6:30PM Central, so swing on by! Here are the projected lineups, thanks to DailyFaceoff.com. Thanks for reading!
WILD FORWARD LINES
ZUCKER // KOIVU // GRANLUND
ENNIS // STAAL // NIEDERREITER
COYLE // ERIKSSON EK // PARISE
WINNIK // CULLEN // FOLIGNO
DEFENSIVE PAIRINGS
SUTER // SPURGEON
BRODIN // DUMBA
REILLY // PROSSER