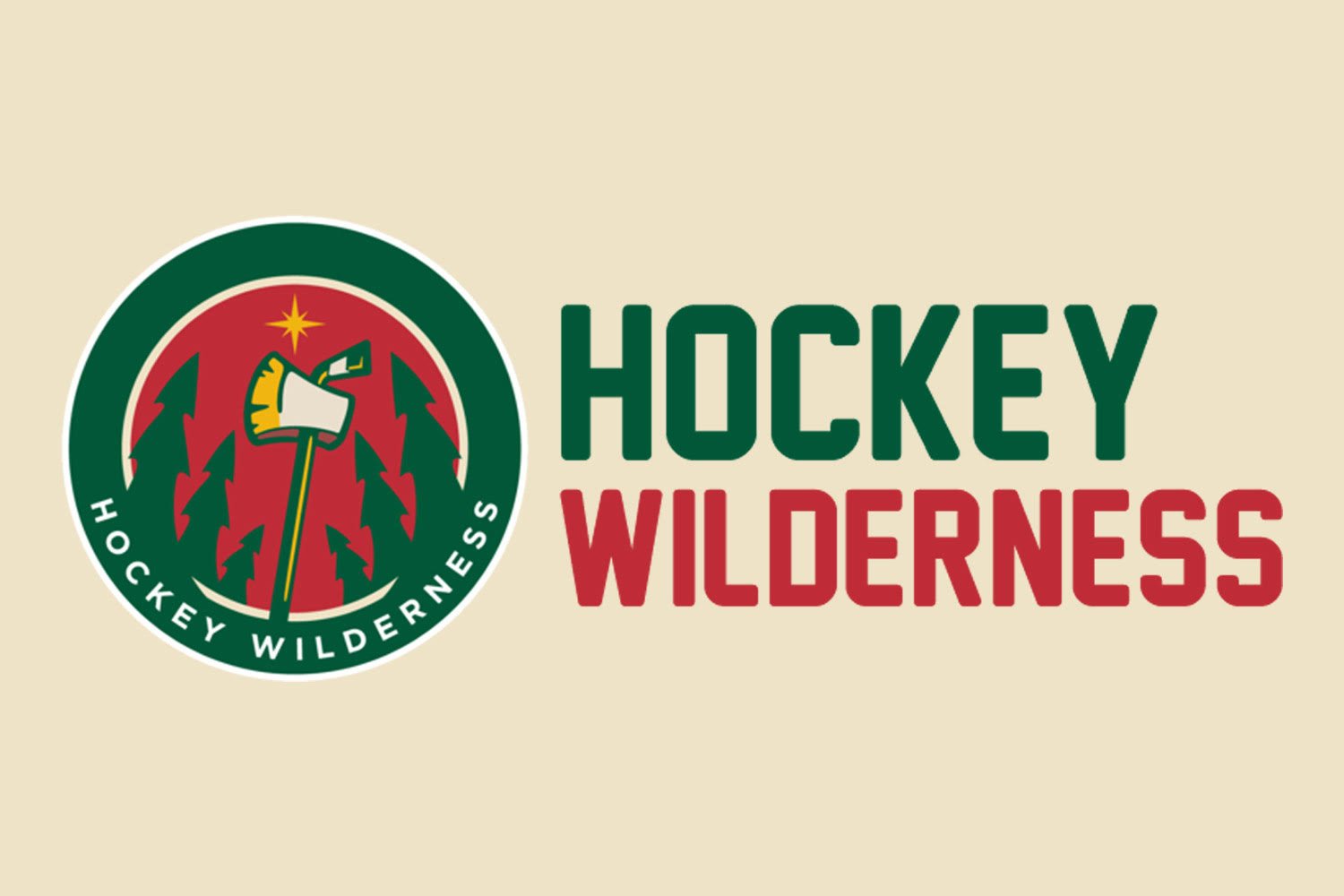 MINNESOTA WILD VS BUFFALO SABRES
7:00PM Central, Xcel Energy Center, St. Paul, Minnesota
TV: Fox Sports-North
Radio: KFAN 100.3 and affiliates
Streaming: Fox Sports Go app
As it stands this morning, it would appear that the Wild has gotten through the injury adversity that plagued the team for the first three months of the season [knock on wood, knock on wood, knock on wood]. With Zach Parise's impressive return to NHL action in the books, another key Minnesota forward is slated to re-join the squad this evening, with Nino Niederreiter ready to go. 
During the very up-and-down first half of the current campaign, the Wild fanbase had clearly lost some of its faith and enthusiasm, after a franchise record 106 points in '16-'17 elevated expectations. Even as the 2017 calendar year came to a close, Minnesota had yet to look like it had all parts of its machine working in concert this season, so there was little belief that the Wild could ever get off of the playoff bubble.
But bubble team or not, despite losing several of its best players for extended stretches, the Wild has somehow remained afloat and very much in contention in the best division in the NHL. Now, with its full roster finally healthy and the team generally playing like a cohesive unit, there is once again reason to believe that Minnesota can challenge for the Central Division title.  
Never too high, never too low, right Wilderness?
After playing its best game of the season Friday against Nashville, and its best period Tuesday against Florida, the Wild looks like it's poised to really get rolling in the second half of the season. Now six points behind the third-place Predators, Minnesota welcomes the struggling Buffalo Sabres to St. Paul with open arms. 
BUFFALO SABRES
When the Wild visited Buffalo earlier this season, it took the lead several times and should have dominated a sloppy game, as Nino and Mikael Granlund alternated scoring the team's goals. But every time it went ahead, Minnesota would allow Buffalo to tie the game. The fact that the Wild still somehow came away with a 5-4 win that night despite its poor effort is indicative of the type of team that the Sabres have.
Coming into the season, many pundits thought that Buffalo—under new GM Jason Botterill and new Head Coach Phil Housley—would be vastly improved. It certainly hasn't happened so far, as the Sabres have sputtered to a 10-20-9 record, again living in the basement of the Atlantic Division with more Cheeto dust on their faces than a Hockey Wilderness blogger.
Jack Eichel and Evander Kane, who have 35 and 34 points respectively, lead Buffalo in scoring. Kyle Okposo has recovered from a scary concussion-related illness that landed him in intensive care last season, but he hasn't had an overly spectacular return to action (just nineteen points). Aside from those three players, there simply isn't much on the current team that strikes fear in the hearts of opponents.
In "old friends" news, Jason Pominville has done fine in his return to the motherland, registering eight goals and eight assists. Marco Scandella has yet to score a goal (strange considering how he can wire slappers), but has picked up ten apples. Both will make a return to the X for the first time tonight.
With leaky conspiracy theorist Robin Lehner doing the majority of the netminding, the Sabres give up far more goals than they score, ranking last in the league in goals for and 27th in goals against. Lehner has a 2.75 GAA and .916 save percentage.
The Sabres are coming off of a 3-2 overtime loss to the Rangers in the Winter Classic on New Year's Day. 
STORYLINES 
While the story of last game was Zach Parise, who truly looked like his old self despite having missed three months, tonight's story is the return of Niederreiter, who has been out since December 22nd with a foot injury. The Swiss Mister will apparently slide in alongside Mikko Koivu and Mikael Granlund.  
My guess is that Bruce Boudreau will go back to rotating some of the depth veterans around the healthy scratch carousel now, although the fourth line of Daniel Winnik, Matt Cullen (two goals), and Marcus Foligno was arguably Minnesota's best line against Florida. That trio has likely earned the opportunity to remain in the lineup tonight.  
On Parise, you truly couldn't tell from watching him Tuesday that he was playing in his first game after surgery on a serious back injury. He made his presence immediately known, as in the opening minutes he fired two tape-to-tape passes that very nearly resulted in power play goals. Always a gritty player, Parise fought through checks deep in the offensive zone, took some good chops across his lower back, and fell awkwardly a number of times, but consistently popped right back up and swiftly skated back into the play. It was a very impressive debut for Zach, whose insertion back into the lineup finally gave Minnesota the deep, four-line forward group that we grew accustomed to seeing in the first half of last season. 
There was a LOT to like about Minnesota's 5-1 drubbing of Florida. After a solid first period in which Devan Dubnyk brushed off some early-game shakes to regain sharpness and get his team to the dressing room with a lead, the Wild came out like gangbusters in the second frame. The Green 'n' Wheats controlled the puck in Florida's end for what seemed like twenty straight minutes, and finished the period with three goals and a 19-2 shot advantage. They dominated in every sense of the word, in a way that we simply haven't seen from this club this year. Getting out to a similarly solid start tonight should work wonders against a stinky Sabres team.
During warmups on Tuesday, I took my little nephew (it was family night for the Pants…es), down to the glass to watch the Wild prepare. With a ten-year-old as my witness, I predicted an Eric Staal goal that night, because he was lighting up Dubnyk with seemingly every shot he took. Bar down, post and in, five hole… you name it, he was picking his spots and scoring. Staal proved me right not once but twice, and actually should have been gifted an empty-netter for the hat trick, but the SNAKE-BITTEN (shout-out Spookshow) Charlie Coyle selfishly fired it home without dishing to his veteran teammate. Staal's signing continues to be one of the best moves Chuck Fletcher has made in his tenure with the Wild, as the big center leads the team in goals (17) and points (35). Staal is clearly feeling it right now, so look for him to get on a bit of a hot streak moving forward. 
In personal news, my parents were on the Kiss Cam on Tuesday, and it was absolutely electric.
INJURIES 
It is with deepest pride and greatest pleasure that I write… The Minnesota Wild is completely healthy [KNOCKS ON WOOD!].
The Sabres are without Justin Bailey and Taylor Fedun, per Rotoworld.
The Gamethread will post at 6:30PM. The projected lineups are brought to you by DailyFaceoff.com. Thanks for reading!