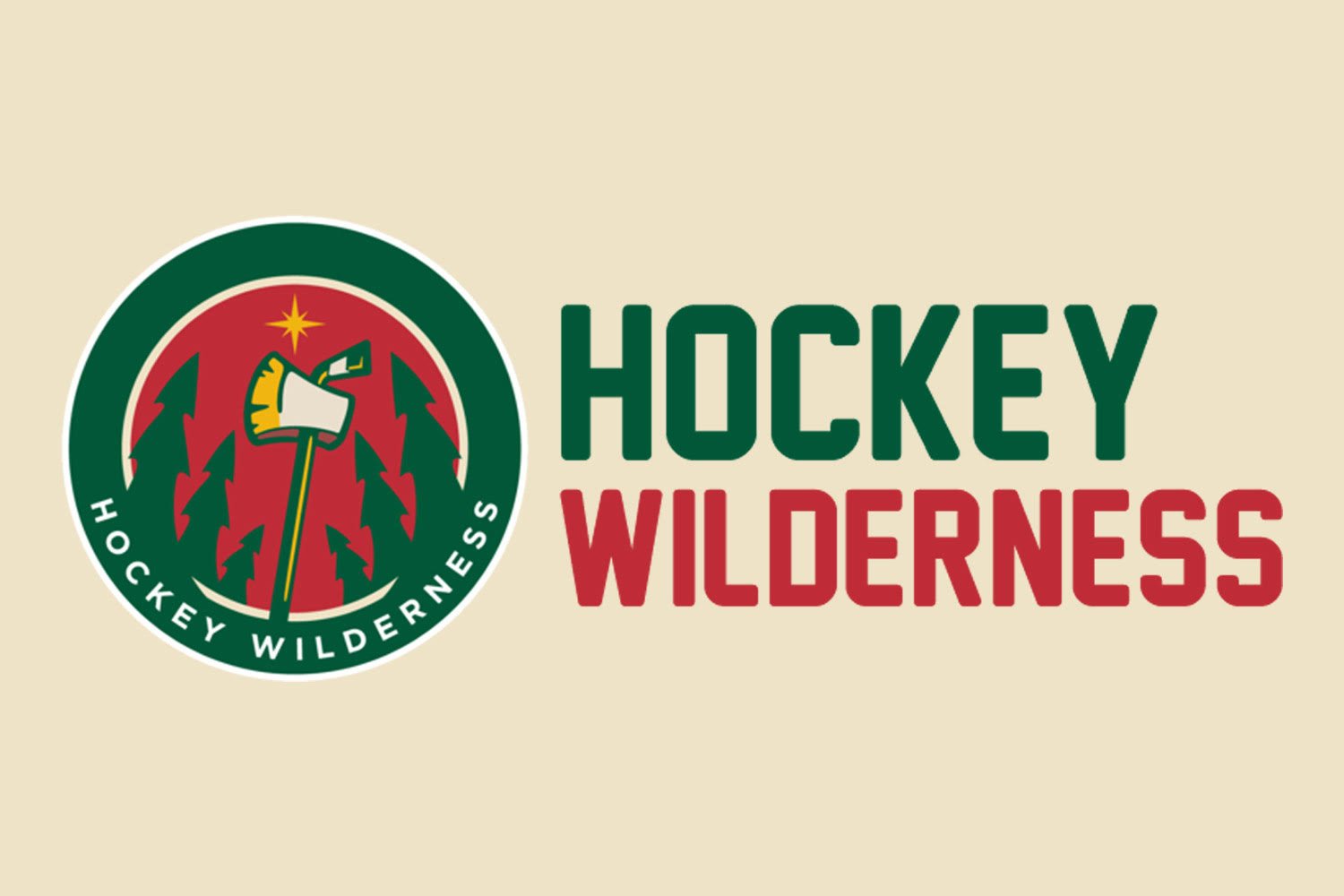 MINNESOTA WILD AT TAMPA BAY LIGHTNING
6:00PM Central, Amalie Arena, Tampa, Florida
TV: Fox Sports-North
Radio: KOOL 108.1
Streaming: Fox Sports Go app
Since this will be my last story before the break, I wish everyone in the Wilderness a very Merry Christmas! I hope that you and your family have a wonderful holiday. Thanks for sticking with me through thick and thin this season!
A three-day break looks like it's going to come at a really good time for the Wild. After winning six of seven between November 30th and December 14th, Minnesota has since dropped three of its last four, including last night's stinger that saw the Wild blow a 2-1 lead in the third period. Word on the street says that a special crew was called in after the loss to retrieve Nate Prosser's jock from the rafters, as that's where it ended up after Jonathan Huberdeau pulled this move on him. 
Making matters worse for the Wild is the fact that the Swiss Mister, Nino Niederreiter, went missing from the bench after the first period and was spotted by Michael Russo wearing a walking boot after the game. But maybe that was just an extra festive Christmas stocking? Remember, he did miss six games earlier this year with a high ankle sprain, though it sounds like this is related to blocking a shot. Bruce Boudreau gave no update following last night's game in Sunrise.
So, after an emotional, back-and-forth, barnburner of a game in which the Wild came up empty against a lesser opponent and lost one of its best players, it now carries its tired legs into Tampa, where it takes on the league's best team. AND the Wild needs a win tonight to avoid a 1-3 road trip… Super.
I hope the dads and mentors in attendance at last night's game gave their respective players a very stern talking to after witnessing the third period collapse firsthand. If nothing else, Minnesota will be motivated to shock the world and get a win for them tonight.
TAMPA BAY LIGHTNING
Tampa Bay is having an incredible season, as it still holds a four-point cushion over Los Angeles for the best record in the NHL. Looking at what some of the Lightning's players have accomplished through the first three months of this campaign, it's very easy to see why this team sits so high atop the standings.
In the franchise's 25th season, GM Steve Yzerman has officially constructed an absolutely STACKED team on Florida's Gulf Coast. Whereas the Wild has only four players with twenty or more points on the season, Tampa Bay has ten. Coach Jon Cooper rolls four lines and gets production from all of them, as even his checking line features J.T. Brown and Chris Kunitz.
Normally, the plan would be to throw Mikko Koivu's line out to shutdown the opposing top trio, which in this case features Stamkos, Kucherov, and Vladislav Namestnikov. But even if you do that against Tampa Bay, then you still have to watch out for guys like Brayden Point (31 points), Tyler Johnson (24), Alex Killorn (21), Yanni Gourde (24)… the list goes on and on. The point is that this is an extremely deep team, so stopping one line just isn't going to get it done tonight.
On the back end, the Bolts have the smooth skating, 6'6" all-world defenseman Victor Hedman leading the charge on the top pairing, and 19-year-old STUD Mikhail Sergachev—acquired in Montreal's seemingly idiotic trade for Jonathan Drouin—adding 23 points on the second pairing.  
Finally, in the goal crease, Tampa Bay relies on Vasilevskiy, who has been lights out and is right on Corey Crawford's heels with a 2.20 GAA and a .931 save percentage. Yzerman made a gutsy decision to trade away Ben Bishop at last season's deadline and hand the reins over to 23-year-old Vasilevskiy (he was 22 at the time of the trade). But the Lightning received a nice bounty of assets in the deal, including backup Peter Budaj. The move has paid off in spades, as the young Russian netminder is quickly proving himself as one of the league's best.
This team appears destined for its third Stanley Cup Finals appearance.
STORYLINES
Though the Bolts' power play is the most potent in the league, their biggest (and perhaps only) weakness is the penalty kill, on which they rank 22nd in the league with a 78.2% success rate. This must be exploited by the Wild tonight, but in order to do that, it will have to find a way to draw penalties and keep itself out of the box. That's a tall task. It's no secret that Minnesota has somehow built a reputation as an undisciplined team over the past month, getting penalized relentlessly every single night. But shockingly, the Wild was called for the same number of penalties as Ottawa on Tuesday and fewer infractions than Florida last night.
The Wild took two penalties in the first four minutes of the game against the Panthers, but only an obvious too many men penalty and Chris Stewart's coincidental fighting major after that. Minnesota absolutely should have had a few more calls in its favor as well, with Alex Stalock getting dumped a second time behind the net, and Koivu and Joel Eriksson Ek each getting blatantly tripped in the final six minutes. With Tampa Bay susceptible when it goes down a man, keeping pucks deep behind the Lightning's defense and drawing penalties with relentless forechecks will be key to Minnesota's success tonight.  
With the Wild against the ropes last night, there was a serious lapse in effort that led to the winning goal. Matt Cullen made a horrendously weak clearing attempt, and then Stewart literally stood and watched the puck pinball out to Keith Yandle, who fired it in toward the pile in front of Stalock. There was no attempt by Stewart to get his stick in the lane or pressure Yandle into turning over the puck. The Wild needs all hands on deck, pressuring Tampa Bay's many stars in all three zones and at all times tonight if it hopes to have a chance to win.
I still really like Matt Dumba with Ryan Suter, so please, nobody tell Boudreau that he keeps forgetting to split them up. Dumba has points in each of his last five games, and Suter, who scored the first goal for Minnesota last night, has points in each of his last four.
An old friend of mine, Kyle Stitt, is both a Packers fan and a Lightning fan, so this could either be a very good day for him or a very bad day, thanks to Minnesota's professional sports teams. Be sure to chirp him on Twitter (@jkstitt) if somehow the Vikings and Wild both come out on top. 
INJURIES 
No Devan Dubnyk or Zach Parise, and probably no Nino. Boudreau alluded to Dane Mizutani last night that if Niederreiter can't go, Zack Mitchell will draw back in.
Per the Lightning's team website, Ryan Callahan is out indefinitely (upper body) and Braydon Coburn is day-to-day (lower body).
The Gamethread will post at 5:30PM Central, and I swear I won't forget this time! Below are the projected lineups, thanks to DailyFaceoff.com. The forward lines are just my guess.
FORWARD LINES
ZUCKER // KOIVU // GRANLUND
ERIKSSON EK // STAAL // COYLE
FOLIGNO // WINNIK // ENNIS
MITCHELL // CULLEN // STEWART