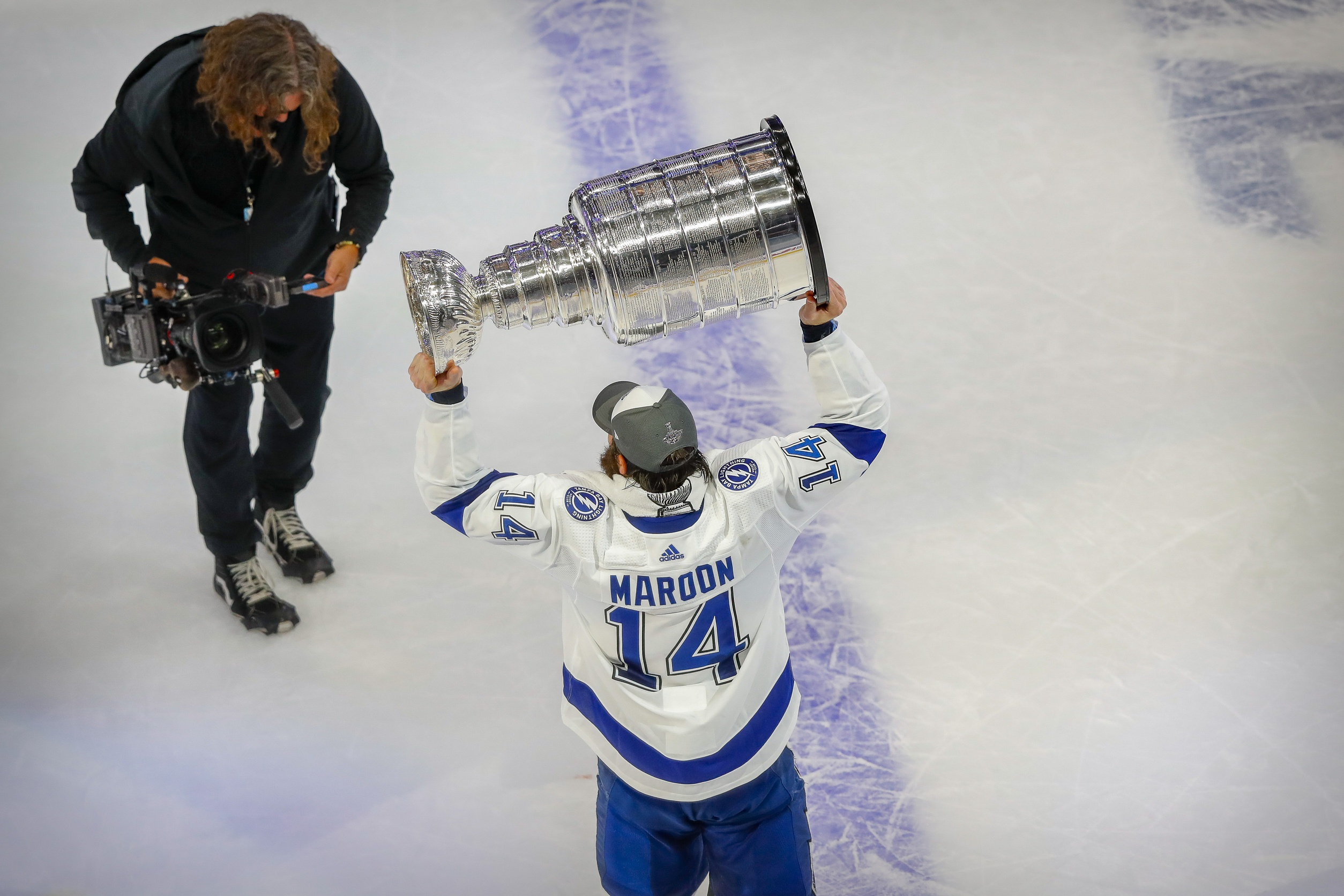 Image courtesy of © Perry Nelson-USA TODAY Sports
The Minnesota Wild can't be big players in the free agent market because of cap constraints, but that does not mean that they are staying out of adding some players to their roster.
Announced on Sunday night, the Wild have acquired veteran winger Patrick Maroon and minor-league forward Max Cajkovic from the Tampa Bay Lightning for nothing but a 2024 seventh-round pick.
Maroon has one year remaining on his contract that carries a $1-million cap hit, but thankfully, the Lightning are retaining 20% of that salary so only $800,000 will count towards the Wild's cap. Just to provide that little bit extra financial flexibility.
Also included in the deal is 22-year-old forward Maxim Cajkovic. He just put up around half a point per game in the ECHL, but Cajkovic has an NHL contract so Tampa is just trying to clear up some space on their 50-contract limit and added him to the deal.
Why did the Wild make this trade, though? After the news that the team did not qualify restricted free agents Sam Steel and Mason Shaw -- making them unrestricted free agents. With the latter's injury troubles, Minnesota needed bottom-six forwards. Even if Brandon Duhaime comes back and Marco Rossi makes the roster, they would still be at just 11 forwards. Now with the addition of Maroon, the math makes a little bit more sense, and he really solidifies the fourth line.
Whatever they lost when Ryan Reaves made his way to Toronto to sign a three-year deal, they are getting some of that in Maroon. A leader known for his quick wit and ability to bring some levity to the locker room, he can throw punches pretty damn well. In addition to all the off-ice attributes and extra-curricular activities, Maroon is decent defensively and can chip in a goal or two through the season -- just two years ago he managed to score 11.
The 35-year-old winger won't make the Wild's difficulty staying out of the penalty box any easier, since he led the NHL with 150 penalty minutes last season, but he can't be perfect.
After this move the Wild have approximately $7.94 million in cap space with at least one forward needed (possibly Rossi) and Filip Gustavsson, Brandon Duhaime, and Calen Addison all needing new contracts as restricted free agents.
3