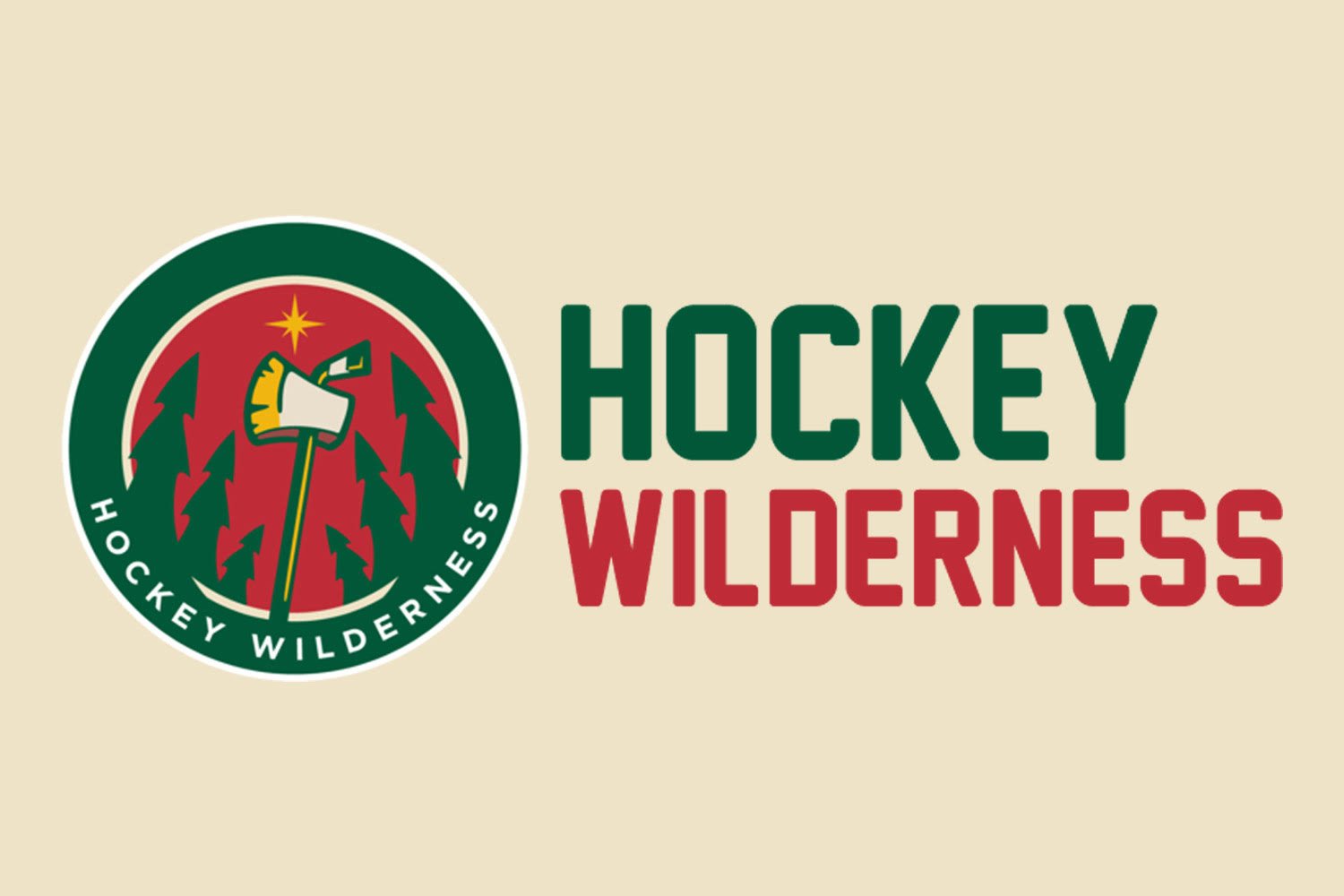 If you haven't noticed, it is draft season. Last year, we started our community mock draft (which ends today). We have Dan's draft prospect rankings, a mock draft contest, and an entire page dedicated to putting it all in one place for your ease of use. This year, we offer a new twist. The Hockey Wilderness staff takes on the challenge of picking the entire first round.
With each pick, you will find the team picking, the staff member that made the pick, the player selected, and then a brief reasoning for why that pick was made. We had some fun with this, all behind the scenes of course, and we hope you enjoy the draft we put together for you.
Later in the week, we hope to bring you drafts from individual members of the writing staff, and maybe a couple surprise guests as we make our way to Friday. Enjoy.
Ew, I have to pick for Edmonton... hmmm.... who's slated to be the last pick of the draft? I pick that player. No, actually, I believe the Oilers need to trade that pick to get defensive help, but if they keep it, there's no way they pick anyone other than Nail Yakupov without losing what little respect they already have.
Really torn. Can't decide between Murray and Grigorenko. I think Filatov scared them off the Russians though. Ryan Murray.
Considering the absolute dearth of scoring in Montreal, I would have Montreal taking Alex Galchenyuk. Bleacher Report has a short, but interesting article about Galchenyuk's recent workout at the Draft Combine. With aging forwards Cole, Gionta, and Gomez past their prime years, Galchenyuk possesses the leadership and tools to be a franchise player. However, he doesn't speak French, so the fanbase will probably call for his head.
The team already have tons of centers so that rules out Grigorenko, plus he's Russian. That leaves Forsberg as BPA as well as meeting a need for more skill of their offense.
I think Brian Burke is just the type of guy to bite on this kid. There are a number of scouts who say Grigorenko slips into mid round, but I don't see if. If the kid is available at 5, I cannot imagine Burke passing on him. If he skips town on Burke, I would fully expect Burkie to hunt him down, tie him to a plane propeller and fly him right back to North America.
Great. That leaves me to choose between Dumba and Trouba for the Wild. Jesus, not making things easy, JS.
He's big, he's skilled, and he has an awesome name.
Hmmm... Morgan Rielly or Radek Faksa for the Bolts... defense or forward, deeefeeeense or forward... I'm going with Rielly. I think Stevie Y needs d-men in his camp, and the only way he is going to get them is to draft them.
Washington... Hmmm...I'm thinking Radek Faksa here. I realize that the Caps need help at the wing, but they have another pick at 16. Right now, I feel Faksa is the best choice and shouldn't be passed up.
Simply the best available player, and seriously... the name. Wow.
Ok...I've gone back and forth in my mind over this pick, but the Dallas Stars will select Cody Ceci. Gaunce is intriguing, but the concerns about his ceiling will have Dallas calling Ceci's name.
They need help everywhere and Lindholm probably has the highest upside out of everyone else left to pick.
I think the Stars draft in a place where the deck is stacked against them. The home runs are gone, and the temptation to reach is going to be there. For me, it comes down to defense or offense, and I think the Stars need offense. They are also heavy on the right side in the system. I'm going to reach a bit.
16. Washington Capitals (JS) - Sebastian Collberg
Washington again. Like I said earlier, I see them drafting at least one winger in the first round. Brandon Gaunce hasn't been taken yet though so he kind of makes my choice a bit more difficult. Since I already drafted a center with their first pick though, so I'll pick smallish Sebastian Collberg. He's rated as high as 12th in some mock drafts. Despite his size, it's said he's a good scoring threat anytime he has the puck.
San Jose is getting old, but have some decent young talent up front. They desperately need to add additional playmakers to eventually replace their centermen. That said, they need defensive help in the worst way. With guys like Pavelski, Couture, Clowe etc up front, I'm going defense and bringing in Olli Maata.
While I think in reality Chicago is going to move down in the draft (if they get the right value for the pick), for the purposes of this mock draft, the Blackhawks select Malcolm Subban. Goalie is the glaring need for the Hawks. Subban was rock solid for the Bellville Bulls, and being from North America, he presents much less risk of being a wasted pick like Andrei Vasilevski. It's tough to use a 1st round pick on a goalie, but Chicago is pretty good everywhere else. They need a future netminder is Crawford isn't the answer.
19. Tampa Bay Lightning (from Detroit) (Dan) - Andrei Vasilevski
Tampa Bay needs goalie prospects and aren't afraid of the Rashans so they select goalie Andrei Vasilevski.
I really have no idea what the Flyers will be thinking going into the draft. They need a big time D-man, but they need that at the NHL level, and they need it right now. Their top prospect is a D-man, but after that, they look to be a little thin in blue line depth. I think they go d-man, and the best one left on the board is Koekkoek.
21. Buffalo Sabres (from Nashville) (JS) - Breden Gaunce
Huh...Brenden Gaunce isn't taken yet? I'm thinking Buffalo would jump all over him. With Derek Roy falling out of Sabres fans' graces, Gaunce would absolutely be drool-worthy to them.
Best player available.
Best player available.
I don't know that there is much of a difference in the players remaining on the board. Picking late in the first round must really suck. Hopefully, the Wild will get to do so one of these days. For the Blues, there seems to be no right or wrong pick here. I think in this situation they would go defense, and go with Brady Skjei.
I have no clue...I have extremely limited knowledge on players after the top 20 or so...For some reason, I think Vancouver will go D...
The Coyotes select ... a new lease! Ok, fine, Anton Slepyshev.
A big body, power forward seems like a player they would take.
The Devils most likely will forfeit their pick this year.
I agree with Dan that the Devils will forfeit their pick. If they do, I think the Kings might look at Hertl, but Jankowski is also a solid pick right here.