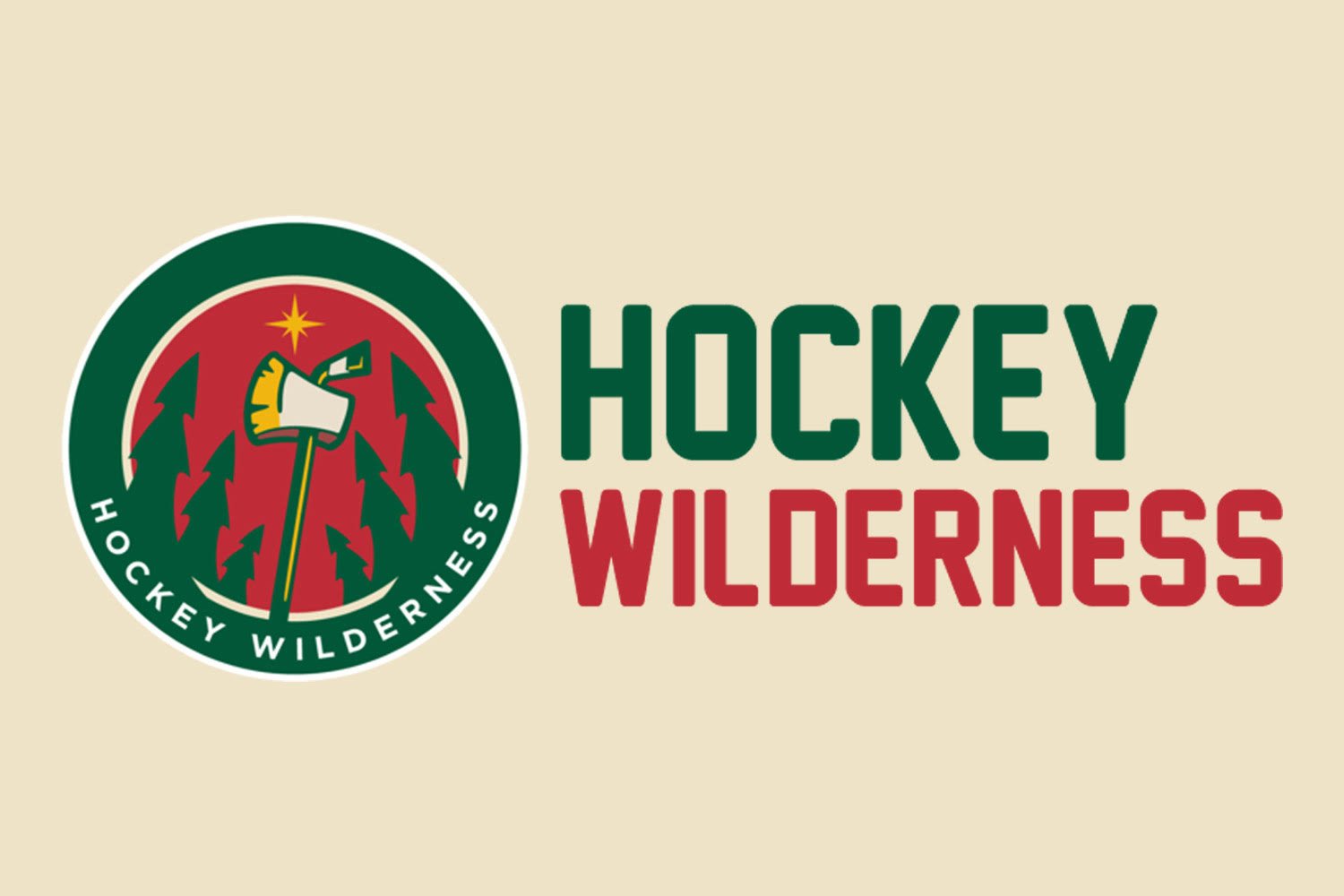 The NHL is officially on it's All-Star break and for most teams and players, a much-needed rest from the hockey grind. That includes Zach Parise and not Devan Dubnyk. Too soon? If you think about it, as much as Zach probably deserves the nomination, it's better for him to rest given his health the last few seasons. A week off from taking a cross-check to the back will help later down the road.

This year the All-Star festivities are in the hockey hot bed of San Jose, California and like always should be a great weekend. However, it seems like we see negativity surrounding the All-Star game more and more. Is it really that controversial and hated by fans? I know the voting get's a little testy and fans worked up over the snubs, it happens, move on. How about the curmudgeon's that think the NHL should do away with the game completely? If you hate it so much, just don't tune in, I'm guessing it wouldn't change your day-to-day life. Pretty sure the kid down the block that is a diehard hockey fan wants to watch it, and that's who this is for. Little Johnny wants to watch his favorite player or a representative from his favorite team play. He wants to see the skills they posses in the Skills Competition on Saturday night and the tournament style game on Sunday afternoon.

Hockey is a niche sport and it ranks number four on the list of major sports in this country and if they aren't careful, soccer may very well take that spot. Makes me cringe thinking about the scarves infiltrating our society. So it's probably not a good idea to take away an event that showcases your sport. I get it, it's not a true representation of the game but who cares, it's different, it's fun and it's for only one weekend. Let little Johnny have that one weekend to watch. Perhaps there are some tweaks that can be made to help the negative nelly's tune in. I got you covered. Sit back and be blown away by this brilliant idea that will lure in the middle-aged man that only talks about hockey as "back in my day".

There wasn't much change to the All-Star weekend for decades and it wasn't until 2011 when they introduced the "fantasy draft". It was a neat aspect to have captains choose teams, but it quickly fizzled and was scrapped after only a couple seasons. Currently they run a 3-on-3 style tournament with teams being made up from their respective divisions. I personally like it. The game doesn't have any physicality anyways so why not open up the ice and let these guys play. I'm looking at the Skills Competition, that's where I can see some alterations happening to benefit everyone. 

It's obvious we keep the events such as the hardest shot, fastest skater and accuracy contest but how about we invite some alumni back to spice it up. I'm sure some of those guys have a little left in the tank and I imagine some would love to lace up the skates and show off their skills again. Maybe every team gets to send one alumnus to the competition every year and they battle it out. This could bring fans in from all markets of the NHL and from all generations. That should hopefully stir up some excitement.

Are you imaging this yet? Let me work out a few scenarios that could happen with this brilliant idea. Remember Mike Gartner? The man won the fastest skater competition several times and held the record for nearly two decades before Dylan Larkin broke that in 2016. He was unbeatable the way he burned around the ice. He also had a Hall of Fame worthy mustache that would make Tom Selleck blush.  I would be onboard with him giving it a shot for old time sake and I'm sure he would surprise a few of us and beat some current NHLers, like Thomas Vanek. I know, that was a cheap shot but it was worth taking.

To make it super interesting, if any alumni player has a faster time than current NHLers, those teams lose a draft pick and it goes to the team that the alumni player is representing. Yes, (expletive) just got real. It won't be a first round pick, probably be more like a third-round pick. Which if it's the Wild, we don't have any for the next two decades because Chucky Boy traded them all away.  Moral of the story, when Mike Gartner is laced up, don't be sending out Victor Rask (he won't ever be an All-Star, but you get the idea). 

What other alums would you like to see in this contest? I'd love to see Pavel Bure and I believe he would also like to give it a shot, but only if his bionic knees would hold up long enough. We all know the

(see the highlight video for pure awesomeness) would be wheeling around in his Micron's. I'm excited for this and only one event has been changed so far. 

Maybe you're a fan of the hardest shot contest, which is understandable, a lot of folks are and it might be the most exciting. Who better to bring back than Al Iafrate? He's a legend. Give him a new composite one-piece stick and let him blister a slap shot with that thing. The man owned the record for the hardest shot for several years and he used a wooden stick that had about as much flex as an oak tree and weighed about 15 lbs. The man was a beast but much of his power derived from his hair, it was a godsend. Don't believe me? See the picture and you will be week in the knees by such grace.

I lay awake at night thinking of what I could have done if I was blessed with that great flow. The dreams are endless and I sure as heck wouldn't be writing this blog. I would probably be sitting on a beach, sipping a cocktail looking back on such a great life with great hair. But alas, my once golden hockey locks have turned gray and seemed to have thinned out. 

The punishment to losing to the alumni in this event? The team's which those representatives failed to shoot harder than the alum, must play one game in the season with a Christian Brother's wooden stick. The real wrinkle? Half the team must play with the standard mushy blade that happens after about 3 uses of the stick. That's going to be a very strategic move. About 85% of the current NHL players have no idea what I'm talking about and that hurts my heart.

Last event is the accuracy contest. There's absolutely no question that this would be Ray Bourque reliving his glory days. It's changed since Raymond was taking down targets on an annual basis. Before you had 8 attempts to knock down the 4 targets. Now it's who can hit all 4 the quickest. It doesn't matter for Bourque, he will defend is honor with greatness. I would also like to see Stevie Y come back to do this. Not sure he was ever that great at it or just imagined he was. Perhaps I relive the

that makes me think he was ever so brilliant at "sniping" the corner, as the kids would say. Do kids still say that?

The results to losing this event won't be as harsh as I believe a good majority of the former NHL players could rock the targets at an efficient rate. The inaccurate shooters that lost to Bourque and his counterparts, will have to play one game shooting against a smaller net. Instead of a 6'x4' net, it will be a 5'x3' net. Basically, you'll have to become a better shooter. Sweet irony. Again, choose wisely on which game you want to make that happen.

Before you get upset and are ready to sue the NHL over these extremely hypothetical ideas, it is highly unlikely so please don't go New Orleans Saints on the bit and fly off the handle. Forgive me for taking right turn here but what the hell? An attorney is suing the NFL over this? Can a judge please just take the files and simply tell that said attorney, I will accept this lawsuit if you catch this football. As the football is about two yards away from the attorney and about to catch it, a bailiff just drops him like a sack of potatoes and the judge stands over the beaten down man and says get the F out my office with this nonsense. Drops the papers on his decrepit body like mic and walks out. Anyone up for this? I am. This is why our court system is so drawn out…

Alright, now that I've gotten that off my chest, back to wrapping up the hockey talk.

I would like to believe that brining back the former stars of the game would be in the realm of possibility. That would be a great aspect to bring to the weekend. They could then have a 3-on-3 tournament style for the alumni's too. Just think about Gretzky going up against Lemieux again, simply beautiful. Old rivalries rekindled and players paring up that we may have never seen before, endless possibilities that fans of all generations can get behind. Look for this concept to kick in for the 2020 All-Star game. Gary, you listening?