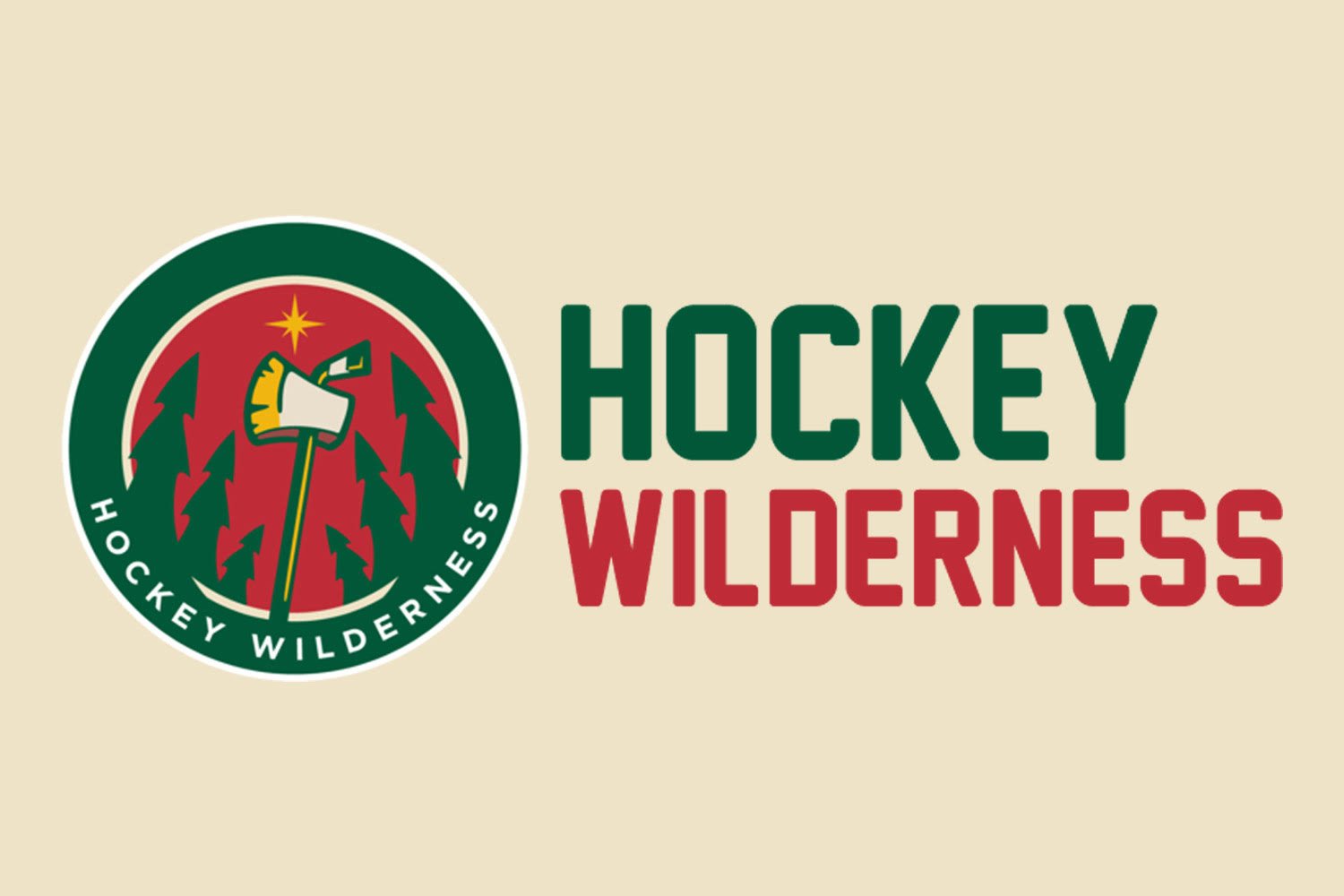 2017 ALL-STAR GAME
Sunday, January 29th, 2:30PM Central
Staples Center, Los Angeles, California
TV: NBC
Streaming: NBC Sports app
——
BETTMAN'S FOLLY
There isn't a writer on the planet that could have come up with a better script for the 2016 NHL All-Star Game than what actually played out.  After a viral internet campaign, led by Greg Wyshynski of Yahoo Sports and Jeff Marek of Sportsnet, resulted in John Scott unbelievably getting elected as the captain of the Pacific Division, Gary Bettman's head nearly imploded as he tried to come up with a variety of loopholes to stop the big enforcer from being able to participate. 
What transpired, with Scott eventually being allowed to play while simultaneously making the league look like a complete gong show, then being elected MVP of the game, could never be replicated.  In fact, the NHL instituted a new "John Scott rule" this year, preventing any player from participating in the All-Star Game if he is not on an NHL roster at the time of the event. Once elected to the game, Scott was of course traded by the Coyotes and immediately sent down to the AHL, so if that rule had been in place last year, Scott would have been excluded. Thus, it literally could NEVER be replicated.
The whole situation was mismanaged by the league to the point that the lead-up to last year's festivities ended up being a complete embarrassment for Bettman and company.  But with Scott scoring two goals and leading the Pacific Division squad to victory in last year's mini-tournament, then being hoisted onto the shoulders of his teammates, the bizarre and awesome storyline created more buzz than any All-Star Game had in the previous twenty years, and it's not even close.  Seeing Scott accept the Pacific Division's oversized $1-million check from Bettman himself was a thing of pure beauty.
100 YEARS OF HOCKEY
The 2017 version of the All-Star Game has… Well, none of that, actually.  The storylines on a macro level are a bit more limited this year, but with the league celebrating its 100th season (assuming it excludes the full season it lost to lockout, because apparently we're just ignoring that that ever happened), the league put on a pretty good show last night, as it introduced its top 100 players of all time.  The Twitter world was ablaze with reactions to the selections, congratulating those included, and expressing outrage for those left off the list.  It was exactly the type of response that the league would have wanted to see from putting on such an event, so in that sense, it was a huge success and a proud night for the NHL.  Having every living hockey legend under one roof to celebrate one another's accomplishments made for a magical evening.
Active players selected for the list included Sidney Crosby, Alex Ovechkin, Jaromir Jagr, Duncan Keith, Patrick Kane, and Jonathan Toews. Evgeni Malkin was perhaps the most notable active player excluded. Wild Assistant Coach Scott Stevens and former Head Coach Jacques Lemaire were included in the Top 100.
2017 ALL-STAR GAME
The All-Star Game itself, which will be played tomorrow at Staples Center, maintains the same exciting format that it held last season, with the Pacific, Central, Metropolitan, and Atlantic Divisions each fielding a team to compete in a small 3-vs-3 tournament.  The NHL may have found a way to make this thing interesting, because last year's event did not disappoint.  Tomorrow, Wild fans will be able to watch their Vezina-contending goaltender, Devan Dubnyk, as well as their Norris-contending defenseman, Ryan Suter, play for their regular coach Bruce Boudreau, who earned the right to lead the Central team by having the best win percentage in the division to this point in the season.
Looking at this season's rosters (listed below), I actually really like the chances of the Central Division.  3-vs-3 requires speed, creativity, and pure goal-scoring ability, and with Patrick Kane, Patrik Laine, and Vladimir Tarasenko up front, there is a ton of creativity on the squad.  Additionally, Boudreau told Michael Russo that he plans to play Kane with fellow Blackhawks Jonathan Toews and Duncan Keith, so a feeling-out process will not be necessary for those three, a huge advantage in the opening game.  Having a rookie scorer in Laine is also a plus, as he will likely be a bit more motivated than some of the veterans, being that he is playing in his first All-Star Game.  Look for him to utilize his all-world release to pot a few goals.
For the goaltenders, the All-Star Game has never been a great opportunity to shut down the opponent, and now that this is a 3-vs-3 tournament, things have only gotten worse for them statistically.  But these are the types of games in practice where goalies really have fun, because they are expected to allow goals constantly, so when they make the save, their teammates really get behind them.  There are very few shots that come through deflections or screens in this format because most plays are one-timers and dekes from in close.  While there is a high probability that the shooter scores in these situations, they are also opportunities for the goalies to make show-stopping saves.  There will be goals, yes, but there will also be some enormous saves by every goaltender that participates, and when NBC's cameras zoom in on Dubnyk after a robbery on the likes of Connor McDavid, I guarantee there will be a big smile tucked behind the bars of his mask. 
As voted by the fans, P.K. Subban captains the Central Division, Connor McDavid captains the Pacific, Carey Price captains the Atlantic, and Sidney Crosby captains the Metropolitan.  Boudreau, Peter DeBoer, Michel Therrien, and John Tortorella were expected to be the four coaches, but Tortorella opted to stay home to care for one of his family's dogs, which sadly is ailing.
Last year's event, with its incredible movie-like storylines, was a lot of fun to watch.  While this year's version lacks those storylines, it should also have a high entertainment value, as rookies Auston Matthews and Patrik Laine get mixed in with the rest of the world's best hockey players to compete in this event for the first time.
ATLANTIC DIVISION
Forwards
Nikita Kucherov, Tampa Bay Lightning
Brad Marchand, Boston Bruins
Auston Matthews, Toronto Maple Leafs
Frans Nielsen, Detroit Red Wings
Kyle Okposo, Buffalo Sabres
Vincent Trocheck, Florida Panthers 
Defensemen
Victor Hedman, Tampa Bay Lightning
Erik Karlsson, Ottawa Senators
Shea Weber, Montreal Canadiens 
Goaltenders
Carey Price, Montreal Canadiens ©
Tuukka Rask, Boston Bruins
METROPOLITAN DIVISION
Forwards
Sidney Crosby, Pittsburgh Penguins ©
Cam Atkinson, Columbus Blue Jackets * replacement for Evgeni Malkin
Taylor Hall, New Jersey Devils
Alex Ovechkin, Washington Capitals
Wayne Simmonds, Philadelphia Flyers
John Tavares, New York Islanders
Cam Atkinson, Columbus Blue Jackets * Playing in place of injured Evgeni Malkin
Defensemen
Justin Faulk, Carolina Hurricanes
Seth Jones, Columbus Blue Jackets
Ryan McDonagh, New York Rangers
Goaltenders
Sergei Bobrovsky, Columbus Blue Jackets
Braden Holtby, Washington Capitals
CENTRAL DIVISION
Forwards
Patrick Kane, Chicago Blackhawks
Patrik Laine, Winnipeg Jets
Nathan MacKinnon, Colorado Avalanche
Tyler Seguin, Dallas Stars
Vladimir Tarasenko, St. Louis Blues
Jonathan Toews, Chicago Blackhawks
Defensemen
P.K. Subban, Nashville Predators ©
Duncan Keith, Chicago Blackhawks
Ryan Suter, Minnesota Wil 
Goaltenders
Corey Crawford, Chicago Blackhawks
Devan Dubnyk, Minnesota Wild
PACIFIC DIVISION
Forwards
Connor McDavid, Edmonton Oilers ©
Jeff Carter, Los Angeles Kings
Johnny Gaudreau, Calgary Flames
Bo Horvat, Vancouver Canucks
Ryan Kesler, Anaheim Ducks
Joe Pavelski, San Jose Sharks
Defensemen
Brent Burns, San Jose Sharks
Drew Doughty, Los Angeles Kings
Cam Fowler, Anaheim Ducks
Goaltenders
Martin Jones, San Jose Sharks
Mike Smith, Arizona Coyotes