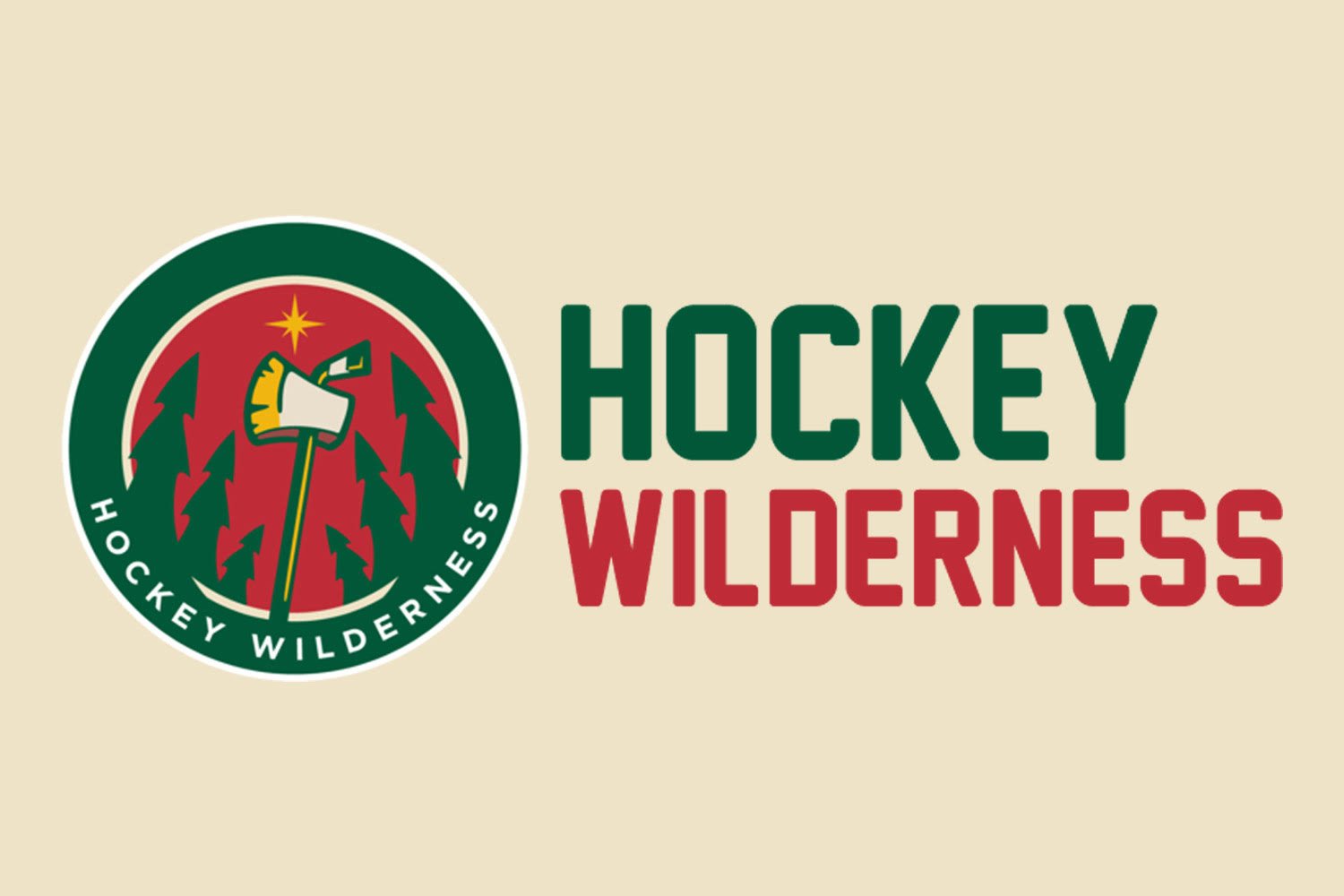 In the end, he came back.
He was always coming back.
No matter what the Minnesota Wild do in order to try to part ways with him, Nate Prosser always finds his way back into the lineup of the Minnesota Wild. This should surprise no one by now. Nate Prosser will never leave us.
Prosser signed with the Minnesota Wild after his senior year at Colorado College in 2009-10. He would make his NHL debut two seasons later, where he settled into a regular gig on Minnesota's blue line and notched 11 points in 51 games. Not bad for an underdog from Elk River.
In the post-salary-cap era, every team is going to have players like Prosser on their roster. You aren't able to stack your team with high-end talent, so you'll, by necessity, need players who are replacement-level. Good enough to play in the league, but far from an impact player.
There's also nothing wrong with being that kind of player. I don't begrudge Prosser for making a living for himself. I don't even really begrudge him for the fact that he's been below-average in most aspects throughout his time with the Wild. I can respect someone for trying their best, even though they're less talented than their peers.
But for the most part, replacement-level players don't stick with an organization for 9 years. The general manager of a team should ideally churn through as many of these players as possible. Most aren't going to work out particularly well, but who knows? Maybe you get lucky and a fringe prospect carves out a nice role like Justin Fontaine or Erik Haula did. Maybe you hit the lottery and find the next Jared Spurgeon.
But that day never came for Prosser, as every attempt by Chuck Fletcher to push him out of the lineup has failed.
This first happened in the summer of 2014, when the Wild let Prosser sign with the St. Louis Blues. Fletcher went out and brought in former top-prospect Jonathan Blum, hoping to stumble on the next Spurgeon. In case that didn't work, Fletcher also brought in tough guy Stu Bickel.
Neither impressed the coaching staff, and Minnesota claimed Prosser when St. Louis put him on waivers just prior to Opening Day.
But Minnesota hadn't stopped on their quest to upgrade from Prosser, acquiring Jordan Leopold at the Trade Deadline. But despite displacing Prosser from the lineup, Leopold was clearly on his last legs, and the Wild wisely parted ways with him at season's end. That summer, Minnesota signed Prosser to a 2-year, 2-way deal for the league minimum.
Ninety-three games and 10 points later, Minnesota again appeared to move on from Prosser, again letting him go to St. Louis. Prosser stuck with them past training camp, but was stapled to the bench for all but one game as the Blues got out to one of the hottest starts in the West.
Meanwhile, everything Minnesota tried to do to replace Prosser somehow failed. Instead of trying to find a free agent bargain like Cody Franson, Minnesota signed Kyle Quincey on the first day of free agency. Quincey was not only brutal on the ice, but came advertised as a player who could play both the left and right side on the blue line, then never did. That experiment ended on Wednesday, when the Wild waived him.
Meanwhile, prospects Gustav Olofsson and Mike Reilly have struggled to make an impact on the Wild's third-pair. Part of this stems from being dragged down by Quincey, but they haven't been great playing with each other, either. There's time for both to turn their seasons around, but given that these were two of the Wild's only NHL-ready defensive prospects, that's concerning.
So the door was again wide open for Prosser's return. The Blues reprised their role as Fletcher's Nate Prosser bank, and waived the Elk River native.
And so the cycle will start again. Prosser will find his way into the lineup and impress the coach, GM, and media simply because his expectations will be lower than any of his peers. We'll expect Reilly and Olofsson to develop, to always be showing signs of improvement, as the near-term health of the Wild's defense corps relies on them. Meanwhile, you'll hear Prosser praised for things as simple as "knowing his role" and "getting physical" when he's on the receiving end of a check into the boards.
If the Wild get their act together and make the playoffs, this day is going to be cited as a turning point. "Prosser's locker room presence and hard work inspired Minnesota to come together as a team," they'll say. And the cycle will continue.
Fletcher will sign Prosser again to a low-commitment 2-year deal, but will continue to find his way into the lineup as Reilly and Olofsson never catch on. Then the Wild's next wave of prospects will arrive, and with Carson Soucy and Nick Seeler on the horizon, Minnesota will part ways once again with Prosser.
That won't be it, either. Once Soucy and Seeler fail to make the lineup, the team will once again decide that it needs a veteran who "knows his role." Guess who'll be there, waiting for Fletcher to stand outside his window holding up a boombox?
Before we know it, it'll be 2026, and the State of Hockey will be treated to seeing a 40-year-old Prosser take a Matt Cullen-esque Farewell Tour with the Wild.
Eventually, Prosser will retire. But that won't be the last of him. Nate Prosser will continue to be a staple of our daily lives.
Maybe he'll find his way into coaching. After all, who better to teach the next wave of defensemen their role than Prosser, whose knowledge of his role is perhaps the best in the NHL?
Or perhaps he'll get into player operations. The Wild's front office is full of players from their storied 17-year-history. I could see Prosser doing well as GM Andrew Brunette's assistant.
It's also logical that Prosser could find his way into the broadcast booth, with FS-N beaming him into our living rooms every night. One thing's for sure: Nate Prosser's presence in our lives is inescapable.
We were born with Nate Prosser. Nate Prosser will follow us everywhere we go, watching over us through every major life event. And with our last breath, we'll see Nate Prosser hovering above us.
We cannot be freed from this reality. All we can do is embrace it.