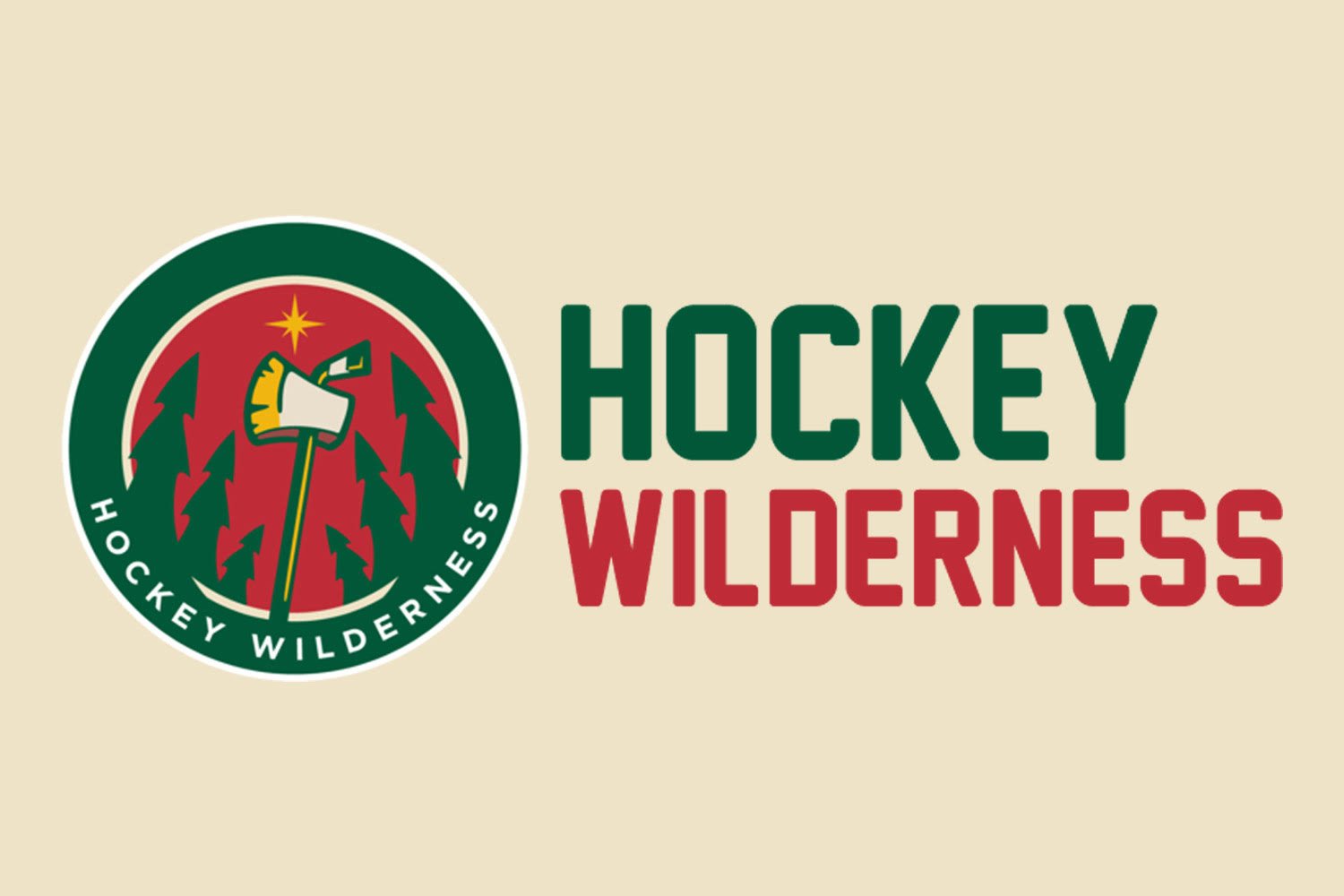 Nate Prosser is certainly an interesting player. By all accounts, he is a fantastic guy who is well loved by everyone. Our own Dakota Case can vouch for that. Whether you think he's a good seventh defenseman or is well past his usefulness, you probably already have your own opinion about him as a player. Whatever your opinion is, let's take a moment and evaluate his place on the Wild's current roster.
If everyone was healthy, Prosser would be the Wild's seventh defenseman on the depth chart. Now, what does that mean? As teams normally only play six defensemen a game, Prosser usually finds himself sitting in the pressbox. If there are any injuries, he can theoretically fill in without the team needing to call up a player from the AHL. Further, he's touted as being comfortable playing either side, so he could fill in for a right-handed shot or a left-handed shot defenseman. The Wild have already had several injuries on defense this season, and Prosser has filled in on defense 8 times so far. When Parise missed a game with strep throat, Prosser even filled in on the 4th line.
However, he's lost that back-up role twice now to AHL call ups. First to Mike Reilly and now to Gustav Oloffson. In his most recent call up, Reilly was asked to fill in when Marco Scandella was injured, after Prosser initially filled in. Now, Gustav Olofsson has been called up to fill in for Christian Folin, after Prosser initially had the role. Regardless of what any fan thinks, these call ups may indicate that the coaching staff and/or front office is losing their faith in him to fulfill his current role.
Granted, there could be other reasons for the call ups other than to fill spots on the Wild. At one point last year, Reilly was specifically called up from Iowa to clear his head. One could argue that perhaps the Wild are doing something similar here, but that doesn't seem to be the case. The Iowa Wild still aren't good, but they aren't as bad as they were last year. They're even approaching a .500 record, and to get there, they could use as much defensive help as they could get. Thus, it seems unlikely that the Wild would call up these two defensemen for any purpose other than solely to fill in for an injured Minnesota player.
Where does this leave Prosser? Bluntly, it leaves the nice guy in the press box taking up cap space while the Wild struggle to stay cap compliant. According to Cap Friendly, the Wild currently have a projected cap hit of $72 million with 21 players on the roster, leaving around $1 million in available space. The Wild's General Manager, Chuck Fletcher, has needed to pinch penny's several times this year. He's waited until the last second to call up players a few times in order to save cap space, which annoyed Head Coach Bruce Boudreau because it meant that the call ups didn't get to practice with Minnesota much before playing. Further, the Wild couldn't call up certain players over others because their cap hit was a bit higher. Reilly was ultimately sent back down when the Wild needed some forwards in order to stay cap compliant. But what can the Wild do about this?
They would put him on waivers, and in the likely event that he doesn't get claimed, they could assign him to Iowa. One argument against this is that the Wild might need him for depth in case of injuries, and that they can't afford to lose any of the depth they have. While it initially seems like a sound argument, the Wild haven't been relying on him for depth anyways. Instead, they've called up Reilly and Olofsson.
The other argument is that sending Prosser down wouldn't save the Wild much cap space anyways. He is currently on a one-way deal with a cap hit of $625,000. According to Cap Friendly, the cap hit of a player on a one-way deal who is sent to the AHL is their salary cap hit minus the minimum NHL salary, plus $350,000. Thus, the Wild would only save around $200,000 of cap space if he was sent down. However, when there were injuries and the Wild needed to call up a few players, they couldn't ice the best team available to them because of the cap. Reilly had to be sent down and slightly more expensive players like Tuch couldn't be called up because of the cap. While back up defensemen and 4th liners likely don't make or break the Wild, the additional space could be the difference between a relatively deep roster and a thin one.
Waiving Prosser and sending him to the AHL could help alleviate the Wild's cap conundrums when there are injuries, but it may also help Prosser's career. At this point, the Wild likely won't re-sign Prosser after his contract ends this year. This doesn't mean Prosser is a bad player, most players who make it to the NHL are better than the vast majority of hockey players out there. If Prosser wants to continue to play professionally after this year and the Wild don't re-sign him, he may need more than a handful of games to earn another contract. Since the Wild keep calling up prospects to fill in, Prosser is more likely to find those games in the AHL than the NHL.