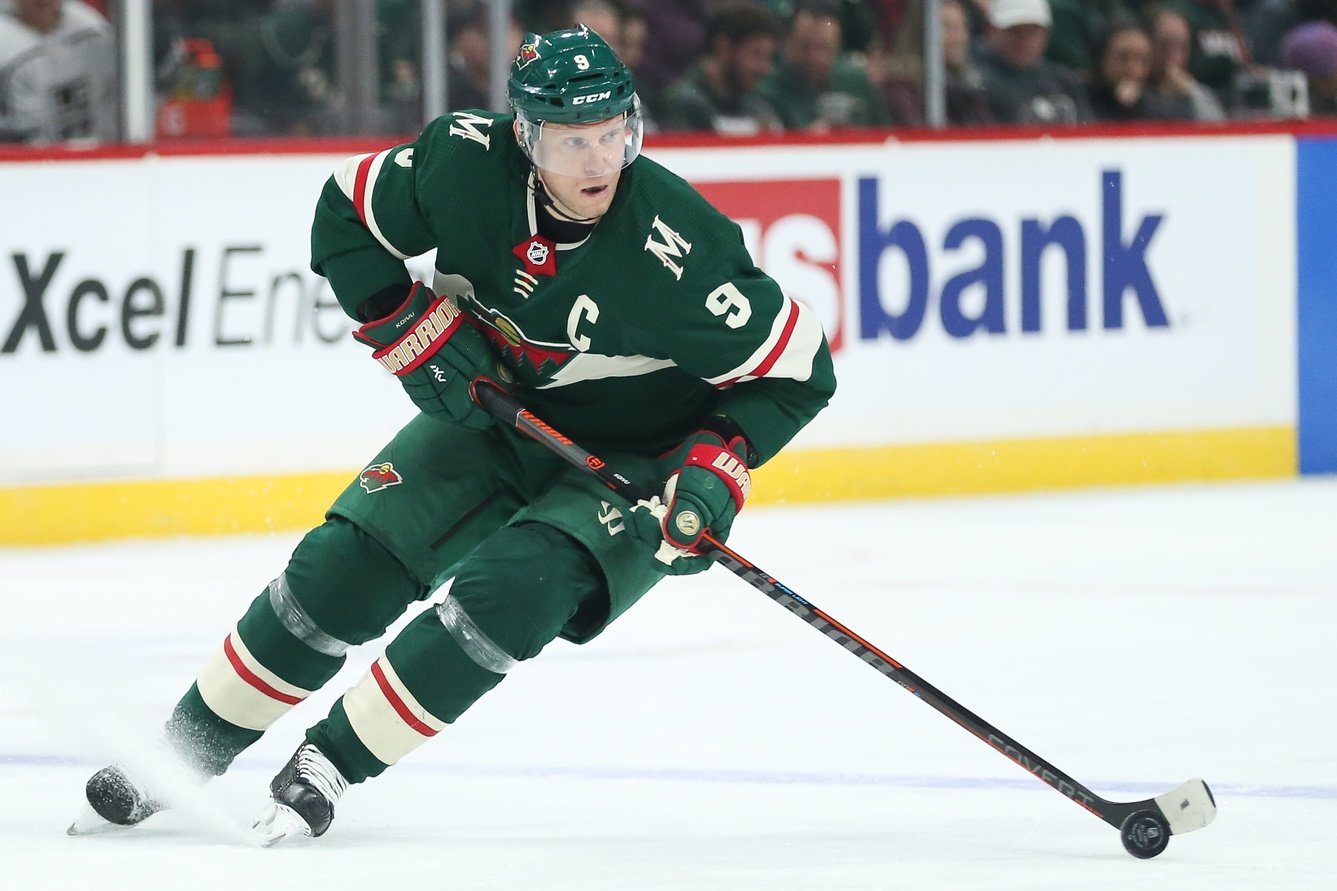 For 15 seasons, Mikko Koivu has been the heart, soul and identity of the Minnesota Wild.
Named the first full-time captain for the Wild by former head coach Todd Richards in October 2009, Koivu made his mark by playing a responsible, 200-foot game and earning the praise of his coaches. Now just 13 games shy of his 1,000th game in the NHL, all with Minnesota, his time in the Land of 10,000 Lakes could come to an end.
In September 2017, former Wild general manager Chuck Fletcher was in a pinch. After years of missing on future top-line centers in the draft, Fletcher re-upped Koivu on a two-year deal. It was better to go with a player he was comfortable with than to invest a large sum of money in someone relatively unknown to him on the open market. Here we are two seasons later, and that contract is up following this season.
Funny enough, the Wild are still looking for answers on just who will take over for Koivu.
Koivu's efforts on the ice speak volumes on how reliable he's been. He's been in the Selke Trophy voting in 10 of his 15 seasons. The captain owns the franchise record for games and points. He's still, even at age 36, a monster in the face-off dot. No. 9 ranks in the top-30 forwards this season for expected goals against per 60 minutes. He even ranks higher than Rickard Rakell, Filip Forsberg and Ryan Nugent-Hopkins in the shots for percentage department.
Even now, Koivu is as stout defensively as he's been throughout his career.
That doesn't mean that the Wild still shouldn't move on after the season concludes. Even with many questions about whether there is a future No. 1 center in the system, it might be necessary to rip the adhesive bandage off anyway. Minnesota still has Eric Staal to take some of the big faceoffs, but the opening will give some younger players a chance to rise to the occasion.
Many tend to think that Joel Eriksson Ek is the heir apparent for Koivu's defensive game at the pivot. If he's the guy who is going to take on the Koivu shifts where he plays 18 minutes per game against the other teams' top lines, he's got a long way to go. Eriksson Ek has given up nearly two more shots per hour more than Koivu the last two seasons. Lastly, Koivu gives up fewer great scoring chances as his expected goals against of 1.7 is much better than Eriksson Ek's 2.04. Eriksson Ek could take on that defensive burden, but if people think there won't be a dropoff, they are lying to themselves.
With so much uncertainty about players currently on the roster, GM Bill Guerin may choose to go outside the organization to find center help.
If the idea is to get younger and faster, the Wild must rule out signing any player in the offseason that is 30 or older.
One name that immediately jumps out of the 29-and-under group is former Wild seventh-round pick and former Golden Gopher Erik Haula. Haula missed most of last season with a major leg injury and was traded to the Carolina Hurricanes over the offseason. He is the only center of that group that is having a strong start to the season. While his speed would immediately help the team look faster, that ship has likely sailed. To make a push for Haula in the offseason would be trying to awaken the echoes of when the Wild were once a good team, but ultimately disappointed.
The idea is to get better for the future, not chase yesteryear.
Mikael Granlund is also up following this season. The points haven't come for him in Nashville like they came when he was a winger on the Wild. This ship might have sailed as well, but if there was ever one reason to entertain Granlund's return, it would be because of the arrival of Kirill Kaprizov. Granlund is a very good puck distributor and having a player to help get the Russian kid the puck early and often wouldn't be a bad idea.
Life withou Koivu will be painful until someone can develop into that role. For a that is in dire need of an influx in talent, taking the lumps now is probably what the doctor ordered. It doesn't change the fact that Koivu has been an immensely important player in Wild franchise history.
Stats courtesy of NaturalStatTrick.com and Evolving-Hockey.com