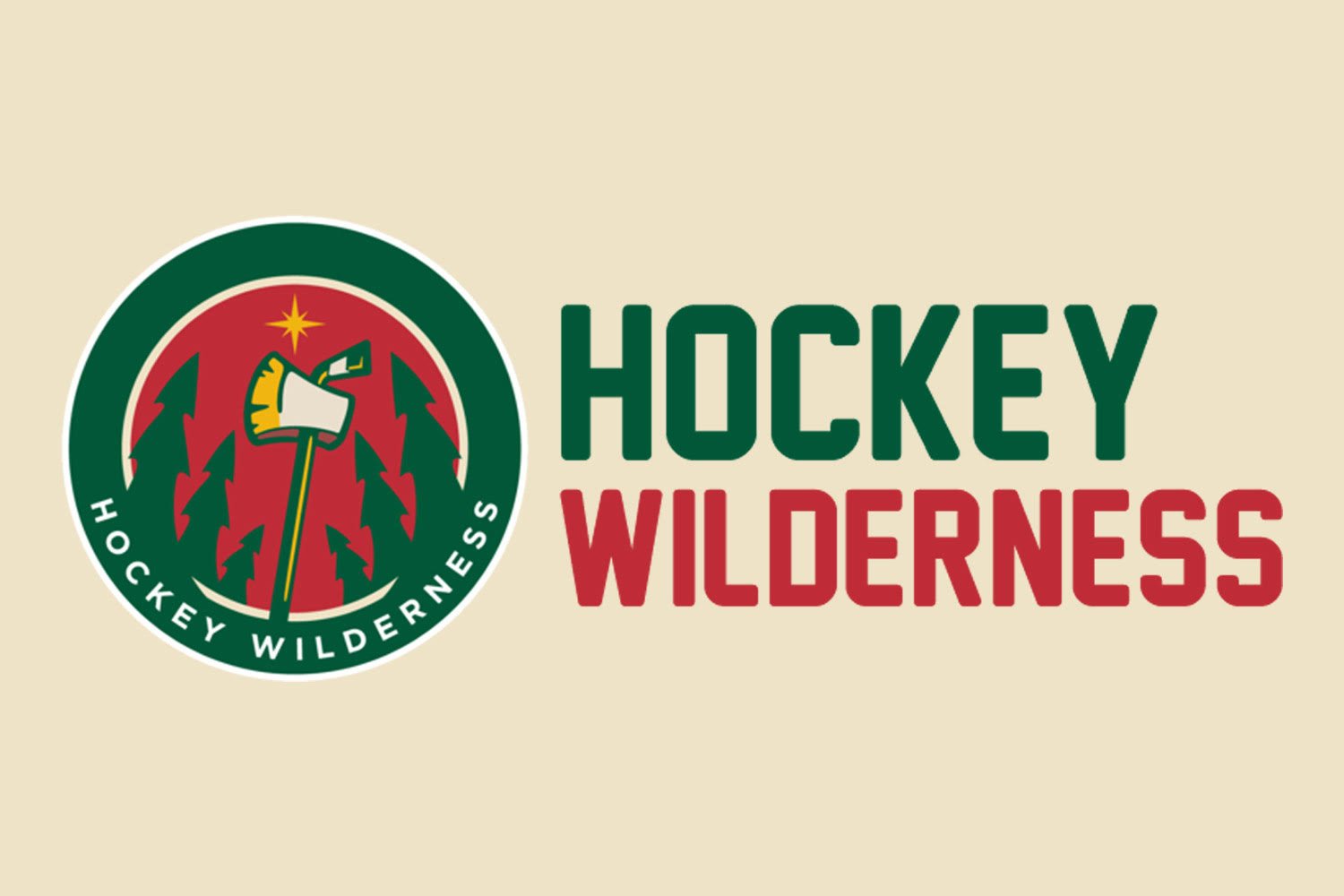 Now that the cup has been lifted and the parade route has been cleaned up, the draft order is now set for the 2019 NHL Dra—
Wait, what's that? The Winnipeg Jets traded Jacob Trouba? To the Rangers? Pionk and a first? Got it.
OK, now the draft order is set for the 2019 NHL Draft (or at least until a few minutes from now when it changes again). The good news is that Winnipeg's newly gained first round pick is 20th overall, so it doesn't really change things for the Minnesota Wild.
That being said, there are a lot of opinions in throughout the internet regarding who the Wild will take at 12, should they still own that pick on Friday sometime after 7 p.m. Central.
Here's a brief look at the consensus selections from the "experts."
Peyton Krebs, Kootenay (WHL), C
5-foot-11, 183 pounds, LHS
Mock selected by: Darren Yourk (TSN.com), Steve Kournianos (Sporting News), Andrew Gross/Colin Stephenson (Newsday). Chris Ryan (NJ.com), Adam Kimelman (NHL.com), Guillaume Lepage (NHL.com)
Gross/Stephenson: Captained his junior team and Canada's team at the U-18 World Championships. Slick skater with hockey smarts who goes to the dirty areas and excels in all three zones. He suffered a partial tear of his Achilles' tendon on June 4, which might scare some teams off.
Kournianos: An unfortunate pre-draft Achilles tear shouldn't hurt the stock of this 200-foot warrior who carried a bad team and still produced against top matchups.
Ryan: Krebs' 10-point performance at the U18 World Championships as Canada's captain certainly helped his draft stock. He's a strong scorer who can fly up and down the ice. The Wild, needing some offensive talent in their pipeline, take him here at No. 12.
Kimelman: The Wild need to replenish their depth through the middle, and Krebs would be a great place to start. He excelled in Kootenay despite being the target of every opposition's game plan, and as the captain, had to deal with the franchise announcing in January that it was relocating to Winnipeg.
Arthur Kaliyev, Hamilton (OHL), LW
6-foot-2, 190 pounds, LHS
Mock selected by: Corey Pronman (The Athletic), Larry Fisher's Consensus Mock (The Hockey Writers), Ted Kulfan (Detroit News), Brendan Parker (Flames TV via NHL.com)
Pronman: Minnesota's organization is in desperate need of a player who can score, and Kaliyev hit 50 this season. I could see Podkolzin as a player the Wild would like stylisically, but the aforementioned Kaprizov saga may test the fanbase if that was the case.
Parker: Goal scoring ability can't be questioned after buldging the twine 51 times this season for the Hamilton Bulldogs (OHL). That follows a 31-goal rookie campaign. Ranking varies substantially depending on where you look, will be interesting to where he ends up.
Kulfan: A pure scorer, Kaliyev tallied 51 goals this season and has one of the best shots in this draft. But scouts aren't sure the rest of Kaliyev's game, right now at least, matches his offensive potential.
Vasili Podkolzin, SKA-1964 St. Petersberg (MHL), RW
6-foot-1, 196 pounds, LHS
Mock selected by: Michael Russo (The Athletic), Hockey Wilderness (SB Nation Draft), mynhldraft.com
Sie Morley of Hockey Wilderness: Podkolzin is the real deal when it comes to talent and hockey IQ. This make sound like a typical excuse for a player who is simply big and brings intangibles that, when pressed, are virtually nonexistent. And true, at 6-foot-1 and 190 pounds, Podkolzin is no slouch. And even more true, he certainly went through some serious cold streaks this past year, which may turn off some GMs to him come Draft Day in Vancouver.
Russo: By all accounts, Podkolzin's a stud, somebody who led the Hlinka Gretzky Cup with eight goals in 2018 and a gifted, electric player who has impressed at every level. And, if you remove the unfortunate Kaprizov situation, the reality is you'd accept that Podkolzin playing his 18- and 19-year-old years in Russia is not a bad development path for a high-end prospect. And, hey, maybe adding another Russian will make Kaprizov a little more comfortable once he comes over.
Matthew Boldy, USA NDTP, LW
6-foot-2, 196 pounds, LHS
Mock selected by: Joe Haggerty (NBC Sports), Larry Fisher (The Hockey Writers)
Fisher: Boldy is much bigger and projects as a T.J. Oshie type, with a higher offensive ceiling but perhaps less physicality. (NDTP teammate Cole) Caufield is the better goal-scorer — he's arguably the best goal-scorer in this entire draft class — but he's small and sliding in my mock much like his closest NHL comparable, DeBrincat, did in 2016. Caufield ain't slipping to the second round, but he's available into the teens for me after Minnesota opts for more of a sure thing in Boldy.
Haggerty: The 6-foot-2, 187-pound left winger can score as attested by his 33 goals scored, and can make plays from the wing as evidenced by the 81 points he racked up in 64 games. It's exactly the kind of thing that the Wild could use as they didn't have nearly enough offense last season and are getting a little long in the tooth up front among their forward group. The Millis, Massachusetts-born Boldy has also played all over the map for the U.S. team from first to third line and has played in all situations, so he's going to be a valuable performer for whatever team nabs him — whether it's the Wild or somebody else in the middle of the first round.
Cole Caufield, USA NDTP, RW
5-foot-7, 163 pounds, RHS
Mock selected by: Steve Silverman (Bleacher Report)
Silverman's mock was made without comment, but most scouts agree that Caufield's knack for the net is the biggest key to his game. His wrister and snapshot have been described as "deadly accurate" with "good power," and they marvel at his lighting-fast release. His acceleration and quick first step make him an effective backchecker, and he can read opponents and create turnovers. The most obvious knock on him: His size. At 5-foot- and 163 pounds, there are concerns that he'll be pushed around, especially in the defensive zone. Some scouts also question his production, wondering how much of his goal scoring was the result of being on a line with the consensus No. 1 overall pick, Jack Hughes.
Also selected:
Spencer Knight, USA NDTP U18, G
6-foot-3, 198 pounds, Catches L
Chris Peters, ESPN+: The likelihood of Knight being available in the second half of the first round seems to be dwindling by the day. The Wild have plenty of organizational needs and already have a decent goalie prospect in Kaapo Kahkonen. Even so, there has been some open speculation that the Wild could be a landing spot for the top-ranked goalie. But if a goal scorer like Cole Caufield is still on the board, does that change the calculus?
Philip Broberg, Skellefteå AIK (SHL), D
6-foot-3, 203 pounds, LHS
Mike Morreale, NHL.com: An offensive-minded defenseman, Broberg moves very well for his size, has good vision, controls the game in all zones, and has a great shot.