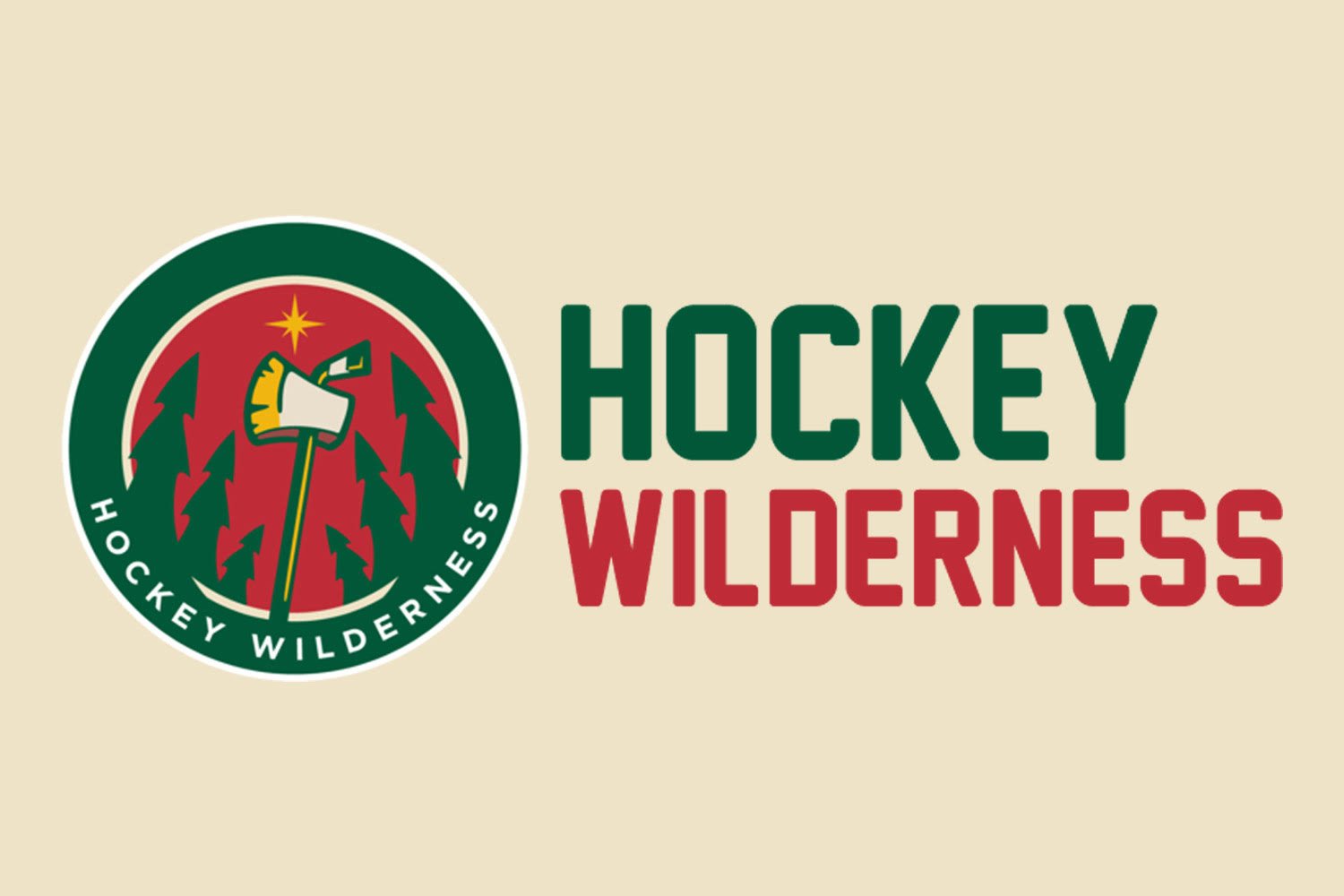 The Wild dominated from the middle part first period to the end of the second. Wild fans even cheered the team to the locker room without having to be coaxed into it by the Wild Hockey Ops. The atmosphere was festive and everything was going right. Until the power play opportunities started to rise with no payoff. The Wild finished 1 for 5 on the power play with the units struggling to gain the offensive zone in the third period.
Both power play units seemed to have the same formation and strategy; the center on the half wall, and winger heading to the end red line, the off wing in the center of the box, a defensemen at the center point and the other defensemen hovering around the top of the opposite side face-off circle. Upon winning the faceoff the pass would go from the side wall to the winger inside the box, who then would tip-pass out to the defensemen on the point to start the puck movement. Your point man is your power play quarterback.
Dashed lines are passes, solid lines are player movement
The Wild clearly are using a system and a pattern that even I could decipher, so expect scouts for other teams to pick up on that. In last night's game, it worked every time in that it got the Wild power play possession and led to quick offense. The Wild will absolutely need to get better zone entries to keep the pressure on opposing teams. As much talk as there was about being a "puck possession" team by the coaching staff, we saw a lot of dump and chase while on the power play.
It was only game one of 82 on the season so one should not overreact. The Wild did look like a very good and confident team for much of the game. There are many positives to take from this one. There are also some trends that I know the Wild coaching staff, including Andrew Brunette wants to put a kibosh on this early in the season. "Overall, it's really hard to be disappointed with the game," Yeo said, "from a performance standpoint, you know, if we play like that night in, night out, we're going to win a lot of games."