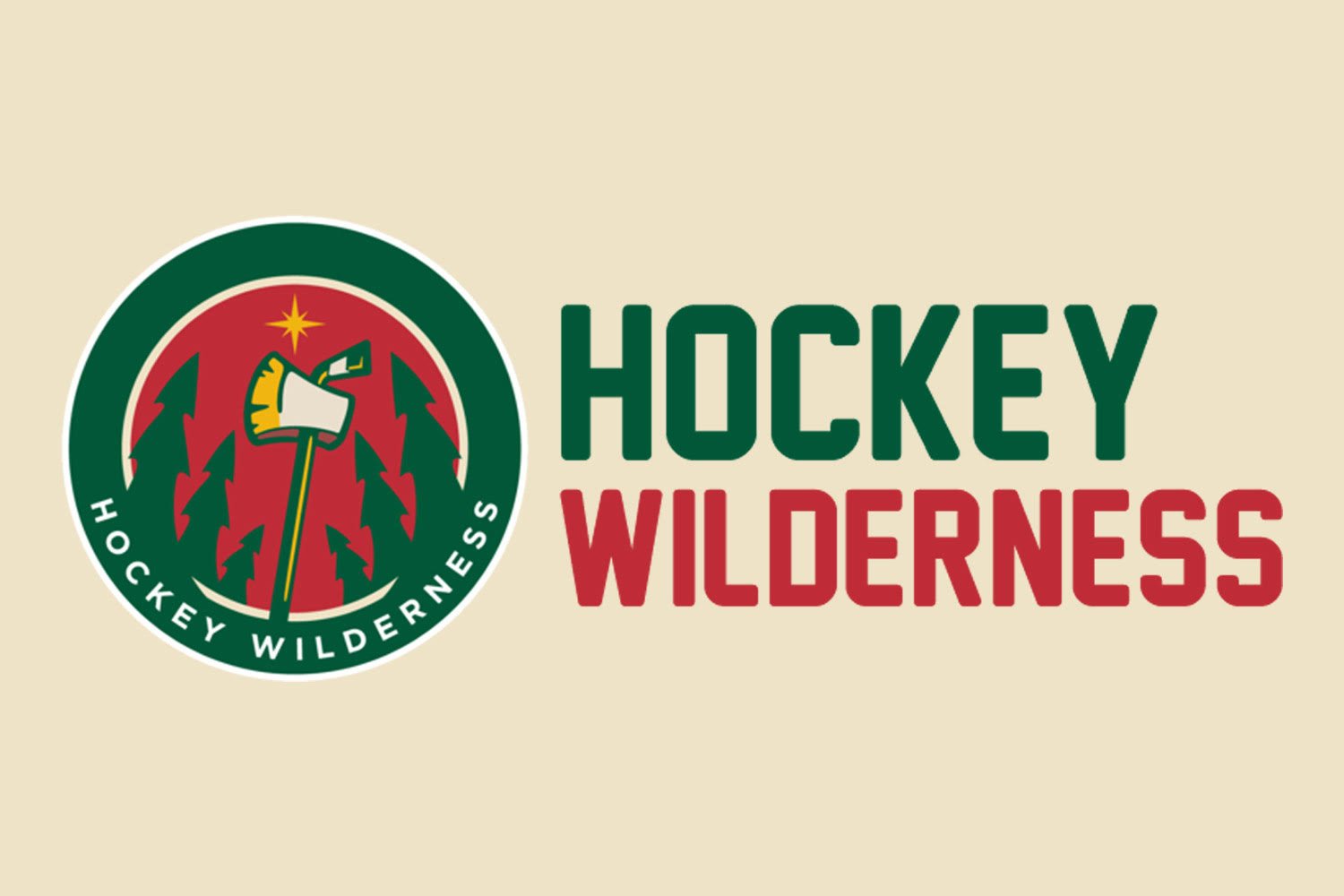 In the second part of this Minnesota Wild and Vancouver Canucks play-in preview series, defense is the focal point. As mentioned in the first installment comparing the goaltending, the series matchup is quite equal. However, the strengths of each team lie in different areas. Where the Wild thrive, the Canucks struggle — and vice versa.

Another one of these areas is defense.

Minnesota Wild

The Wild get scrutinized by National Hockey League fans over their boring play, but praised for having one of the best defensive cores in the league. It is ironic that the factor that shapes the identity of the Wild and furthermore brings them success seems to hinder their popularity outside the State of Hockey. Though the Wild's defense is recognized, it does not get the respect it deserves.

Same goes for the defenders themselves.

Minnesota Wild Defensemen

Not only does the Wild's defense demonstrate a higher projected wins above replacement than the Canucks', the defense of the Wild also out-scored the Canucks 168 points to 157 (total points of the seven top-scoring defenders on each team who played 20-plus games). Yes, Canucks fans, a strong defending and quality chance-suppressing defense scored more points than Quinn Hughes and Alex Edler!

Let that sink in for a minute.

Ryan Suter was on pace to score a career high in points — three below his record of 53 in 13 fewer games. He has been one of the most consistent and all-around excellent NHL defenders during his eight years in Minnesota along with Jared Spurgeon.

Spurgeon is embarrassingly underrated. He is a superstar defensemen who thrives offensively, defensively, and on the power play. He scores at a high rate and other than his penalty kill woes — which is generally not his role — he is an elite NHL defender.

It seems like forever ago when he became the 12th NHL defender in history to score a natural hat trick earlier this season.

While the rest of the Wild defensemen are not known for putting up 40-plus points regularly — nor are they expected to — Matt Dumba has that ability. Last year, Dumba ruptured his pectoral muscle while fighting Calgary Flames forward Matthew Tkachuk. An allergy to the stitches post-surgery led to an infection that significantly jeopardized his rehab and compromised his ability to prepare for NHL camp.

Throughout the 2019-20 season, Dumba could not catch a break offensively; and I cannot begin to count the amount of posts he hit this season. Dumba lacked confidence to score right out of the gate as the Wild were awful to start the season. Confidence to score is especially important for defenders who both have the talent to find scoring lanes and that special shot, because they have enough to worry about already defensively.

Coming off a season in which Dumba was on a 30.75-goal pace over 82 games, the inability to get back to that pace was frustrating. The tools are there, as leading up to the NHL pause, Dumba looked like his old self. With an even playing field and a proper camp, Dumba could add to an already lethal Wild defense.

Finally, Jonas Brodin continues to amaze. Coming off his best year points-wise in 13 less regular season games, Wild fans began leaning towards the idea of keeping Brodin over Dumba if one of those two becomes expendable in order to address goaltending or center depth. There is no doubt Brodin is the better two-way defender. He is arguably the better skater too — even one of the best in the league. Mike Kelly of The Point calls Brodin, "a master of the small details... Positioning, anticipation, and awareness to name a few... Brodin can skate backward as well as some players skate forward."

I could also explain how Brad Hunt is a quiet scoring threat, and/or the emergence of Carson Soucey — the "Tsunami" as The Sota Pod fan Shane Vannice would say — but you get the idea. The Minnesota Wild defense is elite. A healthy Wild defense is a near-perfect NHL defensive core.

Season Offensive Statistics

Ryan Suter: 69 GP, 8 G, 40 A, 48 pts
Jared Spurgeon: 62 GP, 12 G, 20 A, 32 pts
Jonas Brodin: 69 GP, 2 G, 26 A, 28 pst
Matt Dumba: 69 GP, 6 G, 18 A, 24 pts
Brad Hunt: 59 GP, 8 G, 11 A, 19 pts
Carson Soucy: 55 GP 7 G, 7 A, 14 pts

Vancouver Canucks

What makes this series matchup so interesting is how polarizing the deficiencies are for each team. Like Minnesota's goaltending being vastly weaker than that of Vancouver's, the Canucks' defense does not compare to the Wild's back-end. Taking nothing away from Quinn Hughes — who I believe may become the best defensemen in the NHL during his career — but he is still inexperienced at the highest level.

In the postseason, or in this case the qualifying round, experience is key. Hughes elevated the play of his defensive core. He also took the pressure off the aging Alex Edler and battered Chris Tanev. He even helped Tanev both remain healthy and increase his offensive production. But outside the regular season, maturity is needed to win, and Hughes is just not at that stage quite yet.

Where the Wild thrive defensively, the Canucks struggle tremendously. But while the top six in a head-to-head comparison is not even close, there are still some key defenders on the Canucks that cannot be overlooked.

Vancouver Canucks Defensemen

Troy Stecher should be the most feared defender outside of Hughes. He is one of the hardest working players on the team and is an analytics darling. He excels on the penalty kill, which was overlooked both league-wide and within the organization for so long due to his small stature. The former North Dakota captain and NCAA champion consistently also offers respectable offense.

Above are Stecher's on-ice statistics at 4-on-5, and his rank among the 120 NHL defenders that have played 75 minutes or more in that role. Troy leads the team in all these statistics among his teammates except for fenwick and shots against, which belongs to Alex Edler.

With the passing of his father a couple weeks ago, it is not easy to predict how the young defender will perform come August. But one thing is for certain — he is working his tail off and looks sharp in training camp despite facing adversity.

If healthy, Alex Edler will be a force in this series. The veteran Swede can score, lead rushes, defend, and play physical when needed. Edler is slowing down, but his mistakes are both less frequent and highlighted with the emergence of Hughes. With Hughes developing chemistry with Tanev, it grants Edler the opportunity to play with Stecher. The two have been excellent defensive partners since Stecher broke out in the league.

Speaking of the pair of Hughes and Tanev, they actually have slightly better defensive numbers combined than Spurgeon and Ryan Suter. But Tanev's inability to be a real threat offensively still makes Spurgeon and Suter the better pairing. Tanev does provide an x-factor in sacrificing his body whether it's blocking shots or fighting in the tough areas of the ice for possession. If he can remain healthy — which he managed to do during the regular season — the Wild cannot sleep on him.

Lastly, Jordie Benn and Oscar Fantenberg pose little to no threat in this series. Tyler Myers, on the other hand, does. Many write off Myers due to the player not being worth the contract he was awarded. However, he brings something so unique to hockey, which is size and the ability to skate well despite being so tall. Though he is not the young Calder-winning Myers who took over games and scored 40-plus points with the Buffalo Sabres, he can still produce some offense and was second in controlling 5-on-5 in shot attempts and scoring chances.

Season Offensive Statistics

Quinn Hughes: 68 GP, 8 G, 45 A, 53 pts
Alexander Edler: 59 GP, 5 G, 28 A, 33 pts
Tyler Myers: 59 GP, 6 G, 15 A, 21 pts
Christopher Tanev: 69 GP, 2 G, 18 A, 20 pts
Troy Stecher: 69 GP, 5 G, 12 A, 17 pts
Jordie Benn: 44 GP, 1 G, 6 A, 7 pts
Oscar Fantenberg: 36 GP, 1 G, 5 A, 6 pts

Final Thoughts

Defense is what makes the Minnesota Wild dangerous, and they clearly have the edge in that category against the Vancouver Canucks in this qualifying series. They can generate offense as well, which is something the Canucks cannot underestimate. Especially since the Wild's veteran defenders are the guys who are impressing head coach Dean Evason the most.

Brodin has also impressed the coaching staff. Not only is he thriving in the areas he is expected to, but Brodin has also been scoring goals in team scrimmages.

It may seem like I wrote off Hughes as a lead contributor in this series. That is not the case. It is just not realistic to think he will carry the entire defensive core. For perspective, Erik Karlsson was a point-per-game player in his first playoffs appearance as a rookie — and the Ottawa Senators lost in the first round.

Though the Minnesota Wild found success employing a possession structure under former head coach Bruce Boudreau, Dean Evason — in addition to giving Kevin Fiala more rope — has implemented a more offense-first style among his forwards. Therefore, although the Wild do not thrive at scoring off the rush, Fiala and some of the young players have the green light to do so and should scare the Canucks, who rank

.