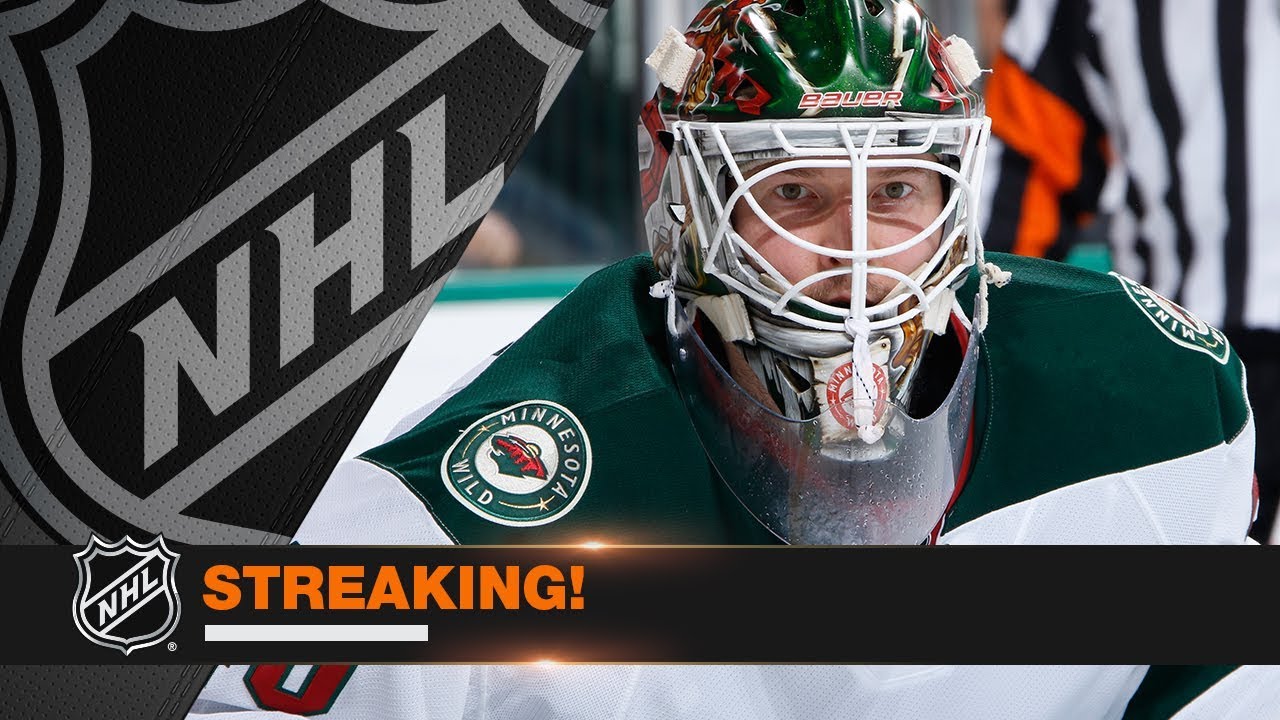 In late October, I took a shot at predicting the three stars for the month of November. I did alright, considering Mikael Granlund and Eric Staal had a great month, both leading the Wild in points with 15. Mike Reilly didn't pan out so well, and I probably should've considered Nino Niederreiter and Jason Zucker a little more.
Who could've seen that coming?
But it's a new month, with new predictions to botch, so let's see who I think will carry the Wild in December.
Third Star - Matt Dumba
Dumba has been a very popular scapegoat so far this season, but has had some very good games in the last month. I don't think it was until Thursday night against Vegas when we saw him paired with Ryan Suter that we saw Dumba's real potential. Dumba fired 11 shots, six of which made it on net and one of which created the game-winning goal.
Suter and Dumba seem as stylistically compatible as their personalities seem incompatible. While the later may prevent them from pairing together much, Thursday night should be a sign to Bruce Boudreau to keep the pair together, even after Jared Spurgeon returns.
Dumba had seven of his 11 season points in November and it feels like if he can stay on track of limiting his mistakes in the neutral and defensive zones and stay aggressive in the offensive zone, he could have a big month of December. Many of us Wild blogging types were very high on Dumba coming into the season, and the Wild need him to step up now more than ever.
Second Star - Charlie Coyle
Coyle came back from a broken leg in mid-November and tallied three points in the five games since his return. Coyle can be a fairly streaky player, and we haven't quite seen him heat up just yet, so that gives me the feeling that it's coming. Coyle can really tear it up for stretches, and after shaking off the rust of missing time, and hopefully finding some linemate continuity, The Big Omelette could lead the Wild in scoring through the holidays.
The line thing could be the only thing holding him back, if he's asked to center a bottom six line for most of December, it could hurt his production severely, especially given the lack of talent on his wings at that point. But if he's given some time with Eric Staal, and/or opposite wing of Nino, he could find the scoresheet with regularity.
Also factoring in is Zach Parise's return, possibly sometime in December, Coyle is a very likely linemate to Parise, and could benefit from his return, or even possibly be held back a bit if Parise falters out of the gate.
First Star - Devan Dubnyk
Dubnyk has had a rough go of it lately. While he did boast a three-game shutout streak in November, he followed that up with four games allowing 18 goals between them. The Wild have been struggling mightily in front of Dubnyk, and he hasn't been able to muster any consistency to bail them out. But I think Dubnyk can bounce back, and here's why-
Dubnyk's two Decembers with the Wild have a combined .937 save percentage, and (aside from last season's blistering start) Dubnyk has usually been a goalie that gets off to slow starts and peaks around midseason. December Dubnyk should be good Dubnyk, and hopefully, the team in front of him smooths things out a bit to help him in that regard and in turn he can carry this team through December like he has the past two seasons, where he's boasted a 15-4-1 record.
---
Never Miss an Episode of Giles & The Goalie!