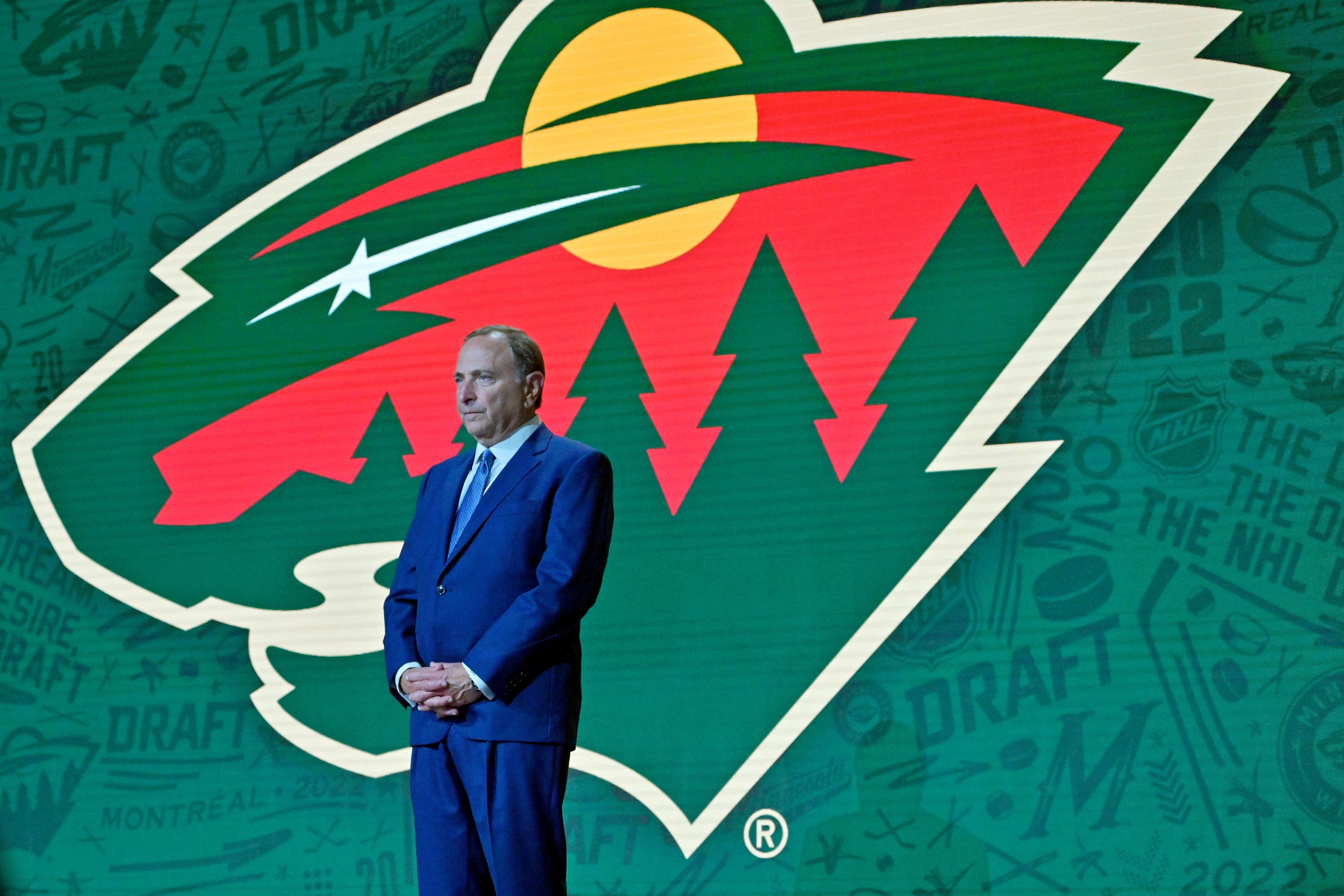 Image courtesy of Eric Bolte-USA Today Sports
The Minnesota Wild have had success taking intriguing fliers on the blueline in later rounds since Judd Brackett took over the Department of Amateur Scouting. In 2020, he traded up to the third round to select Daemon Hunt, who might play NHL games next season after being a bright spot for the Iowa Wild. 2021 fourth-rounder Kyle Masters enjoyed a breakout season for the Kamloops Blazers last year, going from 14 points in 65 games in 2021-22 to 65 in 66 in 2022-23. David Spacek, a fifth-rounder in 2022, opened eyes last season with a strong year of his own.
Now in 2023, we've got multiple new candidates for Intriguing Late-Round Defenseman of the year. First, there was Aaron Pionk in Round 5, and now it's the Victoria Royals' (WHL) Kalem Parker with Pick 181 in Round 6.
Parker is looking for that breakout season, but he still impressed last year playing for a Royals team that wasn't very strong defensively. He's a defense-and-transition type of player, with a game much more physical than his 6-foot frame would indicate.
He's also been thrown into the deep end as a younger WHL player and has thrived in a minutes-eating role. Elite Prospects notes that he logged 25 minutes a night this past year for Victoria, one year after recording 22-plus minutes as a draft-minus-one player. As an October 12 birthday, Parker's a bit older for this class -- had he been born a month earlier, he'd have been draft-eligible last season -- but having two years under your belt of playing Ryan Suter-type minutes before turning 18 is still damn impressive.
There's hope that Parker can go on to add more offense to his game, as he scored a merely respectable 38 points in 68 games in the WHL. If you're good in transition, that usually bodes well for future offense. Even if it doesn't, though, there's a bit of Jonas Brodin in his scouting reports, should he put everything together.
Elite Prospects' Draft Guide ranked him 131st in the class, by far the highest of public scouting services: "In flashes, he also leads the rush with weaving routes and a bit of deception.... [On defense, he forces] dump-ins and keeps attackers locked on the outside. Mirroring footwork and flashes of a punishing physical game reveal his potential as an NHL-caliber play-killer, too."
Maybe we never hear Parker's name again. Perhaps he's just an AHL depth player, or just a third-pairing guy in the NHL. If so, you need those players for organizational depth. But given Brackett and the Wild's scouts' knack for finding diamonds in the rough, it wouldn't be surprising to see this minute-muncher's stock rise over the next few years.