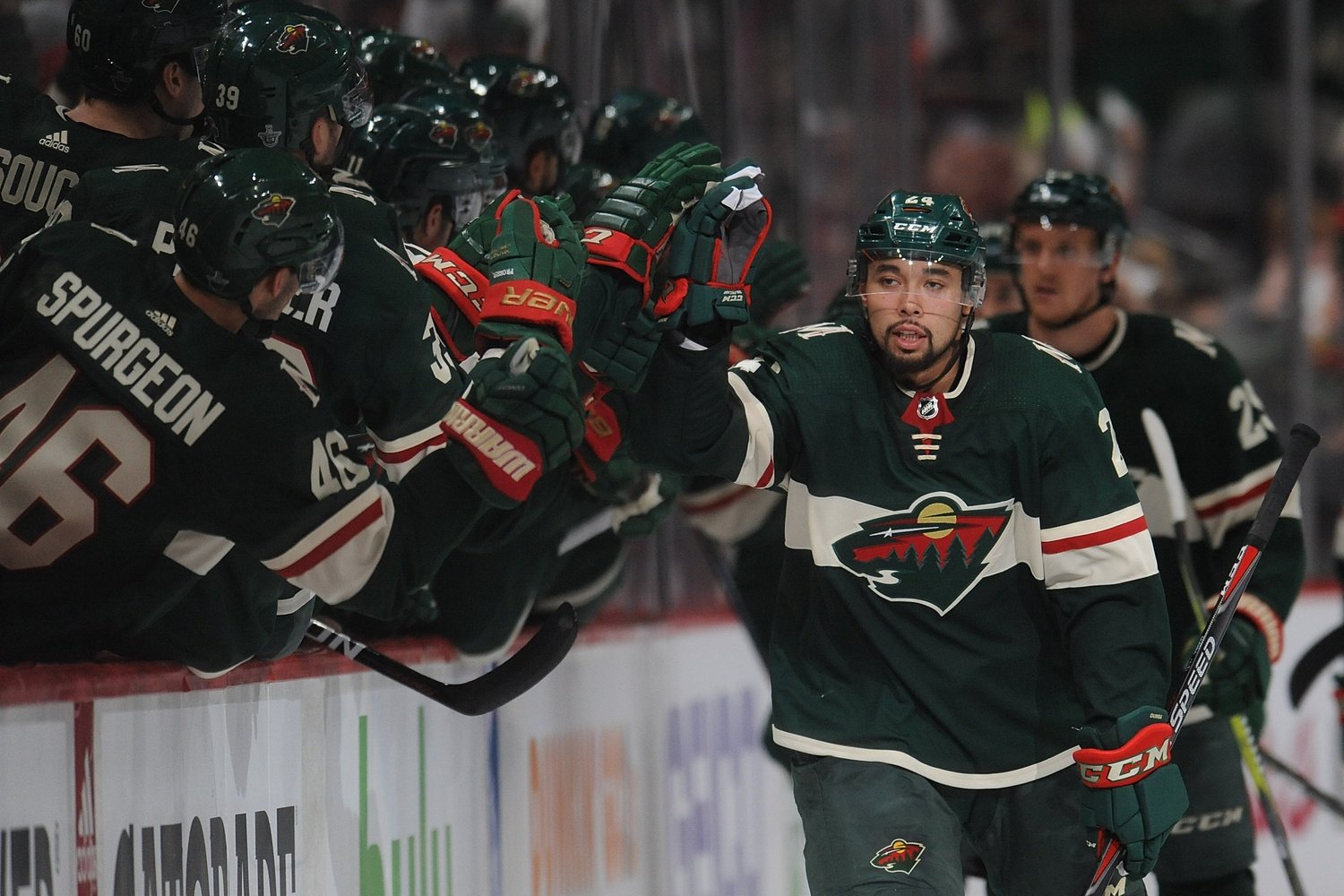 The State of Hockey woke up to some good news Saturday morning, as the Minnesota Wild brass -- led by new GM Paul Fenton -- had inked defenseman Matt Dumba to a five-year, $30 million dollar deal, avoiding arbitration that was scheduled for Monday.
The deal includes a limited No Trade Clause in the final two seasons, where Dumba could submit a list of 10 teams to whom he could not be dealt.
The deal will keep Dumba in Minnesota through the 2022-23 season and carries a cap hit of $6 million in annual average value. That number is a fairly high one, but Dumba had a breakout 2017-18 campaign. He notched 50 points in 82 games, a high-level scoring pace for a defenseman, ranking 19th in the league among defenders and just behind his occasional partner Ryan Suter, who had 51.
Some Wild fans are less than thrilled with the contract, citing turnovers and inconsistent defense, but several Minnesota media types attempted to quell those flames Saturday morning, pointing out Dumba's offensive upside and historic numbers for his age.
Paul Fenton held a conference call for the media Saturday morning and lauded Dumba for his progression. This is probably the biggest move Fenton has made with the team all summer, and his words of praise are not to be taken lightly, as someone who drafted Seth Jones, Ryan Suter, Shea Weber, Roman Josi and was in the front office that traded for P.K. Subban.
The next piece of business for the Wild is Jason Zucker, who has his arbitration scheduled for July 28. Wild fans concerned that the Dumba deal precludes re-signing Zucker need not worry, as they have just enough cap space to sign Zucker, who one would imagine should get a similar contract to Dumba.
The final AAV number may come off as a little steep to some, but it wasn't too far above numbers guru @EvolvingWild's projections this summer. Dumba's production and age are an incredibly rare combo, so seeing what might be a slightly-above-market deal shouldn't be a surprise.
In the end, this deal should be a good one for the Wild. Dumba has his share of doubters, but as I wrote about earlier this year, those doubts are mostly outdated or unfounded. Dumba being locked up long term sets another cornerstone in the top four defensive corps, as Suter, Spurgeon, Dumba and Brodin are now all signed through the next two seasons at least.