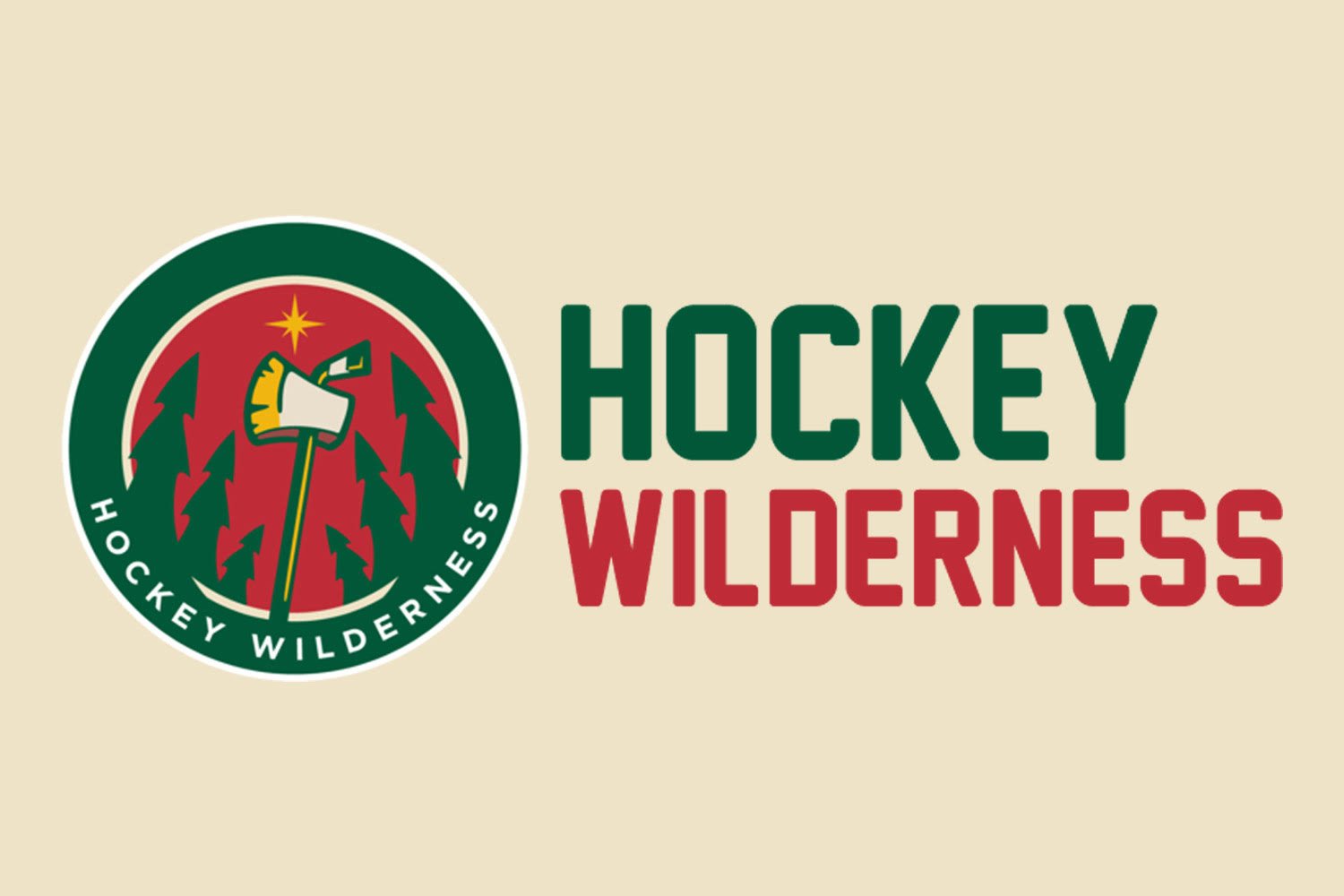 via d.yimg.com
Killing the first penalty was the turning point in the game. The Wild seemed to turn it on at that point, early in the second period, but were stymied time and again by Brian Boucher. Things looked to be just about over when Joe Pavelski scored his second of the night. For about 90 seconds after that, the Sharks were looking to put the foot on the throat of a down opponent, but, led by Dan Fritsche, the Wild came back with a vengeance.
The Wild started attacking the Sharks in their own zone, backchecking with intensity and playing well in transition. Heck, they even led in shots on goal somehow. Then, late in the second, the flood-gates finally opened as Mikko Koivu was credited with re-directing a bomb by Marc-Andre Bergeron. 1:26 later, Pierre-Marc Bouchard took a nice pass from Kim Johnsson and rifled it over Boucher, bringing the Wild within one.
As the third period started, the Sharks went into lock-down mode. They met the Wild at the blue-line and bottled up the passing lanes, giving Minnesota a taste of their own style. It looked to be too little, too late until Marek Zidlicky tossed a puck on net from just over the red line as he was heading off on a shift change. The puck took a funny bounce on the Shark Tank's choppy ice and Boucher couldn't glove it as it bounced between his legs, tying the game.
At that point, with 7:37 left in regulation, the Sharks and Wild played a high-tempo, back and forth game. Each team taking the zone with speed, getting shots on net, pressuring the defense and getting quality chances. Backstrom saved the game on at least two occassions.
In the extra session, Backstrom again was huge in net, turning away five Sharks shots and not giving up any rebounds. The Wild took advantage of the limited opportunities they had, driving to the net and forcing Boucher and the San Jose defense to stop them. With 15 seconds left, and after surviving a barrage from the Sharks on their own end, Brent Burns went streaking down the left wing, driving to the net, putting the puck on Boucher who gave up a rebound at Koivu's feet, and the Wild captain sent the San Jose crowd home upset as he buried the puck and the Wild celebrated in the corner.
It was a nice feeling to get a win on the road, in the Shark Tank right after management proved that they weren't willing to add any help down the stretch.
Hockey Wilderness Three Stars
Questions to Answer
With Boucher in net, Moen and Huskins not yet in the fold, Roenick, Grier and Lemieux injured have the Wild gotten a break? They did catch a break, but really didn't take advantage of it until it was almost too late.
Will the Sharks get retribution for the loss on New Years Eve? Early on, it looked like the Wild were in for a massive drubbing.
Do the Sharks snap out of their offensive slump? Well, up 3-0 they did, but the Wild suddenly remembered how to forecheck and backcheck.
Will this be an 0-fer west coast trip? No sir!
Will the team be inspired at all by the new member... wait ... they didn't do anything? If anything, the team was inspired by Risebrough not helping them out.
Notes
The Game In Pictures
via cdn.nhl.com
via d.yimg.com
via d.yimg.com
Game Highlights