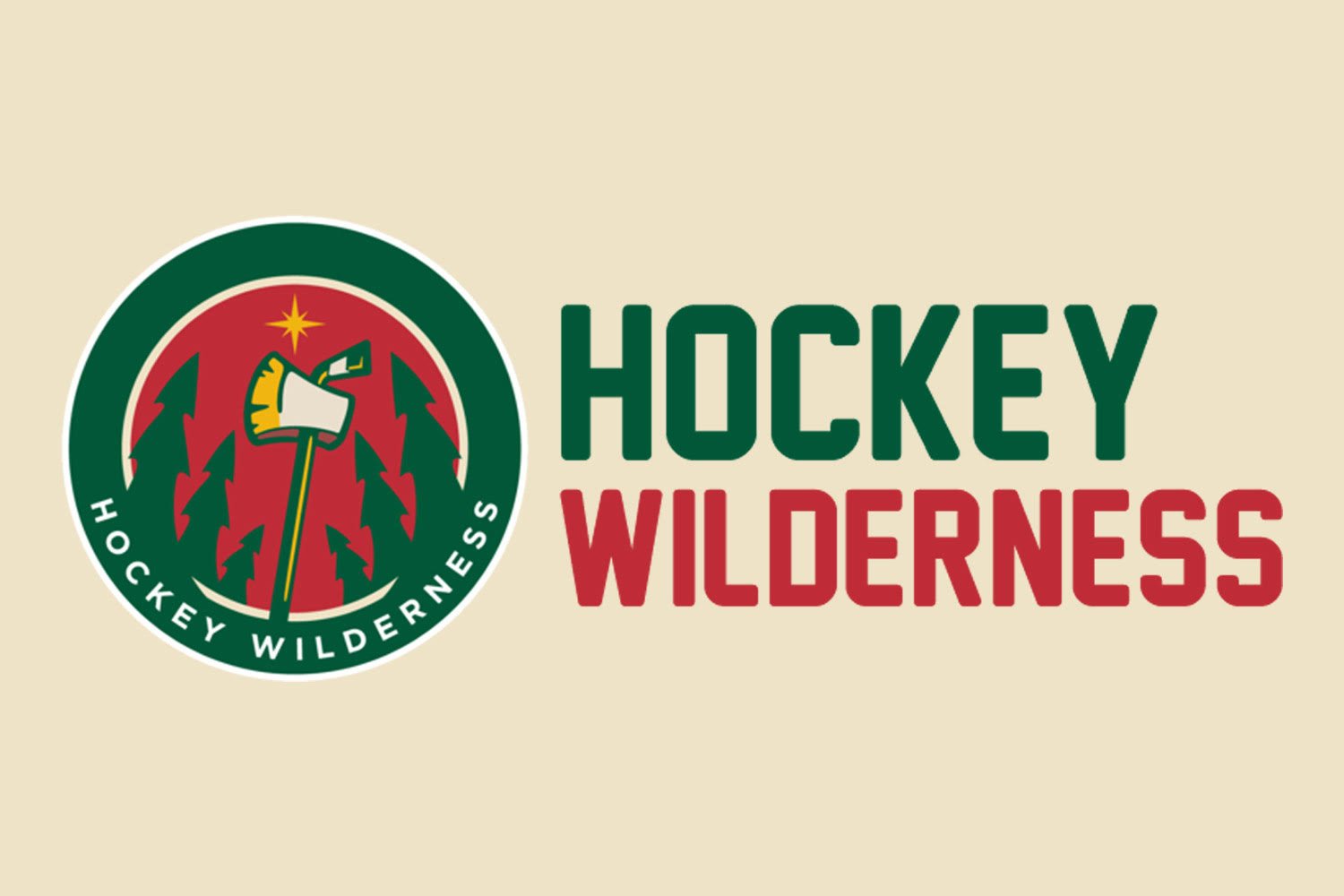 The Minnesota Wild may not have the deepest prospect pool, or even a star studded one, but they still do have a prospect pool. It is always worth checking up to see what the prospects are up to, even if there's not many big name players to check up on.
Kirill Kaprizov
The Wild's lone star prospect, a 2015 5th round draft pick who has since blossomed into a top KHL player, hasn't been having the best of starts to his season. He started off with 4 points in 5 games, before going without a point for five of the next six games. Since his dry streak he has gotten back on track putting up five points in the last four games, and short dry streaks are nothing new with Kaprizov. He currently has six goals and 10 points in 15 games, and scored a nice goal just earlier this week. He has been averaging 16:40 per game, which is 35 seconds more than he did last year so we could hope to see him put up good numbers once again.
Filip Johansson
Filip Johansson who the Wild took at 24th overall, has zero points in seven Allsvenskan matches and has been playing on average just over 19 minutes per game. He also has 9 shots and 6 penalty minutes. That kind of stats and ice-time really aren't what you want to see from your first round draft pick, at Allsvenskan level, even if they are a mostly defensive defenseman. I was hoping that Johansson could take a good step and maybe even move up to the SHL or at least be a top Allsvenskan player this year. At this moment though he really isn't looking good for a first round pick.
Shawn Boudrias
The 19-year-old that the Wild picked 179th overall in the 2018 NHL Entry Draft returned to the Gatineau Olympiques and has had a fairly good start to his season. He has scored 5 goals and 11 points in 7 games which is the most on his team. Definitely nothing to go crazy about yet with Boudrias but a solid start to the year.
Ivan Lodnia
The Wild's highest pick in 2017 has had an okay start to the year having moved from the Erie Otters to the Niagara IceDogs for this season. He has three goals and seven points in six games but he is a -3 so far on the season. His +/- shouldn't really be a worry so far, as it has come from two bad games, one where he was a -3 and one where he was a -2, though his points also have been largely affected by a three-point performance against the Mississauga Steelheads and a two-point evening against the North Bay Battalion. Lodnia therefore hasn't really been up to anything that exciting and sits fourth in scoring on his team but hasn't had a terrible start either.
Mason Shaw
After missing essentially the entire 2017-18 season Mason Shaw is now playing on the Iowa Wild who have gotten a good start for once being 2-0-0-0 so far. Shaw has a goal and three points in those two games, though all three points were scored in one match. It'll certainly be interesting to see what Shaw can do with Iowa but right now it's definitely way too early to read into any Iowa stats.
Connor Dewar
Dewar hasn't gotten off the best of starts, while putting up four goals and seven points in six games he has a -5, while his team is 3-3-0 so far. Dewar's bad +/- numbers are explained quite quickly by looking at his game-by-game stats as he has had two -3 games so far. Now +/- obviously isn't much of an indicator for anything and having a few bad evenings isn't really anything to get worried about, as Dewar is still topping his team in points and goals, but so far I wouldn't rate his season as amazing by any measurements.
Alexander Khovanov
Khovanov is the player I personally find most intriguing of the Wild's 2018 draft class, and one I currently think of as the best pick in the draft class as well. He isn't off to a world-beating start with three goals and seven points in six games, which has him tied for 3rd in points on the Moncton Wildcats. One "highlight" of his season so far is that he scored the first ever goal at the Wildcats new arena, which you can see in the tweet below!
Damien Giroux
Another one of the later picks in the 2018 draft Damien Giroux has two goals and four points in seven games so far. He ranks 8th on the team in points as of now. He has been named as the Captain for the Saginaw Spirit this year, having worn the A last year.
Dmitry Sokolov
The always intriguing Dmitry Sokolov has started his first AHL season, not his AHL debut though as he played two games with Iowa at the end of the 2016-17 season, with two assists in two games. He didn't seem to leave the best of impressions at training camp with the NHL team for example failing the Boudreau skating test but still could impress in the AHL maybe even earning a chance at a call-up if some injuries occur.
Andrei Svetlakov
The Wild's fourth Russian, and likely the least potential one, Andrei Svetlakov has so far a goal and an assist in 10 KHL matches. He has been averaging 13:19 per game so far this year which is almost a minute less than he averaged last year. While Svetlakov was never really a top prospect it's starting to look more and more like the best he will be is a mediocre KHLer, that could maybe at best play top AHL minutes or bottom-6 NHL minutes.
Simon Johansson
The Wild picked two Swedish, right-handed, defensemen in the 2018 draft, and while the reaction to Filip was largely surprise and disappointment the reaction to Simon was a bit more hopeful. He has started the season on loan with Almtuna in Allsvenskan where he has two assists in six games while averaging 19:02 minutes per game which is 3rd most on his team. While it's nothing special so far he has put up better points than Filip has playing similar minutes in the same league. Simon also did play some SHL games last year, so maybe we could see him get a few games in the SHL again this year.
That's obviously not all the prospects but some of the more recent draft picks and bigger names in the prospect pool and people who actually have done something. I didn't think really want to write up anything on people who've played one match without a point or go into details on someone who hasn't really done anything. You can see all the players whose NHL rights the Wild own and what they've done so far this year at EliteProspects. All the used ice-time stats and game-by-game stats are from the leagues official websites.