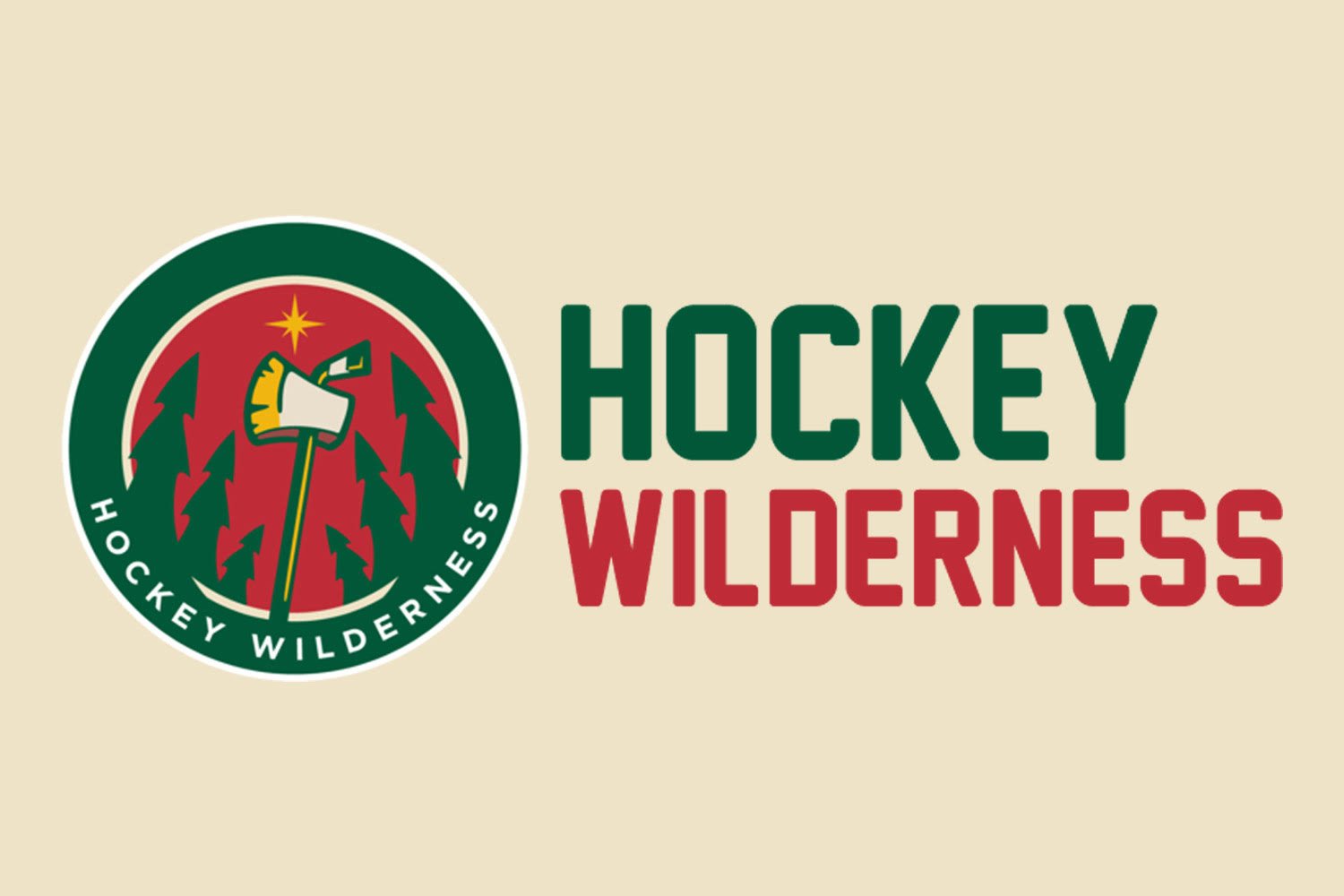 With the Minnesota Wild starting to improve their play as of late — a lot of that being due to the play of the under-23 core — let's take a look at the pipeline and gauge the state of Minnesota's prospect pool.
Notable European Performers
Kirill Kaprizov (LW/RW), CSKA Moscow (KHL): 2015 fifth-round pick, 135th overall
29 Games Played: 16 goals, 13 assists, 29 points
Kaprizov has started to get back into a goal-scoring groove with three in his last five games after only one goal in the previous seven games before that. Including this nice goal that he shot off of the goalie from behind the net, Kaprizov seems to be getting hot again.
Filip Johansson (D), Leksands IF (SHL): 2018 first-round pick, 24th overall
16 Games Played: 2 goals, 1 assist, 3 points
The controversial 2018 first-round pick has played in few games recently, and as usual, has not produced much in the way of offense. While there is a decent lack of offensive upside in Johansson's game, he still is a very smart hockey player, skates well and can move the puck fairly well for a non-offensive player. Those tools give him a chance to be a solid second or third-pair defenseman in the NHL, but it still seems like the ceiling isn't overly high.
Simon Johansson (D), Djurgardens IF (SHL): 2018 fifth-round pick, 148th overall
16 Games Played: 1 goals, 4 assists, 5 points
Simon is almost the exact opposite of Filip in terms of their player types. Simon is a puck-mover who can make good passes and has a decent shot. Of course, he's no defensive stalwart, which has resulted in him often not being on the penalty kill and mainly being used as a power play specialist in Sweden. Nonetheless, Johansson is an intriguing prospect thanks to his offensive capabilities.
Notable Canadian Junior Performers
Ivan Lodnia (RW), Niagara IceDogs (OHL): 2017 third-round pick, 85th overall
16 Games Played: 13 goals, 14 assists, 27 points
The skilled winger has not been as dominant in the OHL the previous two seasons as much as his skill indicated he could be, but he has started out very hot in his overage year in the OHL with 13 goals in his first 16 games played. The reason Lodnia is back in the OHL in the first place is that the Iowa Wild decided there wasn't a ton of room on the roster, and that it would better suit Lodnia to go back to juniors for another year. Barring an injury, expect Lodnia to be on the Iowa roster for the 2020-2021 season.
Alexander Khovanov ©, Moncton Wildcats (QMJHL): 2018 third-round pick, 86th overall
23 Games Played: 19 goals, 23 assists, 45 points
The talented Russian center has continued his dominance of the QMJHL with five points in his last four games, and 42 points in 22 games overall. Wild fans will likely get a look at Khovanov on Team Russia in the upcoming World Junior Championship, where he is expected to be one of the team's top centers in the tournament.
Adam Beckman (LW), Spokane Chiefs (WHL): 2019 third-round pick, 75th overall
24 Games Played: 13 goals, 25 assists, 38 points
Minnesota's 2019 third-round pick has continued to be one of the better players in the WHL, ranking sixth in the league in scoring and first in assists with 25. While his shot has normally been the most heralded attribute in his toolkit, this season he is proving to be a very capable playmaker while still having a very good shot. He showed on his most recent goal, which also happened to be his 100th point in the WHL.
Nikita Nesterenko ©, Chilliwack Chiefs (BCHL): 2019 sixth-round pick, 172nd overall
27 Games Played: 9 goals, 14 assists, 23 points
Nesterenko has had a back and forth year in the BCHL, with hot streaks followed by cold streaks. While his production in the BCHL doesn't make you think he has a ton of potential at the pro level, he is still very young and has a lot of time to develop and mature. He also recently committed to play hockey at Boston College, where he will join other Wild prospects such as Jack McBain, Marshall Warren and Matthew Boldy.
Matvei Guskov ©, London Knights (OHL): 2019 fifth-round pick, 149th overall
23 Games Played: 5 goals, 6 assists, 11 points
The young Russian center has struggled to put up a ton of points in the OHL, which could be contributed to another strong London center core, which includes Washington Capitals prospect Connor McMichael, who is destroying the OHL. The puck skills combined with his size and ability to play center do make Guskov an interesting prospect, but he is still very much a project.
Damien Giroux ©, Saginaw Spirit (OHL): 2018 fifth-round pick, 155th overall
25 Games Played: 16 goals, 10 assists, 26 points
Despite being overshadowed by the team's top center Cole Perfetti, who is a projected top 10 pick in the 2020 NHL Draft, Giroux has performed pretty well, scoring at over a point-per-game pace, including 16 goals in 25 games.
Hunter Jones (G), Peterborough Petes (OHL): 2019 second-round pick, 59th overall
21 Games Played: 2.63 GAA, .914 SV%
Jones has been one of the top goalies in the OHL this season with a league-leading 17 wins along with an overall 17-3-1 record. A bigger goalie, Jones has improved upon last season and seems to look a bit quicker. Expect Jones to spend next season in the OHL and then likely sign an entry-level contract with Minnesota to turn pro in the 2021-2022 season.
Notable NCAA Performers
Vladislav Firstov (LW), University Of Connecticut (Hockey East): 2019 second-round pick, 42nd overall
14 Games Played: 4 goals, 5 assists, 9 points
After going a couple of games without a point, Firstov has had a good last two weeks with three points in his last four games, including a two-goal game on Friday night against the University Of Miami-Ohio. Overall, Firstov has had a very solid freshman season, though there is still room for improvement.
Matthew Boldy (LW), Boston College (Hockey East): 2019 first-round pick, 12th overall
13 Games Played: 1 goals, 1 assists, 2 points
After scoring his first career NCAA goal in his first game for Boston College, things have not gone as planned for Boldy. With only one assist in the last 12 games played and two points in 13 games overall, it has been a struggle to get on the scoresheet. Although, Boldy has still been doing everything else well, in the defensive zone and even on the offensive side of the puck, he just seems incredibly snake-bitten. Another factor could be that he has been placed at the center position often, which he may not be as used to playing. Either way, it is in no way time to panic about Boldy's development yet, but if he continues to not produce offense, it wouldn't be unreasonable to be concerned.
Marshall Warren (D), Boston College (Hockey East): 2019 sixth-round pick, 166th overall
13 Games Played: 2 goals, 2 assists, 4 points
The one defenseman of the three Wild prospects on Boston College, Warren has been a very solid two-way defenseman in the first 13 games of his freshman season. With a couple of goals, he has showed there is some offense in him, but he is still likely going to need at least another couple years in the NCAA to develop and mature as a player.
Jack McBain ©, Boston College (Hockey East): 2018 third-round pick, 63rd overall
13 Games Played: 2 goals, 5 assists, 7 points
The main knock on McBain has always seemed to be his skating. While his skating has shown a marked improvement in the last year or so at Boston College, he still needs to improve in that area in order to reach his full potential at the NHL level.
Sam Hentges ©, St. Cloud State University (NCHC): 2018 seventh-round pick, 210th overall
12 Games Played: 6 goals, 12 assists, 18 points
After starting out the 2019-2020 season very hot for St. Cloud, Hentges has slowed down a bit in the goal department, although that was not totally unexpected as almost nobody could keep up that pace that he was on. He is still producing at a 1.5 points-per-game pace. Fast skating and with good puck skills, Hentges has been his team's best player and has steadily risen up the ranks of Wild prospects.
Notable Minor League Performers
Gerald Mayhew (C/RW), Iowa Wild (AHL): Undrafted free agent
17 Games Played: 12 goals, 6 assists, 18 points
While it is maybe hard to consider Mayhew a prospect at 26 years old, he has been Iowa's best players after a six-game stint in the NHL with Minnesota. While the logjam in Minnesota's lineup might keep him out of the NHL for much of this season, he will likely be one of the first call-ups in case of injury, and he may get a good chance to be in the NHL full-time next season.
Mat Robson (G), Iowa Wild (AHL): Undrafted free agent
11 Games Played: 2.68 GAA, .907 SV%
After a hot start to his first pro season, Robson has struggled a bit the last couple games, and his numbers reflect that. A big and very athletic goalie who is very calm and rarely rattled, Robson is still a good prospect, but he simply needs more time to develop and grow as a pro.
Connor Dewar (C/LW), Iowa Wild (AHL): 2018 third-round pick, 92nd overall
10 Games Played: 2 goals, 1 assists, 3 points
Dewar has not played a ton in his first few weeks of pro hockey. After being scratched for the first three games of the season, he has mainly been the team's fourth-line center, where his play has improved with a couple goals in the last seven games. He is still a young prospect, so the lack of production in his first 10 games shouldn't be too alarming considering he has plenty of time to develop into an NHL player.