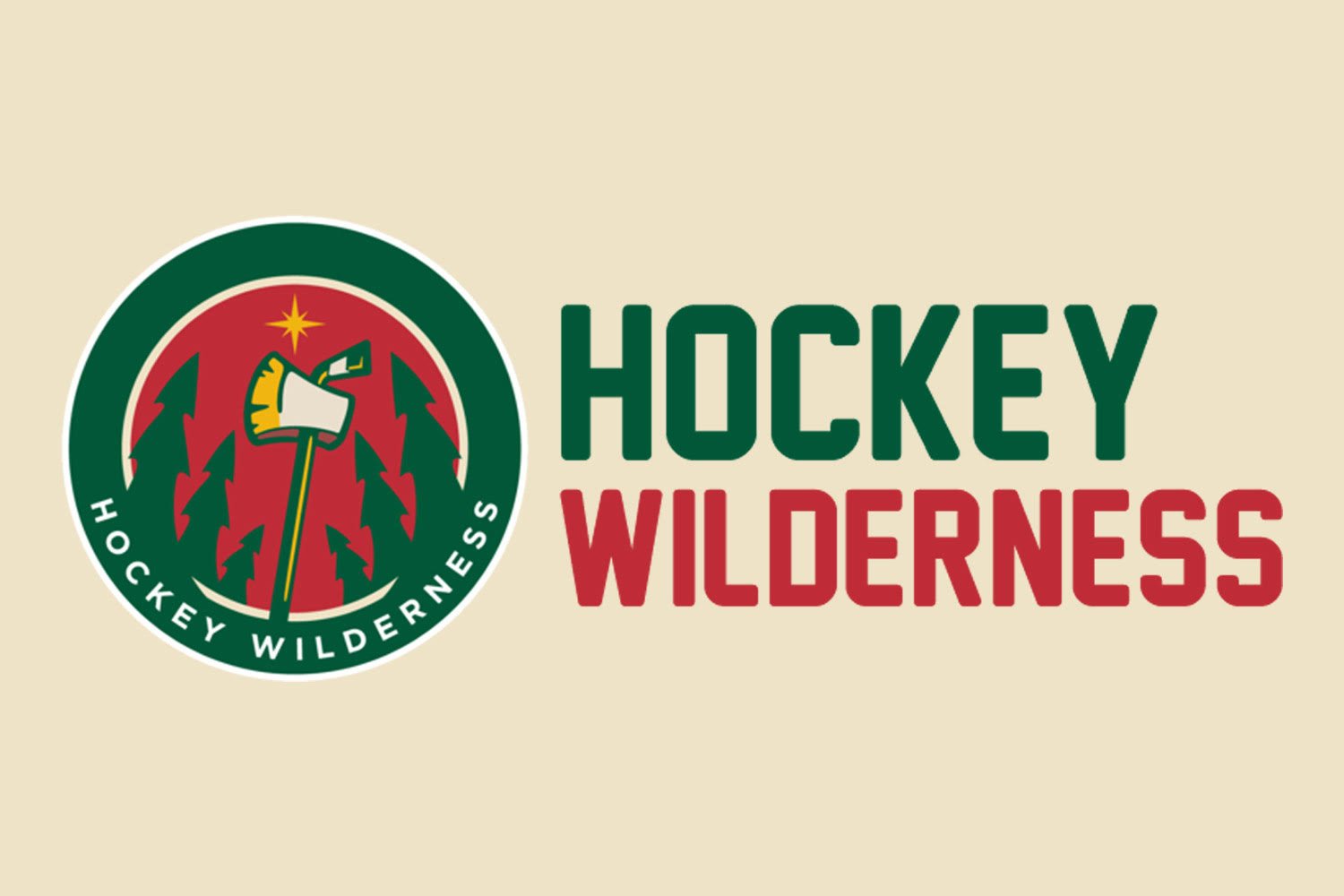 The Minnesota Wild don't play hockey again until Thursday, but that doesn't mean the kids aren't playing some meaningful games. Let's take a look at how some of Minnesota's top prospects have been performing.
Notable European performers:
Kirill Kaprizov (LW/RW), CSKA Moscow (KHL): 2015 fifth-round pick, 135th overall
11 GP: 6 goals 7 assists, 13 points
The much-hyped Russian prospect is off to a hot start in his sixth KHL season. Through 11 games, his 13 points puts him in a three-way tie for second in KHL scoring, trailing only Vadim Shipachyov. If healthy, expect Kaprizov to be in contention for the KHL scoring title throughout the season, where he will continue to be one of the very best players outside of the NHL. The light at the end of the tunnel is nearing as Kaprizov's KHL contract expires April 30th, and Wild GM Bill Guerin has plans to meet with Kaprizov in Russia soon.
Simon Johansson (D), Djurgardens IF (SHL): 2018 fifth-round pick, 148th overall
3 GP: 1 goals 2 assists, 3 points
Johansson, a fifth-round pick back in 2018 by Minnesota, has recorded three points in his first three games played with Djurgardens IF in the SHL — a year after he recorded 11 total points in 43 games in the Allsvenskan. An offensive defenseman, Johansson has always had high-end offensive talent, but needs to clean up his play in the defensive end to live up to his potential. He will be a guy to watch this season because of the offensive talent, but if he can keep playing well defensively in the SHL, Johansson may impress the Wild enough to earn an entry-level contract very soon.
Andrei Svetlakov ©, CSKA Moscow (KHL): 2017 sixth-round pick, 178th overall
8 GP: 0 goals 3 assists, 3 points
Although he just signed an extension to remain with CSKA this offseason. Svetlakov is still technically a Wild prospect. He has been centering the top line with fellow Wild prospect Kirill Kaprizov and former No. 12 overall pick from 2012 Mikhail Grigorenko, where he has looked good as a two-way playmaking forward on the team's top line, recording three assists in eight games played.
Notable Canadian Junior performers:
Alexander Khovanov ©, Moncton Wildcats (QMJHL): 2018 third-round pick, 86th overall
1 GP: 2 goals 2 assists, 4 points
A year after scoring 74 points in 64 games in the QMJHL (and signing an entry-level contract with Minnesota), Khovanov had a great first game for Moncton, scoring two goals and picking up a pair assists in the team's victory. His shot showed improvement last year, and his playmaking abilities have always been very good, so look for him to have a big season in the QMJHL before he turns pro in 2020-2021.
Matvei Guskov ©, London Knights (OHL): 2019 fifth-round pick, 149th overall
4 GP: 1 goals 3 assists, 4 points
A big playmaking center, Guskov had some hype around him at the beginning of last year as a potential top 60 pick in the 2019 draft, but he only put up 30 points in 59 games played. Part of that can be attributed to London being one of the deeper teams in the OHL, and Guskov didn't get a role as large as some expected. That figures to change this year with some players leaving the team, and he has gotten off to a good start with four points in the first four games. He might not put up huge offensive numbers, but his ability to be a two-way center with size and solid offensive skills makes him an intriguing prospect.
Damien Giroux ©, Saginaw Spirit (OHL): 2018 fifth-round pick, 155th overall
4 GP: 4 goals 1 assist, 5 points
On the smaller side, Giroux is a skilled player who skates well. He put up 30 goals in the OHL after being selected by the Wild in the fifth round of the 2018 draft. While nothing about Giroux blows you away, he has put up four goals in his first four games this season.
Nikita Nesterenko ©, Chilliwack Chiefs (BCHL): 2019 sixth-round pick, 172nd overall
6 GP: 1 goal 5 assists, 6 points
Following a good season at Lawrenceville School in New Jersey, Nesterenko was selected in the sixth round of the draft by Minnesota. He has started off the season at a point-per-game pace in the BCHL and should be one of the better players on his team production-wise. Nesterenko is widely thought of to be a project, so it could take some time before he turns pro. He has committed to play college hockey at Brown University next season.