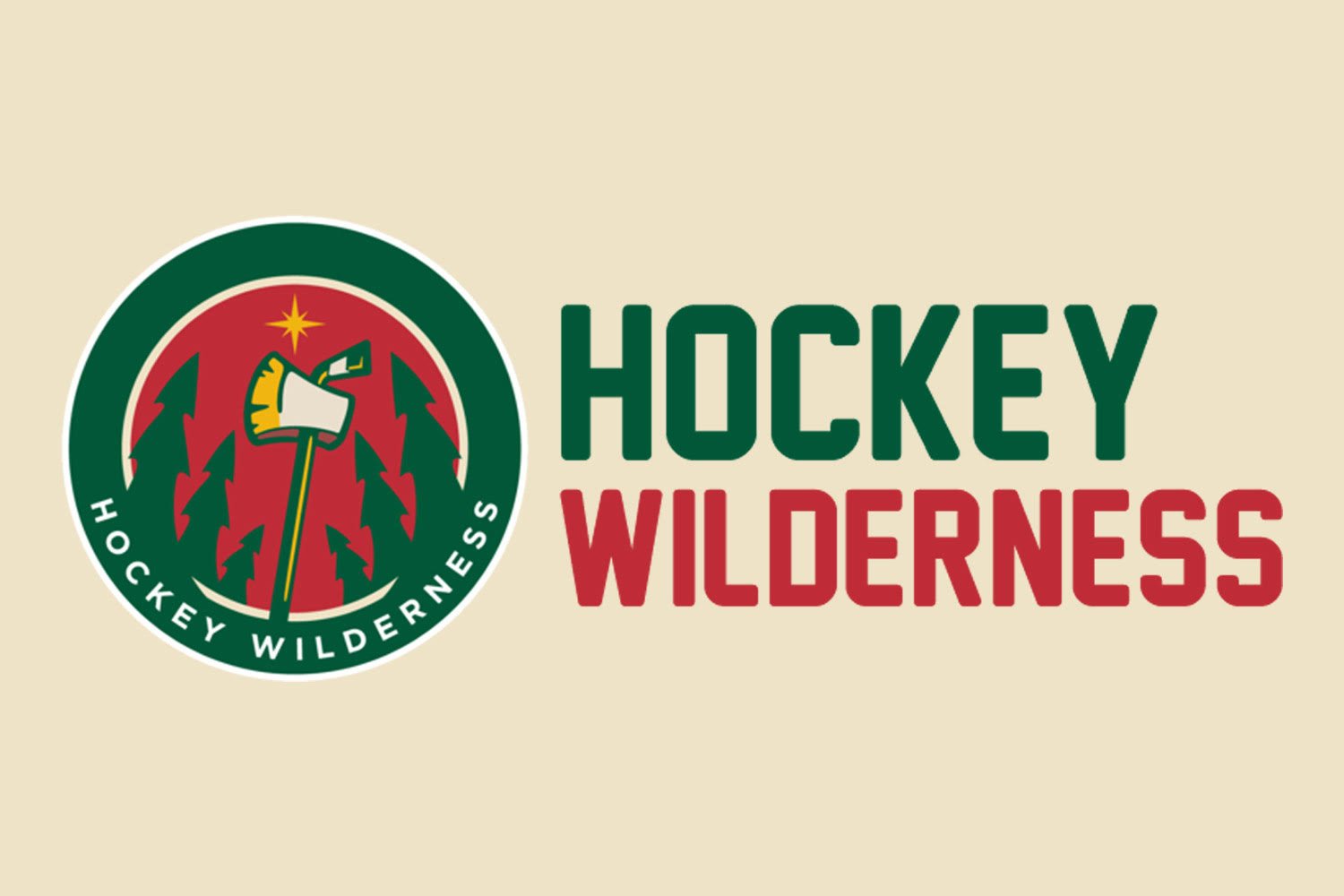 While the Minnesota Wild's season hasn't started out too well, some Wild prospects have been making their marks on the young 2019-2020 season.
Notable European performers:
Kirill Kaprizov (LW/RW), CSKA Moscow (KHL): 2015 fifth-round pick, 135th overall
17 GP: 12 goals 8 assists, 20 points
I know, I know, you may be sick of hearing about Kaprizov every week, but he has once again been very good with seven points in the last six games since our latest prospect report, including a two-goal game on Sunday against HC Sochi. The wait for probably the most anticipated part of this not-so-good Wild season continues.
Simon Johansson (D), Djurgardens IF (SHL): 2018 fifth-round pick, 148th overall
8 GP: 1 goals 3 assists, 4 points
Although he's only had one point in five games since our last report, Johansson has still displayed his offensive capabilities and was one of the few Wild prospects playing in Europe to do much of anything recently.
Notable Canadian Junior performers:
Shawn Boudrias (RW), Cape Breton Eagles (QMJHL): 2018 sixth-round pick, 179th overall
9 GP: 9 goals 6 assists, 15 points
The 2018 sixth-round selection has had a fast start for Cape Breton with 15 points in the first nine games played of the season, including a three-point performance (two goals, one assist) in Sunday's game.
Alexander Khovanov ©, Moncton Wildcats (QMJHL): 2018 third-round pick, 86th overall
7 GP: 4 goals 10 assists, 14 points
The talented Russian center had a monster game on Sunday in a 9-0 Moncton victory, including six points (one goal, five assists) and has been very good to start the 2019-2020 season, tallying 14 points in his first seven games in the QMJHL.
Adam Beckman (LW), Spokane Chiefs (WHL): 2019 third-round pick, 75th overall
8 GP: 3 goals 10 assists, 13 points
Beckman, Minnesota's third-round selection in the 2019 NHL Entry Draft, has started off the season tied for second in the WHL in scoring, and had a three-point performance (one goal, two assists) in Saturday's game for Spokane.
Hunter Jones (G), Peterborough Petes (OHL): 2019 second-round pick, 59th overall
7 GP: 2.75 GAA, .909 SV%
After a 2018-2019 season in which Jones took the large majority of the starts in net for the Petes, he has once again manned the net as the starting goaltender, playing in seven games and posting a 2.75 GAA and a .909 SV% for Peterborough.
Notable NCAA performers:
Matthew Boldy (LW), Boston College (Hockey East): 2019 first-round pick, 12th overall
2 GP: 1 goal 0 assists, 1 points
The Wild's most recent first-round selection scored a goal in his collegiate debut against Wisconsin and played very well in the team's 3-0 win over Colgate despite not recording a point in the game.
Marshall Warren (D), Boston College (Hockey East): 2019 sixth-round pick, 166th overall
2 GP: 1 goal 0 assists, 1 point
Warren, a teammate of fellow Wild prospects Matthew Boldy and Jack McBain at Boston College, is a defenseman who is good in his own end, though he also possesses some skills that enable him to produce offensively. Like Boldy, he scored in his first NCAA game on a nice wraparound.
Vladislav Firstov (LW), University Of Connecticut (Hockey East): 2019 second-round pick, 42nd overall
3 GP: 1 goals 2 assists, 3 points
After a very solid season in the USHL (which resulted in him being picked in the second round), Firstov has had a good start to his collegiate career with Connecticut, recording three points in his first three games. While most are still unsure of how high his potential skill level his, Firstov will be a player to watch as this season progresses.
Sam Hentges ©, St. Cloud State University (NCHC): 2018 seventh-round pick, 210th overall
2 GP: 1 goals 2 assists, 3 points
Hentges had a very good season on a deep St. Cloud team, putting up 20 points in 37 games in 2018-2019. He should get an even bigger opportunity this season with the Huskies losing several key players. Hentges has taken it and ran with it in the first two games, putting up three points. While he still is a few years away, Hentges is looking like he could be a steal in the late seventh round if his development keeps progressing as it has.