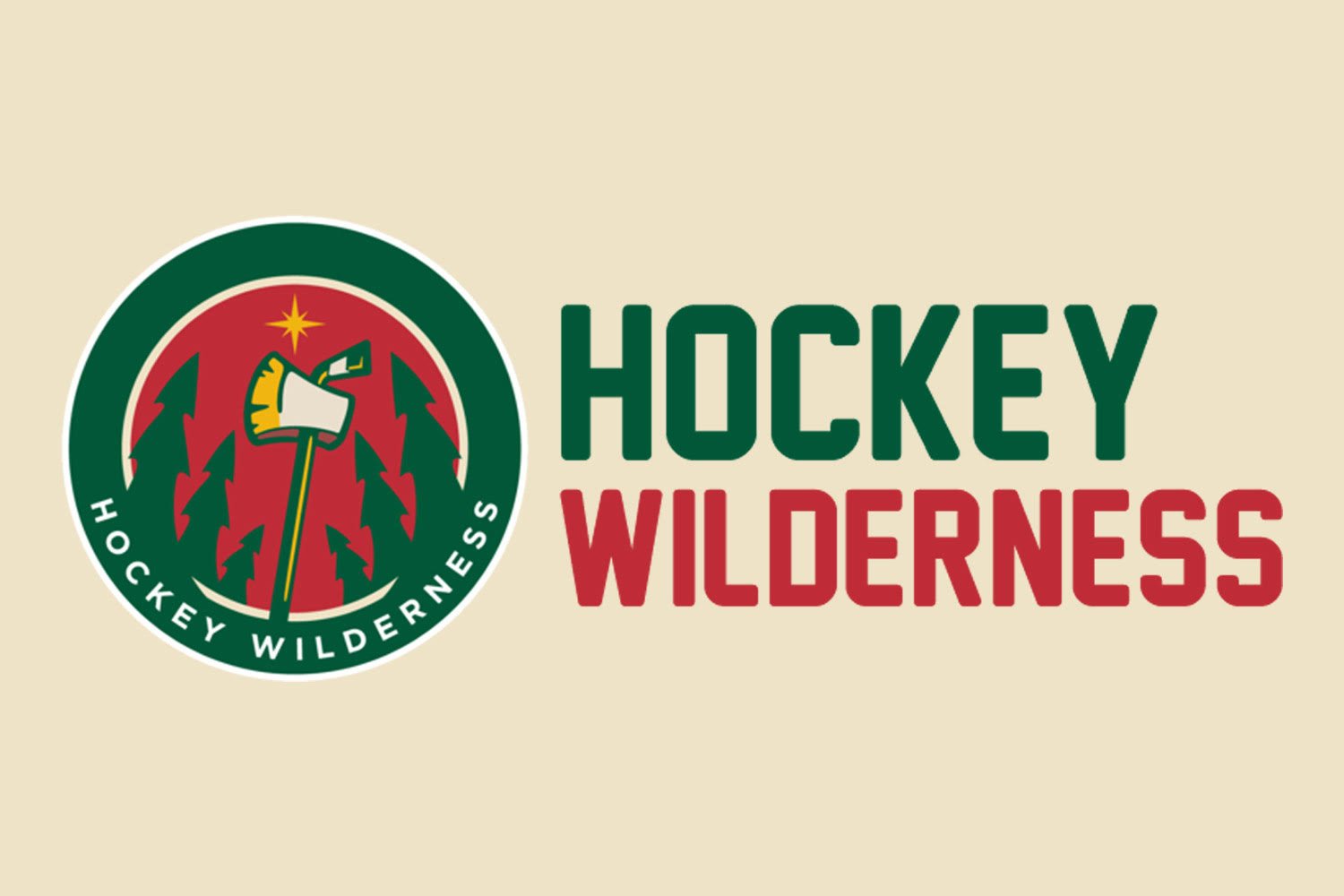 Following a bit of a hiatus, we are back with more on how the potential future players of the Minnesota Wild are performing. Considering how the 2019-20 season is starting to look for Minnesota, it may be soothig to take a look to the future and what's to come.
Notable European Performers
Kirill Kaprizov (LW/RW), CSKA Moscow (KHL): 2015 fifth-round pick, 135th overall
47 Games Played: 24 goals, 25 assists, 49 points
Following a bit of a cool down, Kaprizov has been very good the last little while in the KHL. Currently on a nine-game point streak, Kaprizov still leads the KHL in goals with 24, and is third in points with 49. At this point, it's still just a waiting game for Wild fans, and the long wait for Kaprizov to sign is inching closer to being done. Just look at this play he made, the ability to deke around the defender, and then find a teammate out front through traffic. It's just one of the many examples of his incredible vision on the ice, which will hopefully be in Minnesota this fall.
Filip Johansson (D), Leksands IF (SHL): 2018 first-round pick, 24th overall
25 Games Played: two goals, one assist, three points
Not much has changed for Johansson since we last checked in, as he has continued to be a good, but not great, defenseman in the SHL. With three points in 25 games, it is still obvious that there likely isn't much offensive potential to his game, but he is still a very solid skater and good on the blue line, so expect Minnesota to sign him to an entry-level contract after this season is over.
Notable Canadian Junior Performers
Alexander Khovanov ©, Moncton Wildcats (QMJHL): 2018 third-round pick, 86th overall
31 Games Played: 22 goals, 41 assists, 63 points
Khovanov has started right back where he left off in the first month of 2020. With 10 points in the last five games, he continues to be one of the very best players in the QMJHL, consistently showcasing his high-end playmaking abilities, as well as an improved shot which has allowed him to score more goals and become even more of a dangerous player when he is on the ice.
Adam Beckman (LW), Spokane Chiefs (WHL): 2019 third-round pick, 75th overall
45 Games Played: 34 goals, 37 assists, 71 points
Despite having his 18-game point streak broken recently, Beckman is still having an outstanding season in the WHL, ranking first in goals with 34, and third in points with 71. Still junior eligible for the WHL in 2020-21, Beckman will more than likely spend another season in the league, but is definitely a player to watch after his breakout season so far in 2019-20.
Nikita Nesterenko ©, Chilliwack Chiefs (BCHL): 2019 sixth-round pick, 172nd overall
44 Games Played: 16 goals, 28 assists, 44 points
After a bit of a slow start, Nesterenko has been very good the past few weeks in the BCHL, and is now producing at a point-per-game pace for Chilliwack. A bit of a project, Nesterenko is still a ways away, but it will be interesting to see how he progress once he gets to the NCAA.
Hunter Jones (G), Peterborough Petes (OHL): 2019 second-round pick, 59th overall
35 Games Played: 2.87 GAA, .910 SV%
The 2019-20 season started out very well for Jones, and through the first two to three months of the season, he was one of the best goalies in the CHL. However, he has come back down to earth a little bit the last month, and his stats have started to reflect that. Rest assured, Jones is still one of the Wild's best goaltending prospects, and there was obviously a reason the Wild traded up into the second round to grab him, so his recent struggles shouldn't be of much concern.
Shawn Boudrias (RW), Cape Breton Eagles (QMJHL): 2018 sixth-round pick, 179th overall
42 Games Played: 25 goals, 31 assists, 56 points
Following an inconsistent 2018-19 season, Boudrias has really had a great season for Cape Breton in the QMJHL. Another late-round pick, it's nice to see progression from a player picked late like that, because everyone knows how important draft picks will be to this "retool" or "rebuild" the Wild seem to be entering.
Damien Giroux ©, Saginaw Spirit (OHL): 2018 fifth-round pick, 155th overall
46 Games Played: 29 goals, 25 assists, 54 points
A bit of a smaller player at 5-foot-10, Giroux is having his best season yet in the OHL, producing at an over a point-per-game pace and consistently showing off his ability to be a fast skater. While he does not seem to have the kind of skill that will translate to the NHL at a high level, the skating ability along with a knack for scoring makes him an interesting player to watch the rest of the season.
Ivan Lodnia (RW), Niagara IceDogs (OHL): 2017 third-round pick, 85th overall
30 Games Played: 22 goals, 29 assists, 51 points
Not much has changed with Lodnia since we last checked in. He has continued to have a very good season in the OHL, producing at well over a point-per-game pace. Unfortunately, Lodnia recently was injured, and is listed as week-to-week with a lower-body injury.
Notable NCAA Performers
Matthew Boldy (LW), Boston College (Hockey East): 2019 first-round pick, 12th overall
22 Games Played: two goals, seven assists, nine points
It had been a very rough start scoring-wise for Boldy in his NCAA career, as he has just seemed to be extremely snakebitten, unable to convert on his many scoring chances. While he is still sitting on only two goals, he is now up to nine points, and is continuing to get very good shots on net. At this point, it just seems like a matter of time before Boldy starts to break out in the scoring department.
Vladislav Firstov (LW), University Of Connecticut (Hockey East): 2019 second-round pick, 42nd overall
25 Games Played: nine goals, seven assists, 16 points
While his scoring has fallen off a bit, Firstov has had a very solid freshman season at Connecticut, where he is tied for the team lead in points with 16 in 25 games played.
Nick Swaney (RW), University Of Minnesota Duluth (NCHC): 2017 seventh-round pick, 209th overall
21 Games Played: eight goals, 11 assists, 19 points
Since we last checked in, Swaney has put up five points (three goals, two assists) in six games, including a big goal in Saturday's come-from-behind win over the University Of North Dakota. With Swaney likely staying for his senior season at Duluth, Wild fans probably won't see him in professional hockey for a couple of years, but his progression in his three years in the NCAA is very encouraging.
Marshall Warren (D), Boston College (Hockey East): 2019 sixth-round pick, 166th overall
22 Games Played: four goals, three assists, seven points
Although the point totals, even for a defenseman, aren't all that amazing, Warren has been very solid defensively this season. He has even chipped in on offense every once in a while, like the goal highlighted below, which also happened to be assisted by fellow Wild prospect Matthew Boldy.
Filip Lindberg (G), UMass (Amherst) (NCAA): 2019 seventh-round pick, 197th overall
15 Games Played: 1.85 GAA, .930 SV%
Despite splitting starts with the other UMass goaltender, Lindberg has continued to be very good in college hockey, once again having a save percentage in the .930's. While he isn't a very tall goaltender at 6-foot-1, his first two collegiate seasons are a good sign of the talent that could be in a few years.
Notable AHL Performers
Gerald Mayhew (C/RW), Iowa Wild (AHL): Undrafted free agent
38 Games Played: 30 goals, 17 assists, 47 points
Mayhew has continued to have a great season, the highest goal scorer in the AHl with 30 goals in 38 games, as well as being second in points. You wouldn't think that he would have to do much more to get a good shot in the NHL, but either way, it's been a terrific year for him, and he has put himself on the NHL radar when he wasn't really even close a couple of years ago.
Nico Sturm ©, Iowa Wild (AHL): Undrafted free agent
38 Games Played: 10 goals, 13 assists, 23 points
Sturm has had a very high-quality first pro season, with 23 points in 38 games played. He seems well on the way to developing into a good bottom-six center who can play in several different situations.
Kaapo Kahkonen (G), Iowa Wild (AHL): Undrafted free agent
23 Games Played: 2.45 GAA, .912 SV%
After a solid stint in the NHL earlier in the season with the Wild, Kahkonen has been very solid in the AHL. While his pure numbers don't look amazing, these last few starts for him have been very good, and he has started to have a little more consistency to his game.
Connor Dewar (C/LW), Iowa Wild (AHL): Undrafted free agent
35 Games Played: five goals, six assists, 11 points
Another player whose offensive production would lead you to not think much about him as an NHL prospect, Dewar is still very much on the NHL radar, but there are a few things which have hindered his offense this season. He has largely been slotted in as the fourth-line center for Iowa this season, and expecting a young rookie to produce in the professional league as the fourth-line center who doesn't get a lot of ice time is asking a bit much. Either way, Dewar still has the potential to be a solid NHL player for Minnesota one day, he just might need more time to develop.