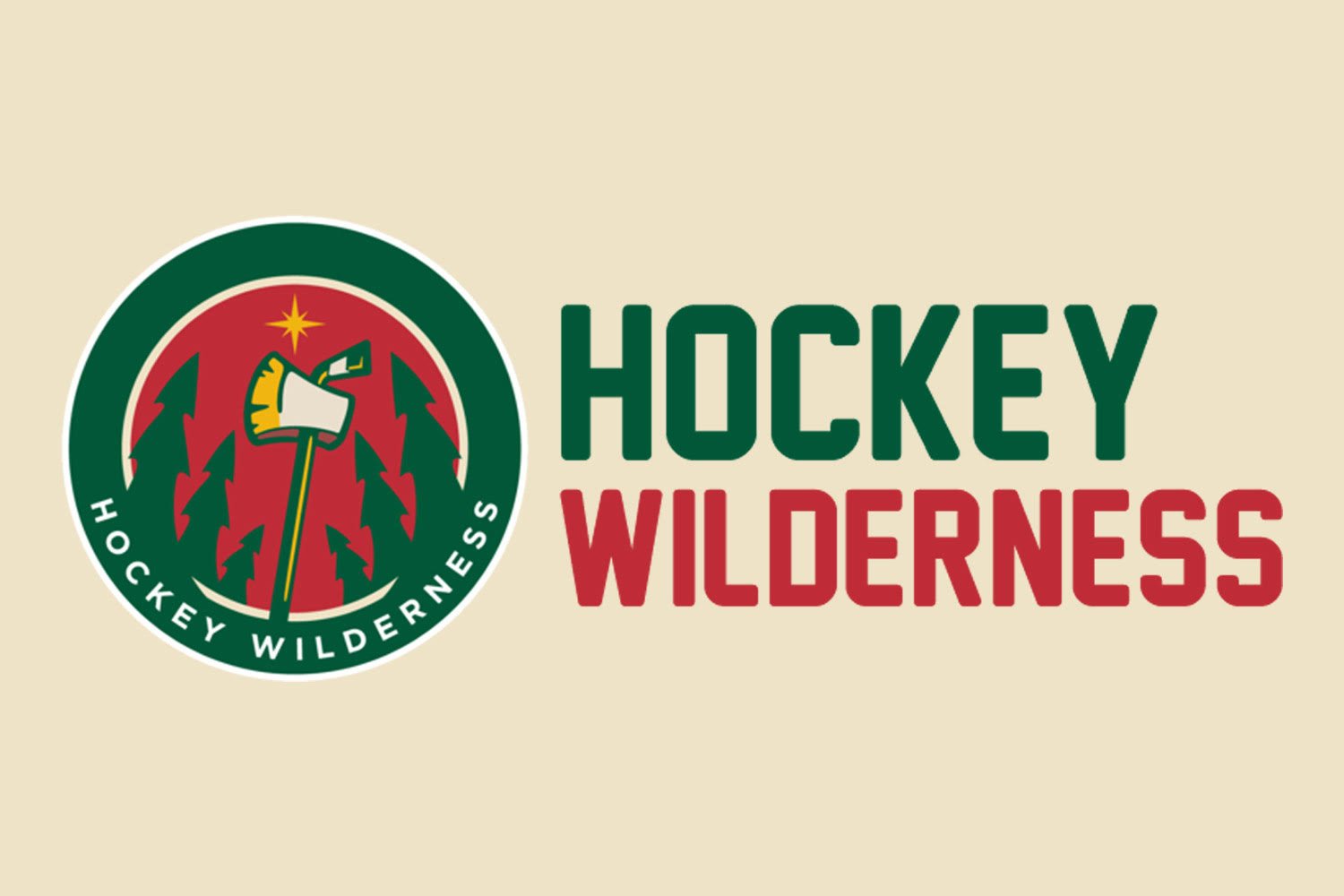 After a brief hiatus, we are back this week with another report on how the future of the Minnesota Wild are performing in their respective leagues.
Notable European Performers
Kirill Kaprizov (LW/RW), CSKA Moscow (KHL): 2015 fifth-round pick, 135th overall
38 Games Played: 19 goals, 17 assists, 36 points
After a very hot start to the 2019-2020 season, Kaprizov cooled down for about a month, with a stretch of only four goals in 15 games played. He has started to rebound, however, and had a two-goal game this past weekend for CSKA, his 18th and 19th goals of the season. Overall, Kaprizov ranks second in the KHL in goals and fifth in points.
Filip Johansson (D), Leksands IF (SHL): 2018 first-round pick, 24th overall
22 Games Played: 2 goals, 1 assist, 3 points
Johansson has been decent in his first full season in the SHL, and while offense is not his forte, he does bring a very solid defensive game, with the ability to make good passes to transition the puck out of the defensive zone (not totally unlike current Wild defenseman Jonas Brodin). Despite his struggles the last couple seasons, expect Minnesota to sign Johansson to an entry-level contract at the end of this season, as almost no team will just give up on a first-rounder so quickly. After all, Johansson does have tools that will translate to the NHL level assuming he can develop properly.
Simon Johansson (D), Djurgardens IF (SHL): 2018 fifth-round pick, 148th overall
22 Games Played: 1 goal, 4 assists, 5 points
The offensively inclined Johansson has had an OK year in the SHL with 5 points in 22 games played. While he is good offensively, he has always been a bit all over the place in his own zone, and that has limited his ice time the last two seasons, thus creating a bit of a rut in his development. Anyways, there is still time for him to turn this season around, but it's starting to look like Johansson's negative traits may outweigh the good parts of his game.
Notable Canadian Junior Performers
Adam Beckman (LW), Spokane Chiefs (WHL): 2019 third-round pick, 75th overall
36 Games Played: 29 goals, 30 assists, 59 points
Although Beckman has been piling up the points this entire season, the last month or so he has really started to show off that great shot of his. He is now up to 29 goals on the season, the second-most goals in the league. As of Sunday, Beckman was tied for the league lead in points with 59, and also leads his team, the Spokane Chiefs, in scoring as well. Even more, Beckman recently set a new Spokane Chiefs franchise record with goals in 10 straight games.
Ivan Lodnia (RW), Niagara IceDogs (OHL): 2017 third-round pick, 85th overall
24 Games Played: 19 goals, 27 assists, 46 points
After being sent back down to his junior team for his overage season, Lodnia has been absolutely dominant in the OHL with 46 points in 24 games played, ranking 18th in the league in scoring despite missing the first dozen games of the season. Overall, he has been putting up points at will, especially lately where he has 10 points in his last two games played. Already signed to his entry level contract with Minnesota, expect Lodnia to make the jump to the AHL with the Iowa Wild next season.
Alexander Khovanov ©, Moncton Wildcats (QMJHL): 2018 third-round pick, 86th overall
26 Games Played: 20 goals, 33 assists, 53 points
Despite having an already outstanding season with the Moncton Wildcats in the QMJHL, Khovanov continued his great play with 8 points (3 goals, 5 assists) in 7 games played at the World Junior Championships for the Russians, who finished with a silver medal after Sunday's loss to Canada.
Shawn Boudrias (RW), Cape Breton Eagles (QMJHL): 2018 sixth-round pick, 179th overall
36 Games Played: 21 goals, 24 assists, 45 points
The 2018 sixth-rounder has quietly put together a very solid season in the QMJHL. With 45 points in 36 games played, he ranks 15th in the league in points. Obviously, Boudrias is still a bit of a project, and we don't know yet whether Minnesota will choose to offer him an entry-level contract, but he is an intriguing prospect to follow the rest of the season.
Damien Giroux ©, Saginaw Spirit (OHL): 2018 fifth-round pick, 155th overall
36 Games Played: 24 goals, 16 assists, 40 points
Giroux, the captain of the Saginaw Spirit, has put together a very good season in 2019-2020 with 24 goals and 40 points in 36 games.
Notable NCAA Performers
Nick Swaney (RW), University Of Minnesota Duluth (NCHC): 2017 seventh-round pick, 209th overall
15 Games Played: 5 goals, 9 assists, 14 points
The Lakeville, Minnesota native has put together a very good first half of his junior season with the Bulldogs, producing at just under a point-per-game pace. Being a late seventh-round pick, Swaney was always looked at as being a bit of a ways away from the pro's, but if he keeps progressing like he has been, it wouldn't be surprising to see him develop into a nice bottom six forward.
Vladislav Firstov (LW), University Of Connecticut (Hockey East): 2019 second-round pick, 42nd overall
19 Games Played: 6 goals, 7 assists, 13 points
Firstov has had a very good start to his freshman season with Connecticut, recording 13 points in 19 games played, and while those numbers may not pop off the page, they are very good for a player who is still only 18 years old in the NCAA. While still a few years away, Firstov looks to be a good pick as of now by Minnesota in the second round.
Matthew Boldy (LW), Boston College (Hockey East): 2019 first-round pick, 12th overall
16 Games Played: 1 goals, 3 assists, 4 points
While the offensive struggles have continued for Boldy, he did pick up an assist in one of Boston College's games over the weekend, and has still played a nice two-way game. A potentially big reason for Boldy's offensive struggles could be that he has been put at the center position frequently this season — a position he has not normally played — so one could understand the adjustment. Overall, it just seems like it's a matter of time before Boldy breaks out and starts to get rolling offensively. He's too talented not to.
Marshall Warren (D), Boston College (Hockey East): 2019 sixth-round pick, 166th overall
16 Games Played: 3 goals, 3 assists, 6 points
The young American defenseman has had a good start to his collegiate career, and while his numbers aren't eye-popping, they are pretty solid for an 18-year-old defenseman in the NCAA. He plays a fast and uptempo game with a good ability to move the puck while still being defensively responsible in his own end.
Sam Hentges ©, St. Cloud State University (NCHC): 2018 seventh-round pick, 210th overall
18 Games Played: 7 goals, 15 assists, 22 points
After an outstanding start to his 2019-2020 season, Hentges has slowed down a bit in terms of offensive production. Although, he still leads St. Cloud in scoring by six points, and ranks in the top 20 in the NCAA in scoring, so it has been an all around good very good season for Hentges.
Notable Minor League Performers
Nico Sturm ©, Iowa Wild (AHL): Undrafted free agent
28 Games Played: 9 goals, 7 assists, 16 points
After a bit of a slow start offensively to his professional career, Sturm has really started to pick it up and is now up to 16 points in 28 games played with Iowa. He even earned a call up to Minnesota, where he had a very solid showing in a bottom-six role and even recorded 2 assists in the 6 games he played. With the current logjam of forwards on the Minnesota roster, don't expect Sturm to get a full-time role in the NHL just yet, but he very well could be a full time NHL player come the 2020-2021 season.
Gerald Mayhew (C/RW), Iowa Wild (AHL): Undrafted free agent
30 Games Played: 23 goals, 12 assists, 35 points
It has been an absolute stellar season so far for Mayhew, with 23 goals in 30 games played, he was recently announced as one of the Iowa Wild's two representatives to the AHL All-Star game, which he is obviously very deserving of. While the logjam of forwards may prevent him from getting a good chance in Minnesota, the numbers speak for themselves, and he still has the potential to be a solid player for Minnesota.
Brennan Menell (D), Iowa Wild (AHL): Undrafted free agent
30 Games Played: 3 goals, 22 assists, 25 points
The other one of Iowa's representatives to the AHL All-Star game, Menell has been having a great third pro season, with 25 points in 30 games played from the blue-line, he even earned a call-up to the NHL where he looked very solid in the 5 games he played with the Wild. While Menell is a bit of an older prospect, he is still very intriguing because of his ability to move the puck and produce as a defenseman.