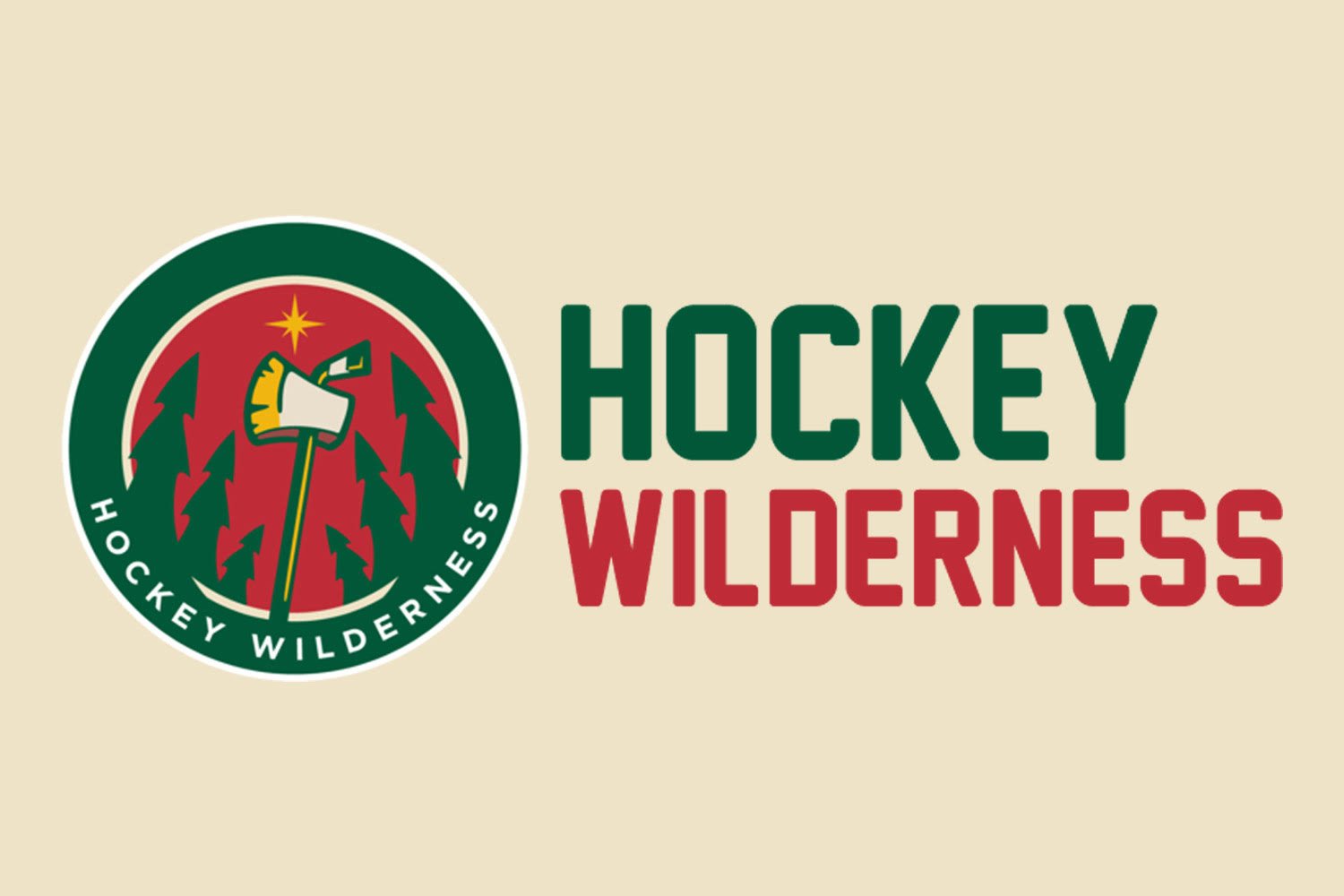 The Minnesota Wild are currently the worst team in the NHL, and with not a lot of positives on the horizon, let's take a look at how the Wild's prospects are doing and think about the (hopefully) bright future of the team.
Notable European Performers
Kirill Kaprizov (LW/RW), CSKA Moscow (KHL): 2015 fifth-round pick, 135th overall
24 Games Played: 13 goals, 13 assists, 26 points
Kaprizov has been in a bit of a slump the last few games, with only one goal in his past seven games. This doesn't mean he hasn't played well, as he has continued to create scoring chances for himself and his team, but the pucks just haven't been going in. He currently ranks third in the KHL in points and second in goals.
Notable Canadian Junior Performers
Ivan Lodnia (RW), Niagara IceDogs (OHL): 2017 third-round pick, 85th overall
11 Games Played: 10 goals, 8 assists, 18 points
Lodnia has gotten off to a hot start this season in the OHL with 10 points in his last five games. The skilled forward was sent back to the OHL for an additional year of development as an overage player, so expect him to continue to put up points and be one of the better players in the OHL.
Adam Beckman (LW), Spokane Chiefs (WHL): 2019 third-round pick, 75th overall
18 Games Played: 9 goals, 21 assists, 30 points
Beckman has been very good in his 2nd season in the WHL, leading his team in scoring and being 3rd in the league in points. Although his shot has usually been the main point of discussion around Beckman as a prospect, he has started to show a real good playmaking ability this year, and you would have to think that the goals will start to come eventually.
Alexander Khovanov ©, Moncton Wildcats (QMJHL): 2018 third-round pick, 86th overall
18 Games Played: 16 goals, 21 assists, 37 points
Not much has changed with Khovanov since we last checked in. He has recorded seven points in his last four games played, continuing to produce offense at a very consistent rate. He has also shown improvement in his skating and doesn't seem to be as slow as he was in the past, which is demonstrated on this nice goal he scored a couple days ago after making a nice move and cutting to the middle of the ice on the rush.
Shawn Boudrias (RW), Cape Breton Eagles (QMJHL): 2018 sixth-round pick, 179th overall
21 Games Played: 13 goals, 13 assists, 26 points
After having a bit of a slow start to the season, Boudrias has picked up the pace and is currently third on his team in points through the first 21 games played.
Notable NCAA Performers
Sam Hentges ©, St. Cloud State University (NCHC): 2018 seventh-round pick, 210th overall
10 Games Played: 6 goals, 10 assists, 16 points
Hentges has been very good to start the season, with 16 points in the first 10 games for St. Cloud State. Although this past weekend was a bit quieter for him points-wise with only one assist in the two games, he has still been one of the better players in college hockey through the early parts of the season, being tied for sixth in the NCAA in scoring.
Jack McBain ©, Boston College (Hockey East): 2018 third-round pick, 63rd overall
11 Games Played: 2 goals, 5 assists, 7 points
The points weren't there for McBain during his freshman season, but so far this season he has shown some progress with seven points in the first 11 games. A big center with a good two-way game, McBain is still a project and likely at least a couple years away from the NHL. Although if he keeps progressing he could be a solid option at center for Minnesota down the road.
Vladislav Firstov (LW), University Of Connecticut (Hockey East): 2019 second-round pick, 42nd overall
10 Games Played: 2 goals, 4 assists, 6 points
Minnesota's second-round pick in the 2019 NHL Entry Draft has had a solid start to his collegiate career after coming over from Russia. With six points in his first 10 games, Firstov has flashed some of the skill that made him the 42nd overall pick, but will still likely take at least a couple more years in college to develop and mature.
Notable Minor League Performers
Louis Belpedio (D), Iowa Wild (American Hockey League): 2014 third-round pick, 80th overall
15 Games Played: 1 goal, 6 assists, 7 points
After a very good first professional season in Iowa and a handful of games in the NHL with the Wild, Belpedio missed out on the seventh defenseman spot in Minnesota to Carson Soucy. Belpedio hasn't seemed to have been affected by that and has continued to progress with seven points in the first 15 games. Although he will never put up a lot of points, Belpedio has the makings of a solid bottom-four defenseman who can play on the power play in the NHL if he gets an opportunity.
Nico Sturm ©, Iowa Wild (American Hockey League): Undrafted free agent
15 Games Played: 4 goals, 2 assists, 6 points
The Wild signed Sturm as a college free agent after he had a very good junior season at Clarkson, in which he was also named a finalist for the Hobey Baker Award. Sturm played in a couple of games with Minnesota at the end of last year and was in the race for a spot in the NHL throughout training camp, where he was then sent to Iowa to continue his development. Although the production isn't great yet in the AHL, Sturm is a solid two-way player who projects as a bottom-six center with some offensive skills.
Dmitri Sokolov (LW), Iowa Wild (American Hockey League): 2016 seventh-round pick, 196th overall
4 Games Played: 2 goals, 0 assists, 2 points
There was a general consensus around this offseason and early parts of training camp that Sokolov's skating and defensive play had improved markedly. This didn't really turn out to be the case, as Sokolov was scratched from several of Iowa's games and was eventually sent down to the ECHL for a couple of games. After being called up to the AHL, Sokolov scored two goals in a game for the Iowa Wild a couple nights ago and proved he does still have some high-end skills in him, even if he is a long shot to make the NHL at this point.