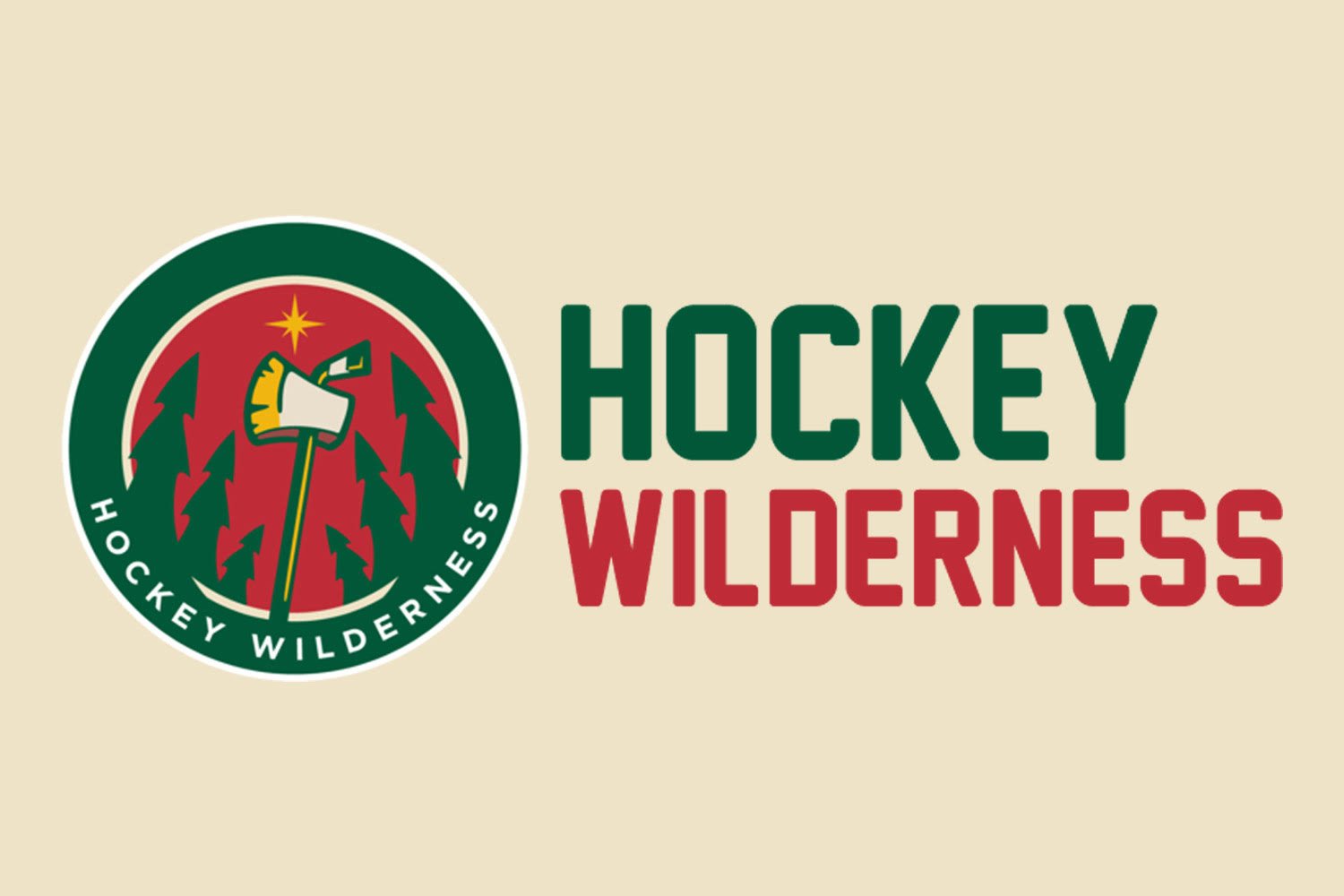 With the emergence of several young Minnesota Wild players helping the team get back in the playoff chase, let's take a look at how some of the top Wild prospects have been performing recently.
Notable European Performers
Kirill Kaprizov (LW/RW), CSKA Moscow (KHL): 2015 fifth-round pick, 135th overall
31 Games Played: 16 goals, 14 assists, 30 points
After going though a bit of a slump recently, Kaprizov still ranks fourth in the KHL in points and third in goals. He was also recognized as the most valuable player of the Channel One Cup, where he recorded 2 goals in 3 games played for Russia.
Filip Johansson (D), Leksands IF (SHL): 2018 first-round pick, 24th overall
17 Games Played: 2 goals, 1 assist, 3 points
The controversial 2018 first-round selection by Minnesota has had a "just OK" season in the SHL, with 3 points in 17 games played. While his offense has never been anything to write home about, he is a pretty good skater and solid defensively. The problem is that a first-round pick is expected to be better than a potential bottom-four defenseman, and while Johansson is still young and could be a very solid player for Minnesota in a few years, the fact remains that, in hindsight, it still does not look like a very great pick at No. 24 overall.
Notable Canadian Junior Performers
Adam Beckman (C/LW), Spokane Chiefs (WHL): 2019 third-round pick, 75th overall
29 Games Played: 19 goals, 29 assists, 48 points
His shot is his strongest skill, and it was a bit of a slow start for Beckman in the goal scoring department, but he has picked it up recently and is now at 19 goals on the season, including a hat trick on Saturday night for Spokane. Still only 18, Beckman has a ways to go before he starts contributing at the pro level, but his start to the season is very encouraging.
Alexander Khovanov ©, Moncton Wildcats (QMJHL): 2018 third-round pick, 86th overall
26 Games Played: 20 goals, 33 assists, 53 points
As we at Hockey Wilderness wrote about last week, Khovanov has been having an absolute monster year in the QMJHL with 53 points in 26 games. One of the best players in the CHL this year, Khovanov is expected to be one of Russia's top players at the World Junior Championship later this month.
Hunter Jones (G), Peterborough Petes (OHL): 2019 second-round pick, 59th overall
24 Games Played: 2.51 GAA, .919 SV%
Despite being one of the first nine cuts at Team Canada's World Juniors camp, Jones has still been having a very good season in the OHL for Peterborough, going 20-3-1 with a 2.51 GAA and a .919 SV%. While goalies take a bit longer to develop, Jones seems to making very good progress in his development.
Notable NCAA Performers
Matthew Boldy (LW), Boston College (Hockey East): 2019 first-round pick, 12th overall
15 Games Played: 1 goal, 2 assists, 3 points
It really has been a frustrating start for Boldy. With only 3 points in 15 games played, he certainly has not met the expectations (so far) that you would have for a guy picked No. 12 overall. On the bright side, Boldy is still very young, and it isn't a bad thing at all if he needs an extra season or two to develop into the player Minnesota thought they drafted. Although, the longer it takes for him to start producing offensively, the more concern there will be.
Sam Hentges ©, St. Cloud State University (NCHC): 2018 seventh-round pick, 210th overall
16 Games Played: 7 goals, 14 assists, 21 points
After a hot start to the season, Hentges has cooled down a bit over the past few weeks, but is still St. Cloud's leading scorer with 21 points. A fast skater with good offensive skills, Hentges looks to be on track to be an NHL player in a few seasons, which is great considering where he was picked in the draft.
Filip Lindberg (G), UMass (Amherst) (Hockey East): 2019 seventh-round pick, 197th overall
10 Games Played: 1.76 GAA, .926 SV%
One of Minnesota's seventh-round selections in the 2019 NHL Draft, Lindberg has had a very good start to his season with UMass-Amherst in the NCAA, with a 1.76 GAA and a .926 SV% through his first 10 games played. While Lindberg isn't the tallest goalie in the world at 6-foot-1, his performance through his first two collegiate seasons so far certainly suggest that there is some talent in there. How much that talent equates to at the pro level remains to be seen.
Vladislav Firstov (LW), University Of Connecticut (Hockey East): 2019 second-round pick, 42nd overall
16 Games Played: 5 goals, 5 assists, 10 points
The small Russian forward has had a solid start to his collegiate hockey career with 10 points through 16 games played. While Firstov's skill doesn't scream high-end, he was a second-round pick and his start to this season certainly backs up the selection by Minnesota.
Notable Minor League Performers
Nico Sturm ©, Iowa Wild (AHL): Undrafted free agent
24 Games Played: 6 goals, 5 assists, 11 points
Sturm has had a solid start to his first pro season with 11 points through his first 24 games. Despite being called up to Minnesota a couple times, Sturm has yet to play a game with Minnesota this season, although one could expect him to be one of the first call-up options should any of Minnesota's players get injured. The offensive production may not blow you away, but Sturm is more of a defensively responsible two-way center who can chip in some offense, so he could be a solid bottom-six option for Minnesota in the next year or two.
Will Bitten (RW/C), Iowa Wild (AHL): Montreal's 2016 third-round pick, 70th overall
22 Games Played: 2 goals, 6 assists, 8 points
Following a very good first pro season with the Iowa Wild, expectations rose this season for Bitten to take the next step in his development and start to produce more on offense. So far, the offense hasn't really been there with two goals and eight points through his first 22 games played. Still, Bitten is a speedy and energetic player with some skill, so Wild fans should keep an eye on him this season in Iowa.
Louie Belpedio (D), Iowa Wild (AHL): 2014 third-round pick, 80th overall
27 Games Played: 1 goal, 7 assists, 8 points
Having played a handful of games over the past couple years with the Wild, Belpedio seemed like he would have a good shot at making the NHL roster as the 6th/7th defenseman. However, the team decided to keep Carson Soucy up and send Belpedio back down to the minors, where he continues to be a solid defenseman with some puck moving ability. Although, with the emergence of Soucy, it's unclear where Belpedio stands within the organization.