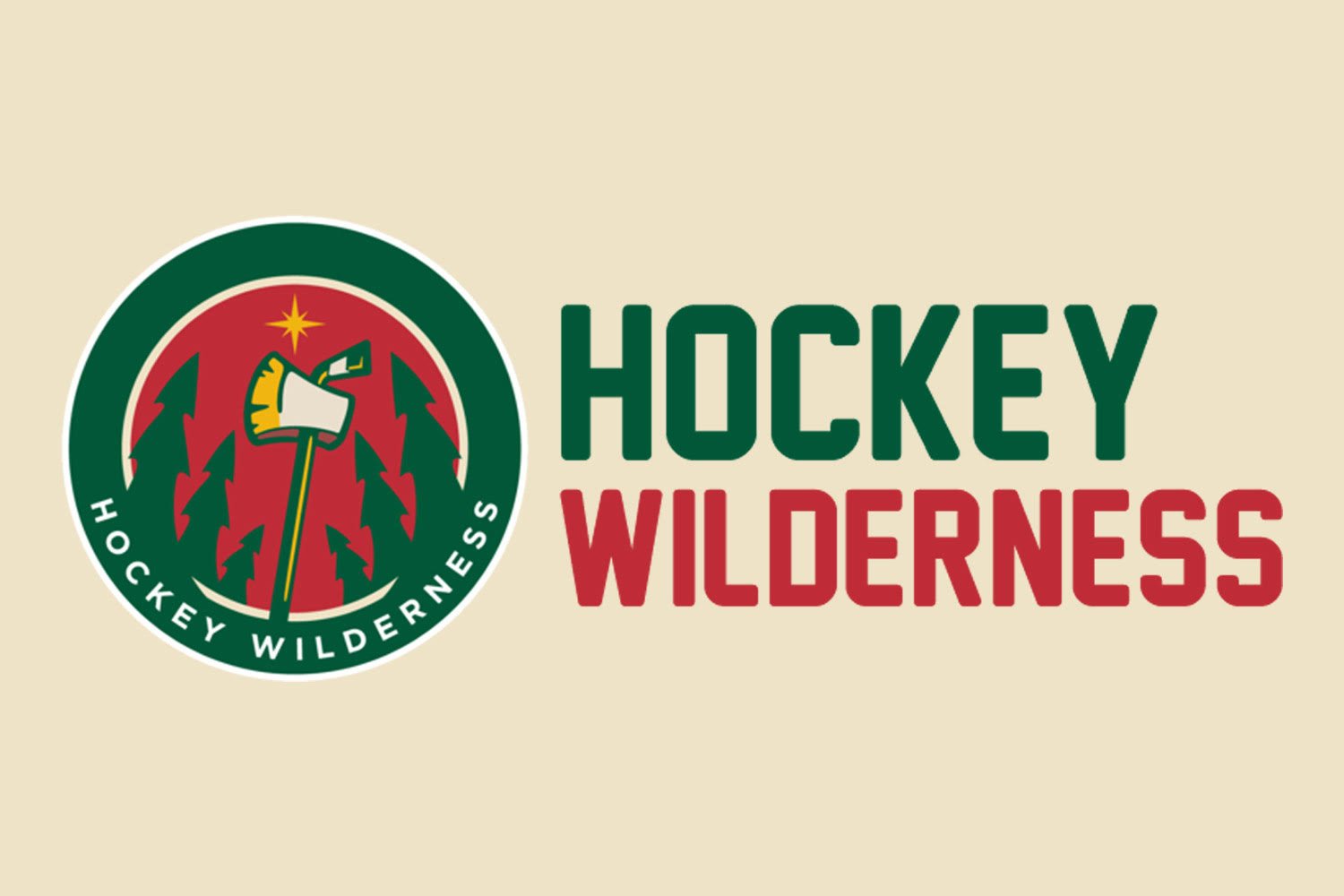 Team White - Offense
When trying to put together just over forty profiles prior to camp starting, I tried getting information from scouts and coaches alike. As you might have guessed, some teams are willing to give up information, some don't respond at all, and others only speak French (thanks Google translate).
Where Team Green boasts a Luke Kunin, team White has Jordan Greenway, a giant winger who was Kunin's linemate on the Gold-medal-winning Team USA sqaud at WJCs. What Team White also has is size, with a few guys with heights more intone with a basketball roster than a hockey one.
This is generally considered the underdog squad going into camp this year and lost game one to the draft pick-laden Team Green by a score of 5-3 after one hour of running clock hockey.
Draftees
Jordan Greenway #49 (2015 - 2nd round)
Nationality: American (Canton, NY)
Contract Status: Rights retained (NCAA - ineligible for contract)
Last Team: Boston University (HE)
Rocking the OBJ, Greenway was pretty candid when asked by the Twin Cities media about his plans on returning to BU. It's also no secret that he is going to be NHL ready right after the Terrier wrap up their season with votes of confidence coming from the Wild's development coaches at camp.
There are bigger aspirations at the college level in Boston that Greenway appears to be preoccupied with at the moment; included in that is an offer to compete for a spot on Team USA with the NHL not attending (for now). He got international ice time with NHLers and other European pros this summer at the World Championships.
He's going to be a replacement for the prospect spot of Alex Tuch, the Iowa Wild's leading goal scorer last season, who was sent over to Vegas this summer with Haula so GMCF could keep from losing his defensive staff. The insight of his desire to reach the pinnacle of every level he plays in is something that is going to come in handy as he tries to crack Boudreau's roster.
He didn't get on the scorers table with a goal in game one, but look for him to try and even the score with opposing Hockey East forward, Brandon Duhaime.
Mason Shaw #56 (2017 - 4th round)
Nationality: Canadian
Contract status: Rights retained/Unsigned
Last Team: Medicine Hat Tigers (WHL)
Minnesota's second pick in the 2017 draft, Mason Shaw still hasn't signed an ELC, but there is no rush to burn a slide year. Last season in Medicine Hat, he was the second leading scorer, starting the season as a 17-year-old. As a team, the Tigers won the Central Division with a goal differential of +102 with Shaun Clouston and a +38 point turnaround in the standings.
He's another one of the smaller players on the roster at 5'10" and has been knocked as having inflated offensive numbers, 94 points is still 94 points for a young player in a league that values offensive production; a "We want goals, and we want them in swarms" attitude. He still has two years of eligibility left with the Tigers, so it will be worth watching what his point production does in his first year with the title "Minnesota Wild Prospect: Mason Shaw".
What attributes he does have is the ability to score on the power play, but he's not going to be the guy that overpowers anyone in traffic. Why would he when there are bigger guys to do that? He did provide a goal for White on Tuesday after being given a lot of time to make a good selection against Baribeau.
Dmitry Sokolov #74 (2016 - 7th round)
Nationality: Russian
Contract Status: Unsigned/recent ATO with the Iowa Wild
Last Team: Sudbury Wolves (OHL)/Iowa Wild (AHL)
Among the draft picks prior to 2017, Sokolov is the only member of the Wild organization who was drafted, eligible to sign a contract (without playing in the NCAA), has played professionally in the farm system, and is attending camp, but without a signed ELC. If you're worried about Sokolov being absobed in Russia like Kaprizov or Svetlakov, put those worries to bed right now.
He's made the commitment to playing the North American game by coming over and playing in the Canadian junior system. Moreover, he's attending camp, which shows his commitment to making the Wild as a professional. What should worry people is that he remains unsigned and Fletcher's two-year window to sign him is closing. At age twenty, he'll be able to join the free agent market.
In his second season in the OHL, Sokolov increased his point production by twenty while averaging 1.13 points per game in his second season at age 18. On the wing, he increased his goal total by 18 and he wasted no time getting to scoring with a goal in his first two games playing professional hockey down in Des Moines on an ATO. Though Sudbury struggled as a team with a 27-34-7 record, Sokolov was second in the league with 48 goals behind Erie's Alex DeBrincat who put on a show this season after netting 65.
Watching his highlight reel, you'll see how he has patience with the puck on his stick, opting to wait for open ice to develop rather than quickly get a wrister on the net; though he has the eye and hands to make a quick shot. If you're looking for a sweet spot, it's the right side and just inside the dot. However, he can also score from distance as well. He has great vision when it comes to shot selection, which becomes deadlier with his release. Where you want a center to run the offense, a guy like Sokolov has an eye for the feeds.
Nick Swaney #77 (2017 - 7th round)
Nationality: American (Burnsville/Lakeville, MN)
Contract Status: Rights retained (NCAA - ineligible for contract)
Last Team: Waterloo Black Hawks (USHL)/Committed to Minnesota-Duluth for 2017
One of the many Minnesota Natives, Burnsville-native Nick Swaney comes in after playing in the Lakeville High School system as well as the leading scorer for the Waterloo Blackhawks (USHL) with 51 points (G:26/A:25) while limiting his penalties; he also broke the top ten lists in goals (8th) and points (T-10th). With the USHL taking a back seat to the Canadian junior leagues, those top ten lists aren't rife with top three round picks, though he did finish just four goals off the pace of Nashville's first rounder this year, Eeli Tolvanen. By the end of the year, Swaney had a PPG total of 1.09, production that is worth a seventh rounder.
He's a little undersized at the moment with a listing of 5'10", 174, but if he can beef up a bit and play around 180, he could provide some durability at the dot. He'll be attending UMD in the fall to play for the National runner-ups and the Wild will have four years to see what kind of role is best suited for the young centerman in their system. The NCHC isn't known for it's scoring stature with only four players breaking 50 points since the split before the 2013-14 season, so it will be interesting to see how his USHL experience translates.
Already in the System
Justin Kloos #41
Nationality: American (Lakeville, MN)
Contract Status: Unsigned (recently had an ATO with Iowa)
Last Team: University of Minnesota (Big Ten)/Iowa Wild (AHL)
Though he only played 9 games in Iowa, former Minnesota Gopher (and Mr. Hockey) Justin Kloos will probably get another shot at playing professional hockey next season. He most recently signed an ATO with Iowa at the end of his senior season playing at the Mooch.
While the offense doesn't seem to be clicking just yet at the professional level, you can't count out his goal scoring/point producing potential. Last season in the Big Ten, the Lakeville-native was tied for 8th in the league in scoring with 18 goals (just four behind Kunin), 6th in assists with his 25 apples, and 4th in overall scoring with 43 total points (Kunin had 38).
Comparing Kunin to Kloos might be ill-advised given that Kunin was just a sophomore and Kloos had the virtue of four years under Lucia, but you cannot deny that Kloos brought an amazing offensive skill set in both scoring and setting up scoring opportunities for the Gophers last season. He has the pedigree, now it's time to see if his game translates. You could knock him as being undersized, but oftentimes hands and eyes make up for size in NHL development.
Playing puck and pursuing Co-eds
Brendan van Riemsdyk #84
Nationality: American (Middletown, NJ)
Contract Status: Undrafted (NCAA - ineligible for contract)
Last Team: University of New Hampshire (HE)
He's not JVR or even TVR, but Brendan van Riemsdyk is hoping to follow a similar path as the latter van Riemsdyk if he hopes to break through at the NHL level, though playing in a competitive conference like Hockey East will help. What stood out his first day in camp was his size, especially as a centre at 6'3", 200 lbs. As a 20-year-old freshman, he was one of only five players to play 40 games for the Wildcats.
The van Riemsdyk's have made a name for themselves as a hockey family in the NHL ranks with James playing for an exciting Maple Leafs team and appearing in a Stanley Cup Final with the Flyers in 2010; second brother Trevor got his name etched on Lord Stanley's cup with the Blackhawks. All three opted to play in an unheralded East Coast junior system before going to play at the University of New Hampshire. However, with JVR being a former top five pick having played with the USDP, Brendan's route to the NHL might look more like Trevor's.
At any rate, he's a big centerman that hopes to garner the attention of NHL development staffs (not just in Minnesota) in the hopes that professional hockey might be waiting for him when he wraps up his collegiate career under Dick Umile.
Marc Michaelis #87
Nationality: German
Contract Status: Undrafted (NCAA - ineligible for contract)
Last Team: Minnesota State - Mankato (WCHA)
Michaelis is another alumnus of the Green Bay Gamblers, but missed out on playing for Lalonde by one year. While playing in the German youth system, he has represented die Träger der Adler twice, most recently at the WJCs two seasons ago. In his first year playing for Mankato in the WCHA, he was nearly a point-per-game performer (0.92) and was the leading scorer for the Mavericks and was the leagues leading scorer to end the season (one point ahead of Gerald Mayhew, Team Green).
Yes, the German hockey program isn't nearly as lauded as the Swedish, Russian, or even the Swiss, but he's been a top 5 scorer on every roster he's played for since coming to North America. If you look at his numbers playing in the Adler Mannheim (6x DEL Champs) junior structure, he has developed way past the German leagues and has held his own in adjusting to the American style of play.
In returning to the competitive nature of Boudreau's team philosophy, pitting Michaelis and Mayhew against each other as the 1-2 scorers of the WCHA, expect both players to be hungry to outperform on another in front of the Wild Development staff. Michaelis will return to Mankato in the fall as a 22-year-old sophomore, so interest will be with his point production again after winning the scoring title last season.
John Wiitala #88
Nationality: American (Lakeville, MN)
Contract Status: Undrafted (NCAA - ineligible for contract)
Last Team: Ohio State University (Big Ten)
After sitting with a few locals at a watering hole before camp on Tuesday, a few were confused when they saw John Wiitala on the roster sheet. Also from Lakeville, and having played for Lakevlle South, he'll enter next season with the Buckeyes as a 22-year-old junior. Since playing in the Big Ten in 2015, he's been consistent in point production, though in service for a mid-level Ohio State team.
He's also towards the middle-of-the-road in terms of scoring as an every night and as far as size goes, he breaks 6 feet, but is pretty light under 170 lbs. It will be interesting to see how he performs given his age and place as a USHL/NCAA project. Hopefully he sees his ice time improve next season and therefore his points as Ohio State enters its 5th season of Big Ten play.
Mike Regush #36
Nationality: Canadian
Contract Status: Undrafted (NCAA - ineligible for contract)
Last Team: Merritt Centennials (BCHL)/Committed to Cornell University (ECAC)
Like draft pick Bryce Misley, Mike Regush is a product of the Canadian minor junior system, though out West with the Merritt Centennials in the BCHL. Also like Misley, he's opting to go play in college next season and get that Ivy League degree. Unlike Misley, however, he went undrafted in his region's major junior selection (WHL) though was a third round selection in the USHL by the Youngstown Phantoms.
Like a lot of the undrafted guys, he's got an opportunity to make some noise against draft picks and elite international players from a variety of junior programs. What is also on his side is another four years (possibly) of development in college with the hope that there is a professional contract at the end of the tunnel. Even if there isn't, he'll have Ivy League status going out into the world with the rest of us guys whose careers were "cut short" by one thing or another.
Professional Limbo
Luc Gerdes #89
Nationality: American (Eden Prairie, MN)
Contract Status: Undrafted - Free Agent
Last Team: Colorado College (NCHC)
The name sounds distinctly French, but I was surprised to find out that Luc Gerdes hails from Eden Prairie. Here is a guy that is a bit of an underdog, only playing one game in the USHL for the Muskegon Lumberjacks before committing to Colorado College of the NCHC.
Last season he was the second leading scorer for the Tigers, though they finished last in the conference and only produced 70 goals on offense (21 goals behind the next lowest scorers, the Miami Redhawks). He had more PIMs than points for the 8-win team, but what he adds to this camp is collegiate experience from a conference that won a National Title and also a Runner-up.
With a point or two, maybe he'll earn the right to a professional contract in Rapid City, but he's a good source of pride for Eden Prairie at this camp.
Giorgio Estephan #44
Nationality: Canadian
Contract Status: Rights relinquished by the Buffalo Sabers (2015 - 6th round)
Last Team: Lethbridge Hurricanes (WHL)
One of just a handful of draft picks attending from other teams, Grigorio Estephan comes into camp with the hopes of continuing his hockey career. As a 2015 pick of the Buffalo Sabres, their claim on his contract rights have since expired and he becomes a free agent with 6 games in the AHL under his belt.
As an experienced guy in the WHL he performed as such averaging 1.31 PPG. Despite four years in the league, however, he only recently turned 20 this past February. Curtis Joe of Elite Prospects described Estephan as:
It is unclear as to why Buffalo didn't decide to extend to him an ELC, but with the recent change at GM you can assume that he just wasn't a part of Jason Botterill's plans for Buffalo going forward. Maybe we'll see him in Des Moines this season.
Matt Bradley #73
Nationality: Canadian
Contract Status: Rights relinquished by Montreal Canadiens (2015 - 5th round)
Last Team: Medicine Hat Tigers (WHL)
Bradley is another player like Estephan that had his rights expire this offseason and is back in the Free Agent pool with just one year left to play in the WHL. Eyes on the Prize took a look at his status as a prospect, citing inflated numbers as a product of a very good Medicine Hat team (+102 goal differential) and was a teammate of 2017 draft pick Mason Shaw who has also received similar criticism.
I see the argument, but you also can't punish players for performing on a good team. He was 1.10 PPG skater and accounted for 22.13% of the teams goals either scoring them himself or contributing with an assist; he was also the third leading scorer...amongst centers.
If he's looking to amend that "inflated" knock, he picked a strange team to do it with. The Regina Pats won the East division and the league scoring title with 353 goals and were WHL runner-ups to the Seattle Thunderbirds. He'll be 20 this season, so keep an eye on how he performs or if 77 points was just a fluke. Maybe he can make it to the AHL on an ATO by the end of next season.