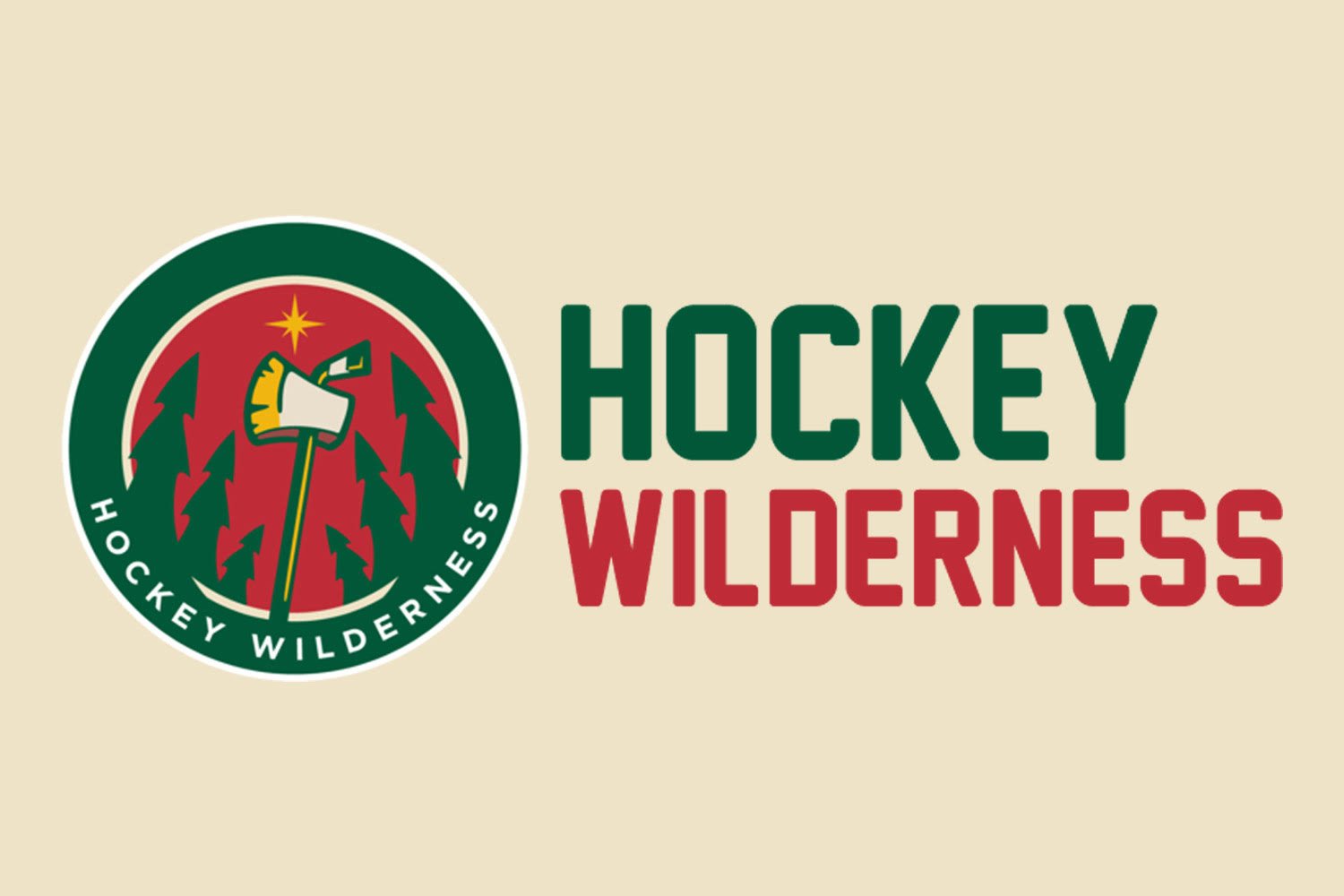 The 2020 NHL Entry Draft is less than two weeks away. With a selection in the top 10 for the first time since selecting Matt Dumba No. 7 overall in 2012, the Minnesota Wild will be adding a tremendous talent to its prospect pool on Tuesday, October 6.
On Day 2 of the draft, Minnesota will have five more selections including a high second-round pick at No. 39 overall, hoping a first-round talent falls into their laps — similarly to how Arthur Kaliyev fell to the Los Angeles Kings last year.
In the first edition of my Wild-only mock, I will use a draft simulator and be running the draft table for the Wild. I used the draft simulating site, Draft Prospects Hockey. If you are unfamiliar with the site and have some time on your hands, it's a fun tool to get yourself ready for the upcoming draft while also getting to know some of the lower-tier fifth or sixth-round projected prospects.
This mock draft involved no trades, a randomness factor of 6.5 out of 10, and team needs factor set at 3.5/10. The thought behind this was that the draft is always so random. Just look at Filip Johansson going No. 24 overall — too soon? — and most teams select with the belief of drafting best player available. Each selection I make will have the prospects' Elite Prospects player page hyperlinked, making it easier for you to find the prospects' full career statistics.
Without a trade, the Wild hold six picks in this mock draft. Their picks consist of one selection in each round, minus a third-round pick, which was traded to the Nashville Predators at the draft last year to pick Spokane Chiefs' forward Adam Beckman.
And finally, a reminder that I'm no expert, but I expect you to light me up in the comment section and tell me just how badly I've screwed up, ranking me from Doug Risebrough and Chuck Fletcher to Paul Fenton or Bill Guerin.
Without further ado, let's mock.
Round 1, No. 9 overall
Selection: Lucas Raymond, RW/LW, SHL, Frölunda HC
Rationale: If the Wild have this board in front of them on draft day, they'll be licking their chops. Raymond, Jake Sanderson, Yarolslav Askarov, and Anton Lundell all left on the board. It's a board made for a debate. One could go with a projected top-five prospect in Raymond, a top blueliner in Sanderson who has earned comparisons to Tampa's Ryan McDonough, generational talent netminder in Askarov, or the two-way center in Lundell.
For me the debate was rather quick. You cannot pass on a talent like Raymond. Yes, he is not a center, but he is far and away the best available on the board, and if he were to fall to the Wild at ninth overall, Minnesota should pounce on him. He's simply too good of a player to pass on even considering the organization's lack of center prospects.
In a recent post ranking the draft's top prospects, Scott Wheeler of The Athletic had this to say about the 18-year-old Swede:
Round 2, No. 39 overall
Selection: Tyson Foerster, C, OHL, Barrie Colts
Rationale: This was a tough one for me. Do I go with the center in Tyson Foerster or left-handed offensively creative defenseman Jeremie Poirier? I elected to go with the big goal scoring center. The Barrie Colt lit up the OHL, scoring 36 goals and added 44 assists for 80 points in 62 games this past season. He has a big frame, pushing close to 200 pounds, and is well known in junior hockey for being an excellent puck protector with incredible vision. Does he solve Minnesota's center prospect depth? No, but he sure improves it a ton, and I would not be surprised if Foerster finished top 10 or even top five in scoring in the OHL this upcoming season.
Round 4, No. 100 overall
Selection: Rory Kerins, C, OHL, Soo Greyhounds
Rationale: Without a third-round pick, we jump to the fourth round where the talent has dropped off a bit. But nonetheless, this is where we try and find the diamonds in the ruff. I would have liked to add a defenseman here, but no defenseman on my big board moved the needle for me. So naturally I looked at the crop of forwards on the board and decided to take my second center in a row — Rory Kerins.
It came down to the top four on the big board — Antonio Stranges, Jack Finley, Brandon Coe, and Kerins. Both Stranges and Finley have question marks about their skating, and in a league that gets quicker and faster every season, I tend to favor the best skater. Coe is an interesting prospect at 6'3 and still an impressive skater for a power forward. But Kerins is guy that fits everything the Wild and Bill Guerin are striving for. The Soo Greyhound is smaller, two-way center with solid mobility. He holds his own offensively, putting up 30 goals and 59 points in 64 games last season, as well as being a defensively responsible forward.
Round 5, No. 131 overall
Selection: Ryder Rolston, RW, USHL, Waterloo Blackhawks
Rationale: I mean, how could I not??!! Ryder Rolston, the son of former Wild legend Brian Rolston, was the second easiest pick of this mock draft for the sheer fact it would make for a fantastic storyline. He'd automatically become one of the fan favorite prospects in the organization. Imagine the second coming of Brian Rolston in a Wild uniform, ripping slappers on penalty shots 20 years after his dad did so in the same arena, for the same organization.
Ryder, a product of the USA National Development Program — where he was teammates with Wild prospect Matt Boldy — played this past season in the USHL, scoring 16 goals and 33 points in 42 games. This upcoming season he is committed to playing for the University of Notre Dame.
Round 6, No. 162 overall
Selection: Logan Morrison, C, OHL, Hamilton Bulldogs
Rationale: I struggled with this pick. I had yet to pick either a defenseman or a goaltender. I felt I really needed to draft a defenseman, but again, the crop of defenseman on the big board didn't jump off the page or move the needle for me (trust me, I realize it's the sixth round). So naturally, I went with another center.
Logan Morrison is one of my favorite picks I made in this mock draft. He's a prospect I really like and think with a couple more seasons of development could be a sneaky good selection at 162nd overall if he does indeed fall that far at the draft. His 45 points this past season don't jump off the page, but his high hockey IQ and creativeness in the offensive zone will certainly help him increase those numbers as he develops the other parts of his game in Hamilton.
Round 7, No. 193 overall
Selection: Zach Uens, LHD, NCAA, Merrimack College
Rationale: Finally! Happy didn't select a forward, you just had to wait until the seventh round and sixth Wild selection of this mock draft. After not liking what I saw from my big board, I took a flier on a left-handed defenseman who put up decent numbers from the back end playing college hockey this past season. At Merrimack College last year, Uens, a Belleville, Ontario native, scored four goals and 18 points in 34 games from the back end.
The upcoming draft will likely see Bill Guerin making some trades and possibly dealing away some current active players. He could also send some picks away or maybe brings some more in, allowing the team a chance at nabbing a few more selections in this deep draft class. Anyway, I think I got some good players up and down this mock draft and managed to add a lot of forward prospects.
Maybe mock 1.0 was not your cup of tea. Maybe you love my selections for the Wild. Let me know your thoughts below.