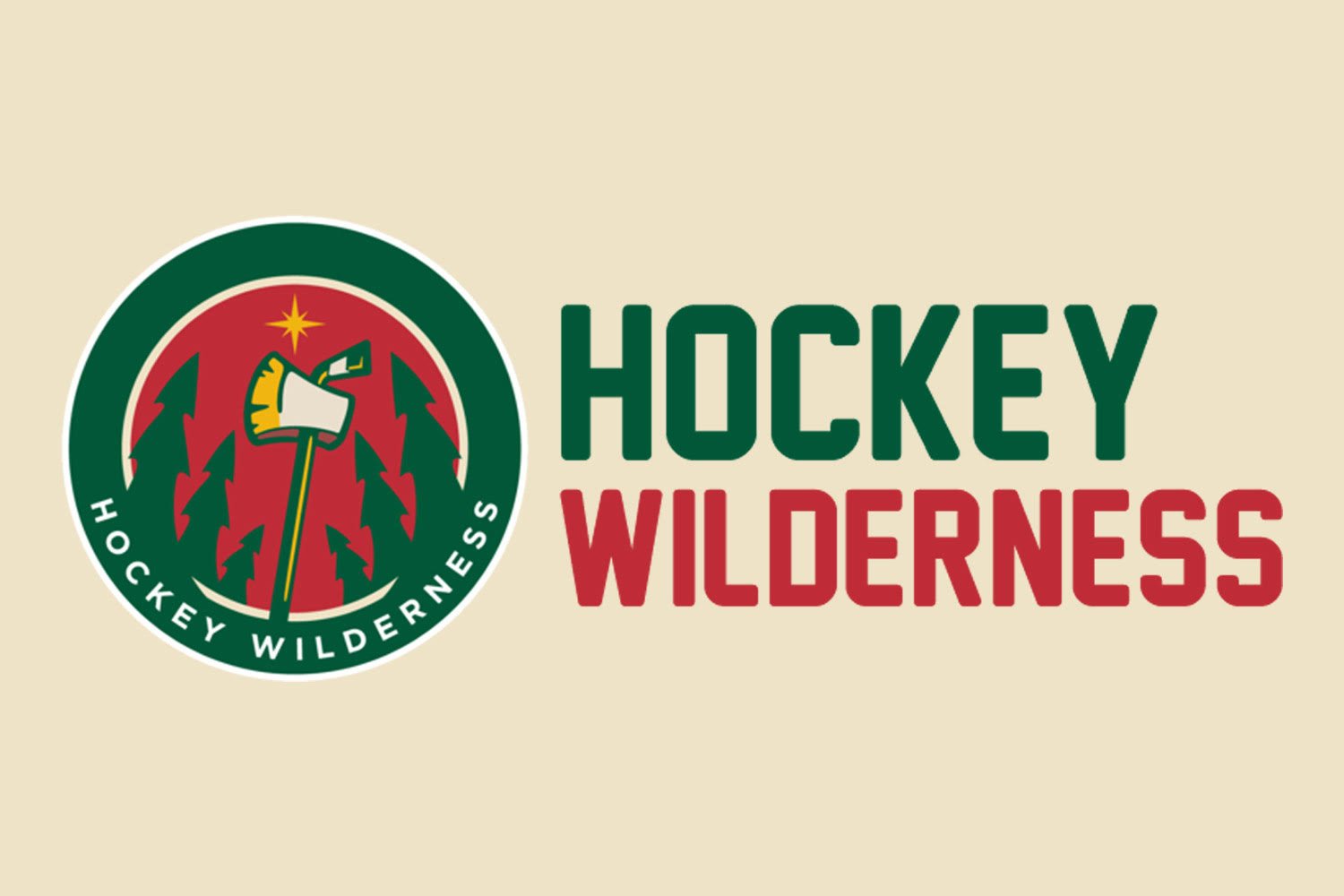 EA Sports NHL17 content embargo lifted today and lots of new YouTube videos appeared of the new game. Among these were videos showing the overall rating of every player. So I picked up all the Wild players' overall ratings for a small review.
Ryan Suter - 93
The Wild's highest rated player this year again is Ryan Suter who at 93 is the 4th highest rated defenseman in the game behind only Shea Weber, Duncan Keith and Drew Doughty. By his stats, Suter looks decent with the one stat sticking out as his hand-eye only at 80. His offensive awareness compared to other players on the team does seem high, though. His endurance does seem kind of low for playing 59 minutes each game.
Zach Parise - 89
Zach Parise goes down by one overall for this year but still remains in the top 10 of his position. With high stats like 89 Passing, 89 Offensive awareness, 90 deking, 90 speed he is still a top player in the roster. If Parise can stay healthy he can definitely still earn that rating. He may have a few stats which don't look right but the rosters seem to have a few mistakes in general.
Devan Dubnyk - 88
The Doob comes in at 3rd highest rated on the Wild with an 88. With 90 for rebound control, angles, vision and breakaways he looks to be very good. Even with such high stats Dudnyk doesn't make the top 10 for goalies in the game. Even with his strengths he has weaknesses such as an 80 for poise, 84 stick high, and a few 85's around the board. His rating to me seems a little high but looking at it in relation with other goalies ratings makes it look a bit more fair.
Mikko Koivu - 87
The Kaptain climbs up from an 86 last year to an 87 this year. His defensive category looks a bit off at only 4 stars, considering that even Mikael Granlund has 4 stars, with only an 86 for defensive awareness, 85 shot blocking, 87 stick checking. His offense looks nice, maybe even a little too nice, with an 88 passing, puck control and deking. He also has a strong offensive awareness at 87. His stats look all around very solid at mid to high 80's. His overall seems fine but his stat weighting is a bit off with weight on offense more than defense.
Jonas Brodin - 86
Next up is a surprisingly highly rated Jonas Brodin with an 86. Considering the year he had him going up in overall rating seems wrong. Though Brodin's overall is fairly high, his stats seem more accurate. With a fantastic defense category he also has great skating and solid stats all around. Surprisingly his offensive awareness is a bit high in my opinion with an 85. If you don't look at his overall his stats mostly look fine to me but he does have a few stats a bit higher than they maybe should be.
Jason Pominville - 85
The Mayor is slowly dropping in the ratings through new releases but is still at a respectable 85. His offensive stats look solid with stats like passing, puck control, hand-eye and offensive awareness at 86. Deking is still at 88 and his shooting category is very nice looking with 88 for both wristshot and slapshot power, and 86 for wristshot accuracy and 85 for slapshot accuracy. He also has a solid 4 star defense category. His overall may be a tad high for his performance last year but EA is slow to downgrade their veterans as Shea Weber's rating shows. Pominville's last year also could turn out just an off-year which would absolutely mean his rating to be justified.
Nino Niederreiter - 85
Nino at 85 is very respectable but should start some rioting from the people on this site. His defensive stats look quite low for anyone who knows his advanced stats. His offensive stats look to be okay for him and Nino also has potential which in Franchise Mode will lead to scenarios where he improves.
Charlie Coyle - 85
Even though still listed as a center Coyle has some good stats and does seem to be rated fairly accurately. His shot and offensive awareness look to be maybe a tad low considering his scoring skills.
Mikael Granlund - 85
Granlund is offensively rated very highly, maybe a little too high for the results he has produced. His defense might be a tad high especially when comparing it to Koivu's. Granlund in general seems to be a bit too highly rated in the game but considering his strengths with puck skills and offense his stats have some grounds.
Eric Staal - 85
The Wild's key addition for the off-season is weirdly listed as a left winger in the game but still looking like a solid player. His offense might even rated a bit low but considering the last few years he has had that's understandable. His overall is fairly appropriate though and there is no huge mistakes in his stats.
Matt Dumba - 84
Dumba has high offensive stats as he absolutely should but him having a 4 and a half star defense category is too high. His physical rating on the other hand is a bit low and so is his slap shot accuracy. His overall to me seems a bit high as well considering Spurgeon is the same over all as he is.
Jared Spurgeon - 84
Probably the biggest mistake EA has made with the Wild, and they have made the same mistake for years. Spurgeon has fantastic defense and puck skills but his shot is underrated and his physical category is even worse. I just hope that one year EA would get Spurgeon right but until then I'll have to just edit him in the roster.
Marco Scandella - 84
Scandella's overall seems fine but his offense seems a bit low. The passing seems a bit low same as his offensive awareness. His shot has good power which is authentic and he has good physical and defense so he seems fine.
Erik Haula - 83
Haula at 83 looks appropriate. He is solid offensively and has good defensive stats, if not for a low stick checking stat, would look far more impressive.
Jason Zucker - 82
Zucker has good offense and solid defense. His offensive awareness looks a little low and his skating might even be a little low. His overall looks fine for him considering his bad season.
Darcy Kuemper - 82
Kuemper all around looks solid and when comparing to other backup goalies in NHL17 he seems to be one of the better ones.
Chris Stewart - 82
Stewie sprint returning to the Wild earns a respectable 82. His defense looks a bit weak but that is mainly due to weight on defensive awareness with overalls. He may have a little bit more offensive upside than these stats would show but there is nothing terrible about his stats.
Mike Reilly - 80
Reilly has been weighted a little wrong with his offense being a little low and his defense being a little higher than it should be.
Nate Prosser
And then last, and possibly least Nate Prosser who at 79 is a standard 3rd pair/7th defenseman in terms of NHL17. He has just very basic and low offense stats and some decent defense which end up making a good Nate Prosser.