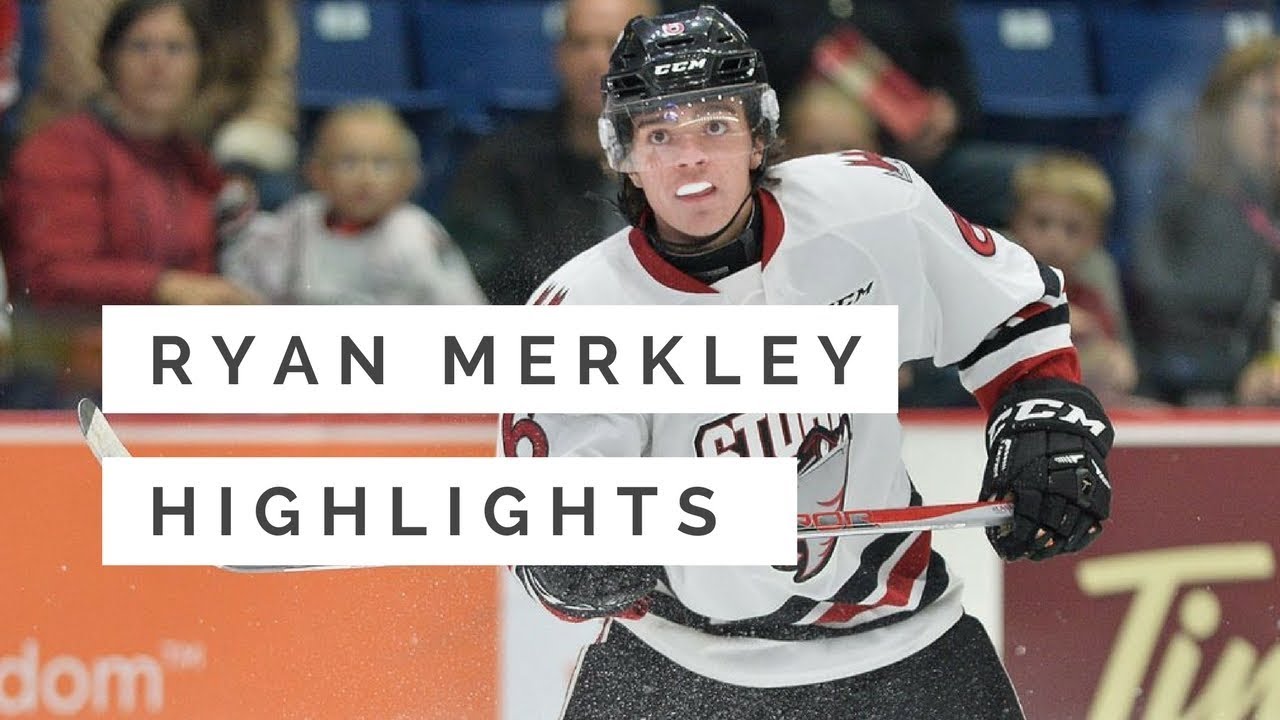 It's NHL Draft season, and Zone Coverage is highlighting a dozen NHL Draft prospects that could be taken by the Minnesota Wild at pick No. 24 of the first round. 

 

Ryan Merkley - D

6 feet, 170 pounds

Guelph Storm (OHL)

63GP-13G-54A-67P

Wildest Comp: 

 

Merkley is a puck moving defenseman if there ever was one. He's a smaller guy, but can work magic with the puck on his stick. This may be too high of praise, but that sounds something like Jared Spurgeon. There are a lot of similarities in a good way, and Merkley may even be more offensively talented than Spurge, but, where they differ is that Merkley isn't nearly as responsible of a defender as Spurgeon. He's a real feast or famine Spurgeon in fact, using his high level skills to try to hurt the opponent, and sometimes having to using them to save his bacon when he gets caught.

 

I'm not a scout:

 

Similar to the previous boom-or-bust prospect Grigori Denisenko, Corey Pronman of The Athletic loves the upside of Merkley, having him round out the top 10 of his top-74 skaters list. Also similar to Denisenko, McKeen's Draft Guide is a little more bearish at 31st, noting Merkley's defensive flaws, and even mentioning some supposed character flaws that have been rumored about him as well. However, the mock draft in McKeen's has Paul Fenton and the Wild selecting Merkley at 24. SBNation's mock draft saw the Sharks taking Merkley at pick 21, which might not even be the highest the Merkley could be drafted, depending on which source you trust.

 

If you feel like being positive:

 

If you're into Fenton taking home run swings, Merkley is one of them. If he can be coached into better defense, and that something that can be taught, his natural offensive wizardry is something that is rare in a defender. Also, Merkley is an ever-coveted right-handed-shot defenseman, which is so rare you see players like Taylor Hall dealt for them regardless of their talent.

 

If you want to be negative: 

 

Usually words like 'uncoachable' and 'turnover machine' aren't something you want to hear about a draft prospect. Despite Merkley's gifted skating and feel, if his attitude and defensive prowess are bad enough to have him slide this far in the draft, you're probably fair in wondering if he'll ever come around.

 

Tell your friends: 

 

"Sounds like this kid is super talented, but is kind of a s-head. We'll see if he's as good as Spurge like everyone says he could be." 

 
---
Stay up to date on the Wild offseason with Giles & The Goalie!