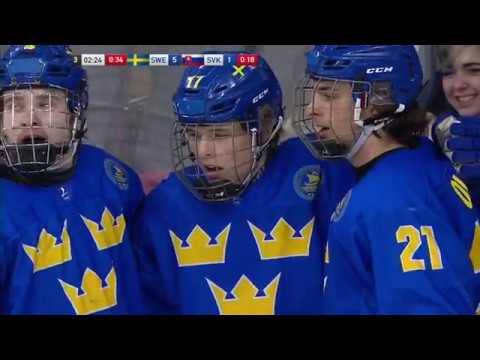 It's NHL Draft season, and Zone Coverage is highlighting a dozen NHL Draft prospects that could be taken by the Minnesota Wild at pick No. 24 of the first round. 

 

Jonatan Berggren - RW

5-foot-10, 185 pounds

Skelleftea (SuperElit)

38GP-18G-39A-57P

Wildest Comp:

 

This is high praise, so I'm going to try to temper it a bit, but this kid is a lot like Parise-lite. He's an undersized winger who still possesses good lower body strength and plays with a fearlessness that negates his lack of size. With the puck, Berggren is a bit of a beast, with great skating and stickhandling that make up for a run of the mill shot, which also sounds like ZP.

 

I'm not sure he spends as much time in front of the net as Parise does, but he hasn't had to, playing in his Swedish Junior league. 

, he looks a little like a man among boys.

 

I'm not a scout:

 

Berggren is a late riser in the draft, really gaining some helium this season as its wore along. This may have contributed to his ranking in the McKeen Draft Guide at 28, while Corey Pronman of The Athletic is more of a fan, putting him at a familiar No. 24. He didn't even last that long in the SBNation draft, where the Senators added the poor lad to their tire fire at pick 22.

 

If you feel like being positive: 

 

It's hard not to like all the things I've read about Berggren, and picking a tenacious Scandinavian isn't that far outside the realm of possibility for the Wild. What sets Berggren apart is his offensive skill and fire, the latter of which may have as much to do with him achieving success as the former. Also, as we see with Parise, that style of play can really endear yourself to fans.

 

If you want to be negative: 

 

And that style of play can also get your sternum broken. Size is important in the NHL for many reasons, and that's one of them. But there's always a catch. Berggren has signed a four-year contract with Skelleftea's big team in the SHL, so it's entirely possible we have a Granlund-type situation where he might be stuck in Sweden for a season or even two longer than Wild fans would like.

 

Tell your friends: 

 

"I've read that he's super talented, but he's a smaller guy and he's also signed with his Swedish team for a bunch of years, like that frickin' Russian kid."

 
---