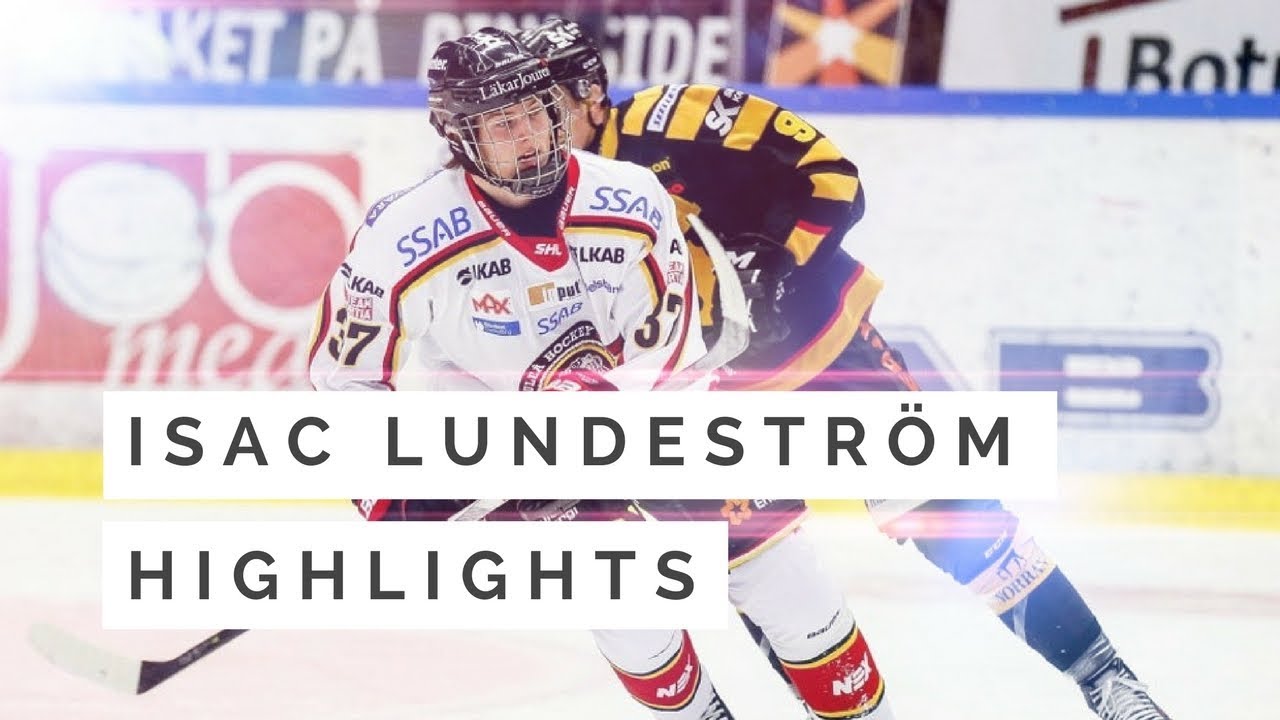 It's NHL Draft season, and Zone Coverage is highlighting a dozen NHL Draft prospects that could be taken by the Minnesota Wild at pick No. 24 of the first round. 

 

Isac Lundestrom - C

6 feet, 185 pounds

Lulea (SHL)

42GP-6G-9A-15P

Wildest Comp: 

 

I called Niagara center Akil Thomas a 'Bizarro World Koivu', but Lundestrom might be a real-world Koivu. Lundestrom is a very talented center, with good hands, a good variety of shots and he showcases his offensive talents

. He's shown his maturity as a hockey player by playing in the SHL, Sweden's top league for two seasons now, and he had the most point production in that league for draft-eligible players not named Dahlin.

 

The one knock on Lundestrom, much like Koivu, is that he probably focuses on being defensively responsible more than he probably should. While Koivu has better size, Lundestrom's speed has been said to put defenders on their heels on occasion, which Koivu has probably never done.

 

I'm not a scout:

 

Lundestrom's detractors even note that he's incredibly responsible and mature for his age, and has plenty of hockey talent to go with defensive tendencies. The Athletic's Corey Pronman puts him 31st, citing those exact qualities, and McKeen's Draft Guide team of experts like his game even more, listing him 19th. The SBNation mock draft had him going 18th to the Blue Jackets, which might be as high as we see Lundestrom go, even in a draft relatively short on good centers.

 

If you feel like being positive: 

 

Hearing Koivu's name might make some Wild fans' blood boil, but that doesn't mean that A.) It would be a terrible pick to take a player with such skills or B.) Lundestrom can't improve his offensive prowess and use it in ways Koivu just doesn't flash often.

 

If you want to be negative: 

 

Lundestrom is a fairly safe pick, and one that has been the trademark of Wild drafts over the years, with only a few exceptions. While his upside might now offensively is higher than what we currently think of Koivu, it's probably even more likely that he never reaches that kind of offensive ceiling.

 

Tell your friends: 

 

"So they basically drafted a Koivu clone."

 
---