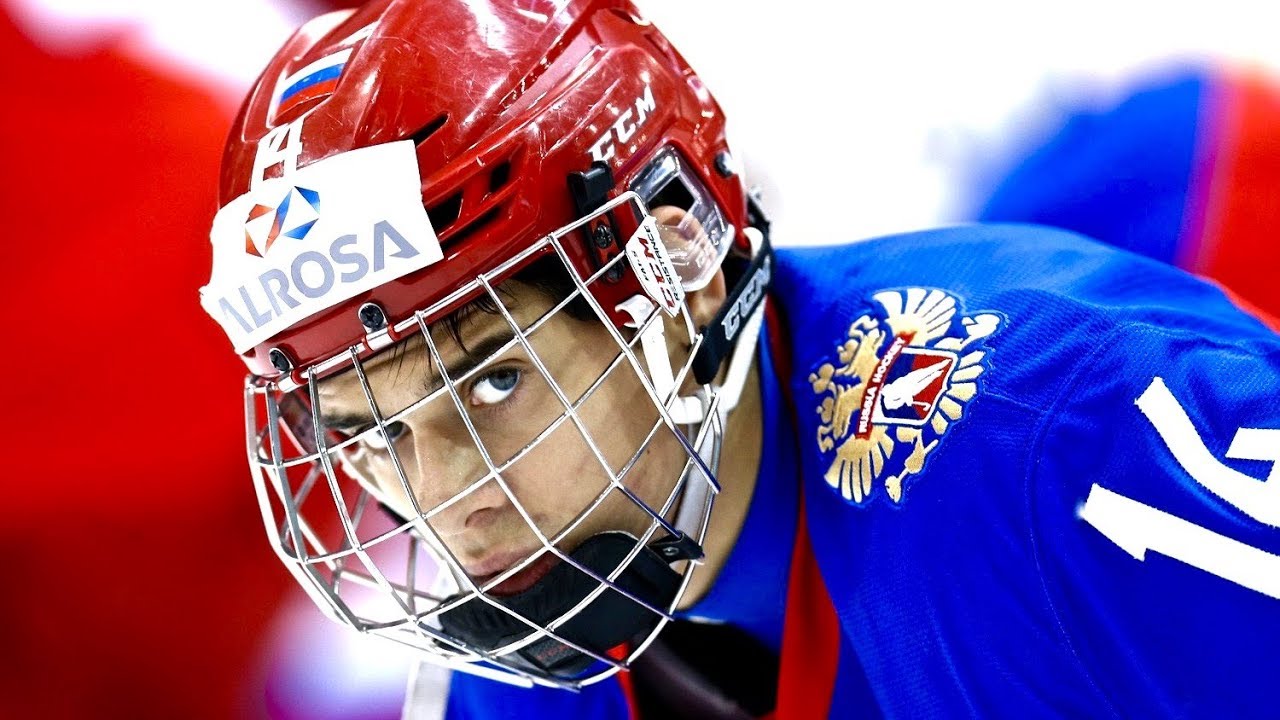 It's NHL Draft season, and Zone Coverage is highlighting a dozen NHL Draft prospects that could be taken by the Minnesota Wild at pick No. 24 of the first round. 

 

Grigori Denisenko - LW

5-foot-11, 176 pounds

Loko Yaroslavl (MHL)

31GP-9G-13A-22P

Wildest Comp: 

 

I'm going to lose roughly half of Wild fans with this, but this guy is Tom Vanek with the Wild -- at least right now. Denisenko isn't a real gritty player, and leans more towards playmaker than sniper. All of that being said, like Vanek, Denisenko has a tremendous amount of hockey skill that could be tapped into. Unlike Vanek, Denisenko has a bit of a dirty streak in him, as he was suspended for a knee on knee hit last season and Denisenko seems to put forth a more effort on defense. Even for a Russian, the opinions on this kid are all over the place, which also likens him to the former Gopher.

 

I'm not a scout:

 

As I mentioned, no one is really sure about this kid. Corey Pronman of The Athletic loves him, ranking him 14th and calling him dynamic and his vision high-end. McKeen's Draft Guide, being more of an aggregation, had Denisenko 27th, noting the scouts that aren't as sold on his unimpressive production in Russian juniors and other lower competition. In the SB Nation mock draft, the Wild were sniped from Denisenko by the Ducks at pick 23.

 

If you feel like being positive: 

 

Given the variety in his scouting reports, I was pleasantly surprised when I watched a

. Denisenko looked like he was all over the ice, and his time on both the penalty kill and power play for the best team in his league speaks to his overall talent. His shot has been called average, but he shows a knack for offense and pots a goal almost immediately. If nothing else, Denisenko is a home-run swing of sorts for Paul Fenton, and even if it doesn't work out in the long run, you like to see the organization make a move like this over drafting another two-way Scandinavian.

 

If you want to be negative:

 

The Wild drafted another Russian?!?! While that may seem to be a good idea, in some weird roundabout way to lure Kirill Kaprisov, it's probably going to be about as effective as drafting Vladimir Putin himself, and Putin arguably has

to his name.

 

Tell your friends: 

 

"I'm glad the Wild are actually drafting Russians under the new regime, but if this kid ends up stuck over there for like five years too I'm going to draw a Roman bath for myself."

 
---
Stay up to date on the Wild offseason with Giles & The Goalie!