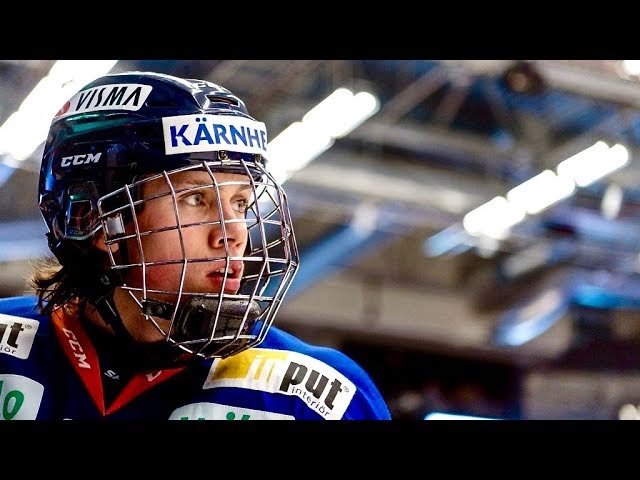 It's NHL Draft season, and Zone Coverage is highlighting a dozen NHL Draft prospects that could be taken by the Minnesota Wild at pick No. 24 of the first round. 

 

Dominik Bokk - RW

6-foot-1, 180 pounds

Vaxjo Lakers (SHL)

15GP-1G-1A-2P

Wildest Comp: 

 

The interesting thing about the German Bokk is that his ceiling is so high, he could be one of the better Wild players anyone can think of. He's not a burner like Zucker or Gaborik, but he's every bit the dangler when we see Nino in top form. It's easy to scoff at that comp, but don't soon forget the upward trajectory Nino was on before playing with a broken leg for nearly the entire 2017-18 season.

 

Also like Nino, Bokk has a lot of refinement left to his game coming from central Europe. Bokk's defensive skills are somewhat panned, and could lead to him falling in the draft, but Nino himself saw much progression in that area en route to being a great defender.

 

I'm not a scout:

 

Bokk is another boom-or-bust prospect, but he probably has even more unknown about him because he's played against such lower competition thus far. McKeen's Draft Guide has him at 18, noting the utter domination Bokk experienced against lower-level competition. Corey Pronman of The Athletic loves Bokk, and has him ranked eighth among skaters, saying his pure skill is up there with anyone in this draft class.

 

So how in the world could the Wild draft him? Well, it happened in the SB Nation mock draft, where Bokk slipped to the Wild probably due to all of his unknowns, and our friends at Hockey Wilderness scooped him up.

 

If you feel like being positive: 

 

Bokk is a steal at 24, I think, and that should probably be the mindset of Wild fans if it happens. There's plenty of development left, for sure, but the

he shows can't be taught.

as he basically walks through a 1 on 3 in the Swedish Junior League.

 

If you want to be negative: 

 

As I've mentioned, this kid is a lot of unknown, and there's plenty of risk involved there. The list of talented players who haven't cut the mustard enough in the NHL is several miles long at this point, and dangling around a bunch of teenage soccer fans is fun, but it's not a great resume.

 

Tell your friends- "I heard this kid is unreal, like a German Dany Heatley in his prime. Could score Funfzig in '27" 

 
---
Stay up to date on the Wild offseason with Giles & The Goalie!