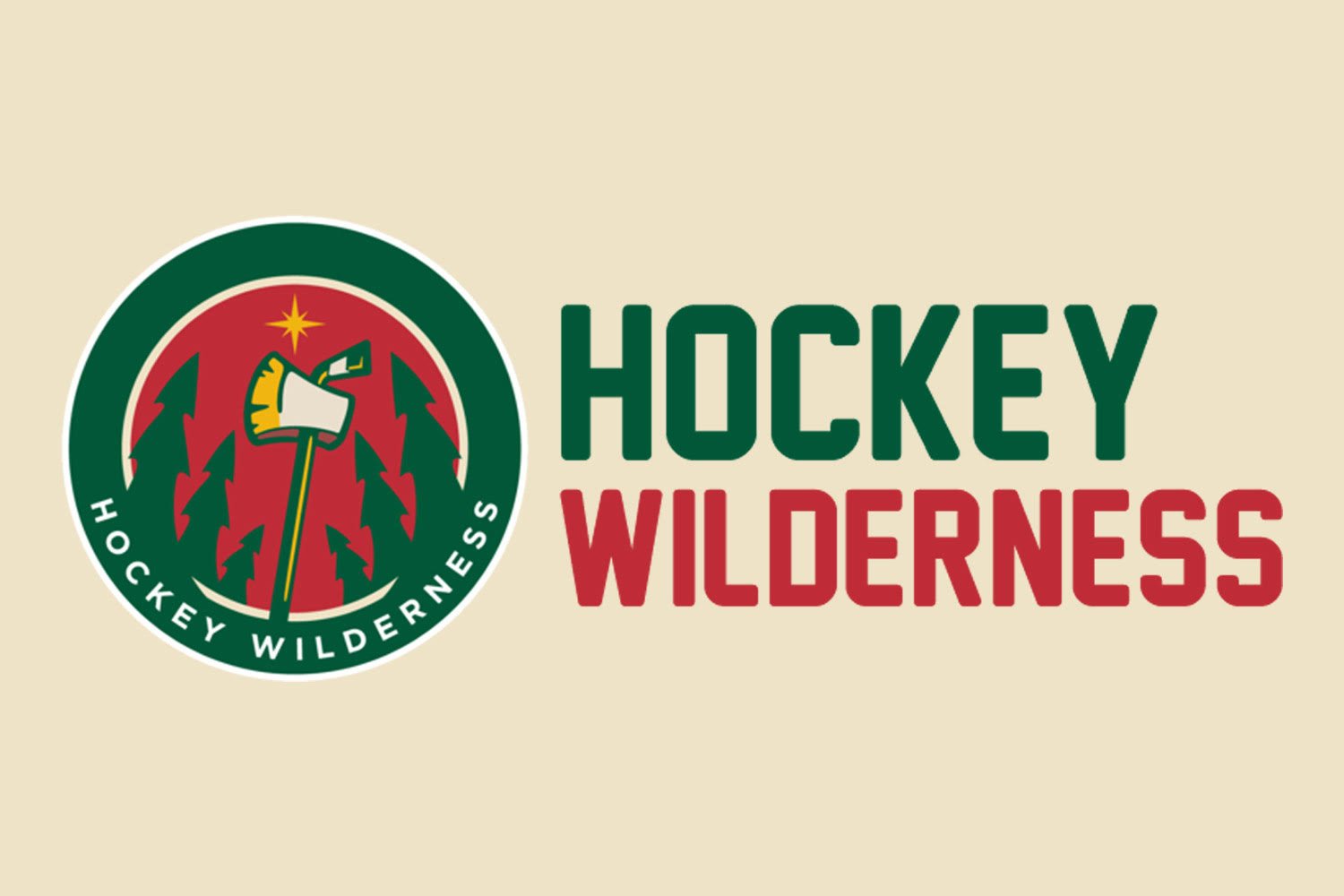 The Minnesota Wild have just passed over the midway point of their season. With a record of 20-18-6 through 44 games played, it has been an interesting season, to say the least.
With an awful first month of the season, including only four wins in their first 14 games, things weren't looking too great for Minnesota. The veteran players looked old and slow, they couldn't get a save, and even worse, their younger core looked completely overwhelmed and unprepared for regular NHL action.
A couple months later, though, and the team has performed much better, going 16-8-6 since the beginning of November and really starting to look more like the team we thought they'd be at the beginning of the season. Veteran players like Eric Staal, Ryan Suter and Zach Parise have stepped up and produced when they've been needed, and the young core of Kevin Fiala, Luke Kunin, Joel Eriksson Ek, Jordan Greenway, Ryan Donato and even Carson Soucy have all been consistently good for a while now, which is a great sign for not only this season, but the future of the team.
The only area that hasn't improved is the goaltending. Devan Dubnyk and Alex Stalock just haven't been great this season, and while injuries and personal health issues have played a role in this, the two will need to be much better if the Wild want a shot at making the playoffs.
So, without further ado, let's dive right into our 2019-2020 Minnesota Wild report cards.
Eric Staal
HW Staff Grade: B+
After a rough start to this season, in part due to injury, Staal has looked a lot more like the player we remember from the 2016-2017 and 2017-2018 seasons. Deservedly so, he was named the team's All-Star representative. With 31 points in his last 34 games, and 33 points (16 goals, 17 assists) in 44 games played this season, Staal has been Minnesota's best player this season, and he doesn't show any signs of slowing down any time soon.
Ryan Suter
HW Staff Grade: B
Suter has been the definition of consistent since signing with the Wild, and an absolute workhorse on the back end. Consistently one of the league's top players in terms of ice time, he has averaged 27:39 in his eight seasons with Minnesota, although the 2019-2020 season has seen a slight decrease down to around 25 minutes a night. Aside from that, he has also had a very good offensive season this year, with 30 points (6 goals, 24 assists) in 44 games played. Overall, Suter is still a good top pair defenseman, and although his ankle injury a couple of years ago has slowed him down a bit, he has looked a lot more like himself this season.
Zach Parise
HW Staff Grade: B-
Like a lot of the players on this team, it was an extremely slow start for Parise. Through the first 12 games, he had only three points (all goals) and just did not look like the tenacious and gritty player that we were used to seeing. He turned it around, though, and has once again played a very tenacious and hardworking game, which has resulted in an uptick in production with 23 points points in his last 31 games played. In total, he has 26 points (14 goals, 12 assists) in 44 games this season. While he has been a bit snake-bitten when it comes to goals lately, he is still the same hardworking and skilled players that he has always been.
Kevin Fiala
HW Staff Grade: B+
After a horrendous start to the season, and with trade rumors starting to swirl around him in late October, Fiala has been one of the Wild's very best players for a couple of months now. Nobody on this team has the skill set and skating ability that he provides. When he hasn't been making high-end plays in the offensive zone, he has been the team's best at entering the zone while also vastly improving his play in his own zone. Although the raw points (25 points in 39 games played) may not look amazing yet, Fiala has shown enough for a long period of time to cement himself as a key part of this team. For now and the future.
Jason Zucker
HW Staff Grade: B-
The previous season was a very trying time for Zucker. Former Wild GM Paul Fenton tried several times to trade him, and it must've been pretty hard to stay focused on the ice. That showed in his production with a drop in points from 64 to 42. Although he has been injured a bit, he has otherwise played well this year, with 24 points (12 goals, 12 assists) in 34 games played. The Wild have also struggled a bit with Zucker out of the lineup. While his future with the team may still be unclear after this season, Zucker has once again had a solid start to the season.
Mats Zuccarello
HW Staff Grade: C+
Minnesota's big free agent acquisition over the summer, Zuccarello was expected to fill the role on this team that Mikael Granlund once filled as their primary playmaker and setup man on the power play. It has been an up and down first half of the season for Zuccarello, and while his 24 points in 40 games don't look that bad, he has had a propensity for turnovers at times, especially in the defensive zone. Still, Zuccarello remains a very good veteran player, and we should expect to see him pick it up in the second half of the season.
Luke Kunin
HW Staff Grade: B-
The 2016 15th overall pick has had a promising first full season in the NHL, finding a role in Minnesota's lineup mainly as a checking and penalty killing specialist. He also brings a ton of energy to the table. With 10 goals and 19 points through 43 games played, Kunin is producing at the rate you'd expect from a middle-six forward. He's no finished product, but he's well on his way to becoming a key cog in the lineup.
Joel Eriksson Ek
HW Staff Grade: B
Eriksson Ek's first two full seasons in the NHL were filled with inconsistencies on the offensive side of the game. While his defensive ability was never in doubt, his shot and status as a first-round pick left you wanting more. Well, this year has been his best yet offensively, with 17 points (3 goals, 14 assists) in 37 games played. He has also been a tremendous two-way player and, at times, a bit of an agitator. Overall, Eriksson Ek has been real good in his role, but we would still like to see him utilize his heavy wrist shot a bit more.
Jared Spurgeon
HW Staff Grade: B+
Long considered one of the most underrated defenseman in the NHL, Spurgeon is once again flying under the radar this season, playing well every game and almost never making mistakes in his own end. While injuries have hampered his performance in the first half of the season a bit, it's mostly been more of the same from Spurgeon, and that is a very good sign thing for this team.
Jonas Brodin
HW Staff Grade: B+
Maybe the least talked about defenseman on this Wild team, Brodin is having a career year this season with Minnesota. With 17 points through the first 44 games this season, he is showing more offense to his game than we've been accustomed to. As usual, Brodin has been excellent at breaking the puck out of the zone, as well as being an extremely reliable presence on the back end for Minnesota. Normally a defensive wizard, who would've thought that Brodin would have more points than Matt Dumba at this point of the season?
Marcus Foligno
HW Staff Grade: A-
After emerging last season as one of Minnesota's best penalty killers, Foligno has not only continued to be a great defensive presence on the 4th line, but he has started to chip in offensively as well, with 16 points (7 goals, 9 assists) in 34 games played this season, he is already within 3 points of his point total from last season. Combine those on-ice abilities along with being a great leadership presence on the team, and you have yourself a player who has had a very good season.
Jordan Greenway
HW Staff Grade: C+
Following his inconsistent start, Greenway found traction when he was put on a line with Joel Eriksson Ek and Luke Kunin, otherwise known as the "GEEK Squad". He really thrived in that shutdown role, and seemed like he was starting to understand just how good a player can be based on his size and strength. Unfortunately, he has fell into a bit of a rut the last couple weeks, and has been too inconsistent this whole season to really have the type of first half that everyone, including himself, would want.
Brad Hunt
HW Staff Grade: B-
After a very hot start to the season, Hunt has solidified a role on Minnesota's third defense pair and second power play unit, and it doesn't seem like he'll lose his spot anytime soon. Although he has seven goals, Hunt hasn't sustained his hot start offensively, and his defensive game can sometimes be a bit iffy, which takes away a bit from his early success. Overall, he is a solid player on this team who fits his role while providing an extra kick on the power play, which is pretty good for a third pairing defenseman.
Ryan Donato
HW Staff Grade: B-
Things started out very well in Minnesota for Donato following the trade with Boston last spring, as he recorded 16 points in 22 games and showed a propensity to shoot the puck — something not very many Wild players had. Flash forward to this year, and it was a downright awful first 20 games for Donato. He wasn't scoring, he was getting pushed around on the ice and overall just didn't look confident. Now, at the halfway point, he has showcased his shot and scored a few highlight-reel goals, bringing his total to eight on the season. His skill set, which is rare on Minnesota's roster, bumps him up a bit, but there are definitely things he needs to work on if he is going to reach his full potential.
Matt Dumba
HW Staff Grade: D
A torn pectoral cut short Dumba's breakout season in 2018-2019, where he had led the league in goals by a defenseman at that time with 12. After a full offseason of recovery, many, including Dumba himself, had high expectations this season. Unfortunately, it has been a pretty awful start to the season for Dumba. He currently only has three goals on the season — the last of which came on November 12 — and his defensive play has been subpar. While the last few games before the halfway point were much better for Dumba, he just hasn't looked like himself at all.
Mikko Koivu
HW Staff Grade: B
Another player who was returning from a major injury, which, in Koivu's case was a torn ACL, has had a pretty good start to the season when he's been healthy. While the offensive totals (13 points in 32 games played) don't blow you away by any means, he is once again an extremely good defensive player and is still one of the best faceoff men on the team, winning on 51.9 percent of his draws. While it would be nice to see him generate more offense, Koivu has had a pretty good season after coming back from such a severe injury.
Ryan Hartman
HW Staff Grade: B
Hartman, a feisty bottom-sixer, has had a good season on the fourth line alongside Marcus Foligno and Victor Rask. He isn't anything spectacular as a player, but he has taken on the role of agitator with flying colors on the bottom line. It's important to have players like Hartman in the mix.
Carson Soucy
HW Staff Grade: A
Considered a long-shot a year ago, Soucy made the Wild out of training camp as the seventh defenseman, and has been very good through his first 41 games this season. Everyone knew that he was a strong defensive defenseman already, but the biggest surprise has been his offensive ability. With 10 points (5 goals, 5 assists), he has shown a solid sense of creativity and isn't afraid to carry the puck into the offensive zone — something many didn't expect to see from him very often. Soucy has easily been the biggest surprise on this year's roster.
Victor Rask
HW Staff Grade: C
Expectations were pretty low for Rask after having 23 uneventful games with Minnesota after being acquired in the Nino Niederreiter trade last season. But, with a clean bill of health, Rask has actually been serviceable NHL player this season, and has found a fit on the fourth line with Marcus Foligno and Ryan Hartman. With the expectations around Rask being so low, we gave him a bump up in grade. Still he's been far from fantastic.
HW Staff Grade: D
The month of October was pretty terrible for Dubnyk as he was going through his worst struggles as the starting goalie of the Wild. Even now, with a record of 8-10-2, a GAA of 3.16 and a .898 SV%, Dubnyk hasn't really gotten back to his old form. Although, he has been dealing with a personal family health issue involving his wife since November, and one can obviously understand that that could be playing a role in his performance. Overall, it's been a bad season for Dubnyk, and he will need to play much better if the Wild want any shot at making the playoffs.
Alex Stalock
HW Staff Grade: C-
For the most part, Stalock did an admirable job filling in for Dubnyk during his absence, as the team went on an 11-game point streak in that stretch, and overall just seemed to be getting much better play from everyone on the team. But lately, things have not been going well for him. His numbers are down to a 3.01 GAA and .903 SV% in 22 games played. That is just not good enough for this team. Stalock stepped up when he needed to early on, but his played has started to revert back closer to what he actually is — an average backup goaltender.