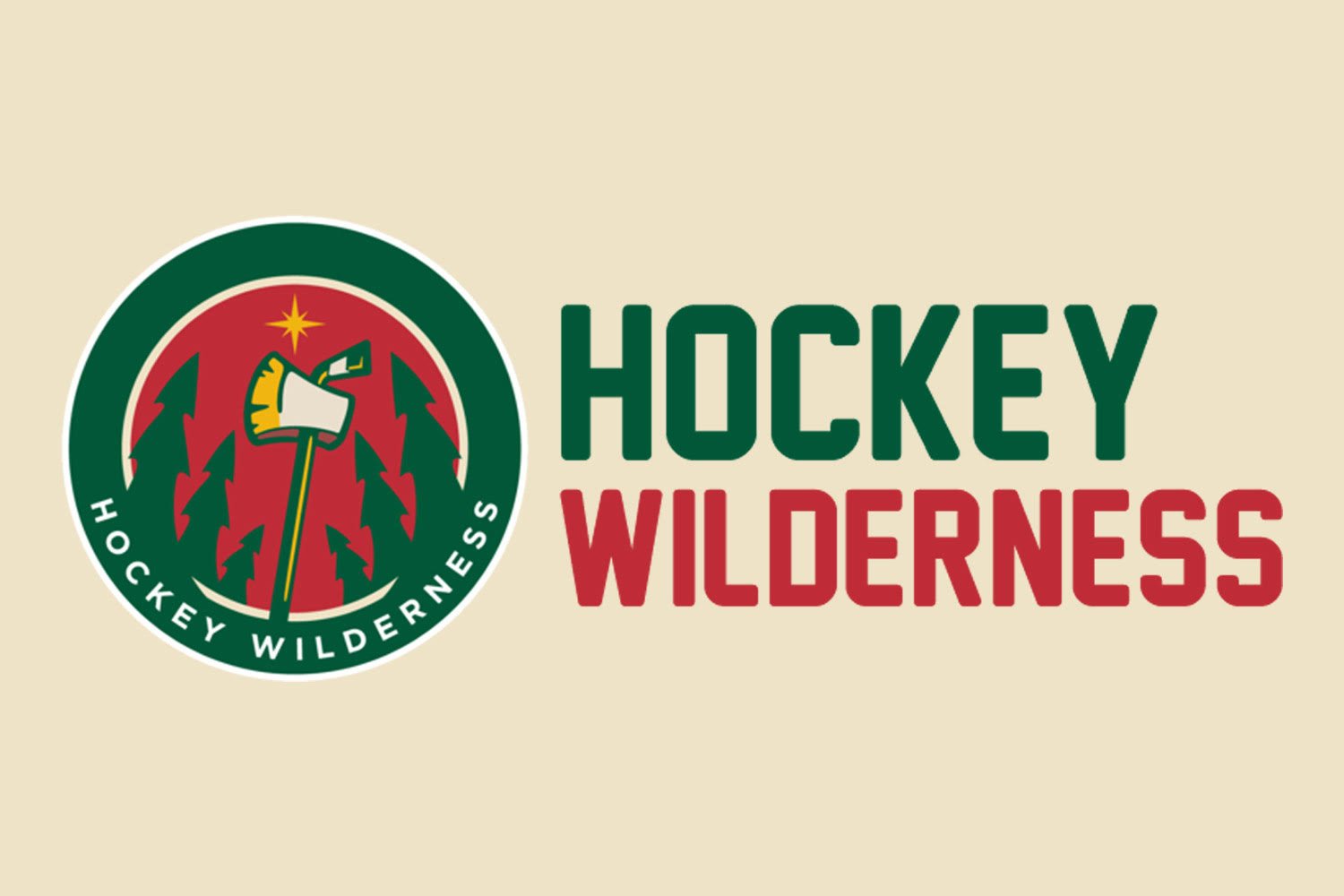 As the holiday break approaches, it's a good time to take a look at how the Wild's prospects around the world have been doing. The Wild have at least two captains at the World Juniors this year with Luke Kunin and Joel Eriksson-Ek captaining their respective teams. Kirill Kaprizov is also expected to be in a big role with team Russia.
Kirill Kaprizov
Kaprizov has 15 goals and 15 assists in 37 games. He has already beaten his point total of 27 from last year and has currently the 3rd best all-time KHL Under 20 season behind Evgeni Kuznetsov's 2 KHL seasons. After his real hot streak, he has cooled down a bit and last played in the KHL on the 8th of December having 2 points in the game. The young Russi has been putting up points reasonably well with some bad streaks in between.
Luke Kunin
He has 11 goals and 6 assists through 16 games for Wisconsin. I don't follow college hockey so we go to Jack Van Thomme for more insight on Kunin's play.
Joel Eriksson Ek
The former first round pick who saw nine NHL games this year has only 2 points in 7 games since returning to the SHL after his debut where he had a goal. Three points in eight games isn't terrible in the SHL especially since Färjestad isn't the greatest team with them sitting currently at 7th in the standings. He was named captain for the Swedish U20 team and he will be playing in a big role for the Tre Kronor.
Alex Tuch
Tuch has started to pick things up in Iowa with 16 points in 30 games, and 3 points in the last 5 games. He is currently 3rd on the Iowa Wild in scoring along with Jordan Schroeder, who has 5 fewer games, and Teemu Pulkkinen, who has played 10 fewer games just ahead of him. Tuch has been good for Iowa even when he isn't scoring points. He could see some NHL time toward the end of the year if he keeps on improving. The 2014 first round selection of Minnesota has 59 shots on goal which is 4th best on the team. The former Bsoton College Eagle is the only Iowa player with 30 games played. Tuch carries a +6 rating.
Mike Reilly
Reilly in his second season with the Wild has 12 points in 18 AHL games, but no points in 9 NHL games. Reilly was expected to take an NHL roster spot at camp. Inconsistency has now dropped the former Golden Gopher to the AHL with Nate Prosser and Christian Folin playing well. His AHL scoring pace been good recently with 3 points in his last 4 games. His 49 shots on goal rand 6th on Iowa but his per game pace is 3rd among team leaders with him being ahead of Schroeder and Tuch but behind Bertschy and Pulkkinen.
Mario Lucia
Lucia has 3 goals and 6 assists in 22 games. He has fallen at worst to a healthy scratch. The son of the Gopher hockey coach hasn't really been the greatest but he also hasn't been that bad. He is only a -3 on a team with 3 plus (+) players isn't  that bad even if it is tied for 19th on the team.
Gustav Bouramann
Bouramann has been a bit disappointing this year. With only 1 goal(!) and 15 assists in 32 games in the OHL he has fallen off his pace for the last two years quite badly. You can't even say it's a bad team since they are leading their division and are tied for 1st in the league. Bouramann didn't even make camp for Sweden's world junior team but that was somewhat expected with their NHL top prospects like Oliver Kylington, Lucas and Gabriel Carlsson, and Jacob Larsson.
Gustav Olofsson
The Goose has 12 points in 28 games with Iowa this year and has been one of their leading defensemen. He isn't an offensive defenseman so his point total is quite good. He also saw some NHL-action already and showed that he can survive in the NHL and could be looking for an NHL roster spot sometime soon.
Jordan Greenway
On a stacked Boston University team Greenway has been a surprisingly big piece. He currently has a point per game average with 6 goals and 10 assists in 16 games. Greenway hasn't been carried by the top talent on the team. He has actually been good for them. Greenway ranks 3rd on BU in shots and second in points behind Patrick Harper (Clayton Keller has 5 fewer games, but only 1 point less than his much larger teammate). Greenway has posted a sizable 13.6 sh%.
Kaapo Kähkönen
After a really rough start to his season Kaapo Kähkönen has improved taking his first 4 wins. His GAA is 2.51 and sv% is .917 which isn't awful. However, his current rank of 12th among all goalies in the 15 team league in sv% is leaving fans wondering about him as a prospect. Considering his team is last in the league it'shrd to to wonder if its him, or the players in front of him
Dmitry Sokolov
The 2016 7th round pick is shooting holes in the net. He has 22 goals and 8 assists. He has a point per game average with 30 points in 30 games and is -21. Sudbury isn't even that bad of a team as they are in 2nd place of a weaker division. It's tough to tell what Sokolov can actually do as an all around player, and unfortunately we won't get the chance to see him at World Juniors as did not make Russia's WJC team or camp. He is on pace to score 50 goals in the OHL which only 4 players did last year (Christian Dvorak, Alex Debrincat, Andrew Mangiapane and Michael Amadio). Three of the four were also older in the season than Sokolov is now.
Others: