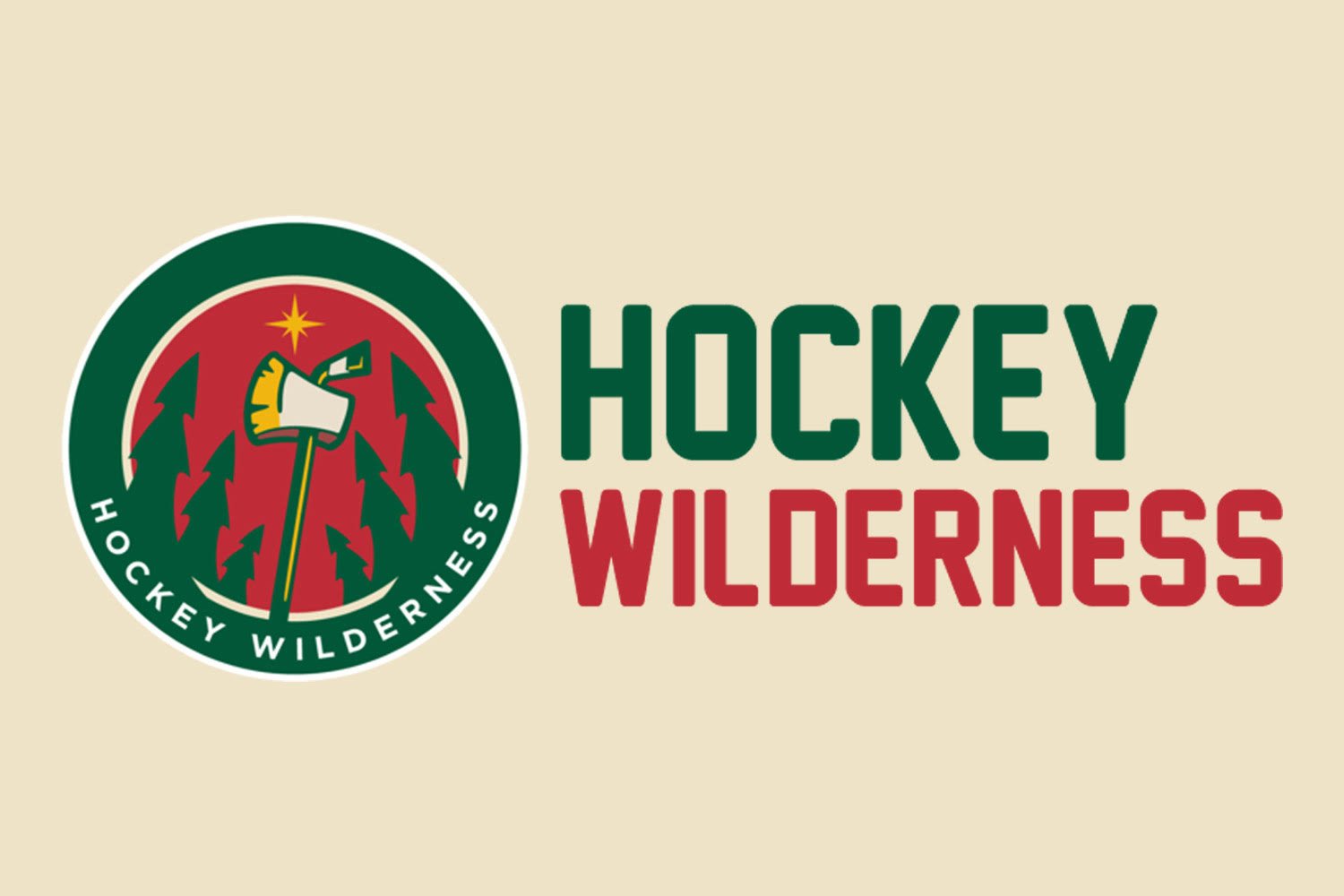 The Minnesota Wild were riding high just three days ago. After dispatching the Division Rival St. Louis Blues 8-3, all seemed right in the State of Hockey. Minnesota gained a good amount of separation from the glut of Western Conference Wild Card teams. Eric Staal wrapped up a scintillating February that propelled him into Hart Trophy consideration.
Things sure shifted in a hurry.
Minnesota's road woes struck them again to start the month of March. First, Minnesota dropped a very winnable game in Arizona, surrendering 4 goals in the third period against the NHL's worst team.
Tonight saw the Wild getting blown out to the tune of 7-1 at the hands of the Colorado Avalanche. The Avalanche, a long-time punching bag for Minnesota in the Parise-Suter era, have now humiliated Minnesota in each of their past two meetings in the Pepsi Center.
The Wild were very out-of-sorts tonight in a game defined by defensive miscues and limited offensive pressure.
But the real story tonight was Nathan MacKinnon. Staal took the MVP spotlight this week, but MacKinnon put in an incredible game that should grab the attention of Hart voters.
The Wild simply didn't have any answers to MacKinnon's speed. He disrupted the Wild's blue line all night, whether it be by picking their pockets, or blowing past them as if they were turnstiles.
The Avs struck first 10 minutes into the game, where Samuel Girard made a spin move and found Mikko Rantanen at the point. Rantanen took a shot, which was deflected past Devan Dubnyk by Gabriel Landeskog.
From then on, it was the Nathan MacKinnon show. On a power play following a Staal cross-check, MacKinnon found himself in the slot on Dubnyk's blocker side. MacKinnon then beat Dubnyk above his glove, ringing it in off the top corner of the net to make it 2-0. The Wild would finish the first down 2-0. Bad, but not insurmountable.
And then the Avs made it insurmountable. An odd-man rush 6 minutes into the period led to a Tyson Barrie goal. MacKinnon entered the zone, then found Rantanen, who found Barrie between the circles with no one in front of him. Two minutes later, MacKinnon notched his second of the evening. He collected a Girard breakout pass at the Wild blue line, then weaved through 3 defenders to beat Dubnyk. The play was challenged for an offside call, but the goal stood, making it 4-0.
Two minutes later, another line got in on the action. Carl Soderberg flipped a bad-angle backhand shot towards Dubnyk, which was deflected in off Staal's skate. Dubnyk's night was over, but the Avs weren't. Two minutes later, MacKinnon faked a wraparound attempt, only to find Rantanen on the opposite side of the net. Alex Stalock never had a chance, and Rantanen buried an easy goal to make it 6-0.
The Wild would finally get on the board when Mikko Koivu tapped in a Zach Parise rebound, but the game was long over, and the Wild went into the second intermission down 6-1.
For good measure, MacKinnon got one last laugh in the third period. Daniel Winnik lined up MacKinnon for a hit (or charge? You decide) but MacKinnon rid of the puck to Blake Comeau, who then found Matt Nieto for the Avs' 7th goal of the game. That would end the scoring for the night, leaving MacKinnon with 5 points.
Enough can't be said about MacKinnon's performance, which now has him at 4th in the NHL with 76 points on the year. For a team that prides itself on being able to slow down the game, Minnesota did absolutely nothing to neutralize MacKinnon's speed, and it proved to be a match-up nightmare that haunted the Wild all night.
Another major issue with Minnesota calls back towards a running theme in this rivalry throughout recent years. There's plenty of bad blood between the Wild and Avalanche, which often leads to one (or both) teams playing with an elevated level of physicality. This has made for intense games in the past, but many times, it can be to the detriment of the team that goes out of their way to be physical. Tonight, it seemed to work against Minnesota.
MacKinnon's first goal was set up by Staal's cross-check. MacKinnon's second goal was enabled in part by Nick Seeler losing his stick in a wrestling match with Rantanen. Players seemed to put themselves at risk to odd-man rushes trying to get bodies on Colorado.
All in all, it was a disastrous back-to-back for Minnesota, who gave up 12 goals in 2 games. It was the 12th time in 65 games where the Wild surrendered 5 or more goals. Five times have been against Central Division opponents, and this has been the second time they surrendered 7 goals to the Avs. Minnesota is going to have to do more to prevent these types of breakdowns on the road if they want to hold onto their increasingly-less-cushy playoff positioning.
The good news is that Minnesota will be returning home on Sunday to play the moribund Detroit Red Wings at 7:00 PM. Make sure to stop by Hockey Wilderness for coverage of that game, and more!