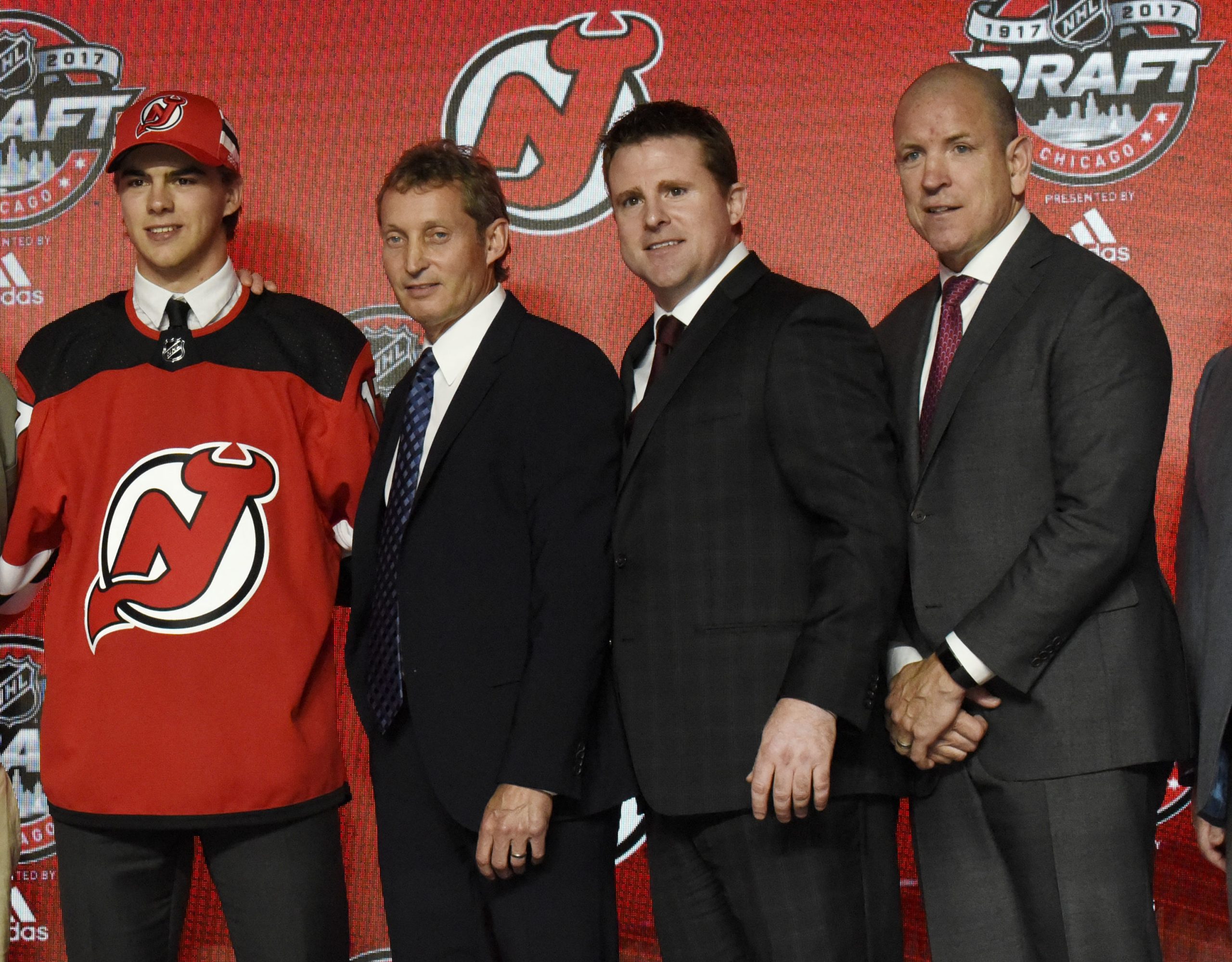 After Monday's announcement that Don Waddell was removing himself from consideration for the Minnesota Wild general manager position and signing a contract extension with Carolina, the list of top candidates for the Minnesota job now narrowed and will continue to do so in the coming weeks.
Another front runner for the job is New Jersey assistant general manager Tom Fitzgerald, who was the runner up for the Minnesota general manager position in 2018 but lost out to Paul Fenton.
Fitzgerald, 50, has been with New Jersey since July 2015 serving as assistant general manager to Ray Shero. Fitzgerald also serves as the general manager of New Jersey's AHL affiliate in Binghamton (previously Albany), a position he was named to immediately upon his hiring as well.
This is the second time Fitzgerald has been hired to serve under Shero in a front office. The first instance came in Pittsburgh when Fitzgerald was hired in 2007 as director of player personnel. He was promoted to assistant to the general manager in 2009 before working up to assistant general manager in 2014. He held that position until his move to New Jersey in July 2015.
With Fenton as the clear cut favorite last May, Fitzgerald worked his way into the conversation as he interviewed well with Wild owner Craig Leipold and COO Matt Majka. He reportedly has a charismatic personality, which would be in clear contrast to Fenton during his brief stint as Wild general manager.
The past two seasons, Binghamton has missed the postseason and has finished in the bottom five of the AHL standings in both seasons. In defense of Fitzgerald, New Jersey does have a below-average prospect pool despite having the number one overall pick two out of the past three seasons. Player development has not progressed like Fitzgerald has hoped in Binghamton over the past year, and he has made that a point of emphasis this offseason.
Between his charismatic personality and working under one of the better general managers of the past two decades in Shero, Fitzgerald is an appealing first-time general manager option should Leipold and Majka go that route again.
Before his time in the front office, Fitzgerald was a 17-year veteran of the NHL, spanning seven teams. He amassed 329 points in 1097 games and was a part of the 1996 Panthers team that went all the way to the Stanley Cup Final. Fitzgerald was also a part of the inaugural Predators roster in 1998 and was team captain for that season.
The Athletic has reported that Fitzgerald has yet to interview for the vacant position but the Wild have sought permission from New Jersey to speak with him again this offseason. With the Wild trying to get the position filled before the end of the month, it is logical to assume that an interview with Fitzgerald could come within the next week.
Fitzgerald will be battling for the job alongside Ron Hextall, Bill Guerin, Scott Mellanby and Mark Hunter.
Never Miss an Episode of Giles & The Goalie!
http://zonecoverage.com/wp-content/uploads/2016/05/itunes.jpghttp://zonecoverage.com/wp-content/uploads/2017/05/Podcast-header-Image-City-1.jpg