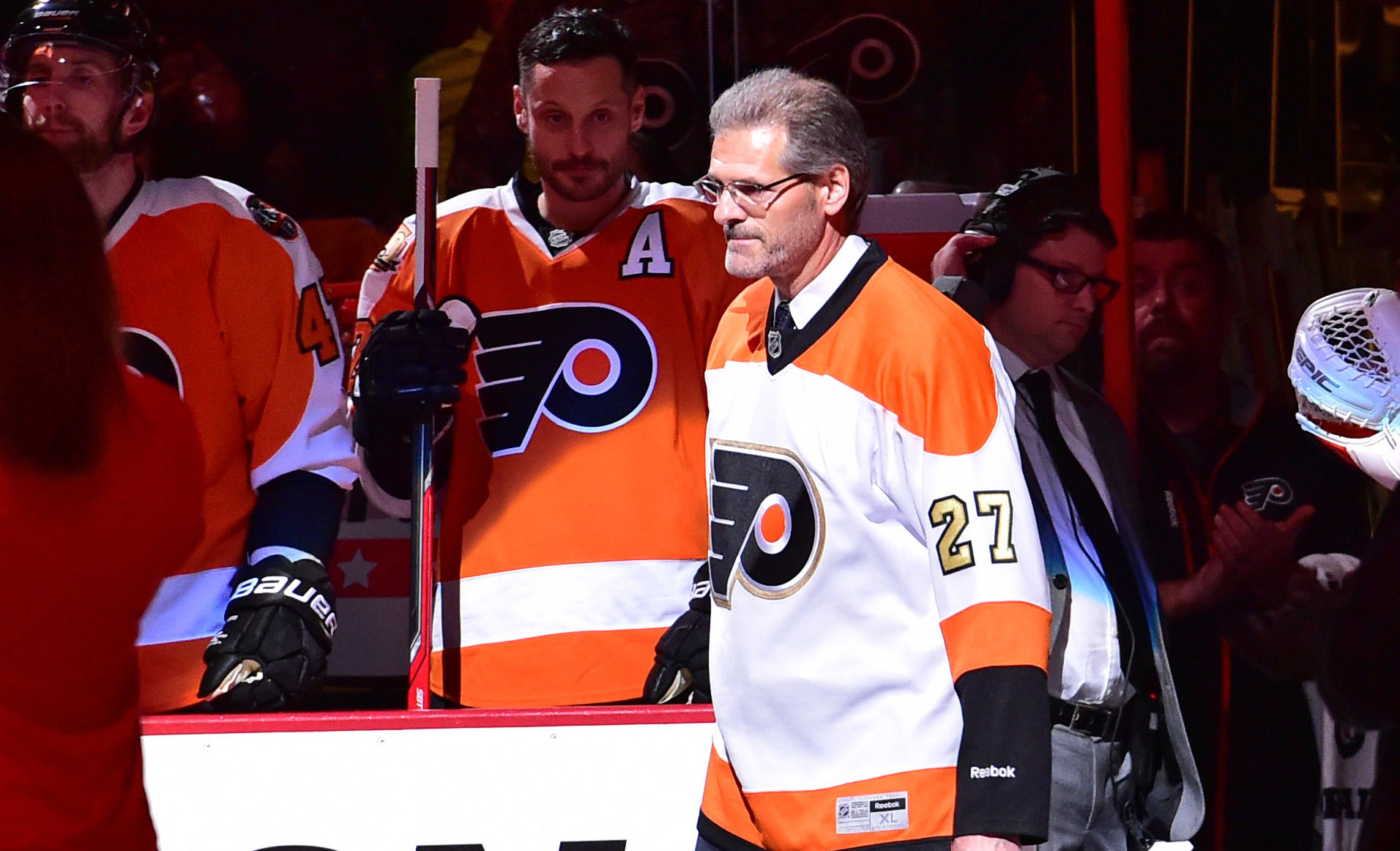 After Paul Fenton's sudden and shocking firing last week as Minnesota Wild general manager, owner Craig Leipold already began the interview process with a couple of potential candidates for the vacant position. One of those candidates interviewed was former Flyers general manager Ron Hextall, whose name was instantly linked with the position.
Hextall enjoyed a four-plus year reign as Flyers general manager, taking over for Paul Holmgren who was moved upstairs to president of the team. Hextall was dismissed on Nov. 26, 2018, after he and Holmgren had philosophical differences as to how the team should go forward.
As Hextall is now being considered for the vacant position in Minnesota, here is a look at the good and bad traits we learned from his time in Philadelphia.
The Good
Maneuvered the Flyers out of Cap Hell
This point will endear Hextall to Wild fans, as the Wild are often to be considered in "cap hell." When Hextall inherited the Flyers from Holmgren, he took over a team that was pushed right up to the salary cap with plenty of bad contracts on the books. Through buyouts or trades, Hextall was able to put the Flyers in a much more flexible place financially, as referenced by the $13 million in space that his successor, former Wild general manager Chuck Fletcher, currently has.
The Wild are not anywhere close to where they used to be in terms of being crunched to the cap. But no doubt Hextall would be able to bring them more financial freedom if he was hired for the job.
Built-up one of the best prospect pools in hockey
Another area of concern for the Flyers when Hextall was hired was the Flyers' prospect pool, which was one of the worst in the league. Fast forward to present day and Philadelphia currently boasts one of the best pools in the league. A fact that can be attributed to the abundance of picks that the Flyers had under Hextall thanks to trades he made.
Number of Flyers draft picks by year under Ron Hextall:
2014: 6
2015: 9
2016: 10
2017: 9
2018: 8
The Wild prospect pool is considered one of the worst in the league and was an area Fenton was trying to address through the draft. But with just two drafts under Fenton and the jury still out on his draft picks, the Wild will still need an influx of talent in their system, and Hextall certainly would be a more than capable candidate to help fix this area of the organization.
Created the Flyers' analytics department
When Hextall met with the media after his dismissal in November, he noted that he helped created the Flyers analytics department, which features two full-time employees and used several consultants over the years. Hextall referenced how he loves to look at the numbers in that media session, and if hired, would no doubt be relied upon to rebuild the now vacant analytics department after A.C. Thomas was let go and Alexandra Mandrycky left for Seattle.
"Personally, I love looking at the analytics and trying to figure things out," [Hextall] acknowledged. "I've always had an analytic mind. Back actually when I was here scouting, I used to do points per game. I didn't do Points/60 (minutes), but I used to literally do it on my own." - via The Athletic
Fenton was seemingly against analytics from the get-go, and Hextall appears to be the polar opposite. He likes them and values their input into hockey decisions.
The Bad
Management tactics similar to Fenton
Fenton was relieved of his duties last week after myriad problems built up over time. Problems included having a very small inner circle that he only trusted, micromanaging, spending far too much time trying to keep things from the media and being surly with those in the front office who opposed him. Hextall appears to be eerily similar in those regards, which was part of the reason he was dismissed from the Flyers.
"On Friday, Hextall denied mostly veiled accusations he isolated himself from many in the organization, that he was a dictator who didn't seek enough input from others, that he kept the Flyers' brass at a distance. Hextall said he didn't micromanage, but he did in lots of areas. For instance, he wouldn't allow assistant coaches to talk to the media, apparently afraid their message might not match his or coach Dave Hakstol's." - via the Inquirer after Hextall's firing in Nov. 2018
Leipold is no doubt looking for someone who can be a better leader of the front office and help rebuild the brand after Fenton did a great job of tearing it down. Hextall would have to do a good job of convincing Leipold this will not be the case his second time around if he wants to be hired, as getting a strong, clear message out to the front office and to the public will be at the forefront of things the owner is wanting from his new general manager.
NHL roster was inconsistent
While Hextall did a great job of getting the Flyers out of their cap mess, he fell short of expectations when it came to getting the NHL club onto a consistent playoff track. In his four full seasons as general manager, the Flyers made the playoffs twice, losing in the first round both times. In the non-playoff seasons, the Flyers finished near the bottom of the league and got some very high draft picks as a result of those seasons.
One of the bigger reasons Hextall was let go was that Holmgren and ownership felt it was time to push the chips in on the team, but Hextall did not want to. Leipold is seen as an owner who wants to remain competitive and in playoff contention, so would Hextall be willing to make moves he might not otherwise want to in order to satisfy his boss's wishes?
Another issue Hextall had in Philadelphia was he could not find consistent goaltending from his revolving door of netminders. Ironically, the future of the Flyers goal, Carter Hart, a Hextall draft pick, took off after being recalled later in the season after Hextall's firing. With Devan Dubnyk in net for at least the next two seasons, Hextall would not have to worry about it as of yet, but if Dubnyk and the Wild part ways after the two years, Hextall will have to find a permanent solution to goaltender as the Wild do not have a goaltender prospect of note anywhere close to NHL ready.
Head coaching choice
The one head coaching pick Hextall made in Philadelphia was hiring Dave Hakstol away from North Dakota in May 2015. The move became unpopular with the Flyers faithful as seasons went on, and Hextall refused to fire his guy (Hakstol was let go by Fletcher after he took over in December) after questionable lineup decisions and treatment of younger players.
Should Hextall get the job, he would have to decide on the future of current Wild head coach Bruce Boudreau, and if he goes in a different direction, hire a new bench boss. Can he learn from those mistakes with Hakstol should he go a different route? It's another question he will no doubt have to sell Leipold on to earn the job.
---
Never Miss an Episode of Giles & The Goalie!
http://zonecoverage.com/wp-content/uploads/2016/05/itunes.jpghttp://zonecoverage.com/wp-content/uploads/2017/05/Podcast-header-Image-City-1.jpg