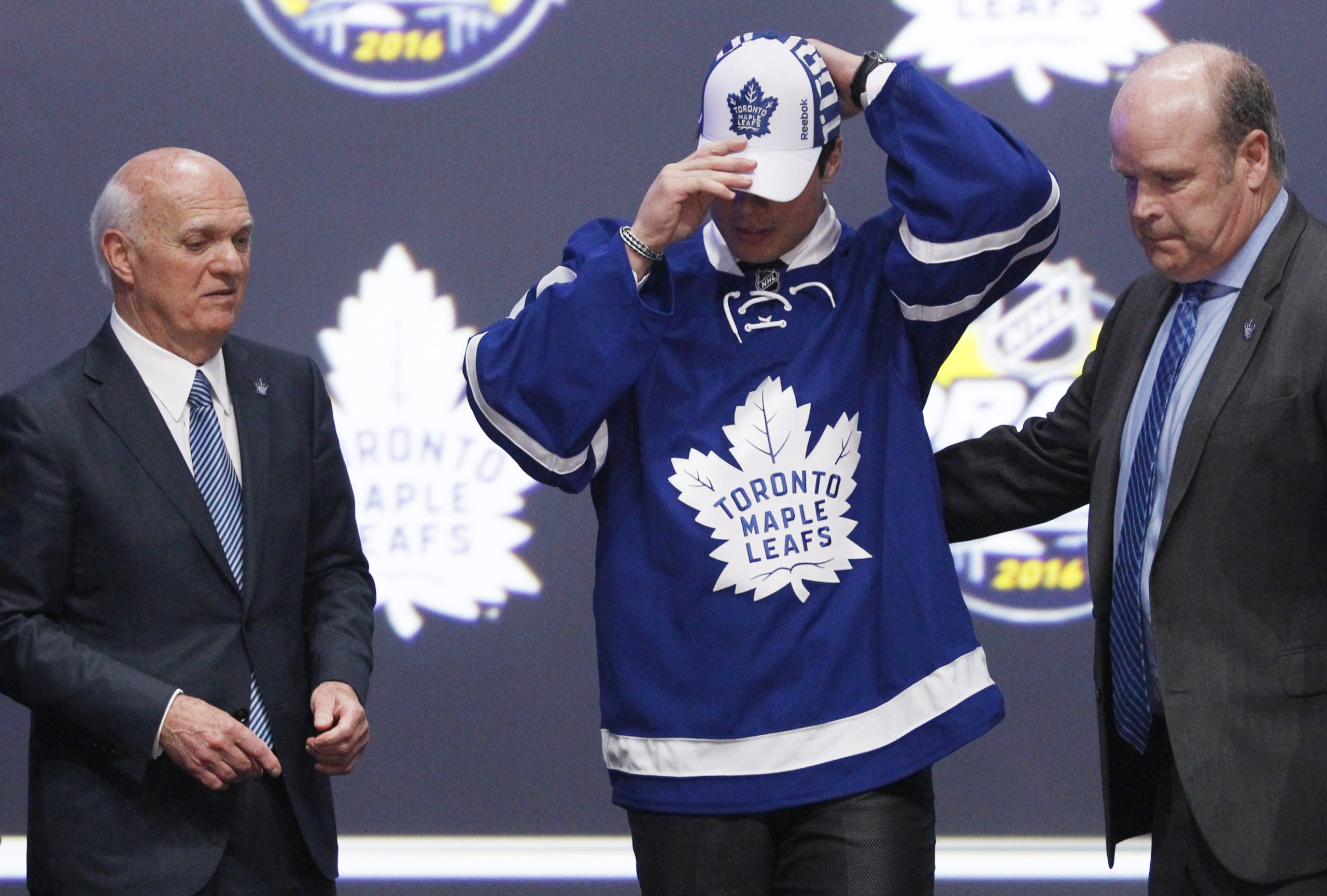 Adding his name into the hat for the Minnesota Wild general manager position is Mark Hunter, who served as assistant general manager for the Toronto Maple Leafs from 2014-18.
Hunter left his position in Toronto after President of Hockey Operations Brendan Shanahan picked Kyle Dubas over Hunter and Lou Lamoriello to be the new general manager in May 2018. Hunter's contract ran through mid-July of 2018, but he left the team at that time and has not been hired back by an NHL team since. He is currently the general manager of the London Knights, a team he also co-owns with his brother Dale.
While Hunter currently runs his Ontario Hockey League team, he awaits a call to be the general manager of a National Hockey League team, a position he has long coveted. After losing out on the job in Toronto, Hunter has also been in the mix for the same position in Edmonton and Seattle but has not been chosen in either instance.
What makes Hunter an appealing option for Wild general manager? He is highly regarded around the NHL as a talent evaluator, as he ran the draft table for Toronto. His most notable selection outside of Auston Matthews in 2016 was selecting Mitch Marner fourth overall in 2015 over defenseman Noah Hanifin.
The setup in Toronto during the time Hunter and Dubas worked under Lamoriello was that Dubas would bring more of an analytical view of prospects while Hunter would use the eye test. But Hunter is not entirely against analytics, as he brought that to the London Knights while in their front office.
But taking a closer look at Hunter's draft results between 2015 and 2017, you find just two other players to have made it to the NHL besides Marner and Matthews: Travis Dermott (101 games played) and Carl Grundstrom (15 games played). None of the 23 other players selected in those three drafts have cracked the NHL roster, including 2017 first-round pick Timothy Liljegren, who has suffered various injuries and has not played a full season since that draft.
[caption id=attachment_53405" align="alignnone" width="2064]

Mark Hunter's draft picks with the Maple Leafs, via HockeyDB.com[/caption]
Outside of Toronto, Hunter has no prior NHL front office experience. He was a 12-year NHL veteran between 1981-93 spanning five different teams. In 628 games, the right-winger tallied 384 points and was a part of the 1989 Calgary Flames squad that went on to win the Stanley Cup.
There is respect around the league for Hunter, and following his stepping down from Toronto in May 2018 there was a belief he would land a general manager position not long after. However, does missing out on Edmonton and Seattle produce red flags as he interviews with prospective teams?
Are clubs not entirely buying into his ability to effectively run a front office? Does his draft record scare off teams upon closer look? What has happened that Hunter has not gotten his dream job after getting so close with Toronto?
Again, these are questions that the Wild brass -- owner Craig Leipold, CEO Matt Majka and executive advisor Mike Modano -- all must do their due diligence on in the interview process.
Hunter will be a top candidate for the position alongside Ron Hextall, Bill Guerin, Don Waddell, Scott Mellanby and Tom Fitzgerald.
Never Miss an Episode of Giles & The Goalie!
http://zonecoverage.com/wp-content/uploads/2016/05/itunes.jpghttp://zonecoverage.com/wp-content/uploads/2017/05/Podcast-header-Image-City-1.jpg