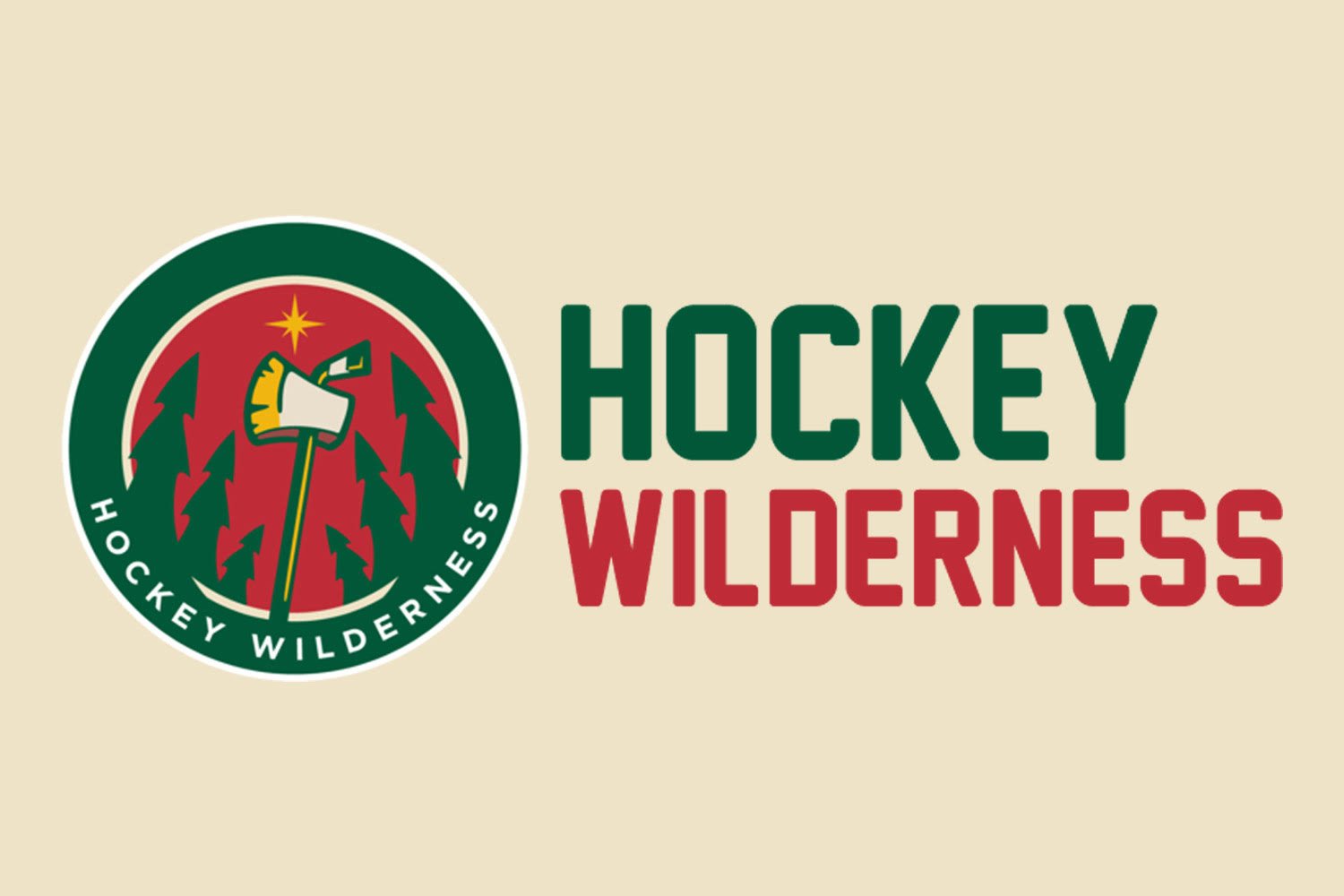 Monday, your Wilderness editors took a look at the left wingers. Today, we give you our grades for the centers.
Bryan- The yearly defense of Mikko Koivu is on, with people now calling not only for the C to be stripped, but for him to be traded. For those of you who think that Koivu can or should be moved, please do yourselves a favor and go watch some more baseball. Koivu has a full no trade clause, is the captain of a team that is building into a long term contender, and loves it Minnesota. To get him to waive his NTC would take an act of Thor. Not to mention the fact that there aren't many teams he would waive his clause to go to that can afford him.
Good luck with the whole "trade Koivu" routine. Morons. On to his grade.
Koivu's 37 points were good for second most on the team, his 11 goals... second on the team, and his 26 assists... you guessed it... second on the team. This, from a guy who is also one of the most defensively responsible forwards in the league, plays on the PK every game, and is expected to lift buildings and scream at people to perform better on the ice while rescuing kittens from trees and putting out fires with his cold, cold Nordic breath. Yes, the expectations for Koivu are a bit out of whack here in Minnesota. Honestly, no two fans even can put together an agreement on what Koivu's role is, they just know that whatever it is, he isn't doing it, and it is all his fault the Wild lose down the stretch and didn't win the Stanley Cup.
In all honesty, Koivu still has the support of the players, and the organization. He finished with a positive +/- for the 6th time in eight seasons, despite constantly being thrown out against top lines and top shut down lines nearly his entire career. He puts points on the board, he makes players around him better. I'm really not sure what people want, but if it is for Koivu to smile pretty for the camera and tell them it is all going to be OK and their mom will love them no matter what... it's not going to happen.
Grade: B
Dan- Koivu has been a great player for the Wild every single season. He has been so consisntent, there just isn't anything new to say. The only thing I could add is that he has been so consistently solid but only show flashes of "beast mode" every so often. He needs to ramp up the quality of his consistency because on a team that lacks offense, we need our captain to step up. B+
Emilie- Oh kaptain, my kaptain. Say what you want about his point production and whether he can lead this team. But I've been in the locker room, and I've seen how the team responds to him. Every single person looks to him, including the hometown hero. However, his point production did take a nose dive at the end of the season. Regardless of what some other people, it was obvious to anyone who watched Koivu play that he was nursing an injury, and the fact that he gave up his spot on the Finnish National Team is just one more check mark towards that idea. B
JS- This season, we've seen Koivu at his best during the first half of the season and at his worst at the end of the season and the playoffs. He had a brutal 4 points in his last 19 games, playoffs included. Now again, for some reason, people want the C stripped off of him. That would be absolutely pointless. Stop.
To recap, his defense was not as solid as last season, his point production was not nearly as high as last season (.25 PPG vs .54 PPG), and he just did not seem to be the force he was. Disappointing, to be sure.
Grade: D+
Dan- Totally underappreciated in my opinion. He lost his offensive touch but he's been our top penalty killing forward. Seriously, he is out there against the best of opposing teams and manages to do a solid job keeping the puck out of the net. Obviously, I wished he scored a bit more but we always knew his offense was a cherry on the top type of deal. B
Emilie- Brodziak had a tough season. Worst +/- on the team by far, only 4 goals despite being on the 1st PP unit, and his overall performance on the powerplay was atrocious. However, he scored the only shorthanded goal of the year for the Wild, and he held the 3rd line together to be a pretty decent checking line for most of the season. Major disappoint though. D+
JS- Once the Wild #SignedBrodziak, he reverted back to normal 3rd liner status. He wasn't bad by any means, the effort was there and he gets matched up against some good offensive players, so he has some of the toughest minutes on the team. I think it would have been unfair to expect the kind of numbers he put up last year bouncing around on every line, being the poor man's Mikko Koivu in the captain's absence, and playing in a contract year. I did crunch some numbers during Emilie and I's debate that showed that Brodziak's production was actually better when he had less ice time last year, but this year, he wasn't used as an offensive player in the same capacity as last year. This, and little support from his linemates overall led to his lowest career point per game average. By no means does this mean he had a bad season, but it certainly wasn't a #SignBrodziak campaign either. GRADE: C
Bryan- I was hard on Cullen with mid season grades. I heard about it for weeks. I still don't care.
I don't think he can repeat it over an 82 game schedule anymore, but that's a different conversation.
Grade: A
Dan- His contract is a pain in the ass but he is one of the better stickhandling forwards we have. Although Zucker was the catalyst, Cullen really is the key piece to the 2nd line. He is quick, he is slick and he plays hard. I want him back next year if he can get a salary cut. B+
Emilie- I am hoping and wishing that Cullen re-signs. Who would have thought at the beginning of the season that this 36 year old player would still play better than most of the roster? When he got hurt, the second line dried up and became invisible. He provided much needed mentoring to Jason Zucker. He did everything you could have ever asked him to do, and then some. A
JS- In what may have been his swan song with the Wild, he finally had the kind of season we were hoping he'd have when he signed with the club. He was arguably the best forward on the team for large chunks of the season and finally got Devin Setoguchi going. It's a shame his injury threw a monkey wrench in the whole operation, because the Wild were really flying. He proved how fragile a team's chemistry can really be.
I can't find much to gripe about his game. He mentored Jason Zucker beautifully, made some ridiculous plays, gave it his all night in and night out and the main difference I noticed from last year: He wasn't trying to do too much nor was he trying to do it all on his own. How many times did he turn the puck over last year trying to Crosby his way through 3-4 defensemen with no support? Probably infinity - 1 times. Matt Cullen certainly made a compelling case for Chuck Fletcher to keep him around. We'll see what develops. If he can muster up another season, even if it were about 80% as good as this season, it would still be a solid investment. GRADE: A
Bryan- The Wild fans' new scapegoat. Konopka was brought in to do four things: win faceoffs (162/267 for 60.7% win %), play tough defense (-4 on the fourth line), take pressure off Koivu on the PK (6:00 TOI SH total), and protect his teammates (117 PIMs, 9 major penalties). Looking back, we see a win, a win, an epic fail, and a... debatable.
Konopka wins faceoffs, and he plays strong defense. He did little in the way of contributing to the offense, but he did a solid job of what he is expected to do. The PK time didn't happen, as Mike Yeo remembered that when you have guys like Koivu and Parise, you put them out in every situation, and you win more than you lose. For fans who want to complain about him taking "dumb" penalties, we can talk, but if you really thought you were getting a Lady Byng candidate, you may want to read up a bit more. Yes, he took penalties in bad situations, and he cost the team at times, but guess what? That's what he does. It's what fourth line players across the league do. It isn't going away.
Grade: C
Emilie- He's got a bunny. And can win faceoffs very well. Off-ice, he's hysterical and leaves everyone in stitches. On ice, he's a liability in practically every way. It pains me to do this, but he receives my first ever (and hopefully last) F. F
JS- The saying goes ''If you can't say anything nice, don't say anything at all.''. So... GRADE: F
Bryan- Ah, phenom extraordinaire, how far you have fallen.
This season's performance was sub-par, even without the hype. He just did not get it done. At all.
Grade: F
Dan- Who would have guess, a rookie looking like a rookie. I was not enamored by his play because, for some reason, thought the best course of action was to slow up at the offensive blueline. No! Attack! Go with speed! He'll learn but until then, he looked good for a rookie but thats about it. C
Emilie- Granlund is a lesson that Fletcher and Yeo need to keep in mind for a long time on why you should never ever try to rush a prospect. People were let down in their expectations for him because he was billed to be a better version of Koivu. He has the talent and hockey knowledge to do that, but he needs some more time to develop. Once he was regulated to the press box for a few games, he improved every single game before he was sent back to Houston. Patience young ones. C
JS- A victim of hype. To be fair, he played about as well as Coyle and Zucker, if not better, in terms of point production. What made him into an AHLer is that he wasn't a complete package just yet. First of all, he's not a bottom-six player, yet it was hard to justify putting him on the top 6 because something was just off about his play. He didn't have the confidence that makes him so dangerous. Sure, he created some great chances and even made the 4th line into a makeshift scoring line.
All that being said, I would be totally justified to fail him based on the expectations, the seemingly lacking effort and killer instinct it would have took for him to stick, and the fact that he was passed by two guys (three if you count Brodin) on the depth chart in about a month. However, not all superstars started with a bang, all rookies develop differently, and like I said, the chances were there, but he was either playing with 4th liners or pre-hot Cullen and Setoguchi, so the chances just happened to go to waste. There's still a lot of untapped potential. The Wild will have to handle his case correctly. GRADE: D