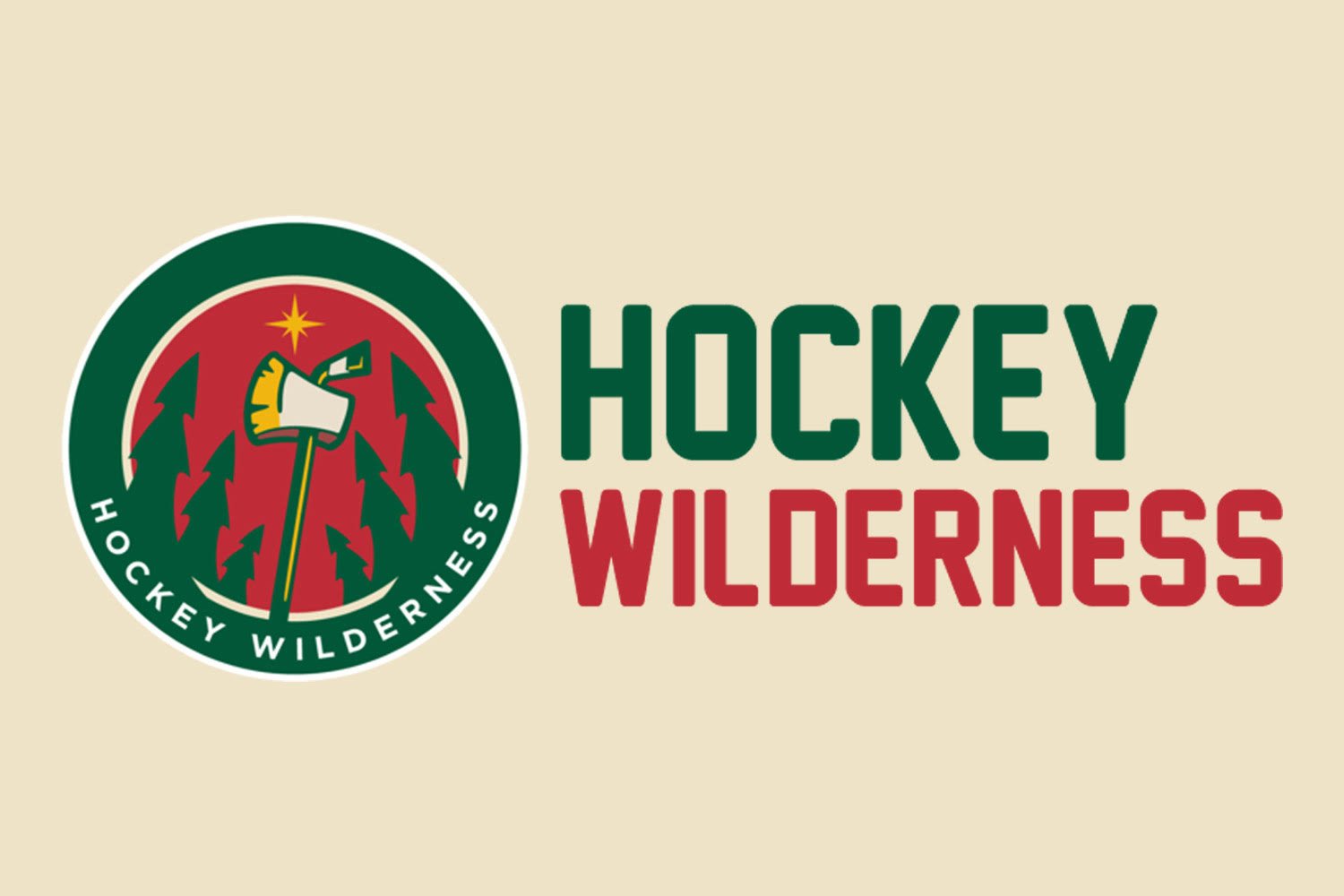 A little over twenty-five years ago, Star Trek: The Next Generation was in full stride and a particularly great episode called "Darmok" was released. In it, captain and crew encounter an alien species whose metaphorical language is incompatible with the translator and they all must learn to communicate before a creature kills them.

If you're still reading after that intro, I sincerely thank you. In any case, what does a quarter of a century old TV show have to do with hockey?

Not much.

However, I thought this set up could be a fun way to relive some of our favorite memories of the Minnesota Wild. As the metaphorical language in the show is based off the aliens' mythology, so could we base one of some of the best and worst Wild moments in its relatively short lifespan.

Some of the metaphors used in the episode include,
"Darmok and Jalad at Tenagra" is used to indicate a need for cooperation.
"Shaka, as the walls fell" is used to indicate failure.
"Uzani, his army with fists open" is used to lure an enemy by spreading out.
"Uzani, his army with fists closed" is used to close in an attack.

Essentially, the aliens' language uses their well known myths and past events to convey ideas and emotions in way that is similar to how many off us use memes. Thus, if we were going to create our own language using the Wild's past, it would be with our favorite moments and memes.

Every fan's list is probably a little different, but here are some of the Wild's most memorable moments and their potential meanings as metaphors.

Andrew Brunette's Game 7 Overtime Winner in Denver

Early in their history, the Wild went into their first playoff series as the underdogs in the 2002-2003 playoffs against the Colorado Avalance. After being down 3-1 in the series, the Wild were able to force a Game 7 in Denver. Soon after overtime began, Brunette glides in alone against Patrick Roy and scores, ending Roy's career and upsetting the Avalance to win the series. The Wild would go on to make it all the way to the Western Conference Finals before being swept by the Anaheim Ducks.

"Brunette, his goal uplifting" could be used to signify victory or simply to say "Suck it, Roy."

Nino Niederreiter's Game 7 Overtime Winner in Denver

Eleven years after Brunette ended Roy's career, the Wild entered the playoffs as the underdogs against the Central Division winners, the Colorado Avalanche. After an eventful series, it once again all came down to a Game 7 overtime in Denver where Nino would put the series to bed.

Few goals get better everytime you see them quite like this one. The first time you watch as the play unfolds, as Nino winds up, and hear the ping as the puck bounces off the pipe and into the net. The next time you watch it, maybe you notice that it's Dany Heatley who starts the play in the last shift of his Wild career or maybe you notice how the players are chanting "Nino!" as they jump around celebrating. The Wild would go on to lose to the Chicago Blackhawks in the next round, but this moment will always live on as my personal favorite.

"Nino, his name chanted" could thus be used to signify the overcoming of a challenge or elation.

Koivu's Goal Against the Canucks After His Leg Injury

Mikko Koivu really started to find his game in the 2007-2008 season, but he was sidelined for 24 games with a fractured fibula, which he received from

in a game against the Canucks. In his first game back against Vancouver, Koivu scored a beautiful goal with an amazing celebration, yelling loud enough for the whole building to hear as he skated past the Canucks' bench.
(The goal in question starts at 1:08)

"Koivu, his scream wild" could be used to indicate vengeance or release.

Parise and Suter Sign with the Wild

No one really thought they'd sign here, and some fans from both of their old teams still hate them for it. Before they signed, the Wild were trying to build through the draft and weren't a playoff team. While the lockout messed everything up for everyone the following season, the Wild was able to make the playoffs for the fourth time in their history in the 2012-2013 season and have made the playoffs every year since.

"Parise and Suter, home at last" could be used to indicate a new era or taking something in a new direction.

Some others could include the Dubnyk trade, Doug Risebrough's drafting from 2004-2007, or Parise's hat trick against the Avalanche in the 2015-2016 season opener.

 

But what about the memes?

Charlie Coyle Makes a Little Kid's Day

If the pure joy that kid experiences after getting a wave doesn't make you smile, I don't know what will.

"Coyle, his hand waved" could stand for friendship or a greeting.

Grandalf

Created by our own Noogie, it's often been frustrating to see Mikael Granlund repeatedly pass up shooting opportunities over his career.

"Granlund, his passes many" could therefore stand for frustration or timidness.

Nordy

He's a bear. He's wolf. He's a Wild. We don't really know what Nordy is, and maybe it's better we never find out.

"Nordy, his identity unknown" could thus signify confusion, intrigue, or mystery.

Some other memes that could work could include Brodziak's Breakaway Curse or Gaborik's Groin.

 

So, what are some of your favorite Wild moments and memes, and if you're willing to indulge my premise, what are any metaphors you can think of?