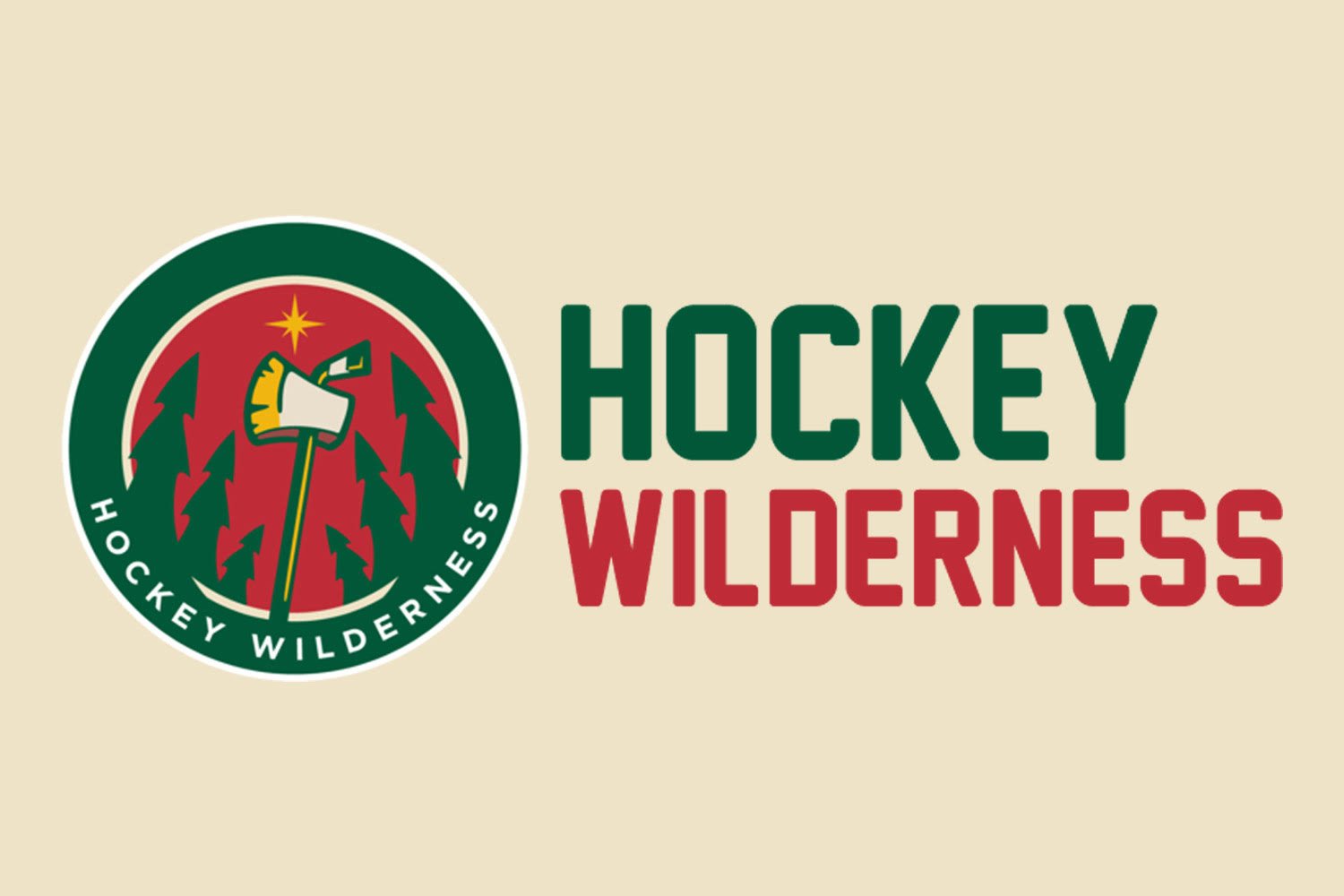 T'was the night between Wild games, when all around the Slack group not a person was messaging, Not even Tony. I was silent by my computer, in hopes that an idea soon would be here...
Okay, I'm not going to try and parody T'was the Night before Christmas any more than that! I'm not very good with poems but I am quite good at photoshop so rather than writing poems I photoshopped some Christmas greeting cards with Wild themes for you!
Starting with the jolly old man himself! I'm of of course talking of Bruce Boudreau who brings ice-time to young players who have been well-behaved and nice all-season long!
Here we see the jolly Brucey Clause himself with his trusty Nordydeers Nordolph the Red Nosed Nordydeer and one of the others that are more interchangeable.
Brucey Clause comes with Charlie Coyle and Nino Niederreiter by default but also has the possibility to use different players in his gift bag, if you know photoshop enough to change them. There's a nice spot to place your greeting which you can write yourself or use on of ours!
Speaking of our greetings here's a few
You can find the downloadable templates for all of the cards at the end of the article.
Next we're moving on to see some of Brucey Clauses' not-so-little helpers!
They may not come from the North Pole but rather the doghouse, here's the elf line!
These little elves focus less on making toys and their gifts are more goals and exciting plays! There's not much more to talk about this one so let's have a look at what some Hockey Wilderness writers could come up with Erik Haula, Nino Niederreiter and Jason Pominville for a Holiday greeting!
I edited the template slightly after the one by Joe was done so it looks slightly different if someone notices and wonders about that.
Now the last pure Wild template is just a very basic player highlight with a greeting. Most of these are Nino but that's purely because he is the one I used in the original. So rather than talking more about it let's just see what our writer came up with!
Now then I promised you guys a template to make your own greetings and I'm a man of my word so click here to go to google drive to download the file. I included plain images so you can add text with any program you have and the .psd file if you have Photoshop.
If you end up making some of your own please share them. I'll be retweeting them on Twitter if I see them and we'll also retweet them from the Hockey Wilderness account. Use #WildChristmasCards or @ me/@hockeywildernes so we can find them easily or share in a comment!
Thanks to all the writers who contributed with some of the greetings and Merry Christmas and Happy Holidays to all you readers!