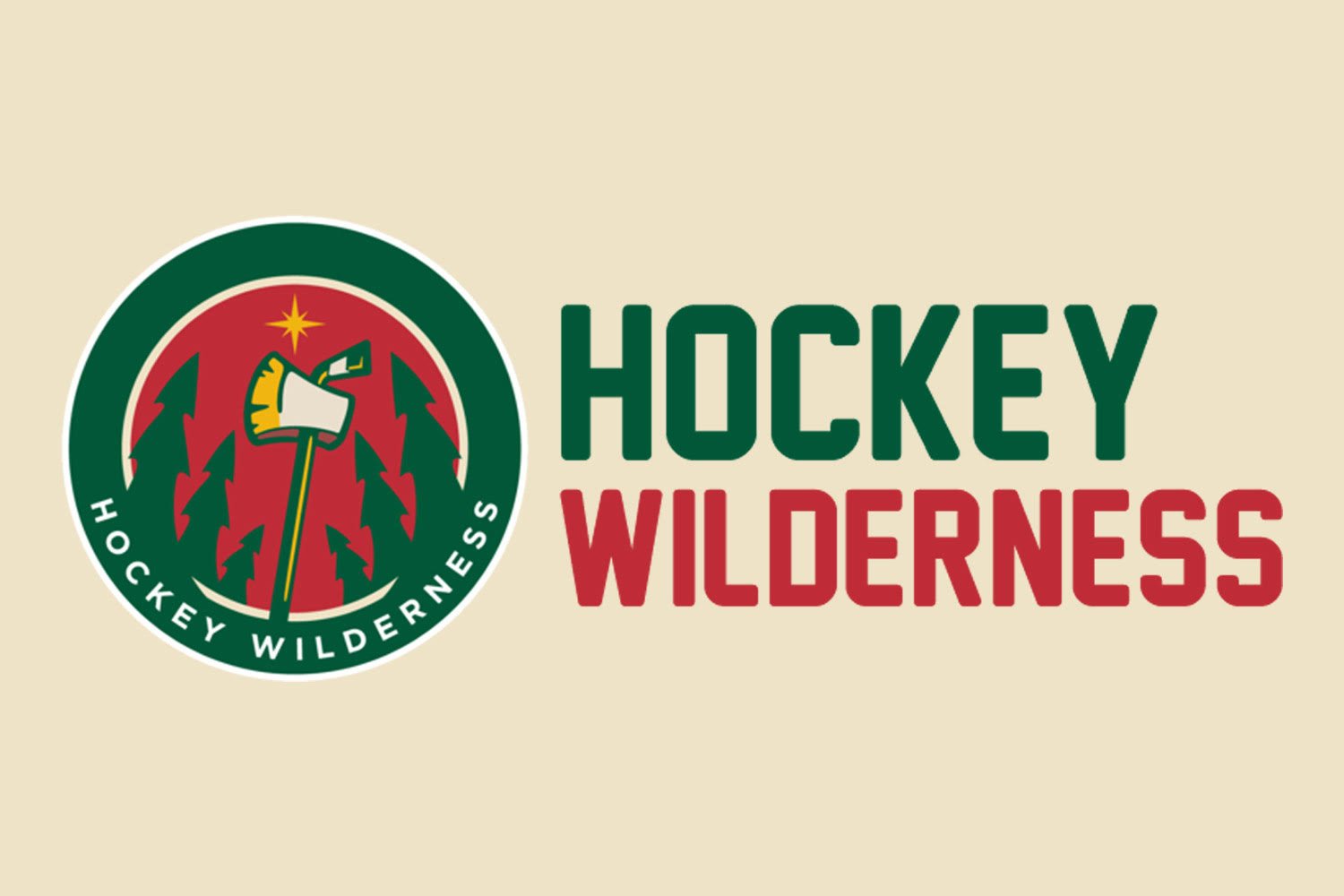 We've seen what a similar version of this Minnesota Wild can do. Compete inarguably the strongest division in the league for the 2020-21 season and finish the season by taking a heavily favored Vegas Golden Knights team to seven games in the playoffs. The storylines for 2020-21 were strong. Bill Guerin was brought in as General Manager in the summer of 2019 to usher in a new era. Mikko Koivu, the longest-serving captain in team history, was gone. Onetime franchise cornerstones Ryan Suter and Zach Parise were starting to slow down, their effectiveness as contributors questioned.
But it wasn't all doom and gloom. Kirill Kaprizov finally donned the Wild sweater and lived up to expectations by being awarded the Calder Trophy as the league's top rookie and became the franchise's first-ever winner in the process. Cam Talbot signed in the offseason after a down year with the Calgary Flames, was brought in to be a steadying veteran presence between the pipes but performed better than anyone could have hoped. Joel Eriksson Ek, always a fan favorite and the Wild's best-kept secret, had a monster year anchoring one of the league's best lines and getting some Selke Trophy consideration as the league's best two-way player.
The future of this team has seemingly turned around on a dime. Parise and Suter are gone. In comes some bits and pieces to provide depth and flesh out the lineup. Joel Eriksson Ek has been given the keys to the Ferrari, finally landing as the center on the exceptionally talented line with Kaprizov and Mats Zuccarello. This defensive group is undoubtedly different, with familiar faces hard to find.
The excitement is palpable in the fanbase and those that cover the team alike. So as we barrel towards the home opener against the Winnipeg Jets with all the enthusiasm of a kid on Christmas, let's preview this coming season and have a look at what it will mean for one of the NHL's most exciting teams.
Storylines to Watch Throughout the Season
There will be no shortage of things to key in on with a team as exciting as this one while you watch this season. Some stand out as more important to this pivotal season, for the players on the ice, Wild management and the screaming fans in the stands;
We waited, and we waited, and we waited some more. Despite being a late-round pick in the 2015 draft, Kirill Kaprizov's success and development in his native Russia quickly contributed to his hype. Like a locomotive gaining steam — and with no brakes — fans were excited to see what a player of his skill could do on a team desperate for that type of game-breaking talent. Every summer, questions surrounding the possibility of him joining the franchise in Minnesota were raised. He had contractual obligations in the KHL, and he loved it there, no doubt, but to play in the marquee hockey league in the world, why would he pass that up?
But he showed up, and, by God, Dolla Dolla Kirill did not disappoint.
The youthful exuberance of the 24-year-old Russian sniper — an oversimplification of his on-ice contributions and role — quickly propelled him into the stratosphere of impact players in the NHL. With his bright personality and strong production, 27 goals and 51 points in 53 games, he's gaining the attention of the casual hockey fan. But it is premature to call Kaprizov a superstar, one of a handful of players who can control the flow of play in the time they spend on the ice while also receiving the benefit of the off-ice attention of the NHL and fans alike. Think Crosby, Ovechkin, MacKinnon, Matthews or McDavid.
While the left-handed forward quickly acclimated to the NHL on the ice, the peculiar obstacles of a COVID season meant that what would be a difficult change during a typical year, was even more so. A young man, moving to a new country, where he doesn't comfortably speak the language, isolated from the places and people he is familiar with. Kaprizov spoke to this with Mikhail Cherkasov, a Russian comedian/content creator,
It would not be easy to postulate about what sort of effect this could have had on Kaprizov's on-ice performance, but if it did hold him back in some way, then the league is on notice. Kaprizov, with fans in the stands, is a different beast. More at home. The type of player that feeds off that energy and plays up to big moments.
In his first season, Kaprizov put up great offensive numbers but was also recognizable as a contributor on the defensive side of the ice. In 55 games, he was the team's third most valuable player according to GAR (Goals above Replacement) with a value of 9.2. If the kid can keep it up and take even the most minor step forward, it won't be long before the NHL starts using his face to promote the league.
In the organization, Kirill isn't the only highly-touted youngster — as young as 24 is for a hockey player. Matthew Boldy and Marco Rossi, two first-round picks from recent drafts, are expected to contribute sooner rather than later.
Rossi is returning to the ice after a long and arduous COVID battle that kept him off the ice for a substantial amount of time, nearly a year. Michael Russo of The Athletic wrote an in-depth profile of Rossi's COVID struggles, those problems seem to be behind him, and Rossi aims to get his professional career back on track. While Rossi didn't impress well enough at camp to earn a roster spot with the big club, taking it slow with his development seemed like an inevitability. He'll start the season with Iowa Wild of the AHL, but after tearing apart the OHL in his final season there — to the tune of 39 goals and 120 points in 56 games — it wouldn't come as a surprise if it doesn't take him long to tear apart the AHL too.
With the shallow depth at center in the Wild organization, it won't take long for Rossi to climb up the ladder with a strong, early showing with the Baby Wild. The competition for wingers like Matthew Boldy is a little stiffer.
Boldy looked excellent and comfortable in his AHL games last year, notching 18 points in 14 games, and stood out at training camp. He's a big body on the forecheck and can generate plays with his passing ability. An intriguing skillset that would have been something to see when paired with a player like Kevin Fiala if Boldy hadn't fractured his ankle in the second last preseason game. We'll save you from seeing the injury if you haven't already, but the damage has delayed Boldy's debut with Wild only temporarily.
With Boldy and Rossi leading the pack of intriguing youngsters, other fresh faces surprised at camp. Adam Beckman was the story of the preseason, but ultimately Brandon Duhaime was the surprising forward to gain a roster spot. But he isn't the new body on the roster that will make the most significant impact, he will likely be one of the many new faces on the blueline.
Ryan Suter, Carson Soucy, Ian Cole and Brad Hunt are all off to greener pastures and in comes Calen Addison, Alex Goligoski, Dmitry Kulikov, and Jon Merrill come in to fill their roles. The Minnesota Wild have had a reputation for stout defensive play and but that play took a bit of dip last year, ranking 12th in the league with a 52% xGF (Expected Goals For) as well as the middle of the pack in both SA/GP (17th with 30.4) and GA/GP (15th with 2.84). While the value of the departures can't be understated, the new guys are a bit underrated and can improve the defense, especially Goligoski.
If they can come in and improve on an uncharacteristically mediocre defense, the Wild can continue to be a force in the Western Conference. If they can't? Well, they'll have to lean on their offensive weapons a bit more—offensive weapons like Kaprizov and the upcoming RFA, Kevin Fiala.
Fiala was handed a one-year $5.1 million deal to avoid arbitration this summer, and the 25-year old winger is going to look to cash in this summer. While the buyouts of Suter and Parise have clouded the Wild's salary future, the dynamic forward will look to build on what was another great season with the organization last year. He's so far tallied 101 points in 134 games for the Wild, including 2020-21's 20 goal/20 assist campaign.

Largely unheralded for his dynamic play, Fiala is a strong play driver while playing with vastly inferior linemates. While Kaprizov gets Joel Eriksson Ek and Mats Zuccarello for the start of the season, Fiala is paired with Victor Rask and Frederick Gaudreau. It will be interesting to watch Fiala and see if he can thrive as the secondary scoring option on the team. His history indicates he can and likely should.
His impact is solid and positive. At the same time, he doesn't contribute much defensively, his positive impact on the offensive tips the scales. Significantly. He'll look to build on last year's success, and while his linemates may be more hindrance than an advantage, it means he should be sheltered from the defensive attention the top line will get.
If Fiala flourishes, so does his price tag this offseason. The challenge will be in GM Bill Guerin's hands to decide if Fiala fits in with the future.
Player to watch
Joel Eriksson Ek
After a coming out party of sorts last season, all eyes will be on Eriksson Ek to see if he can fit the bill as the first-line center looked like this team lacked.
He was highly effective last year with linemates Jordan Greenway and Marcus Foligno. The trio ranked second in the league with a 65% xGF, behind only the Colorado Avalanche's Gabriel Landeskog, Mikko Rantanen and Nathan MacKinnon.
He finished 4th in Selke voting, behind Sasha Barkov of the Florida Panthers, Mark Stone of the Vegas Golden Knights and Patrice Bergeron of the Boston Bruins.
Fresh off an 8-year, $42-million contract extension, Eriksson Ek has been given a chance to prove that he's worth that money. He'll skate with Zuccarello and Kaprizov and will have a massive opportunity to build on his 19-goal, 30-point campaign last year. If the upwards trajectory continues, at just 24 years old, the sky is the limit.
Predictions
Joel Eriksson Ek 60+ points and runner up for Selke Trophy
We've spilt a significant amount of digital ink on JEEK, but what can we say? We love him.
We've seen a huge jump in his effectiveness as a play driver and point producer. While 60 or more points may seem like a lofty goal for a player that has a career-high of 30, he's never had the chance to play with someone as dynamic as Kirill Kaprizov. Even last year, where they only played together for a handful of minutes.
With game-breaking talent on his wings and with a bump of powerplay production from a significantly better-looking unit, it's well within reach.
Kaprizov breaks Marian Gaborik's team record for most points in a season (83, 42G 41A in 2007/08) AND the record for most goals (42, held by Gaborik in 07-08 and Staal in 17-18)
The kid is a force. Last year's totals of 27 goals and 51 points would be a pace of 40 goals and 76 points in an entire season. With another season of experience — with the swagger that comes with it — Kaprizov will break those records and cement himself as the best player the Minnesota Wild franchise has ever seen.
Stats via Evolving-Hockey and Hockey Reference unless otherwise noted.