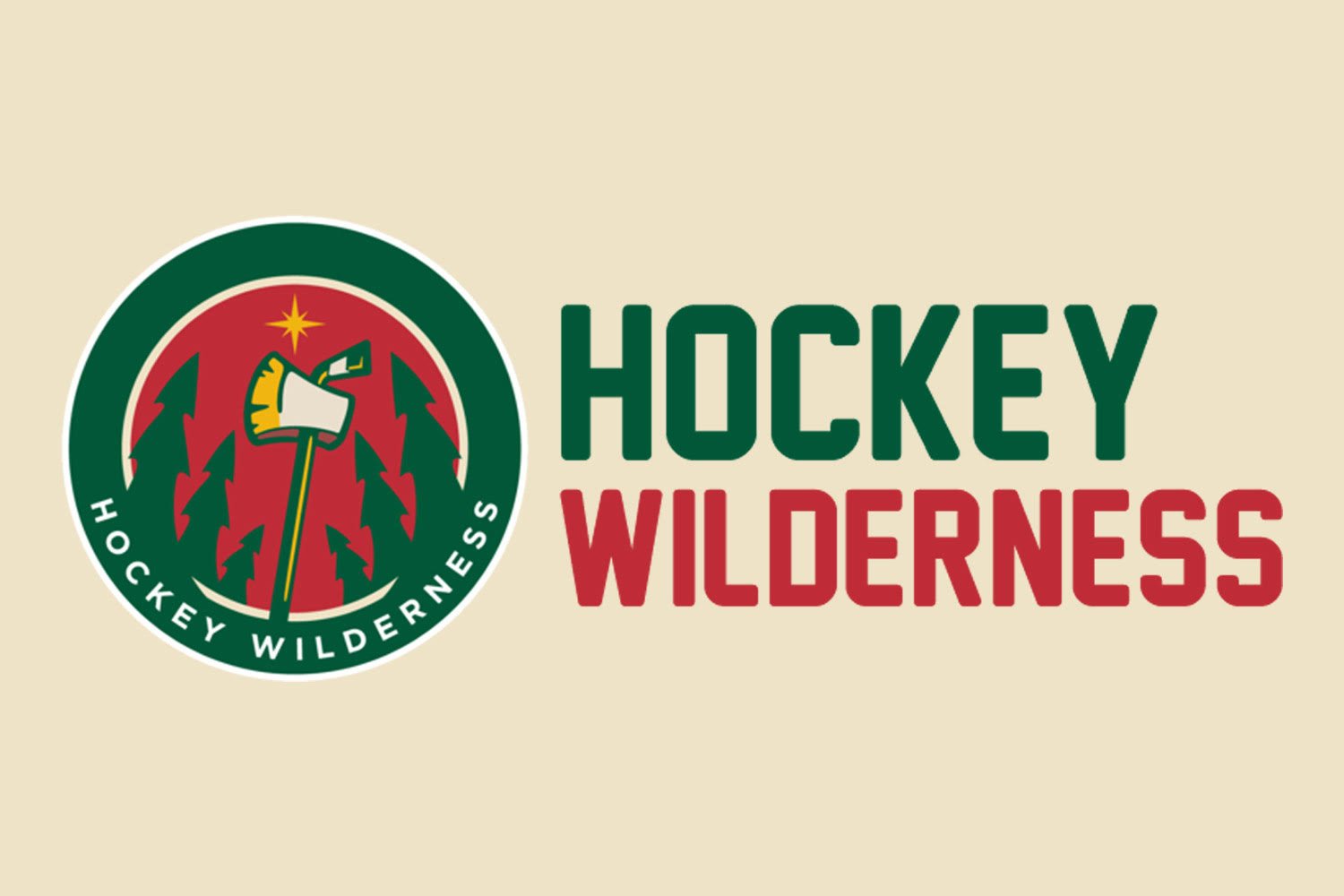 People are divided on Tuch's offensive upside. There are some who describe him as creative, but others aren't as impressed with his puck skills and puck-handling ability. Is it a true lack of skill, or did he focus on other aspects of his game since his line-mates were Sonny Milano and Jack Eichel, both exceptional puck-carriers? Can he improve his speed another level? Can he create his own shot? We'll find out these answers in the next few years.
He wasn't personally who I would have picked, but I'm warming up to Tuch, and cautiously optimistic. He provides the best combination of size and skill in the Wild's prospect system, and he has a good ceiling and lower floor. He'll be headed to Boston College next year, and he'll likely need 2-3 years to develop there.
Call him "Louie". And while you're at it, call him "a skilled two-way defenseman". Also, "Captain Belpedio" works as well, as that was his role on the U-18 team. I'm trying to find a way that he could be so low on so many rankings (111 on Future Considerations, 107 among NA Skaters on CSS, 126 on ISS). It's hard to find a good reason.
My best guess? Size bias. People who are high on Belpedio find him to be a good two-way player, noting that he's pretty stout for a 5'10.5" player (he's 193 lbs). It's thoroughly unsurprising that the Wild would pick Belpedio, one of his stronger assets is his hockey sense, something that the Wild target and take pride in adding onto their blue line.
Belpedio also has a good offensive toolkit to work with. It starts with his skating, as he has good speed, agility, and is pretty strong on his skates for a player his height. Not just a puck-mover, Belpedio has the puck skills and shot to have a well-rounded offensive game.
He'll be heading to Miami-OH to play in college. It's going to be a tougher path to the NHL as a third-round pick, but the two-way game, intellect, and willingness to play physically from a shorter frame draws pretty strong parallels to current Wild defenseman Jared Spurgeon. Getting any NHL play resembling Spurgeon out of Belpedio would be a steal at this stage of the draft.
They addressed it in picking up Kähkönen with the 109 overall pick, the highest pick the Wild have spent on a goalie under Brent Flahr. Kähkönen has an impressive set of tools to work with. He's big, at 6'2", 209 lbs, which helps him fill the net. In addition, he's very quick and athletic, able to move laterally in the net with ease, and sports good reflexes. His puck-handling abilities are top-notch as well, which will come in handy when the NHL gets rid of that stupid trapezoid now that Brodeur is out of the league.
His issues stem from this season, as he's had a bit of a down year. At times, he's struggled with letting in soft goals, and he wasn't at his best in the U-18 World Junior Championships. That said, Kähkönen has skills and talent to bounce back and once he does, he'll look like a pretty good goaltending prospect.
Faith uses his impressive size to be a good defensive-defenseman, and he's able to clear the front of the net with ease. He's pretty gritty, but doesn't seem to cost his team by taking dumb penalties. If you take out his 2 fighting majors, he only has 36 PIMs in 70 WHL games.
Never heard of Själin? I wouldn't feel bad, neither has anyone. NHL.com was thrown for a loop once he was picked- his name and information didn't appear to even be in their database.
But you know who has heard of Själin? The Minnesota Wild. They selected him with the first of their three 6th round picks. Due to the relatively unknown nature of Själin, we'll have to take Flahr's word for it. Flahr says that he's very mobile, with "excellent, smooth" skating and good hockey sense. Flahr notes that he will need to get bigger and stronger. A safe bet, seeing as he's only 6'0", 168 lbs.
ESPN prospect writer Corey Pronman included him at the end of one of his articles, mentioning Själin as part of a group of four prospects that were "off the radar", but could potentially be late-round selections. Speaking about Själin specifically, he notes "[He's] very raw, but a high-tools type of player who can skate and handle the puck very well. He's a typical late-round home run swing."
Lang isn't all the way there, yet, but there's a feeling that he could take a big step in the coming years. Same with Belpedio and Själin, skating is Lang's calling card, as Lang has good speed, agility, and the awareness to avoid opponents.
Playing in a depth role for Calgary, he's proven to be responsible and mature in a two-way game, showing good hockey IQ. While he's mature mentally, there are scouts who think that he's got growing to do, both physically (he's 6'1", but only 176 lbs) and in his skills, which flash occasionally.
If Lang is indeed going to be a late-bloomer, the Wild would benefit. With development of his skills and added muscle, he could be a good third-line player- a two-way guy who can handle himself on the penalty kill. No guarantees, but he doesn't seem like a bad pick at this late stage.
Here's how: Lethbridge was terrible. Really bad. They were dead last in the Western Hockey League, scoring the least amount of goals, and allowing 41 more goals than any other team in the league. I'm going to go out on a limb and guess that this wasn't on Duke, who was the team's third-leading scorer.
You won't believe it based on his -47, but Duke is universally praised as being defensively responsible, which shows you how bad his teammates must've been to drag him down so badly. Now, he's not the best defensively- he'll have to get stronger in order to get to another level- but he's smart and he tries hard. Despite needing to get stronger, he was also good at face-offs.
What makes him very intriguing at this juncture is his offensive ability. His shot is good, but he seems to be more of a playmaker, using his vision and creativity to create opportunities to score for his teammates. Not that they were particularly good at scoring. Like Belpedio, Själin, and Lang, Duke is yet another good skater, with the only aspect of his skating considered to be merely average is his acceleration.
Unfortunately, as long as he's in Lethbridge, it's going to be hard for Duke to display all of his skills and develop properly. There are people who think there could be something close to elite levels of skill to come from Duke given a better situation. The Wild and Duke should hope for a trade to a better situation in hopes that everything will click with a change of scenery.
The Czech center was projected to be much higher in the draft than he was selected, as he was ranked 107th in the ISS rankings, 125th in Future Consideration's rankings, and as having "just missed" Corey Pronman's Top-100 list.
It's not hard to imagine why Jenyš would be highly rated by some. Like Tuch, Jenyš has size, standing at 6'3", 194 lbs. And when he's on, he's quite a force, using his size to put himself on the line to win possession in the corners and fight to the net. Curiously, he'll impress you with effort, but what concerns scouts is that he doesn't always put that effort out there. This could explain why he dropped all the way to the 7th round.
It would be a shame if Jenyš continued to hinder his progress due to lack of effort, as he has the makings of a good power-forward prospect. When he plays defense, the results are electrifying. There are people who swear by his hard, accurate shot. He doesn't have a lot of creativity and puck skills, but he's able to use his size to protect the well, tough to knock off his skates.
The tools are there for Jenyš, and the Wild made a low-risk bet on his talent. If he brings it every night, he has the potential to look like the best of the Wild's late-round picks.
The Wild appear to have bolstered their system with a variety of different types of players. A variety of positions, a variety of play-styles, a good mix of safe and upside. You can't judge a draft properly the day it's done, but I like a lot of what I read about these new prospects.
And the Wild had better hope that these picks work out, because the Central Division got even better over the weekend. Not only did Nashville trade for James Neal, there are several talented prospects that made their way to teams in the Wild's division. Nikolaj Ehers (Winnipeg), Kevin Fiala (Nashville), Nick Schmaltz (Chicago), Julius Honka (Dallas), Robby Fabbri, and Ivan Barbashev (both St. Louis) project to be good players in the NHL, and their additions should make these tough teams even more formidable. The Wild will have to hit on some of their draftees this season just to keep up.