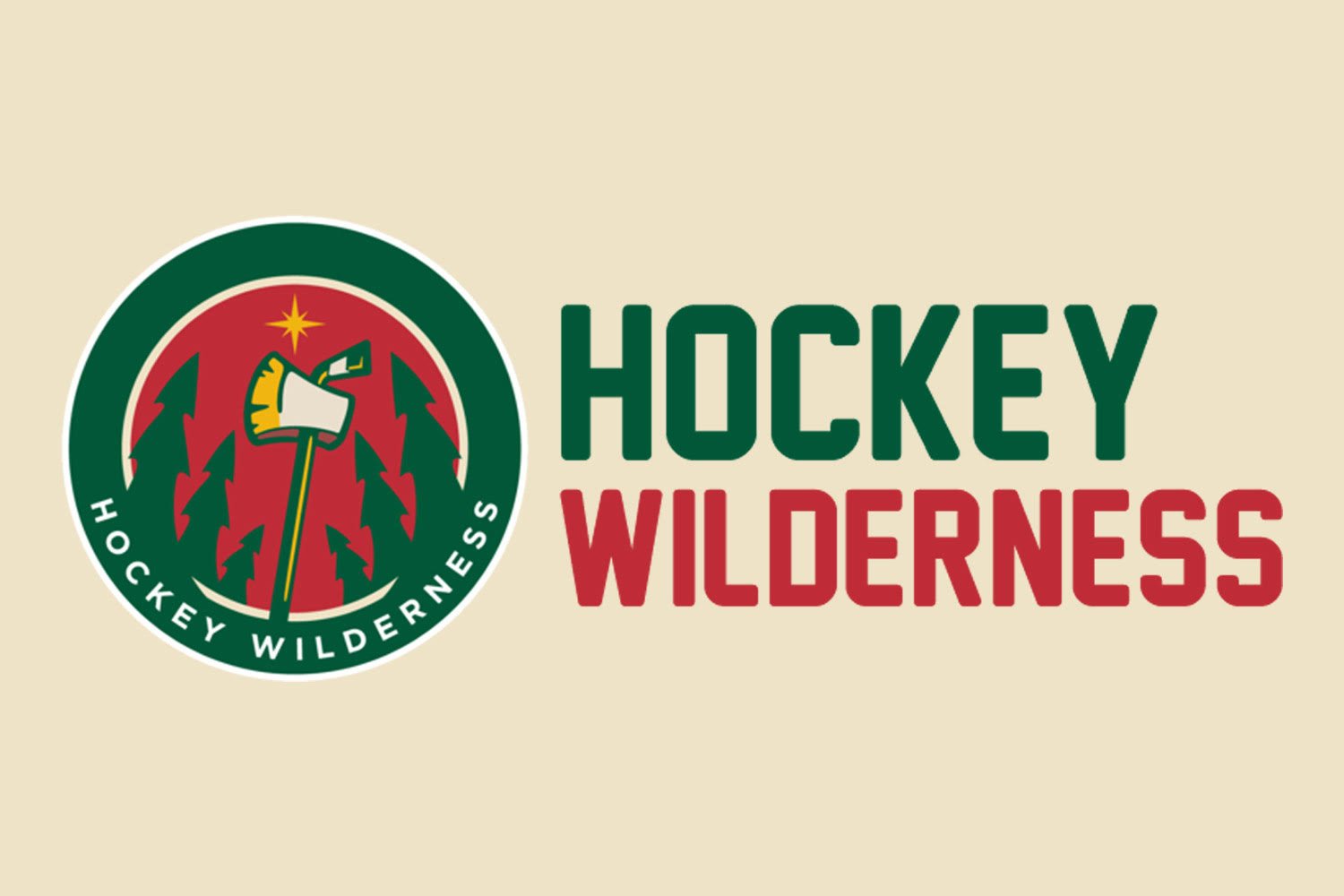 The Wild was without a first round pick this year so instead of drafting for high risk/high reward players, swinging at home-runs, they went with the more unflashy, responsible approach with their choices.
But, arguably the team's more noticed move was trading Cal Clutterbuck and the 70th overall pick in the 2013 draft for Nino Niederreiter.
Minnesota was looking to free up cap space and with the emergence of Charlie Coyle and Jason Zucker, Clutterbuck became expendable. He was a third line player that could hit and chip in a few goals but was a restricted free agent with a previous $1.4 mil cap hit. His next contract could be estimated anywhere from $1.7-2.5, something the Wild just couldn't afford.
So what do we get in return? A talented prospect who was not happy with his team. An unhappy young prospect's development can burn with a team he doesn't want to play for. But there is little doubt he is talented. A big bodied two-way forward with strong hands, solid head and a good power game. He'll be a good lineup with players like Charlie Coyle.
So to the draft!
2nd Round #46 - Gustav Olofsson, Defense
Green Bay (USHL)
6-2 185LBS
HW Ranking: #88
Summary: A two-way defenseman with a good mix of projectable NHL tools and hockey smarts. He can eat tons of minutes and play in any situation. Slightly more defensive than offensive, Olofsson still has decent passing skills and vision to produce simple and effective plays. Not overly gritty but willing to play the body.
There really isn't anything that stands out in Olofsson's game. He is a jack-of-all-trades but master of none type of player. But what made him a second round pick was that he is on a very steep upward trajectory. This was his first year in the USHL but played in 63 out of 64 regular season games with the Green Bay Gamblers. He was also named on to the USHL All-Rookie Team.
The Wild seem to love their versatile defensemen that is above-average in all departments, but Olofsson seems to compliment with fast development and size. Once he starts putting on muscle, he will only get better. Imagine him down the road with three more years of playing experience and standing at 6-3 210lbs.
3rd Round #81 - Kurtis Gabriel, Right Wing
Owen Sound Attack (OHL)
6-3 190LBS
HW Ranking: Not Ranked
Summary: This pick will most definitely be the topic of discussion. Gabriel is an overager toughguy that was not on many peoples' radars. He is an easy pick to call a bust. Overager, limited offensive stats etc.
But let us look at what we have really. A 6-3 190lbs gritty and tough as nails forward who can go against the nastiest in the OHL, a league with its fair share of tough guys. Nicknamed "The Sledgehammer", Gabriel's story is quite amazing.
http://www.attackhockey.com/article/the-walk-on-kurtis-gabriel-story
http://www.owensoundsuntimes.com/2013/06/27/kurtis-gabriel-close-to-achieving-his-hockey-dream
The most interesting quote from these articles?
So clearly, the Wild weren't only ones interested. While there are major flaws that raises alot of questions, I offer you this image: a 6-4 220lbs forward that skates decently and tough as nails. A powerforward with elite work ethic and understands and will do everything to become a pro. In other words, a pro-style 6-4 220lbs powerforward that is extremely coachable and who can be a force physically. Sounds a bit like Mike Rupp to me and on Rupp's good nights, he can dominate a shift by himself.
Not an awful choice in the third. A reach? Sure. Awful? No! Because Gabriel has tools there obviously demand attention from NHL teams; Minneosta just wanted to make sure he ended up in a Wild jersey.
4th Round #107 - Dylan Labbe, Defense
Shawinigan Cataractes (QMJHL)
6-1 181LBS
HW Ranking: #89
Summary: How do you judge a talented defenseman play on a bad team? You wait until the later rounds before picking him, thats how.
The first number that might jump out is his minus -40 rating, the team's worst. But you will have to make note of the GAA of the team's three goaltenders (3.72, 4.28, 6.17).
But luckily, Mark Farine from Future Considerations Magazine was able to shine some light on Labbe saying this:
Labbe seems to another one of those versatile and good at everything but master of none type of defensemen that Wild just seem to love recently. Labbe has that projectable NHL frame, has the desired playing time in the juniors and has the opportunity to play in all situations. He doesn't seem to be a guy that is going to make his money fight players but a guy who is going to eat minutes, play in any role the coach wants, and just quietly play an effective game.

5th Round #137 - Carson Soucy, Defense
Spruce Grove Saints (AJHL)
6-4 190LBS
HW Ranking: Not Ranked
Summary: Personally have not seen him and there doesn't seem any solid reports on the kid but I think it is fair to say that Soucy is a very raw prospect. Flahr had some interesting things to say about Soucy:
Extremely lanky playing in a league that isn't as competitive as major juniors. It is easy to see what the Wild liked in Soucy; a defenseman with a 6-4 frame that is mobile and not afraid to get mixed in physically, although he will need to work over the years to add 20lbs or so.
6th Round #167 - Avery Peterson, C
Grand Rapids High (High-MN)
6-2 192LBS
HW Ranking: #111
Summary: Our token Minnesotan pick, but is that a bad thing? A 6-2 forward that can produce offensively and plays a power game. He isn't a purely skilled player nor a pure power game, he's plays a versatile offensive game with good size and strength. He will drive to the net and use his size effectively to win the puck. But he fell because he limited action against stronger opponents and needs to get stronger to become an effective NHLer.
7th Round #197 - Nolan De Jong, D
Victoria Grizzlies (BCHL)
6-1 181LBS
HW Ranking: #148
Summary: A very raw prospect but with the tools to become an impact player. While has yet to produce the numbers at his current level, his mobility and stick skills are very evident. He isn't a dangler but he is able to handle the puck no matter how fast or what direction he is moving at. He also makes a very good strong first pass and in the offensive zone, he has tons of amount of poise and anticipation.
It is his play without the puck that raises concerns. His gap control needs alot of work and his ability to dissect unfolding plays need to improve. In addition, he is a very lanky defenseman. He isn't afraid to insert himself physically but is very much ineffective when he tries.
7th Round #200 - Alexandre Belanger, G
Rouyn-Noranda Huskies (QMJHL)
6-0 172LBS
HW Ranking: Not Ranked